Mae Auan Thai Restaurant Pork Leg
Post by Chiefeater VK
We had noticed Mae Auan Thai Restaurant for quite awhile now. But previous attempts were met with disappointment as they were not open. However, that run of disappointment has ended. Jen and I finally had lunch there. And it was no disappointment.
Jen had the Minced Pork Rice (RM14.90). She found it to be delicious. What she particularly liked about it was that minced pork was still chunky enough to have bite. Many places dice the meat so fine that there's nothing to bite into.
I had the Thai Pork Leg. For RM19.90, it was a good size. I could not finish all of it during lunch and I tapau-ed the leftover home and had it for dinner. The meat was tender and full flavoured. The sides that came with it included bean curd, an egg, cabbage and salted vegetables. Some braised pork leg tend to be mushy. Not the case here at Mae Auan Thai Restaurant. Well cooked and well seasoned. This is a dish that would go well with wine or beer.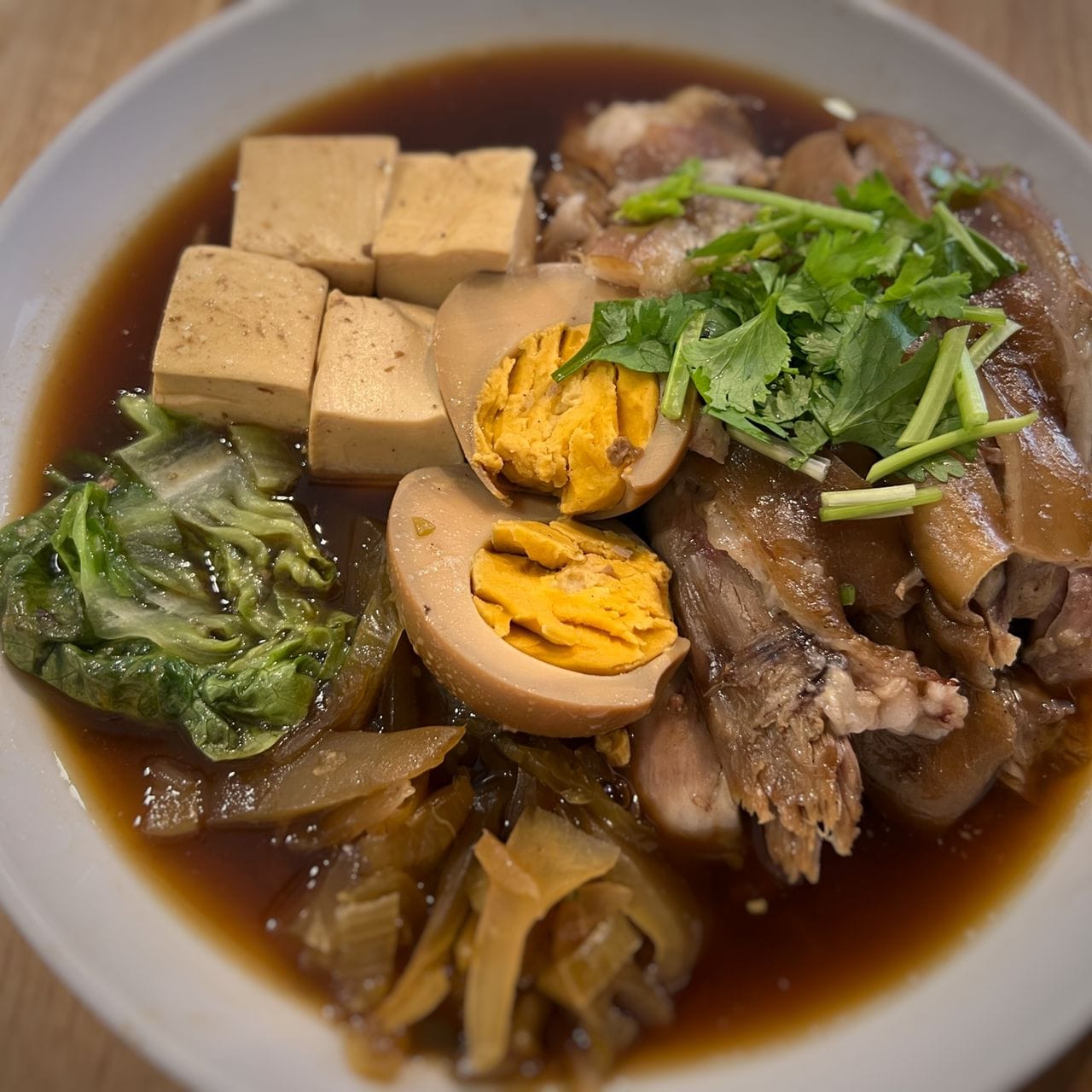 I look forward to try more food from here.
PSA - if you order through Foodpanda, there's a 30% premium. So do yourself a favour and dine in here at the restaurant. You will thank yourself for it.
Contact Us
Ask ChAI
Hi, I'm the Chiefeater AI and I'm still learning, so pardon any hiccups along the way 😊 We will not be held responsible for errors or damages resulting from the use of this chatbot. By using this chatbot, you agree to our terms of service and privacy policy.
You can click the buttons below or type your own question. Please check with the outlet to confirm correct information.
---
---
Close Chat [X]

WhatsApp Outlet

Click to Call Outlet