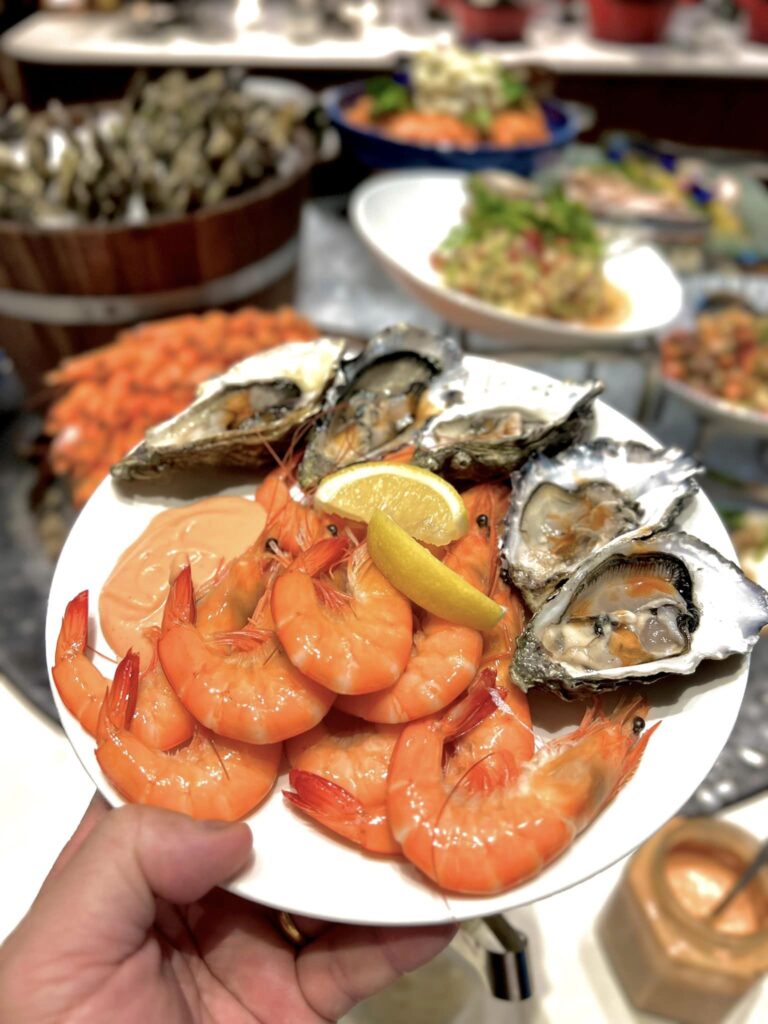 Nipah at EQ Kuala Lumpur 50% off on Buffet
Post by Chiefeater Steven C T Tea
EQ Kuala Lumpur 酒店,正在举行50周年庆活动,只限50份50%折扣优惠,马上立刻WhatsAPP抢位子去!幸好抢到3张折扣优惠
今天约了妈妈,穿美美去五星级酒店吃午餐自助餐。。
原价RM158+的NIPAH餐厅自助午餐,冲着生蚝
,冷虾,烟熏三文鱼而去。。 其实当我到达餐厅,发现选择不多时是带着失望。哪知道吃了几样食物后,发觉食物的味道都不错。。 如海南鸡饭,鸡饭不是一般的,白暂鸡也不输给外面的,最棒的是鸡饭辣椒酱。。鸡肉牛肉沙爹也现烤的,厨房会给每桌分发,吃完了再点。番茄芝士披萨,只有一种口味不过我竟然吃不停,好好吃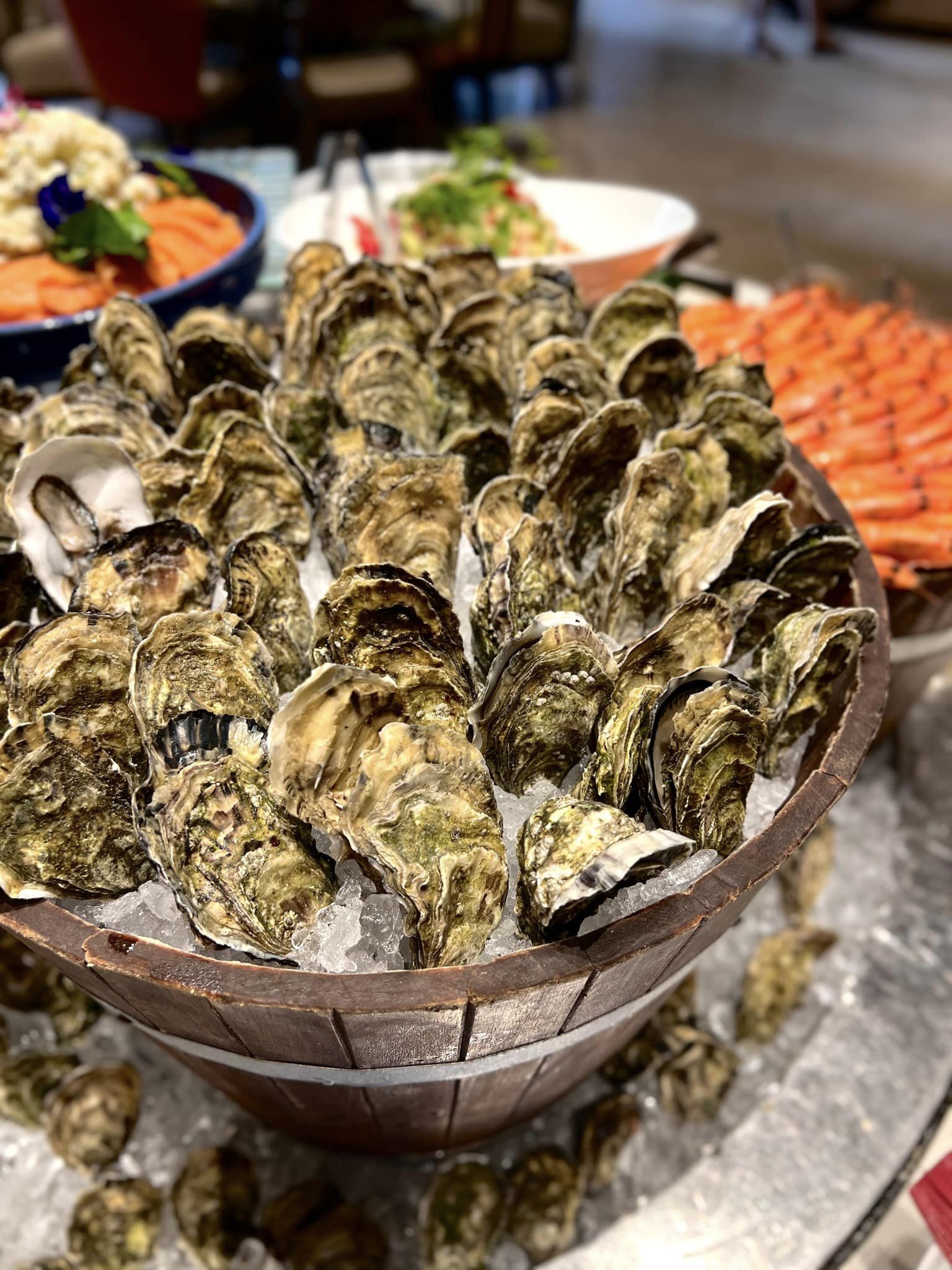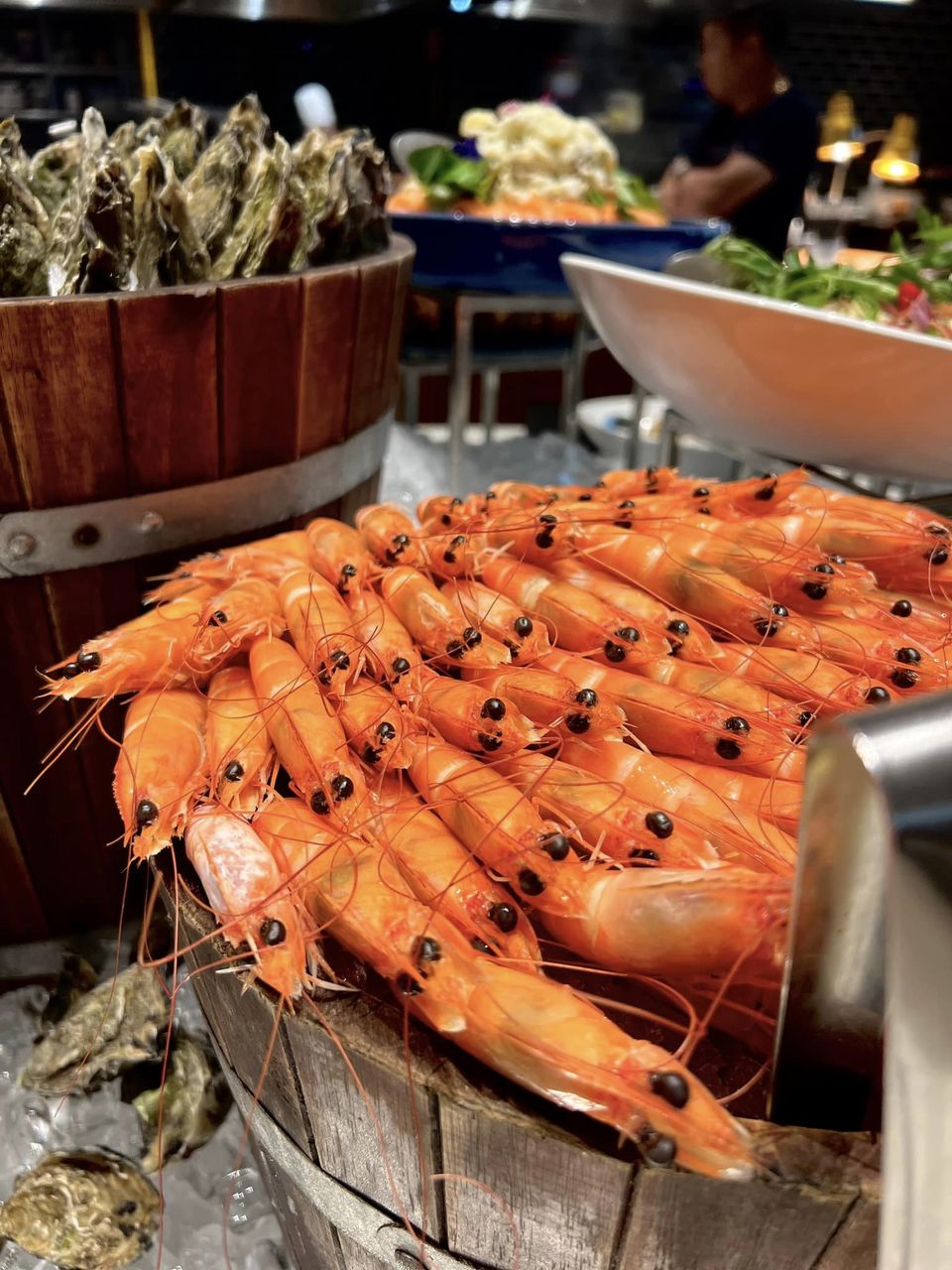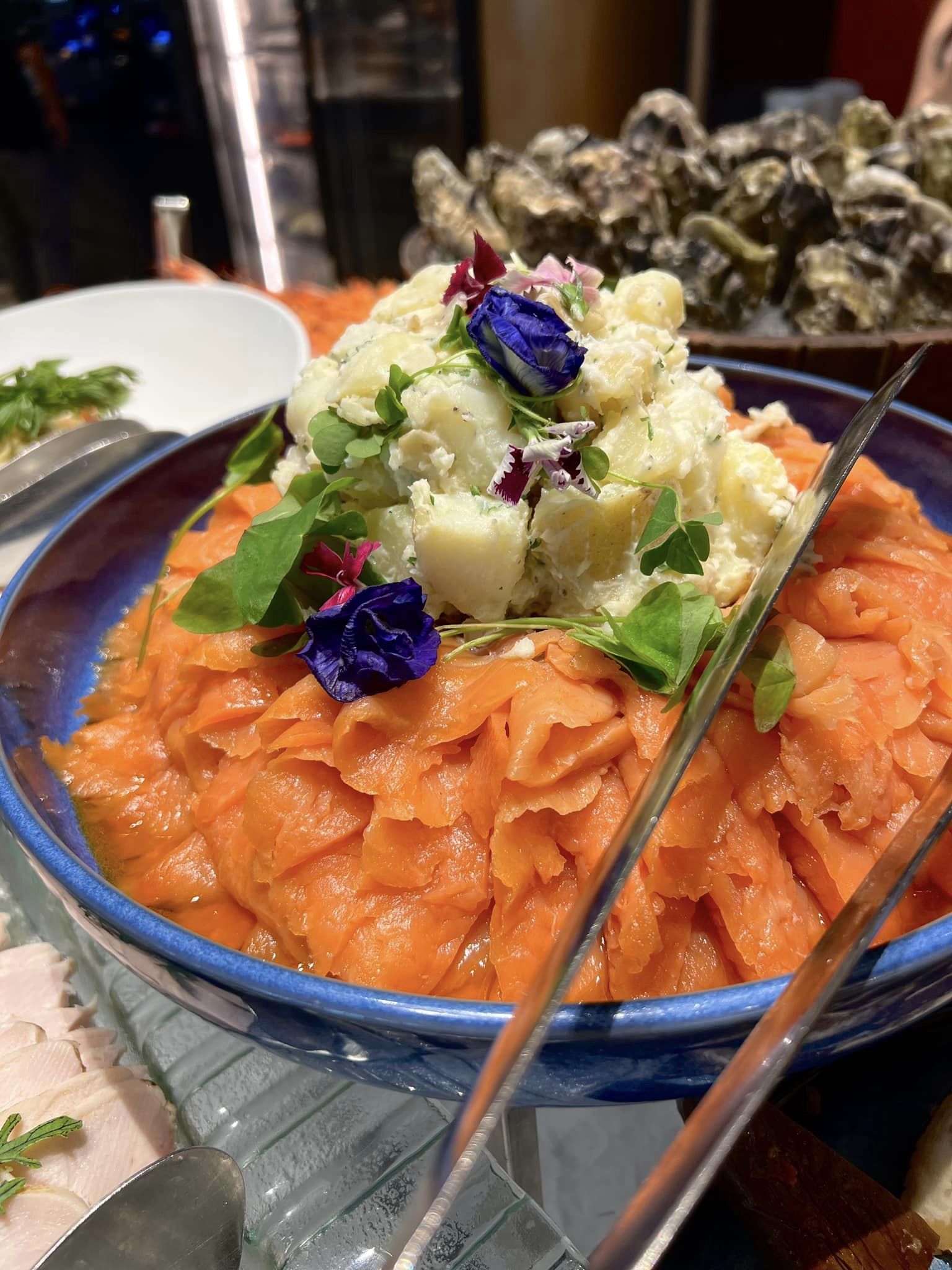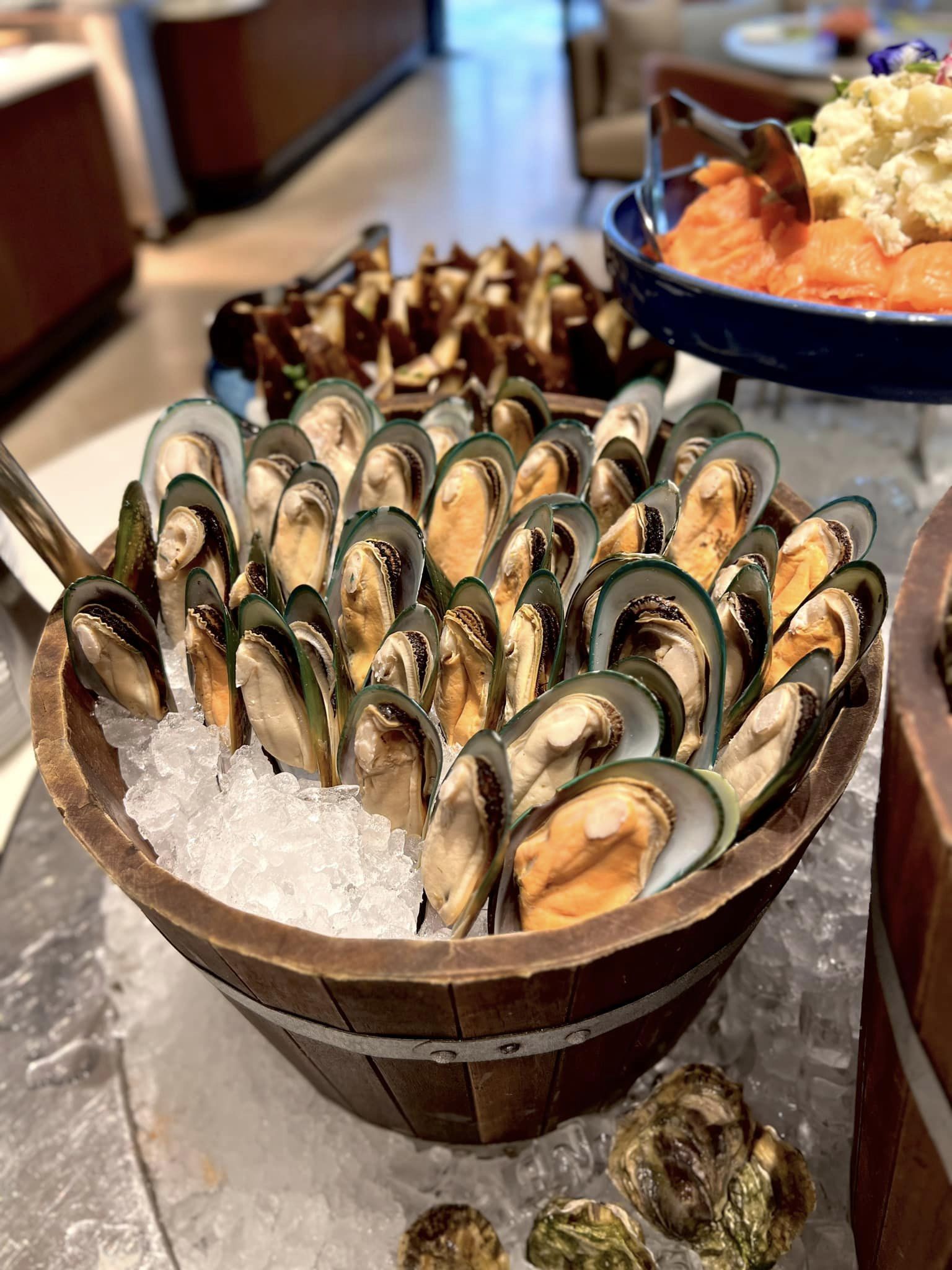 。。马铃薯泥汤,味道很浓稠,非常适合小孩和老人家。。这里的芝士
选择不多,不过味道都是我喜欢的。。白黑木耳杂菜,薯仔焖鸭,炒老鼠粉,烤羊腿和烤牛排,都很有水准。只是Parking没Flat Rate,每小时RM5,吃饱了赶快跑。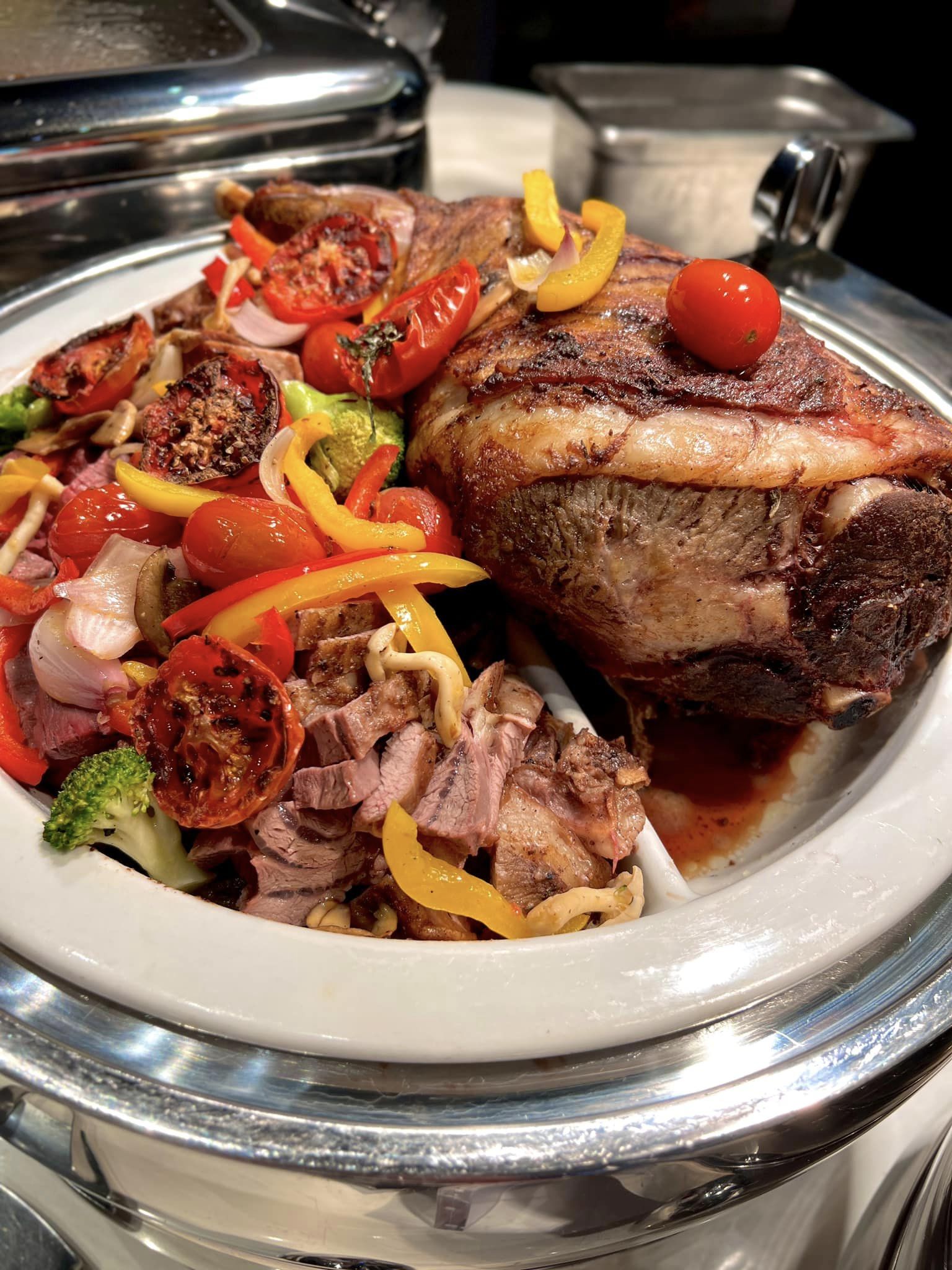 EQ Kuala Lumpur is currently celebrating its 50th anniversary with a special offer limited to 50 discounts of 50%. Quickly WhatsApp to grab your spot! Fortunately, I managed to secure three discounted vouchers.
Today, I made a reservation with my mom and dressed up to have a buffet lunch at a five-star hotel. The original price of RM158+ for the NIPAH restaurant buffet lunch was what attracted us, especially the oysters, cold prawns, and smoked salmon.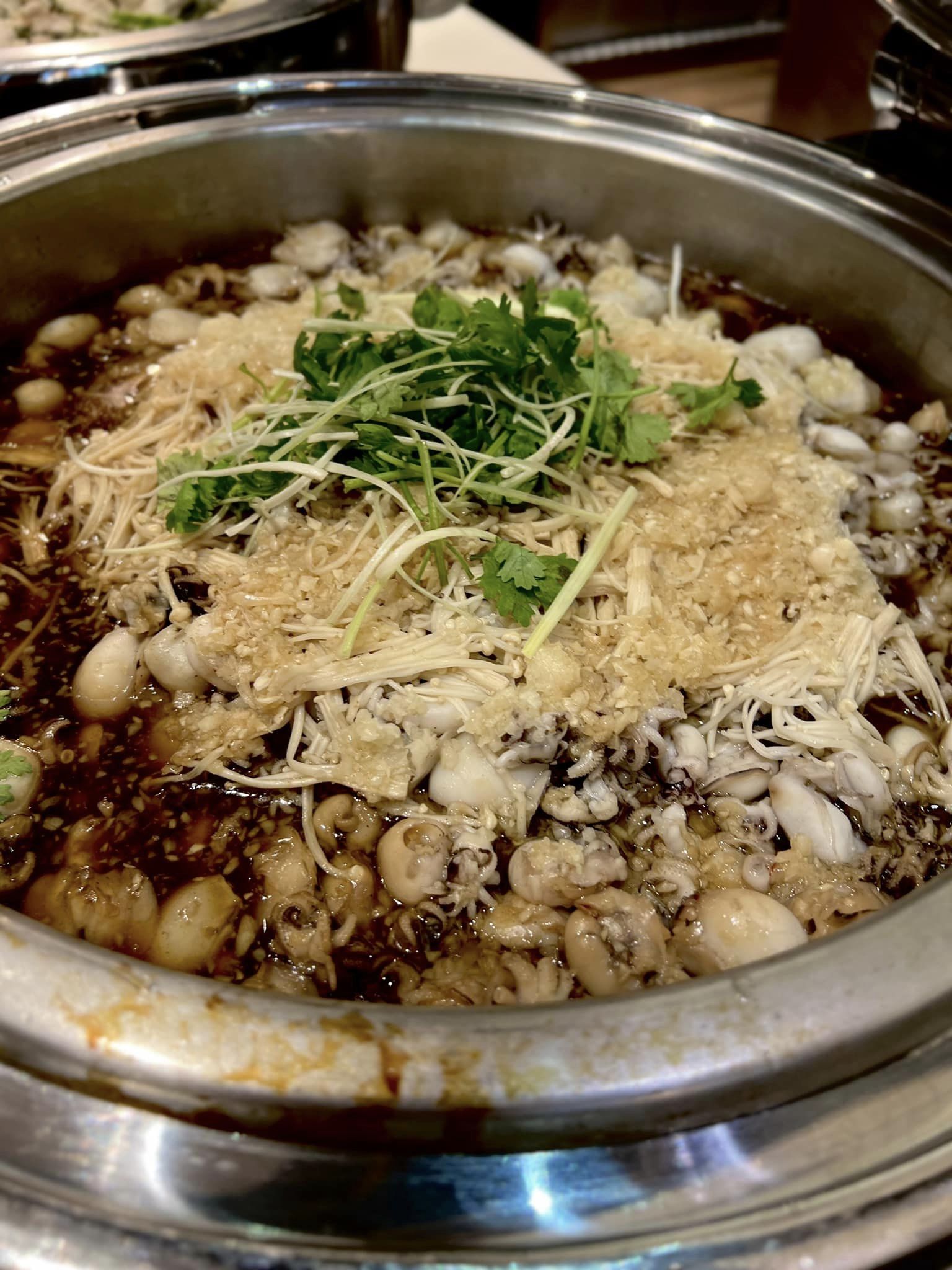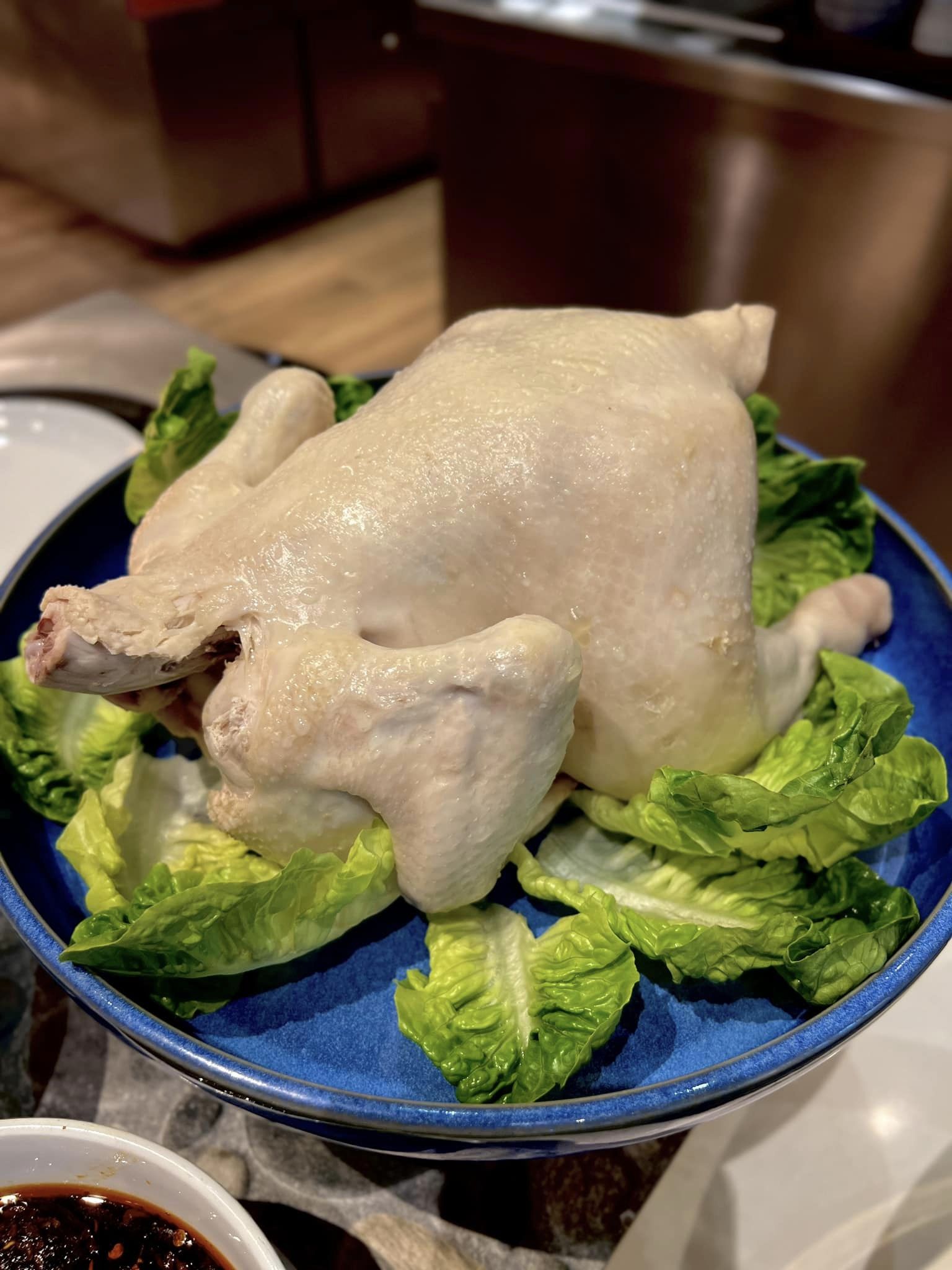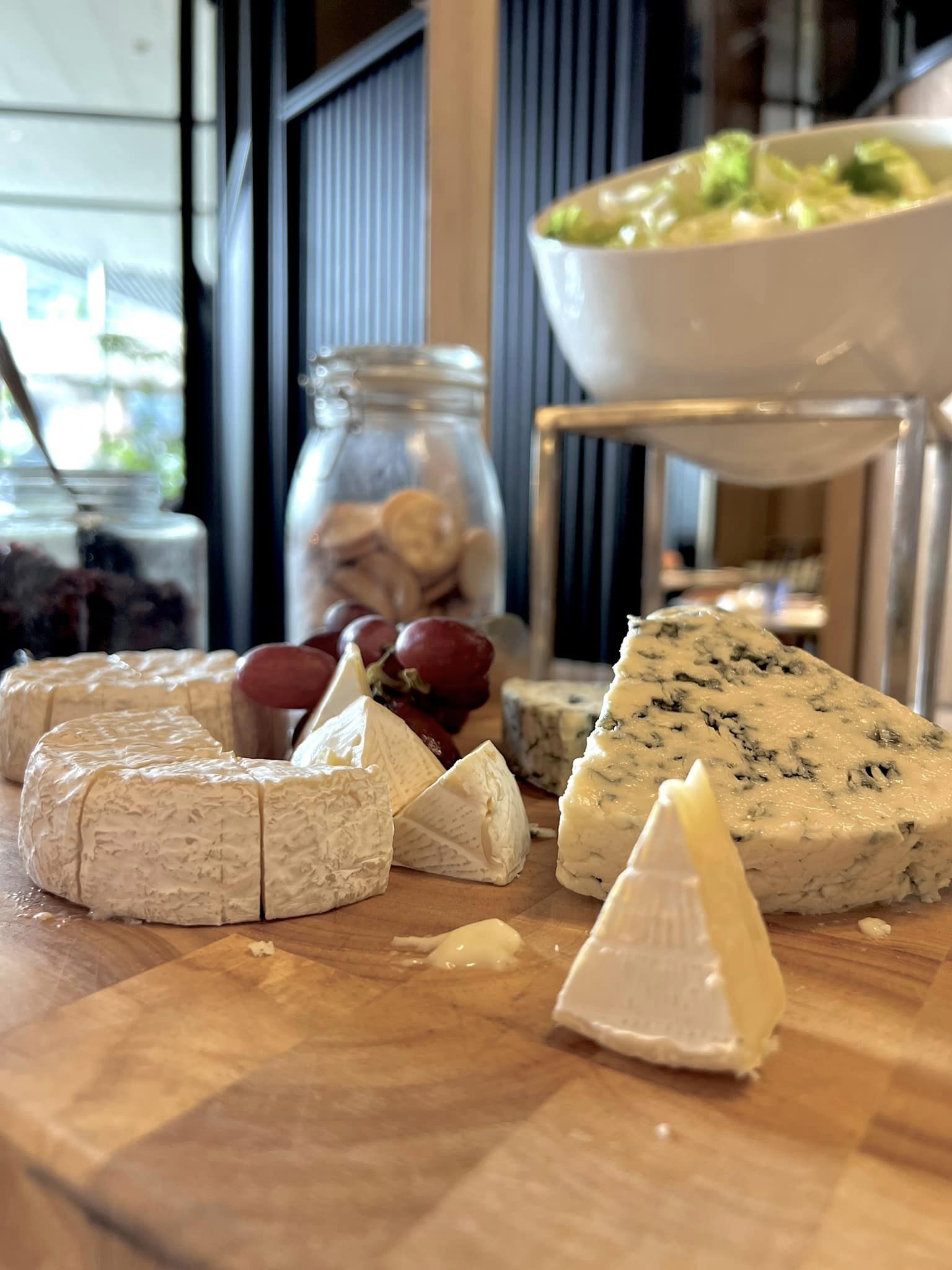 However, when I arrived at the restaurant, I was initially disappointed by the limited selection. But to my surprise, after trying a few dishes, I found that the food was quite good. The Hainanese chicken rice was exceptional, and the chicken was just as good as what you find outside. The highlight was the chili sauce for the chicken rice. The chicken and beef satay were freshly grilled and served to each table, with the option to order more after finishing. The tomato and cheese pizza had only one flavor, but I couldn't stop eating it; it was delicious.
The potato mash soup was rich and thick, perfect for kids and the elderly. While the cheese selection wasn't extensive, the flavors were to my liking. The white and black fungus mixed with vegetables, braised duck with potatoes, stir-fried loh shu fun (rice noodles), roasted lamb leg, and grilled beef steak were all of a high standard.
<img src="https://chiefeater.com/wp-content/uploads/2023/09/nipah_at_eq_buffet_sep2023_stevencttea_12.jpg" alt="Nipah at EQ" width="100%" /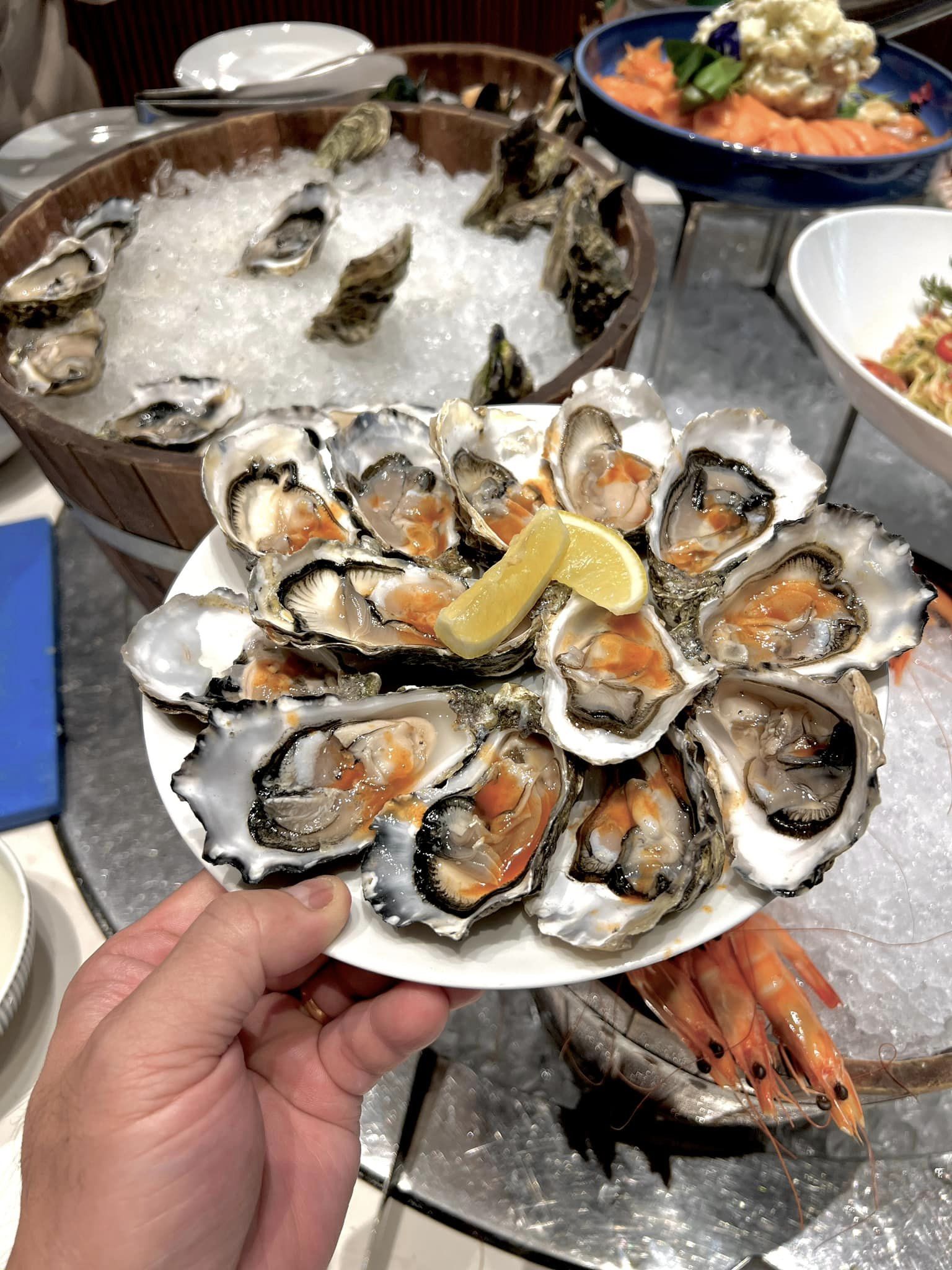 The only drawback was the parking, which didn't have a flat rate and cost RM5 per hour. After a satisfying meal, we quickly left.
Buffet Pricing & Hours
Lunch Buffet
Monday to Sunday | 12:00 pm to 03:00pm (Last Order 2:30pm)
- RM158+ Per Adult
- RM69+ Per Child (Aged 6 – 12 Years)
Dinner Buffet
Thursday to Sunday | 06:30 pm to 10:30pm (Last Order 10:00pm)
- RM168+ Per Adult
- RM79+ Per Child (Aged 6 – 12 Years)
Contact Us
Ask ChAI
Hi, I'm the Chiefeater AI and I'm still learning, so pardon any hiccups along the way 😊 We will not be held responsible for errors or damages resulting from the use of this chatbot. By using this chatbot, you agree to our terms of service and privacy policy.
You can click the buttons below or type your own question. Please check with the outlet to confirm correct information.
---
---
Close Chat [X]

WhatsApp Outlet

Click to Call Outlet
There are no reviews yet.