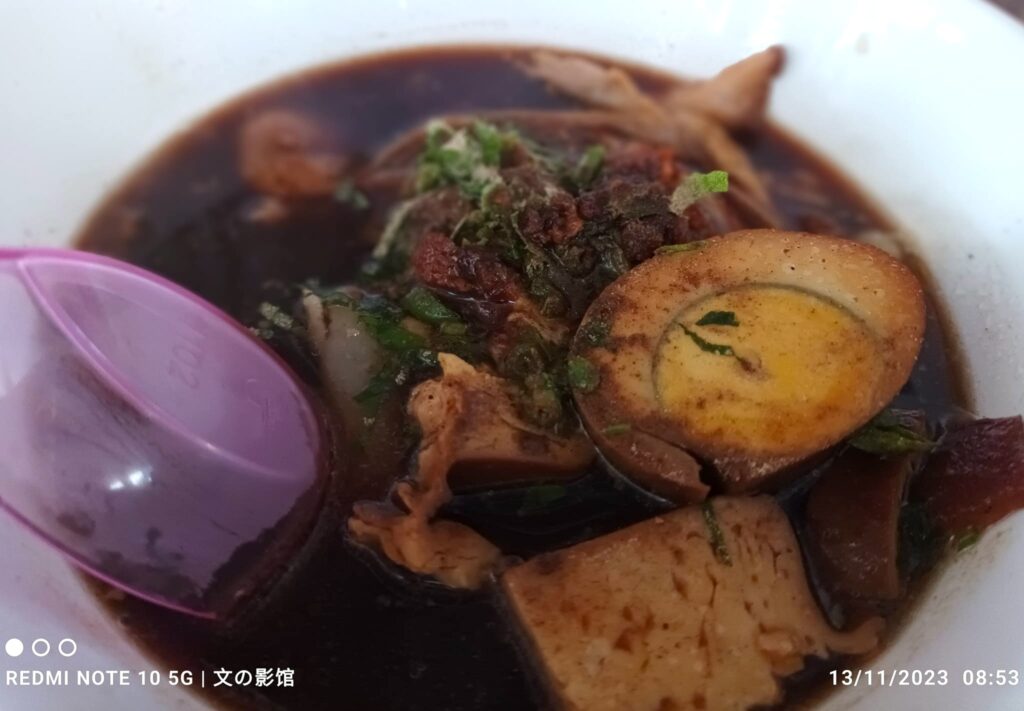 Pin Chew Cafe Kway Chap
Post by Chiefeater Chu Boon
Visited the Chao San Lu Wei at the new Pin Chew Cafe, located at the corner of Jalan Cantonment & Jalan Pasar this morning. Served a variety of hawker fares. I opted for a teow chew koay chap this round.
Nice and fragrant broth with just nice texture curly koay teow and meat and spare parts pieces. Half a hard boiled egg and taukua pieces. Hearty meal indeed. Would be back again to try other stalls and bring some friends to.
Business Hours
Opens Daily
07:00 am to 11:00 pm
Contact Us
Ask ChAI
Hi, I'm the Chiefeater AI and I'm still learning, so pardon any hiccups along the way 😊 We will not be held responsible for errors or damages resulting from the use of this chatbot. By using this chatbot, you agree to our terms of service and privacy policy.
You can click the buttons below or type your own question. Please check with the outlet to confirm correct information.
---
---
Close Chat [X]

WhatsApp Outlet

Click to Call Outlet