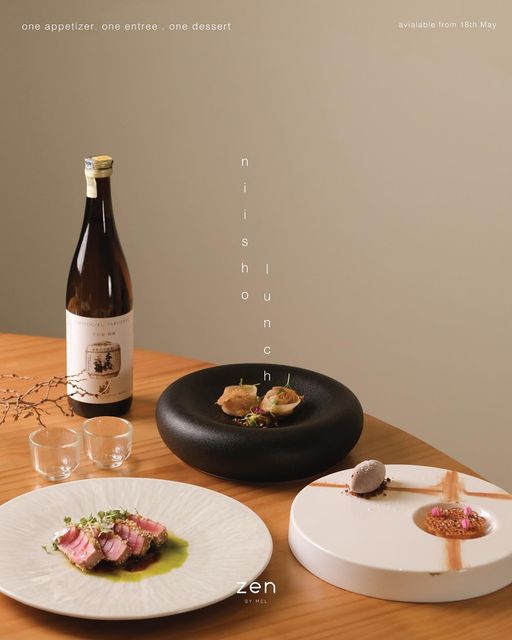 Zen by Mel Niisho Lunch Set
Zen by Mel Niisho Lunch Set
Introducing our exquisite Niisho Lunch Set at Zen by Mel in May 2023. Indulge in the perfect harmony of flavors with one appetizer, one enticing entree, and one delectable dessert, all for just RM188. And to complete your culinary experience, every set includes a refreshing beverage.
Choose the perfect appetizer to complement your lunch journey, where every dish tells a story. :
King Hamachi Nigri 太陽の息
Applewood, Roasted Vinegar, Akita Komachi, Hamachi, Iranian Caviar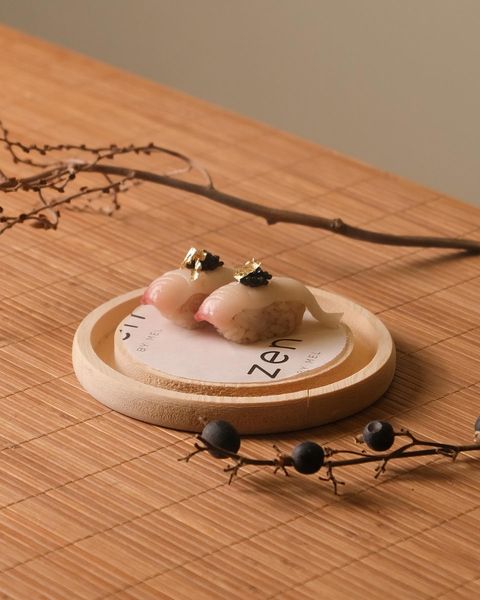 Temari 太陽風
Seasonal Sashimi, Sweet Nori, Bubu Arare, Negitama, Kizami Wasabi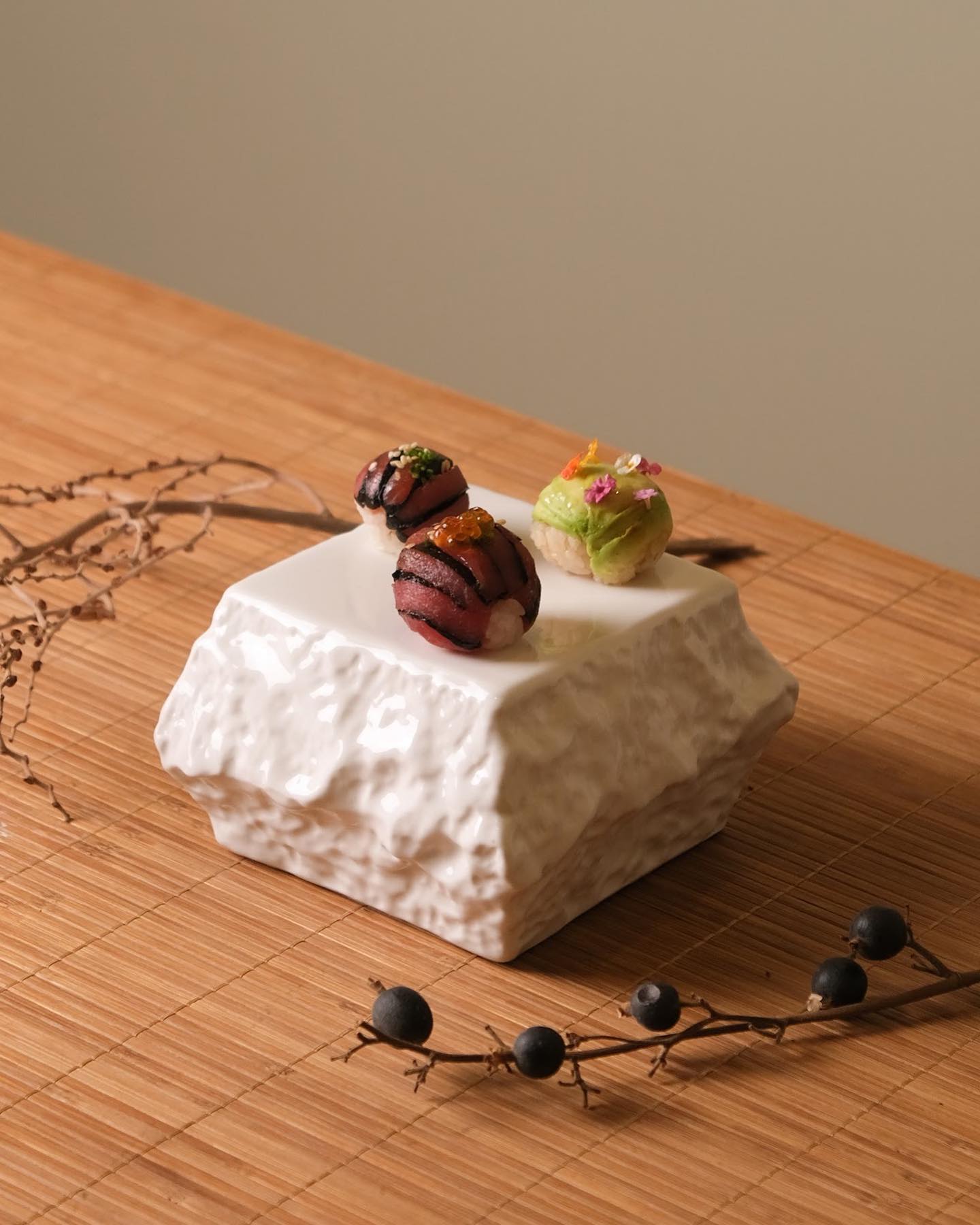 Foieza 旭日
Foie Gras, Duck Panchetta, Minced Cornish Chicken , Kuchai , Water Chestnut, Apple de gallo
Comes with one appetizer, one entree, one dessert, and a complimentary beverage.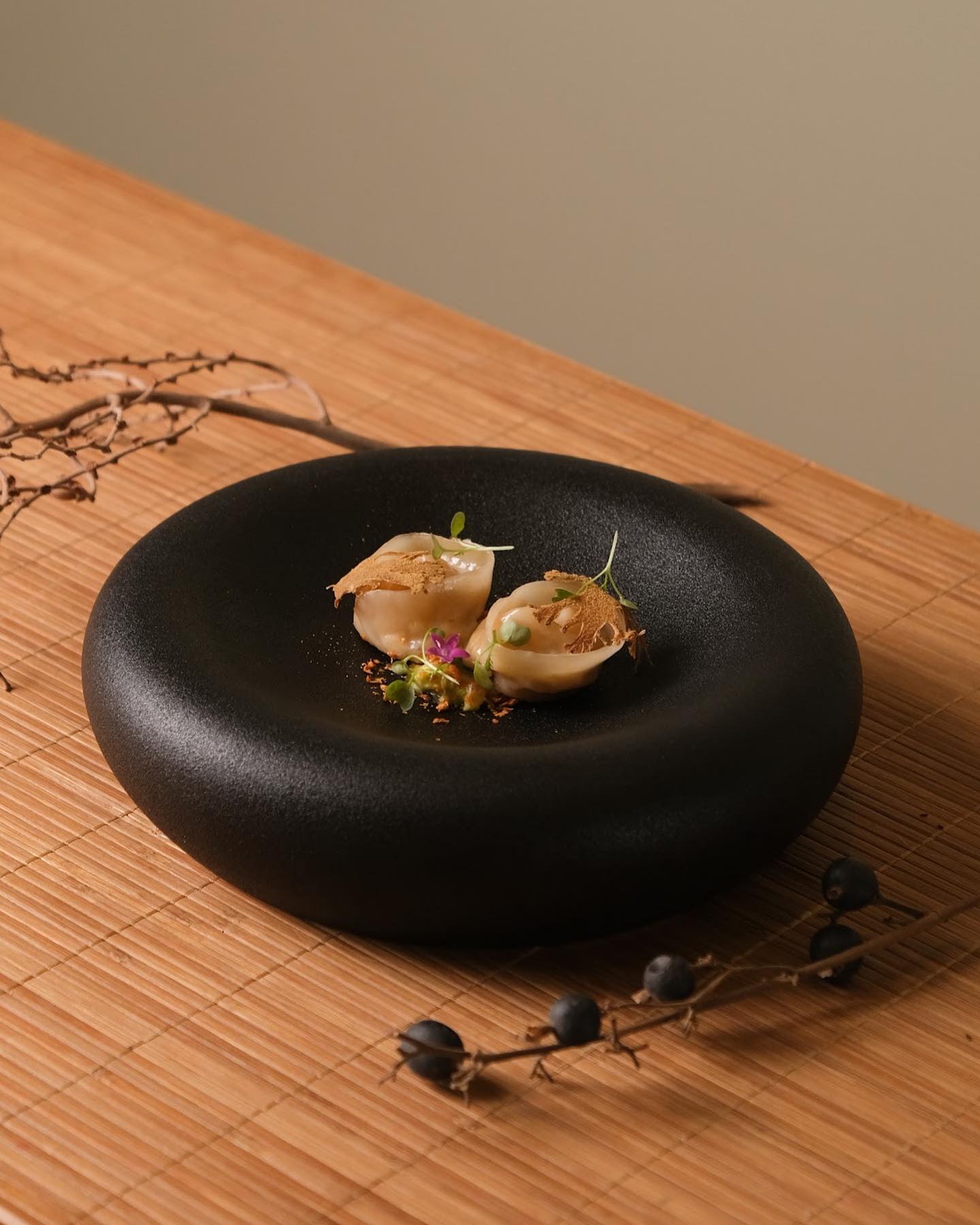 Business Hours
Wednesday to Monday
12:00 pm – 03:30 pm
06:00 pm – 10:30 pm
Closed on Tuesday
Contact Us
Ask ChAI
Hi, I'm the Chiefeater AI and I'm still learning, so pardon any hiccups along the way 😊 We will not be held responsible for errors or damages resulting from the use of this chatbot. By using this chatbot, you agree to our terms of service and privacy policy.
You can click the buttons below or type your own question. Please check with the outlet to confirm correct information.
---
---
Close Chat [X]

WhatsApp Outlet

Click to Call Outlet