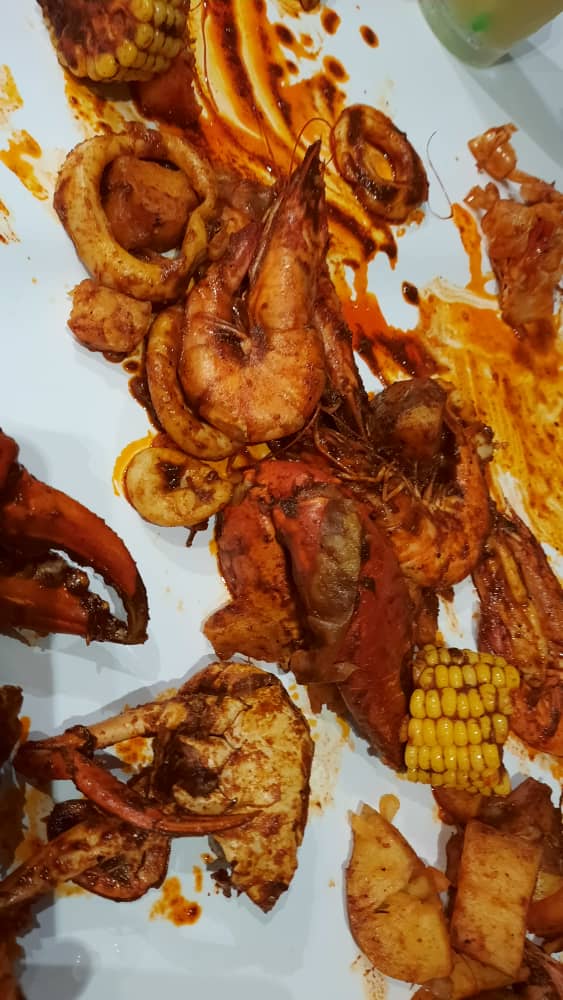 Ombak Kitchen Bukit Jelutong
Post by Chiefeater Wahida
Today's recommendation is from Chiefeater Wahida.
Ombak Kitchen Bukit Jelutong is one of her family's favourite places and you can from the video they offer Cajun styled shell out meals. You can have the seafood in a variety of sauces and options, in accordance to your own preference and your own spice tolerance level.
Their combos start at RM169 for 2 pax. Ombak Kitchen has outlets not only at Bukit Jelutong but also Bangsar and Putrajaya.
Contact Us
Ask ChAI
Hi, I'm the Chiefeater AI and I'm still learning, so pardon any hiccups along the way 😊 We will not be held responsible for errors or damages resulting from the use of this chatbot. By using this chatbot, you agree to our terms of service and privacy policy.
You can click the buttons below or type your own question. Please check with the outlet to confirm correct information.
---
---
Close Chat [X]

WhatsApp Outlet

Click to Call Outlet