Soon Hiang Handmade Tau Siar Piah
Post by Chiefeater Aun Chuan
Tau Sar Piah is a flaky pastry biscuit filled with a savoury-sweet grounded mung beans (tau sar) filling. It is a long-time favourite among the locals and a must-buy item for visitors to Penang. One of the best places for it is Soon Hiang Biscuit Shop where they still make it by hand.
Due to its immense popularity, it is difficult to find handmade tau sar piah in Penang nowadays. Most are mass-produced with machines to keep up with the ever increasing demand.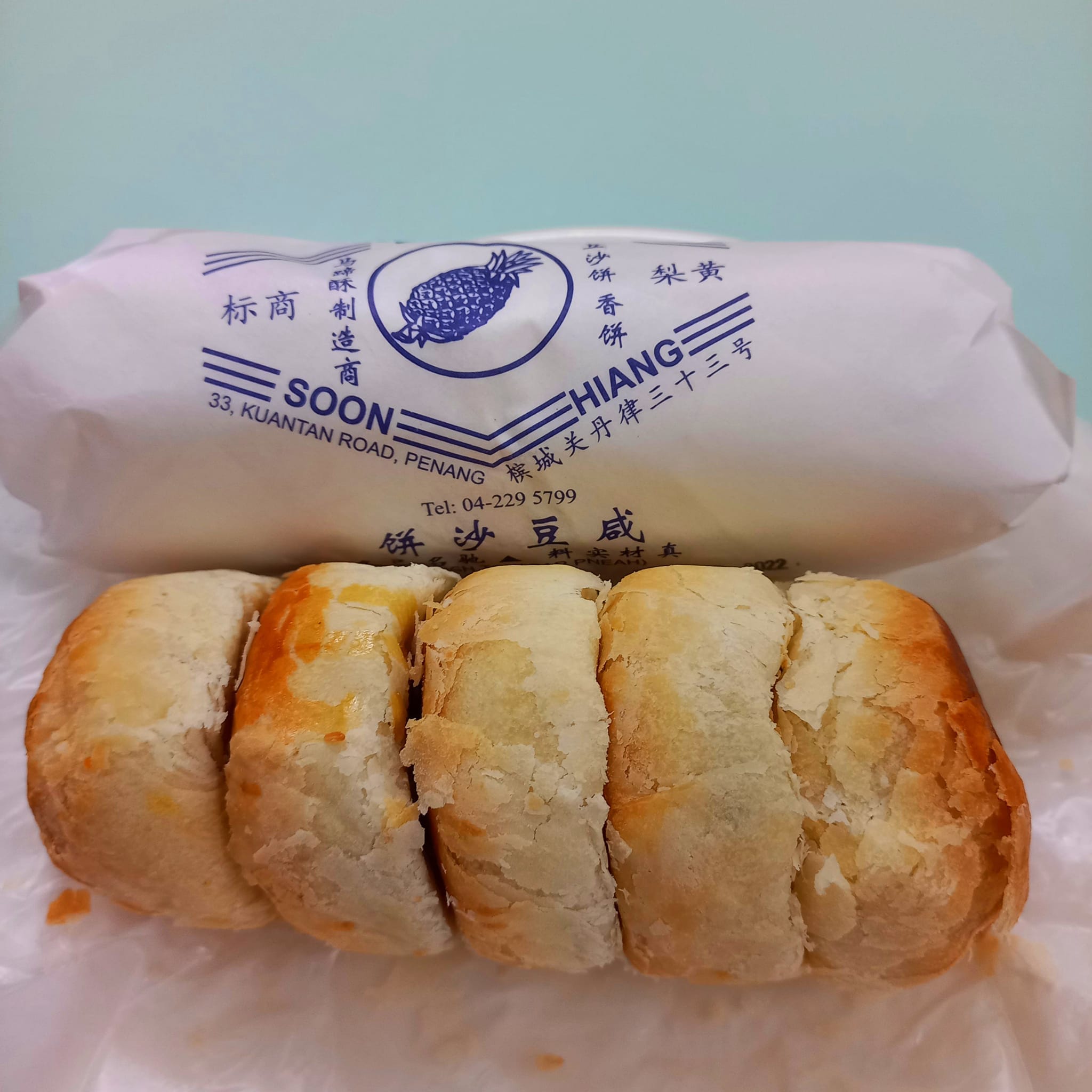 Flaky pastry, sweet-savoury grounded mung bean filling, a piece is seldom enough.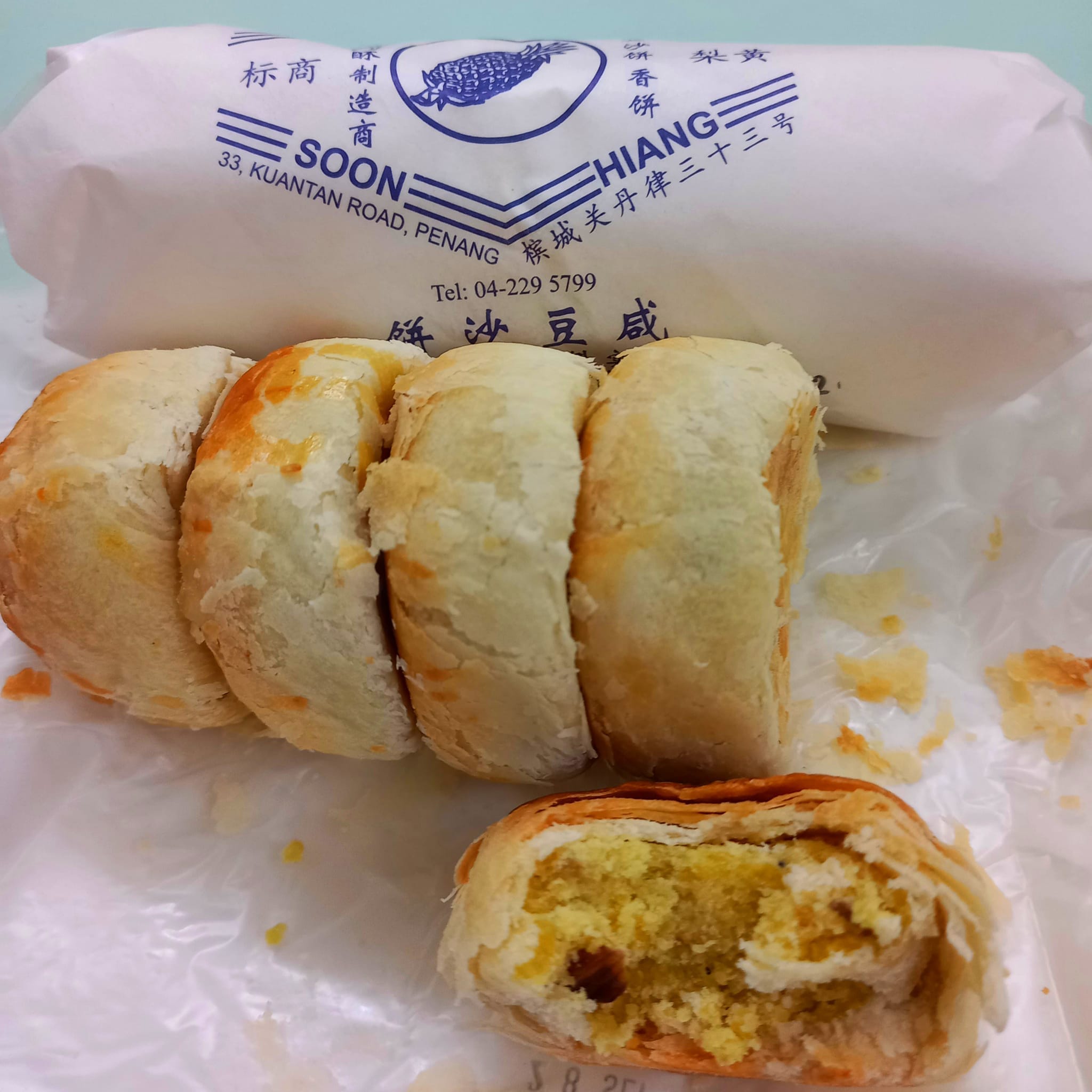 This family-run biscuit shop is one of the very few in Penang that still makes this iconic Tau Sar Piah using the traditional and handmade method. It is undoubtedly among the best we can find on this island.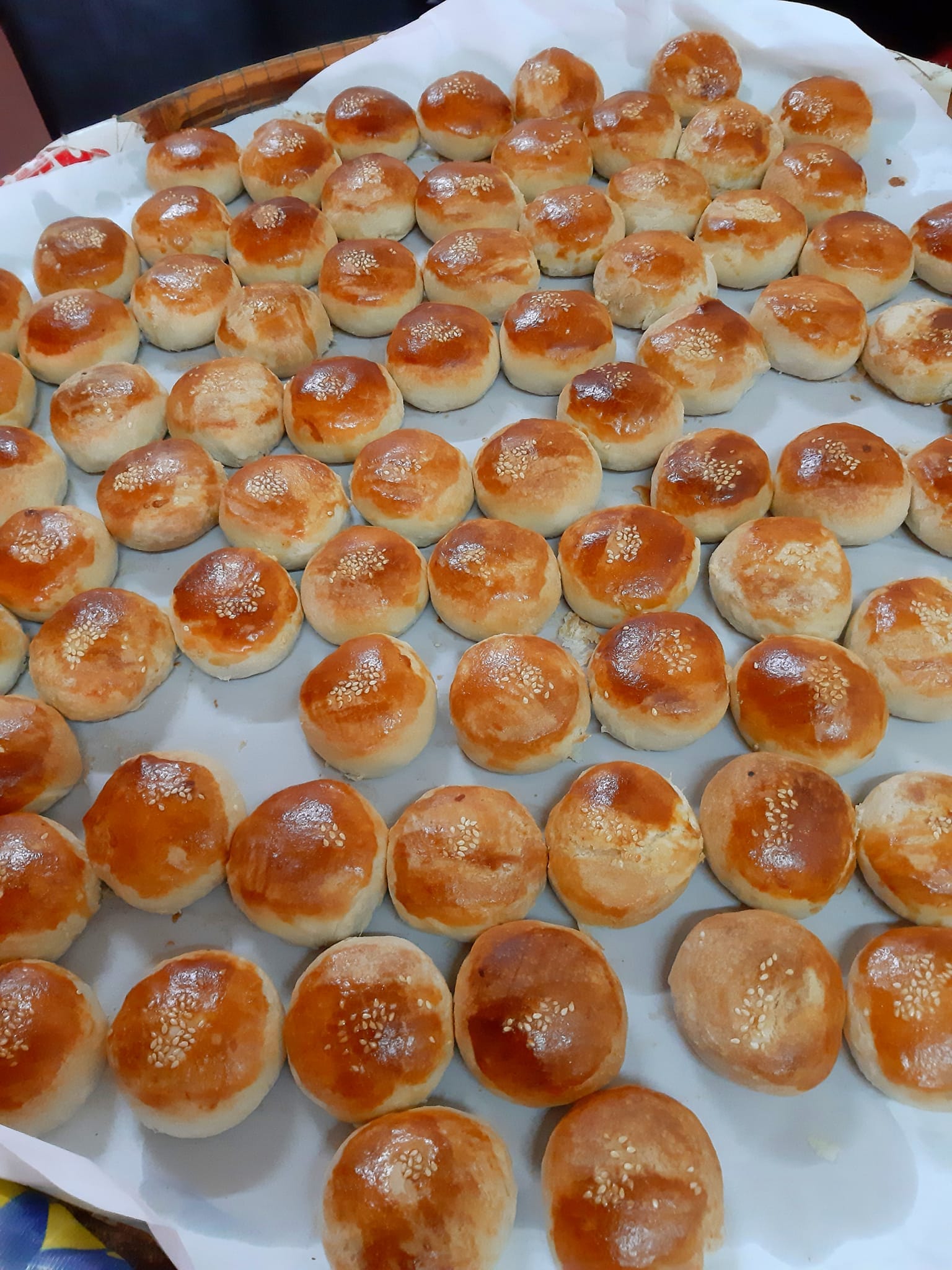 Apart from Tau Sar Piah, other types of traditional biscuits including tambun piah, phong piah and beh teh saw are also available at this decades-old shop. Understandably, the number of handmade biscuits produced each day is limited.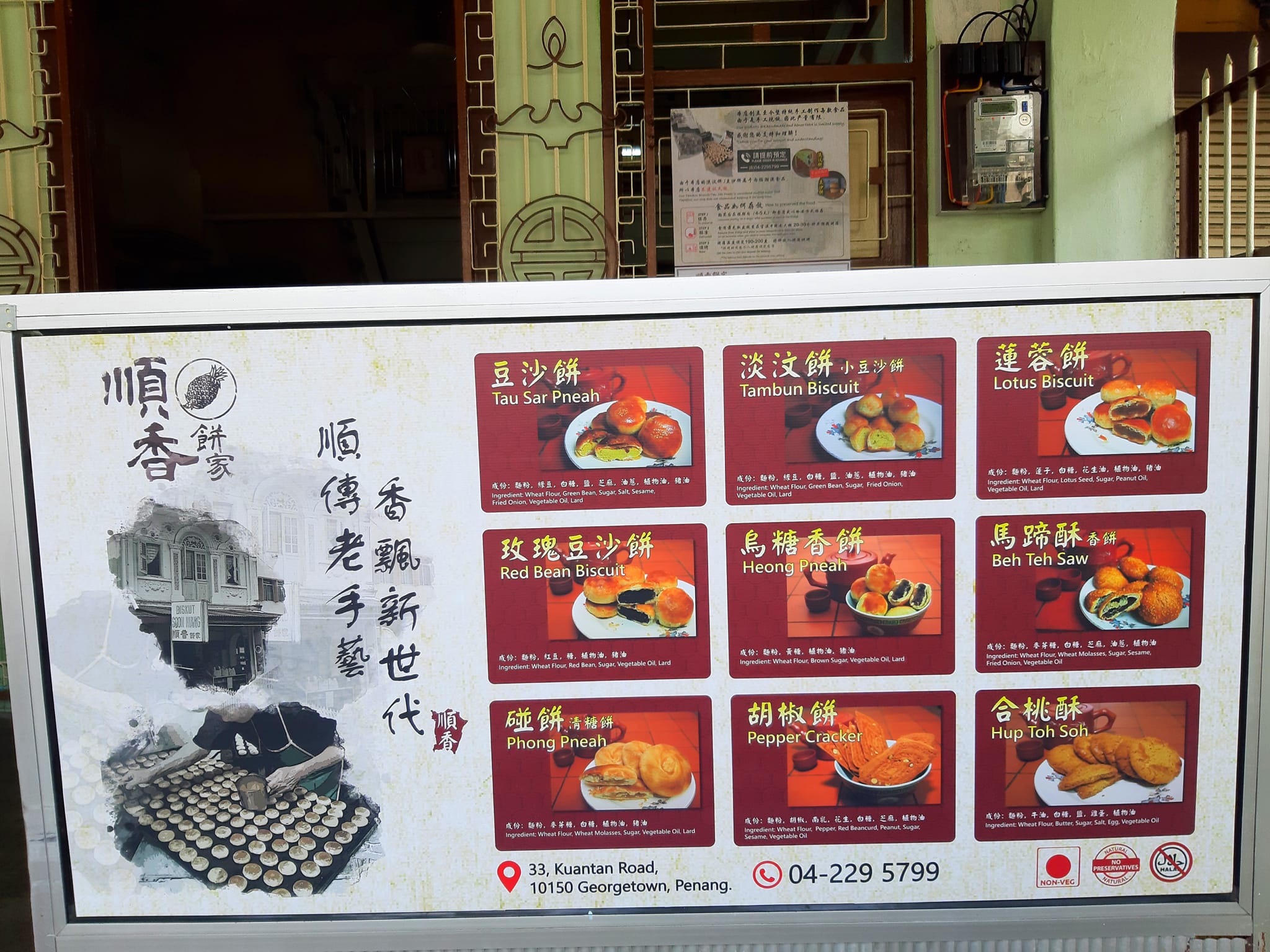 Therefore, customers are advised to call Soon Hiang Biscuit Shop at least one day in advance to make their bookings to avoid disappointment. A pack of Tau Sar Piah costs RM4.20 (Feb 2023)
Open : 9.00 am - 7.00 pm
Closed : Sunday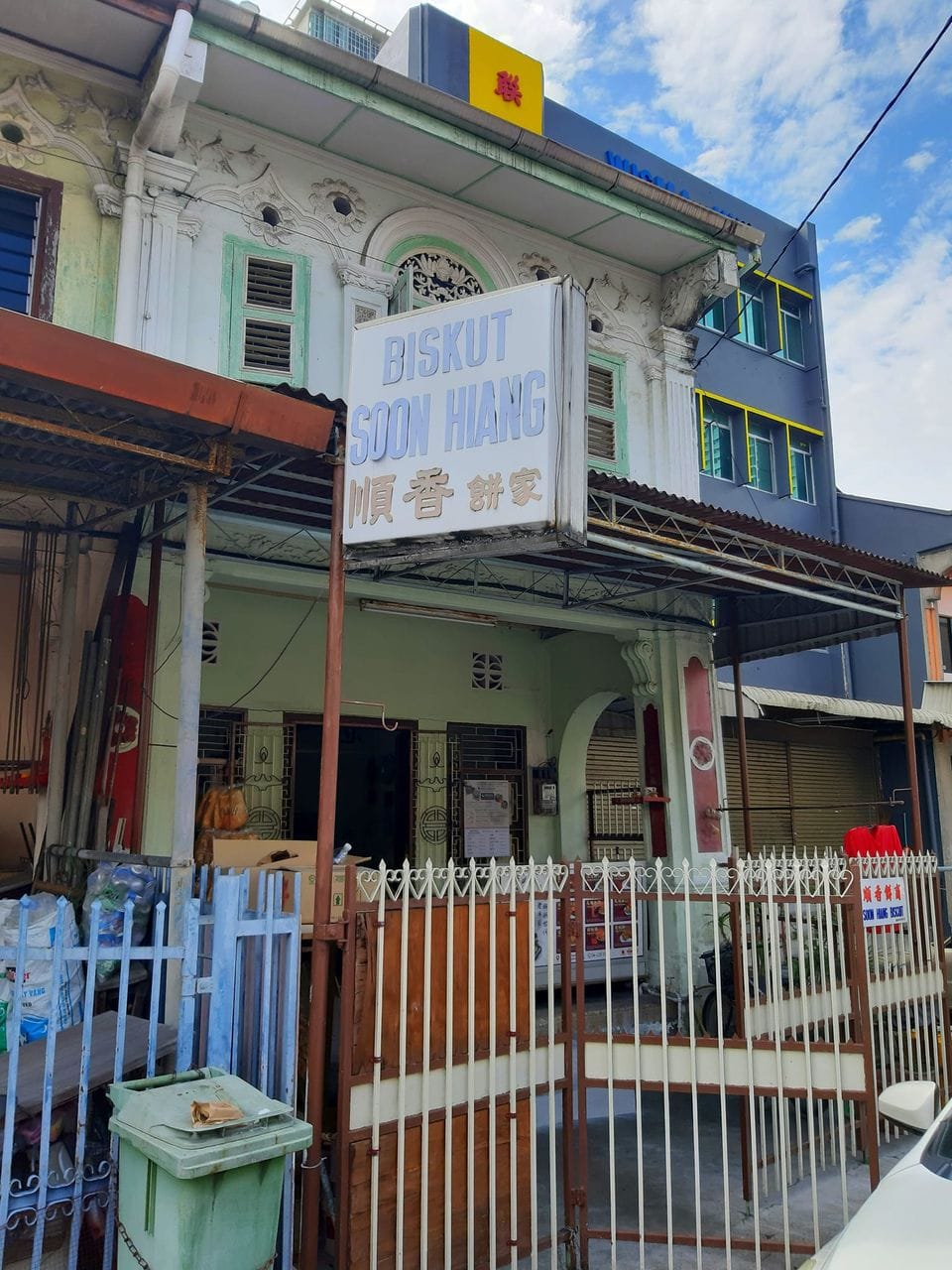 Contact Us
Ask ChAI
Hi, I'm the Chiefeater AI and I'm still learning, so pardon any hiccups along the way 😊 We will not be held responsible for errors or damages resulting from the use of this chatbot. By using this chatbot, you agree to our terms of service and privacy policy.
You can click the buttons below or type your own question. Please check with the outlet to confirm correct information.
---
---
Close Chat [X]

WhatsApp Outlet

Click to Call Outlet