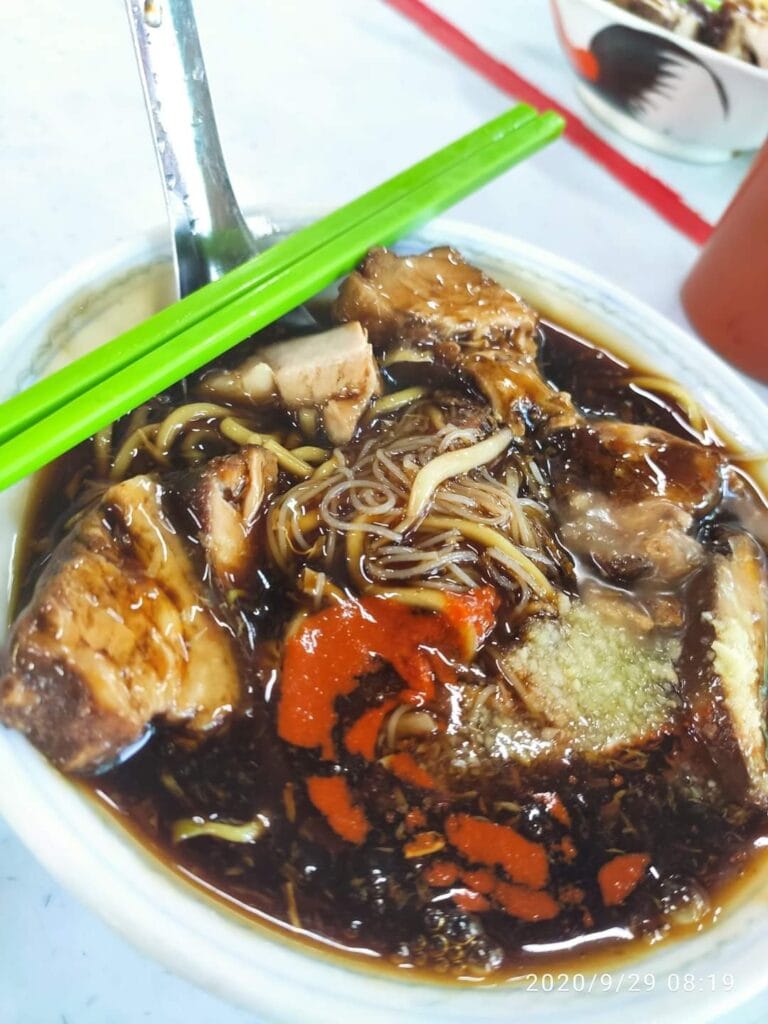 Ah Khoon Loh Mee
Post by Chiefeater CCM
Butterworth's collection of good Loh Mee Stalls is high, when considering that it's just a small sleepy hollow. Today, I will introduce to you Ah Khoon Loh Mee. They are the most famous Loh Mee Stall in Butterworth, with many many out station visitors making a bee line for this dish.
The Stall is Located at Lucky Restaurant, and it's the anchor for the Morning business with 80% of the customer having a bowl. And if you drop by on weekends/ public holiday do expect a wait, a long wait and  they may even run out before noon.
Lucky Restaurant is an unpretentious Kopi Tiam with basic facilities in a compound of a abandoned Shoplot. Easy to find as it on the Main Road in the Middle of Butterworth with TM Point, OUB bank, Grand Bagan Hotel as it's neighbours. Butterworth Street Art Alley is just right behind.
Ah Khoon Loh Mee serves in small bowls. Each bowl comes loaded with tender pork, with lots of add on options. The Chilies and Black Vineger come on the side for you to load up as you wish. Pictured here is the basic bowl.
Contact Us
Ask ChAI
Hi, I'm the Chiefeater AI and I'm still learning, so pardon any hiccups along the way 😊 We will not be held responsible for errors or damages resulting from the use of this chatbot. By using this chatbot, you agree to our terms of service and privacy policy.
You can click the buttons below or type your own question. Please check with the outlet to confirm correct information.
---
---
Close Chat [X]

WhatsApp Outlet

Click to Call Outlet