Aunty Khim Meat Lover's Pizza
Post by Chiefeater Jen Lee
Our first stop in Butterworth was an early dinner at Aunty Khim. It's a delightful family restaurant managed by Mr Chang and his wife, Alice. From the moment we stepped in, we were greeted with warm hospitality that made us feel right at home.
We had the Meat Lover's pizza (RM38), a relatively new addition to their menu. This delectable creation was thick with goodness, boasting a flavourful blend of marinated minced pork, minced chicken, grilled bacon, chicken ham, capsicum, onions, and of course, generous amounts of mozzarella cheese. To enhance the flavours further, Mr Chang recommended that we top the pizza with parmesan cheese—a suggestion that we gladly followed. And oh, was he right! The parmesan brought out even more depth in the already delightful pizza, elevating it to a whole new level of scrumptiousness. Each bite was a burst of savoury goodness. The toppings perfectly complementing each other to create a pizza that was a true delight for the taste buds.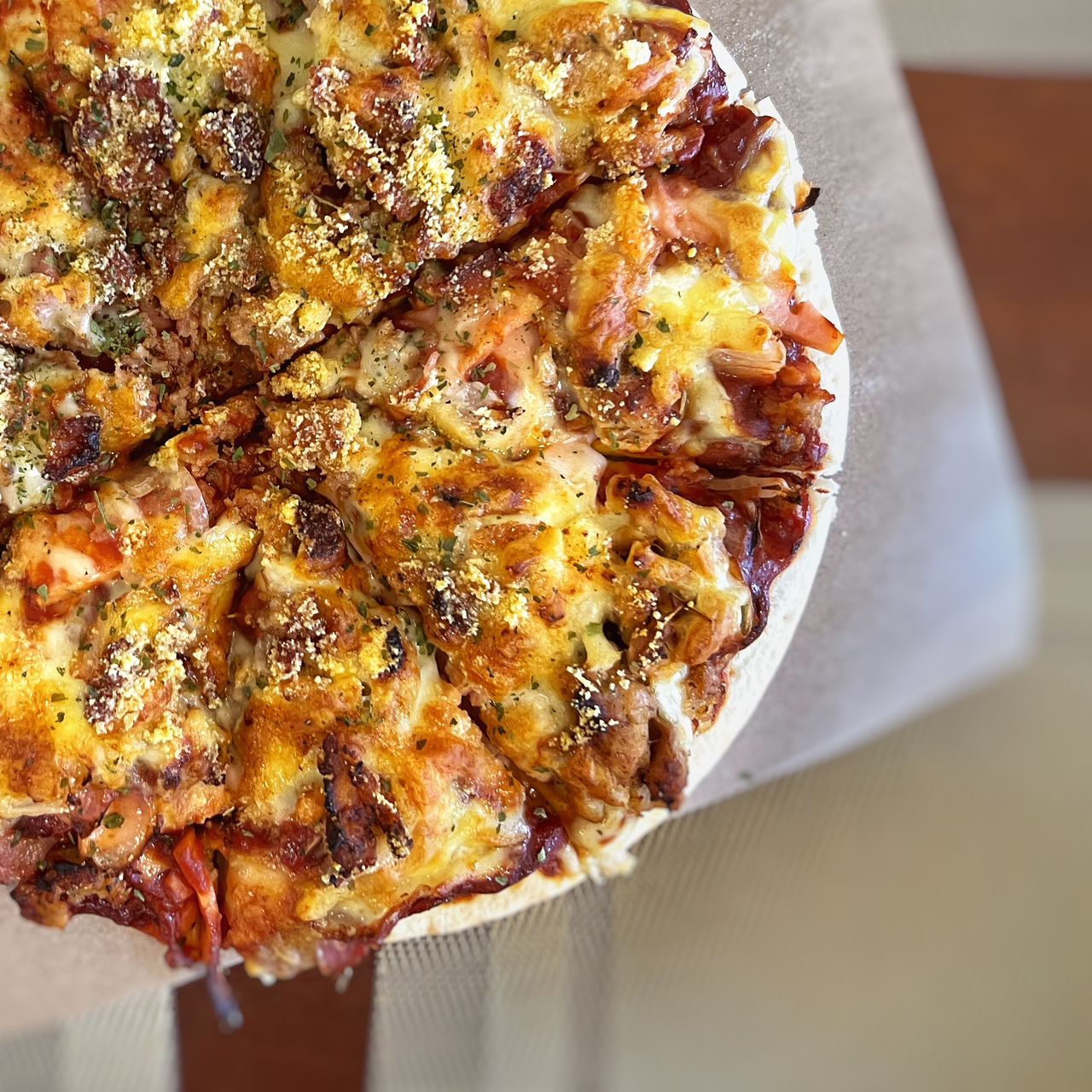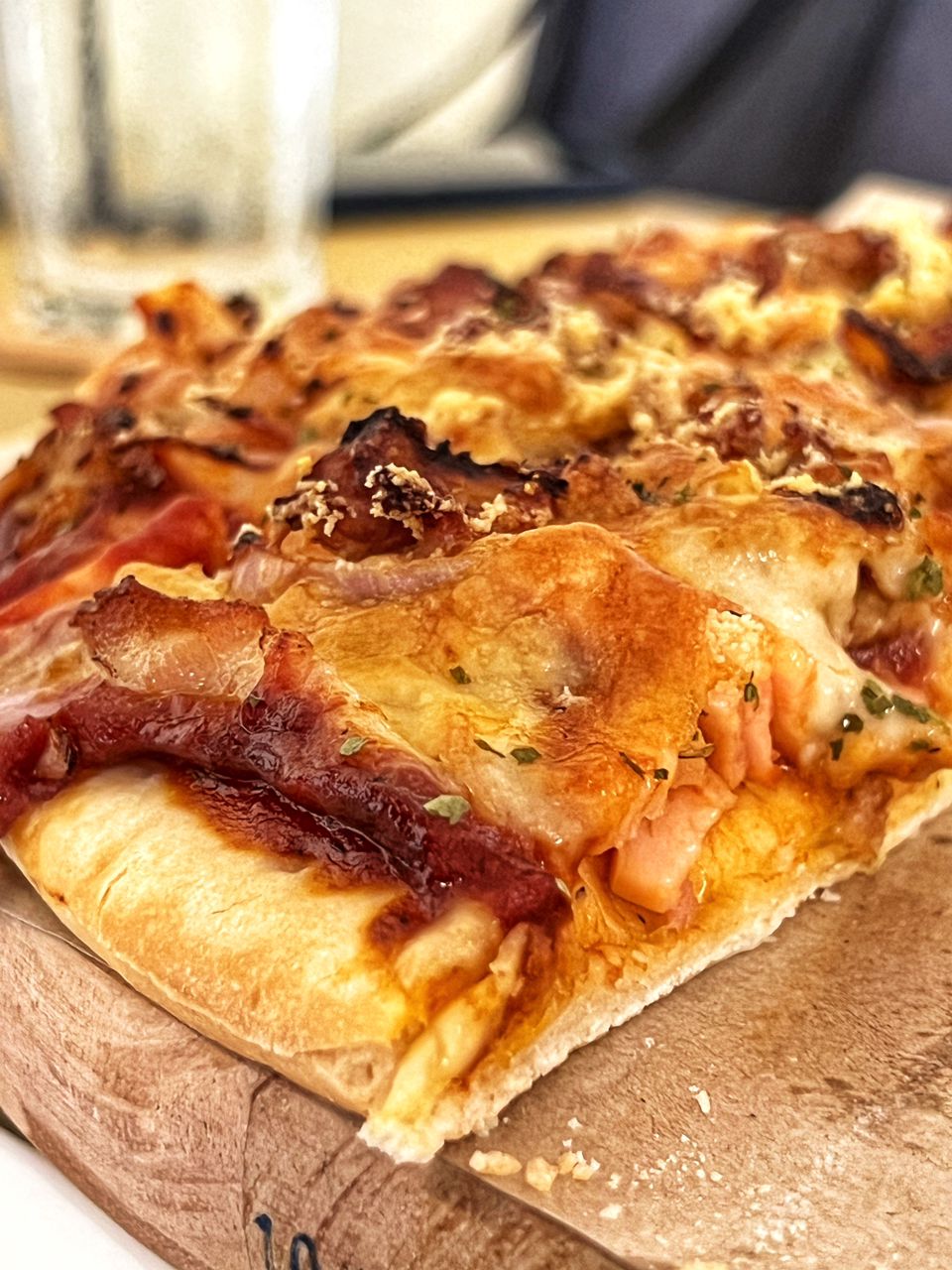 Aside from the delectable fare, another highlight of Aunty Khim was the easy parking situation. Finding parking can often be a hassle, especially during dinner time, but at Aunty Khim, that was not the case. It's a small detail that adds to the overall pleasant dining experience and ensures that customers can enjoy their meal without any unnecessary stress.
Business Hours
Tuesday to Sunday
11:00 am - 02:00 pm
05:00 pm - 09:30 pm
Closed on Monday
Contact Us
Ask ChAI
Hi, I'm the Chiefeater AI and I'm still learning, so pardon any hiccups along the way 😊 We will not be held responsible for errors or damages resulting from the use of this chatbot. By using this chatbot, you agree to our terms of service and privacy policy.
You can click the buttons below or type your own question. Please check with the outlet to confirm correct information.
---
---
Close Chat [X]

WhatsApp Outlet

Click to Call Outlet