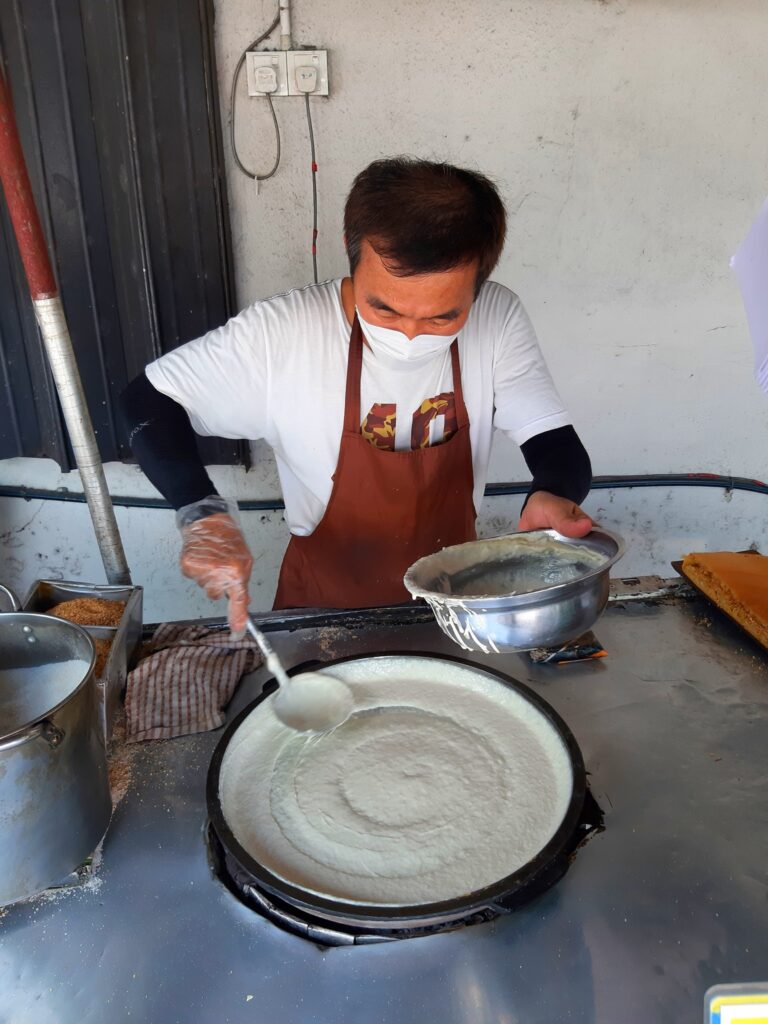 Cathay Food Court Ban Chang Kuih
Post by Chiefeater Aun Chuan
Awarded a Michelin Bib Gourmand rating in Nov 2023.
Traditional Ban Chien Kueh or Ban Chang Kuih at Cathay Food Court, Jalan Aston, Bukit Mertajam. This traditional ban chien kueh stall is the oldest in Bukit Mertajam. Mr Ng Weng Hian started this business 61 years ago. He is retired now and the business is taken over by his son, Mr Ng Kim Song.

Mr Ng Senior used to sell his ban chien kueh at the Bukit Mertajam market in the morning before moving his cart to this current location in the afternoon. Now, Mr Ng Junior sells this traditional pancake at this location only from 12.00 pm to 5.00 pm. His off-days are Mondays and Fridays. His contact number is in the link below.
At only RM1.20 per piece, it is very cheap but let us not judge its quality by its price.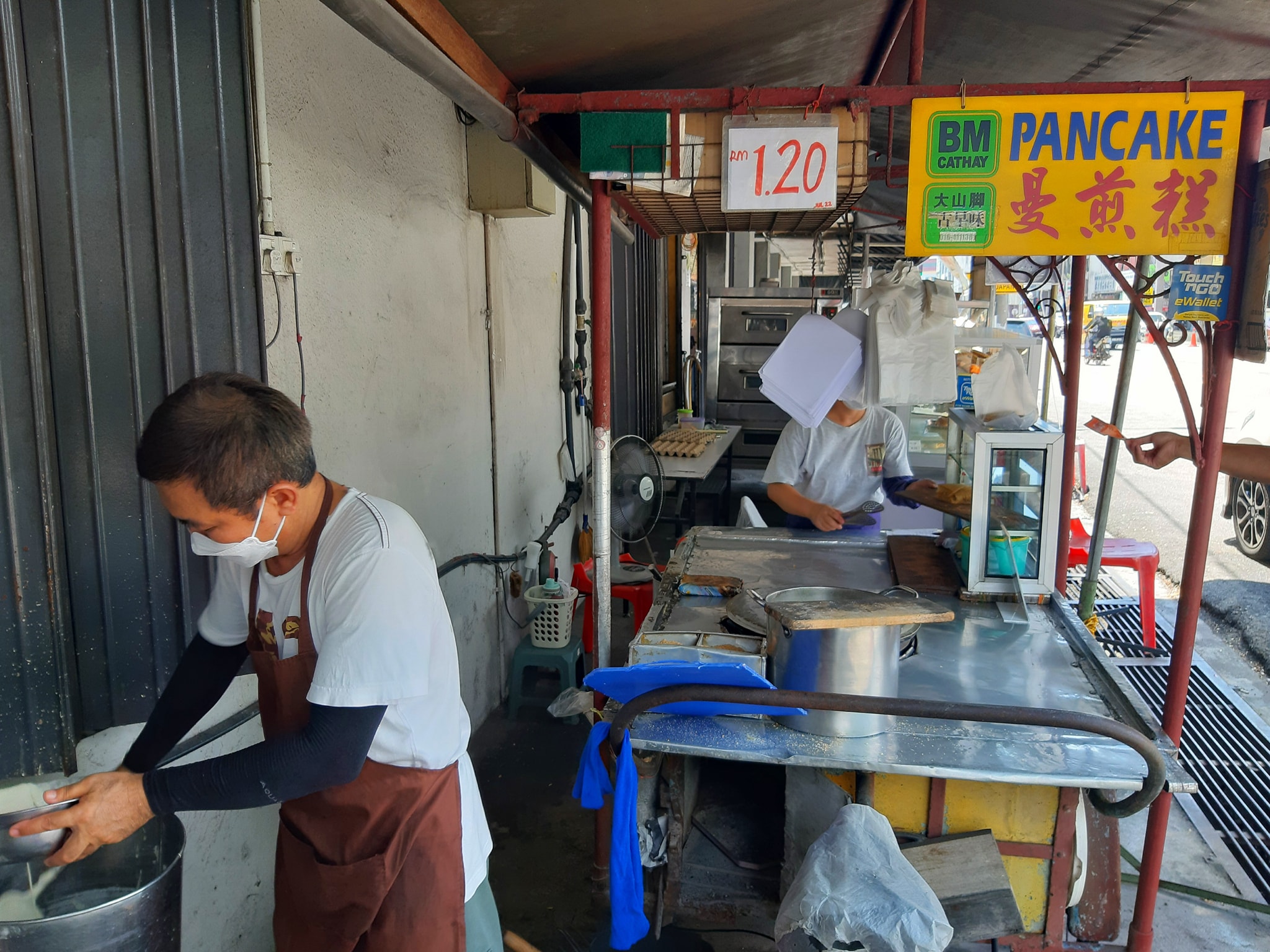 There are a few things that make Mr Ng's ban chien kueh different and special. Firstly, this is a traditional big pan ban chien kueh with only sugar and crushed groundnuts sprinkled onto the batter.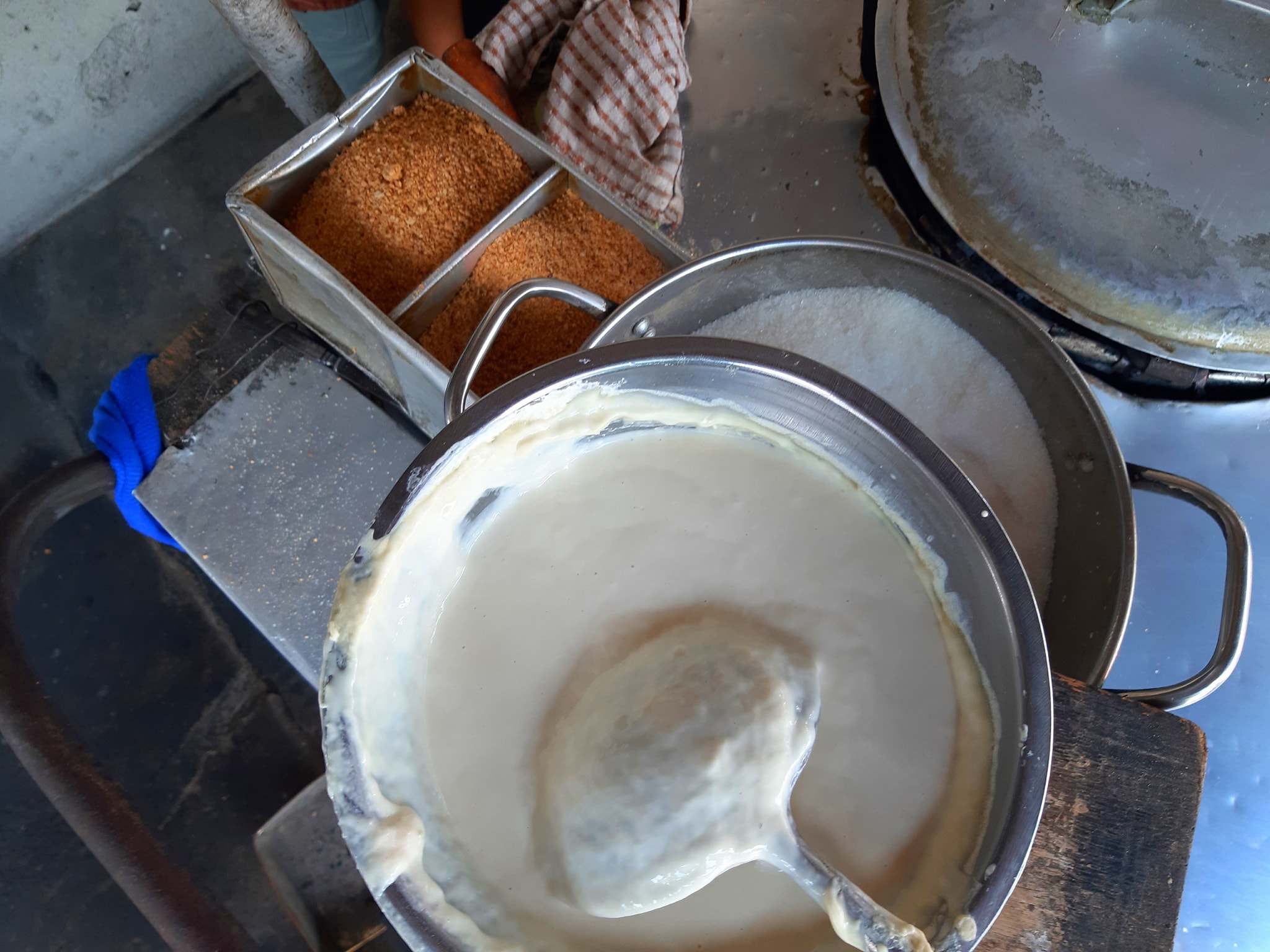 Secondly, he uses a charcoal stove instead of gas and he cooks the ban chien kueh slowly over the hot charcoal without any visible flame. This slow cooking process gives the ban chien kueh a thin, crispy skin and a soft, fluffy inner layer.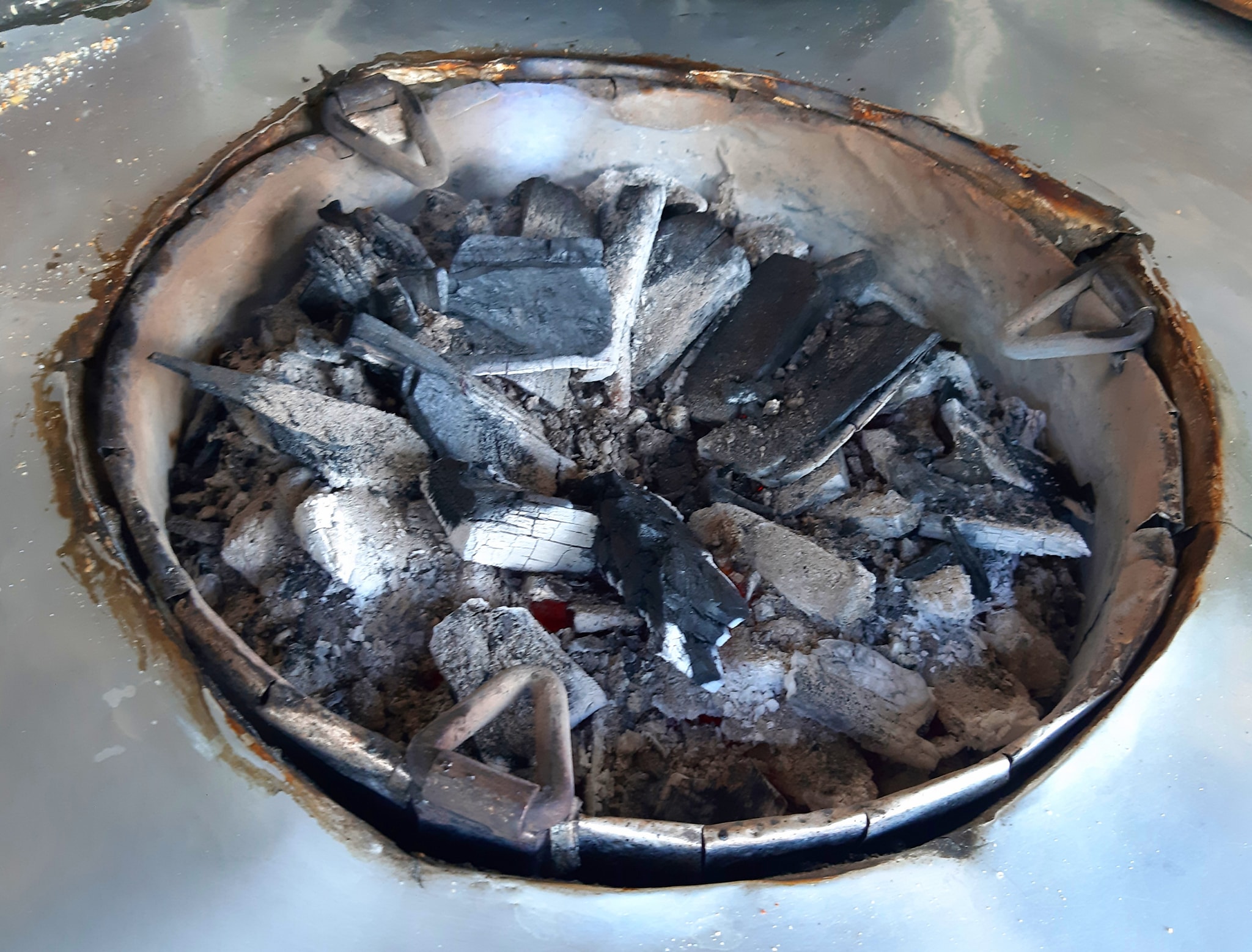 Mr Ng starts the cooking process by pouring the batter into the big pan.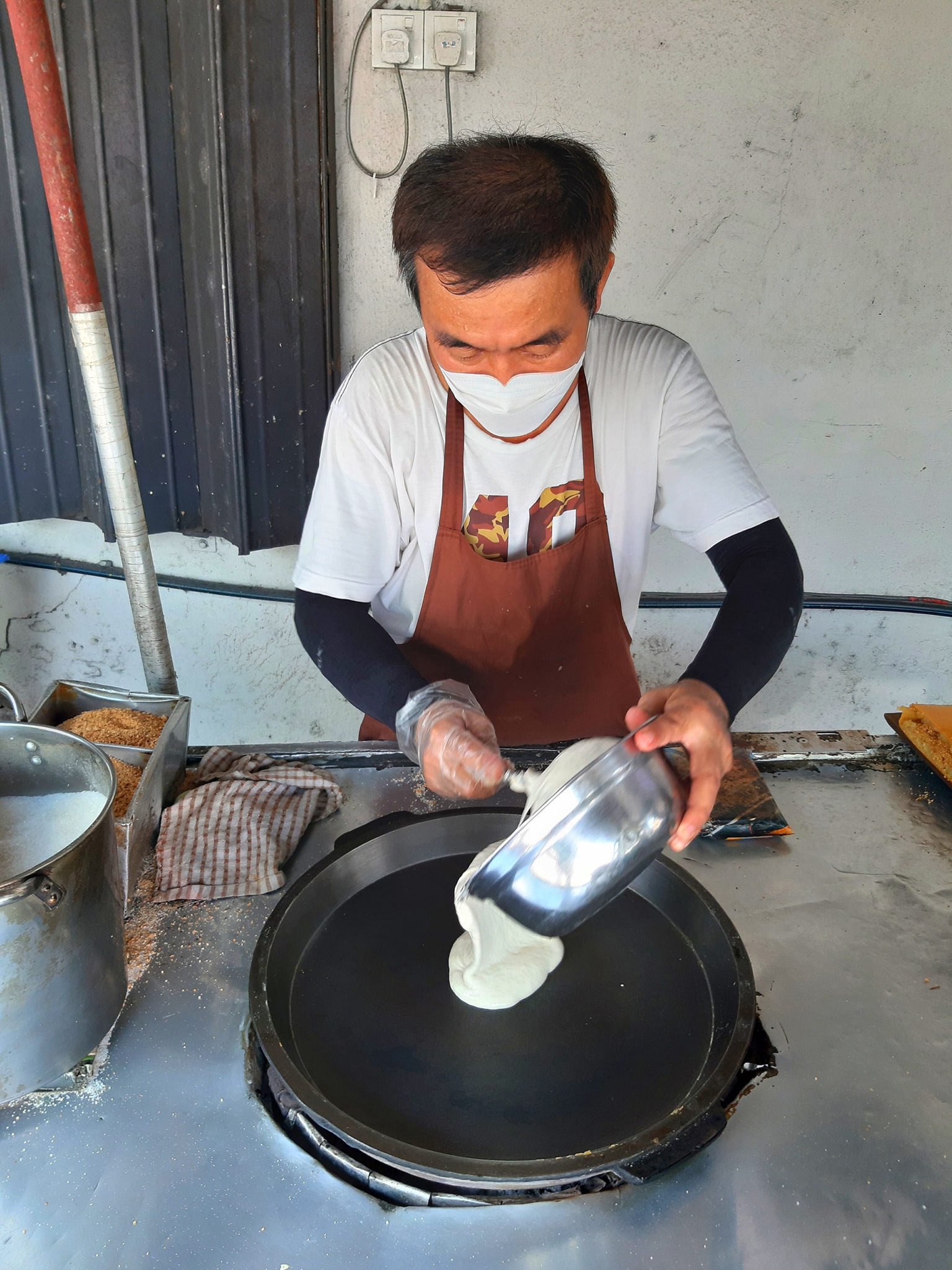 He does this immaculately to ensure that the side of the pan is nicely covered with the batter.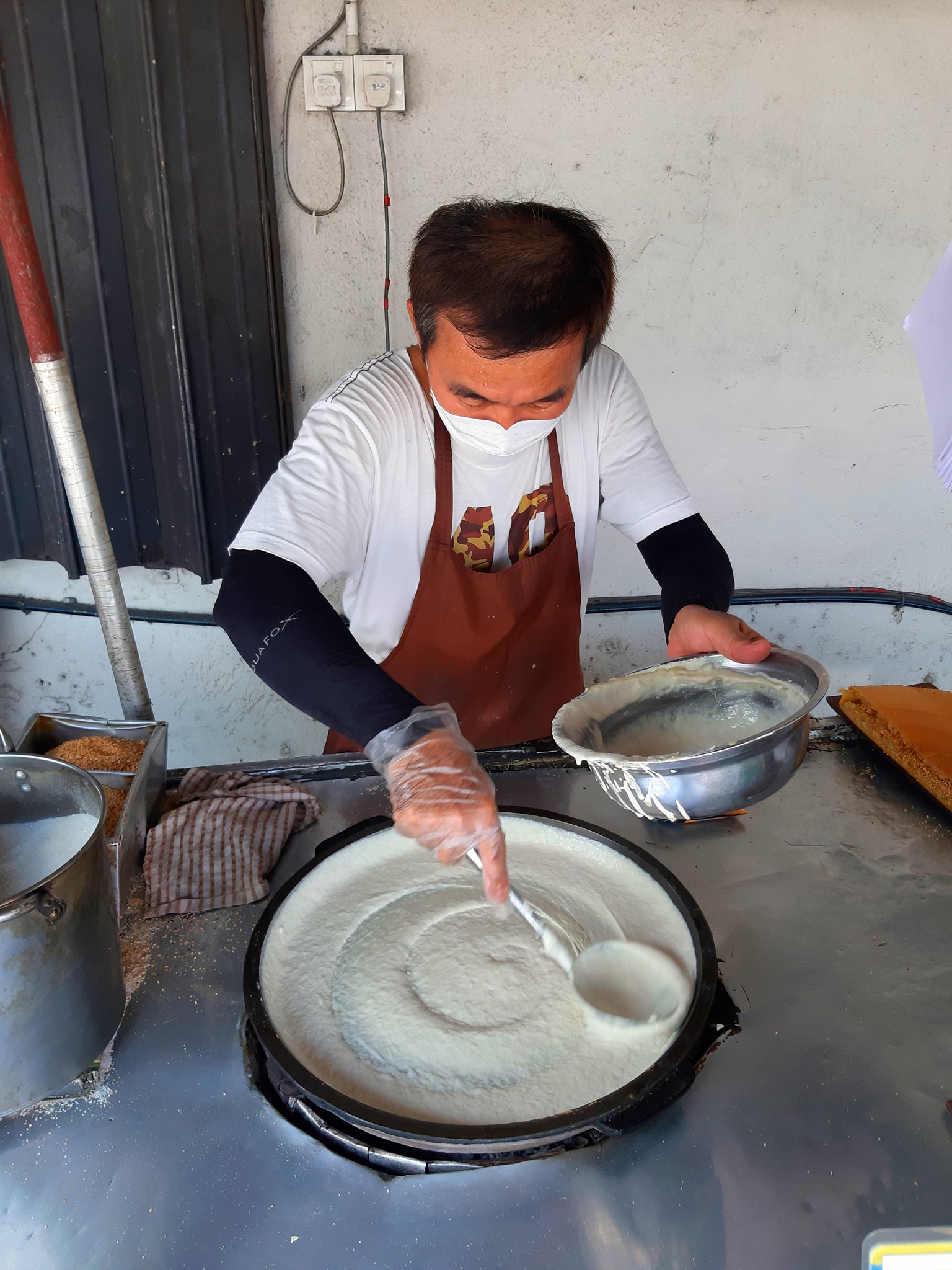 The cleanliness and neatness of Mr Ng's cart is praiseworthy indeed, no spilled batter, sugar or groundnuts.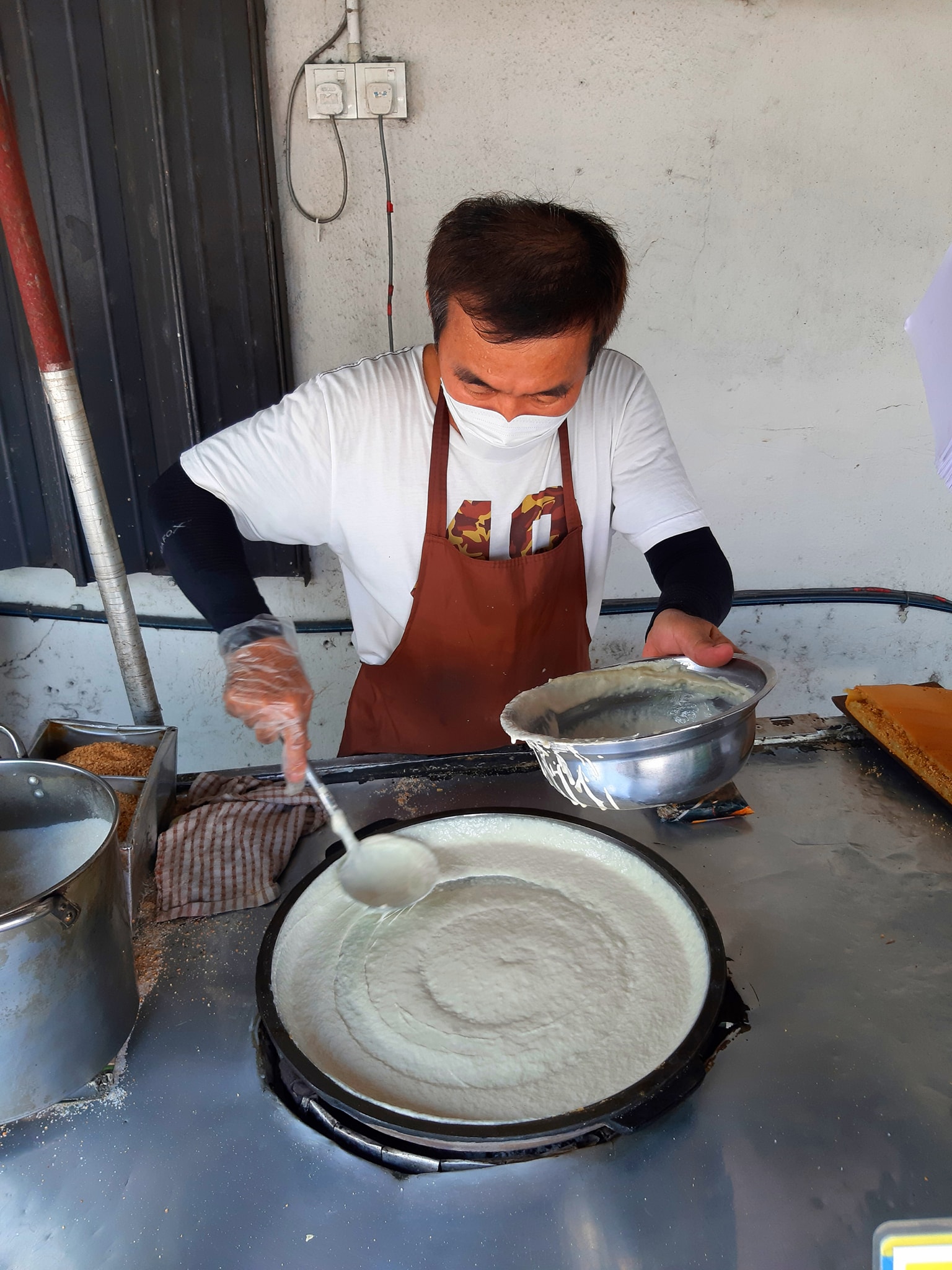 The ban chien kueh cooking slowly over the hot charcoal below. The side is perfectly even.

Mr Ng neatly and skillfully sprinkling the sugar and crushed groundnuts onto the ban chien kueh.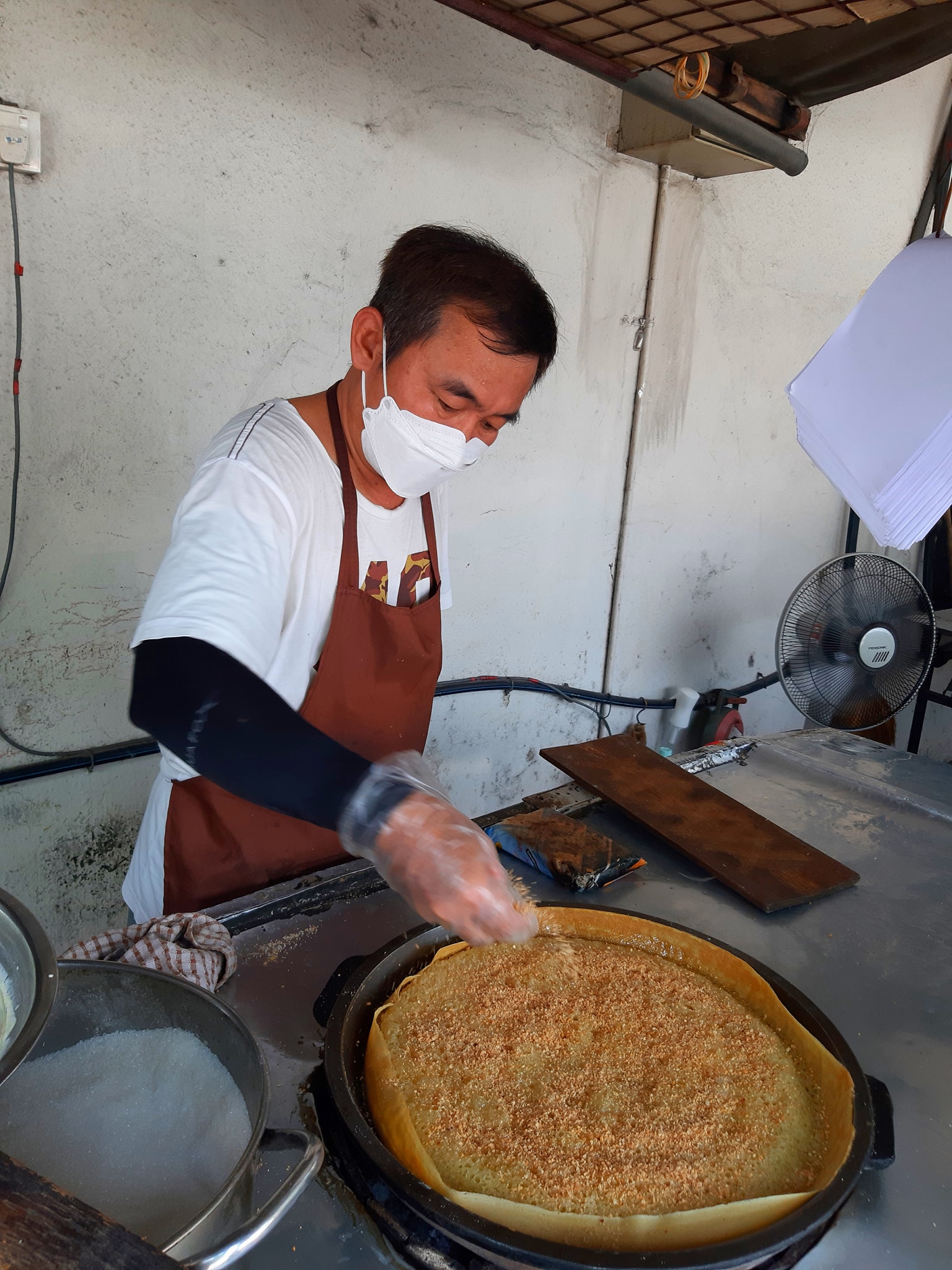 The almost ready ban chien kueh. It is a must-try snack if you are in Bukit Mertajam.

The whole piece of ban chien kueh is cut into two and folded up. Then it is left to cool before being cut into triangular pieces.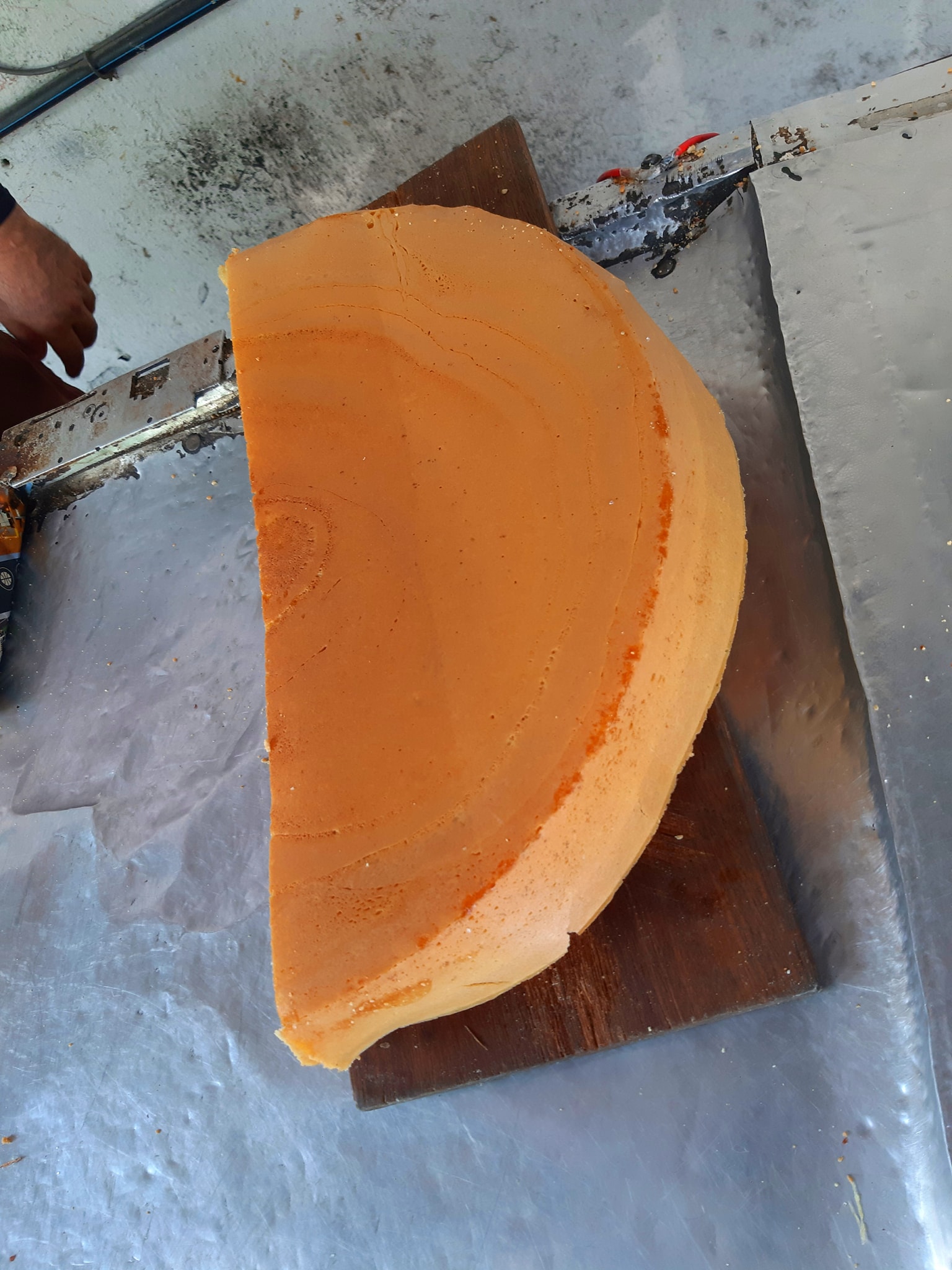 Thirdly, Mr Ng does not cut the ban chien kueh into small triangular pieces immediately after it is cooked. He allows the whole piece to cool on a wooden plank for about 10 minutes first before doing so. He follows this process even when there are many customers waiting around his cart. This cooling time prevents the ban chien kueh from becoming soggy.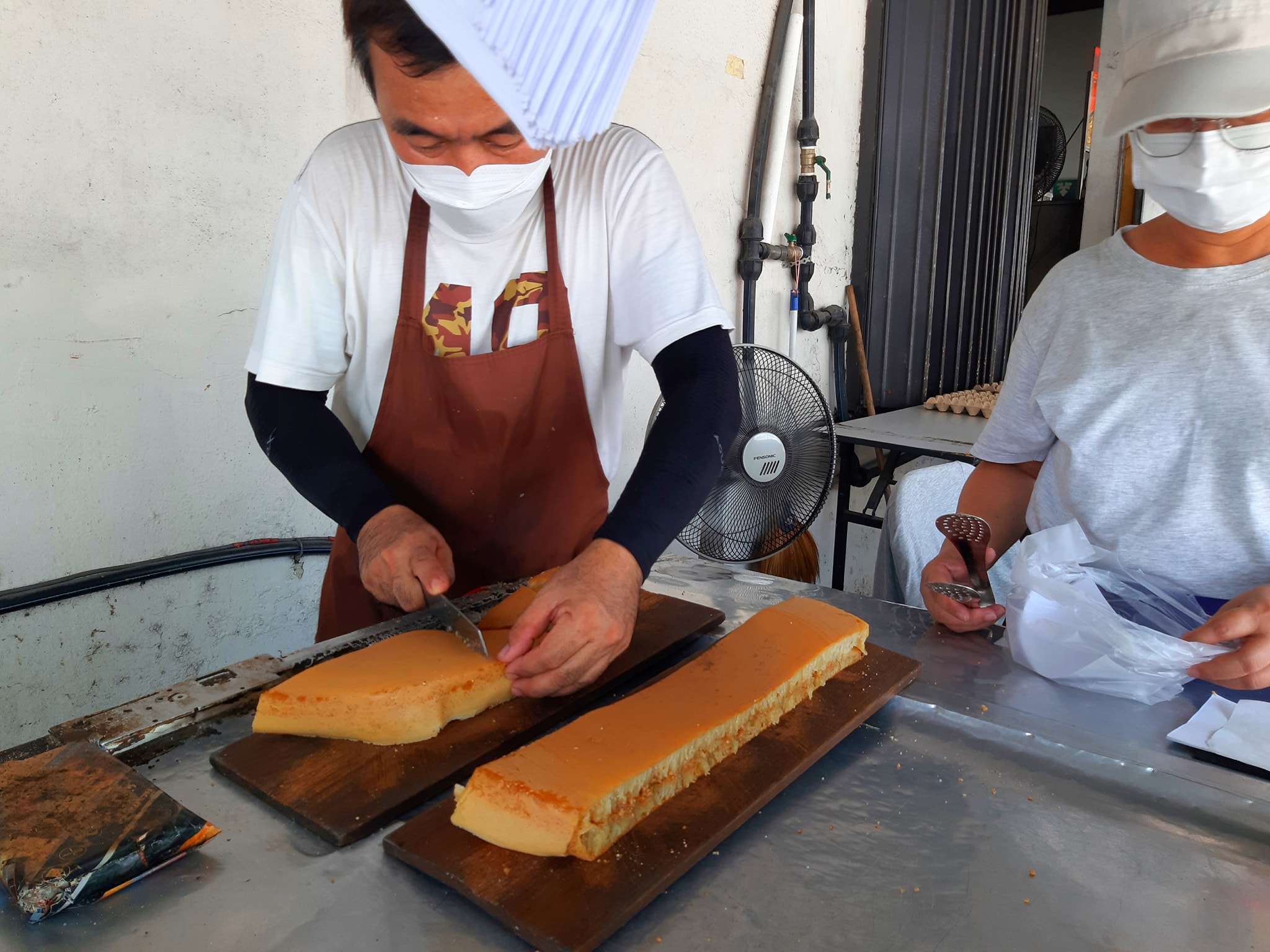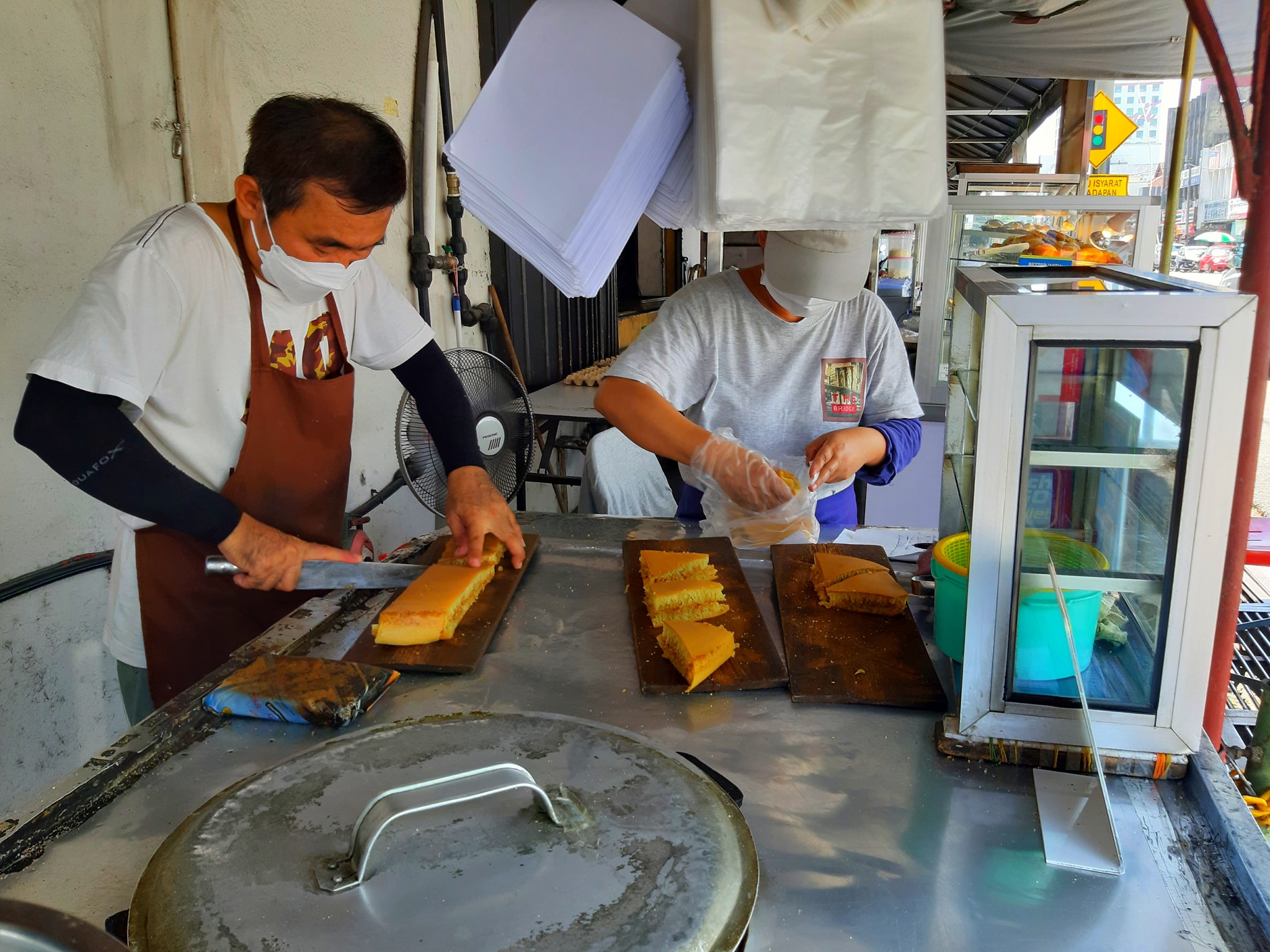 After bringing the ban chien kueh into our car, its fragrance fills the cabin and that is testament of its deliciousness. It is not too sweet and the groundnuts are finely crushed.
If you are in Bukit Mertajam, Mr Ng's ban chien kueh is something you should try. Let us give our support and patronage to this hardworking small hawker selling this traditional snack.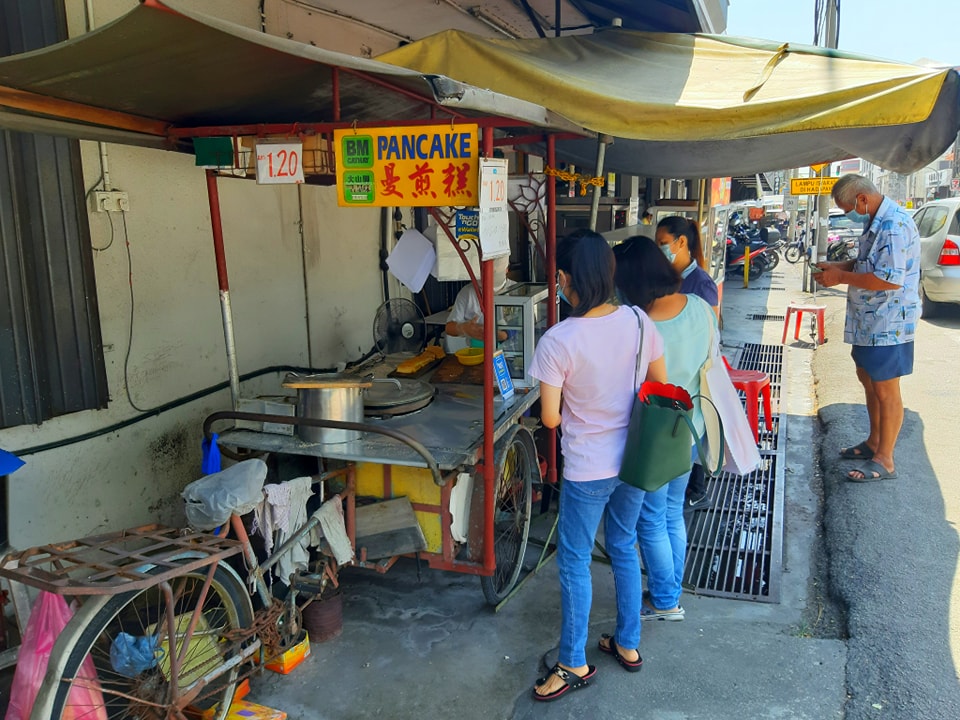 Business Hours
Tuesday to Thursday, Saturday to Sunday
12:00 pm to 05:00 pm
Contact Us
Ask ChAI
Hi, I'm the Chiefeater AI and I'm still learning, so pardon any hiccups along the way 😊 We will not be held responsible for errors or damages resulting from the use of this chatbot. By using this chatbot, you agree to our terms of service and privacy policy.
You can click the buttons below or type your own question. Please check with the outlet to confirm correct information.
---
---
Close Chat [X]

WhatsApp Outlet

Click to Call Outlet