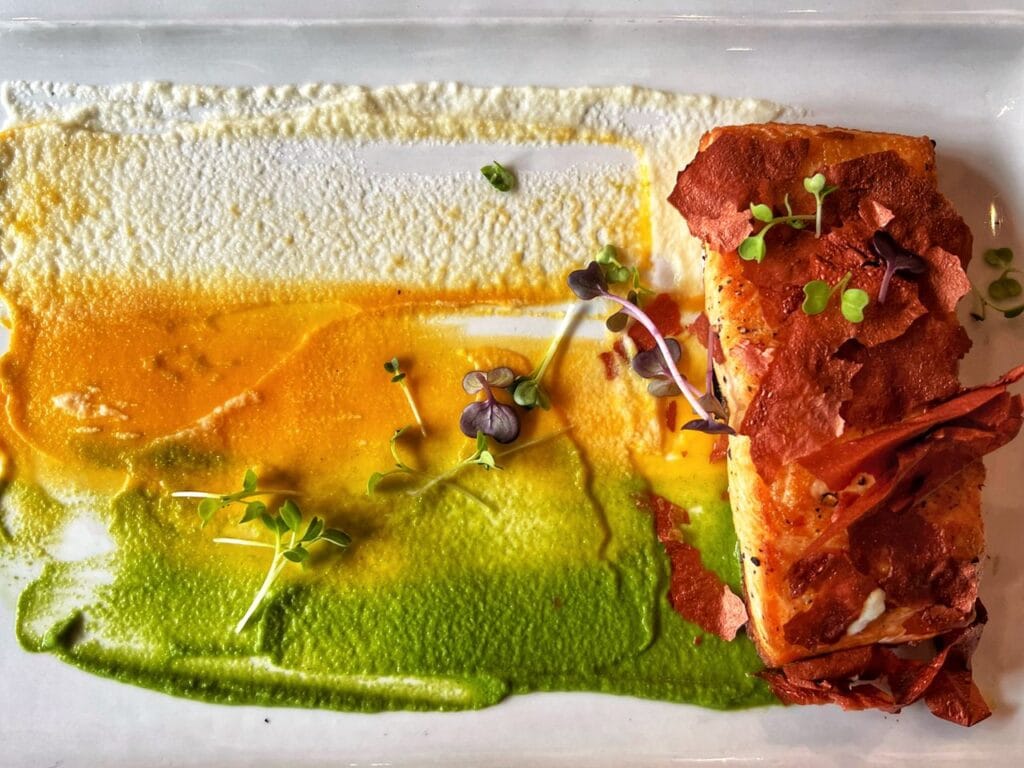 Don Julio KL Salmon
Post by Chiefeater VK
Don Julio presents itself as a restaurant that specializes in the traditional fusion of Argentine parrilla (open fire grill) with Traditional Italian cuisine.
However, I took none of those dishes but instead settled for a salmon because I felt like having fish that day. The Salmon with a Trio of Puree featured a New Zealand king salmon serve with broccoli, cauliflower and kumara puree, chervil oil and copper onion (RM80++) was a culinary canvas of colours as you can see from the picture above.
To pair with the salmon, I had a Pinot Grigio from Castel Firmian (RM32++).
The Tacos Al Pastor (RM42++) was from their set lunch menu. It had Beef, Pineapple, Chipotle Chilli Adobo, Coriander, served with Rice and Tomatillo Salsa wrapped in a soft shell taco.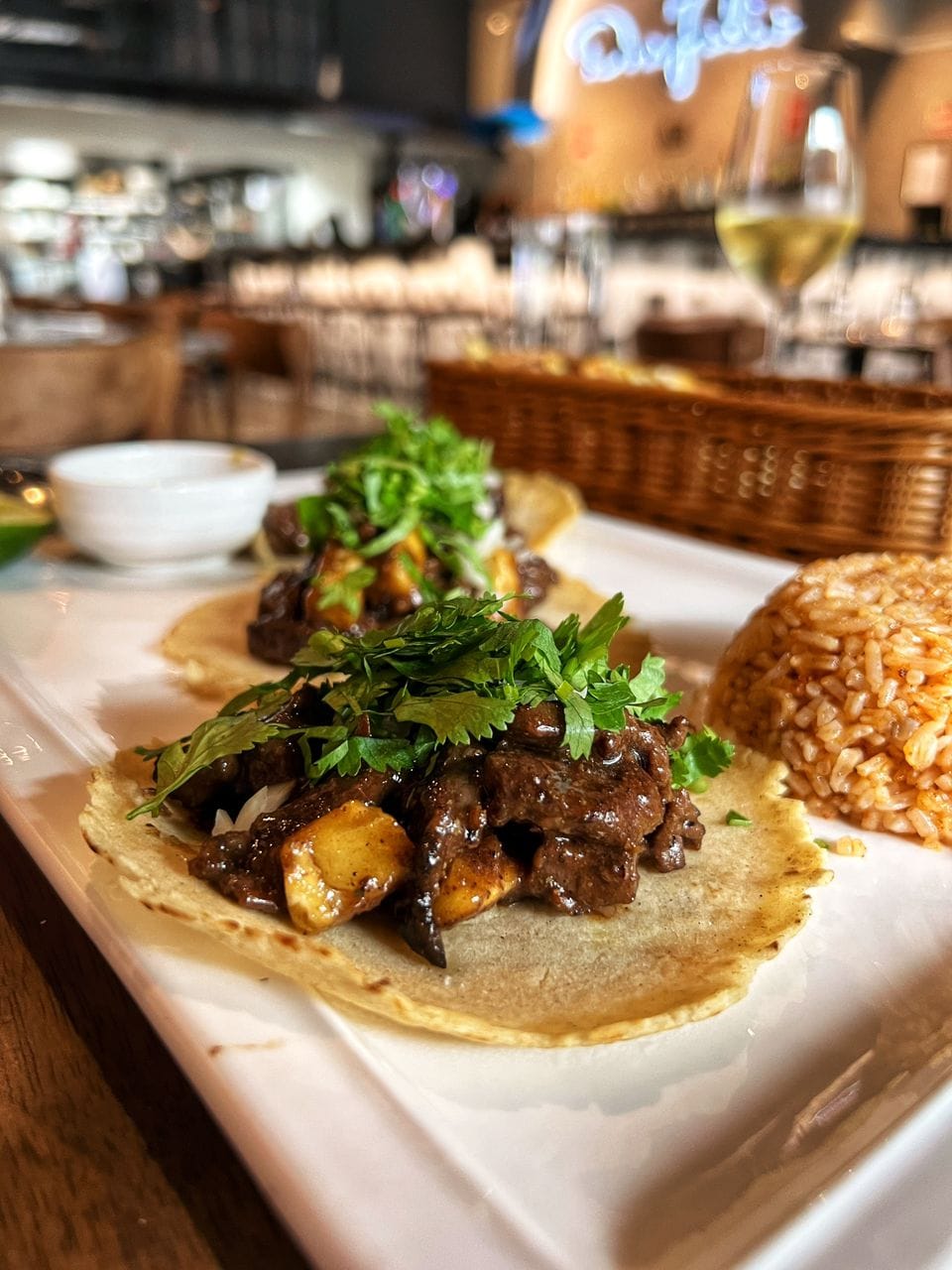 While waiting for our meal, they served us with a basket of grilled flat bread. What I loved was the flat bread. I liked the Pinot Grigio and the copper onion. I have read that their steak is good. Perhaps I should have tried that. I really wish they had persuaded me to try their beef instead.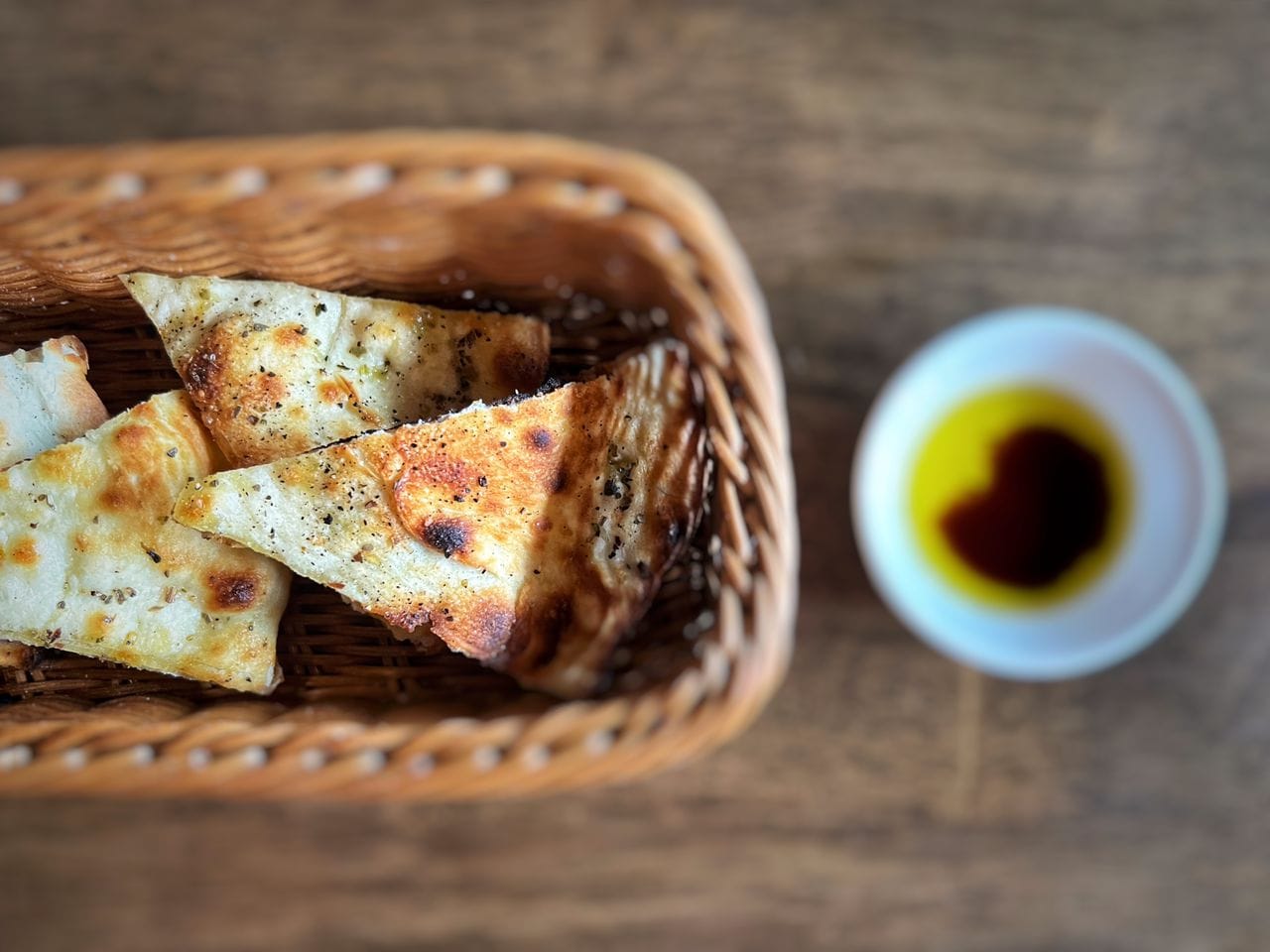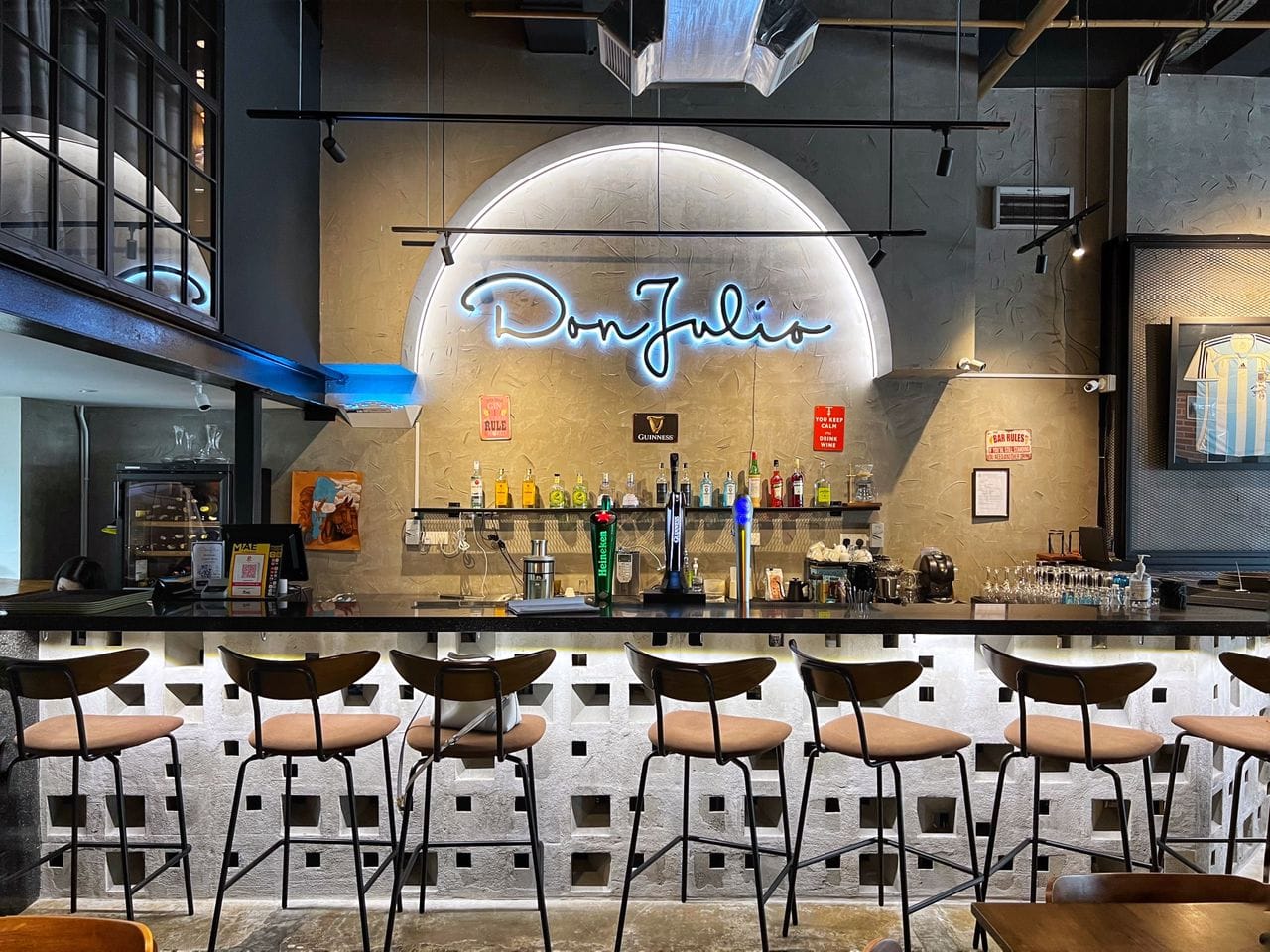 Contact Us
Ask ChAI
Hi, I'm the Chiefeater AI and I'm still learning, so pardon any hiccups along the way 😊 We will not be held responsible for errors or damages resulting from the use of this chatbot. By using this chatbot, you agree to our terms of service and privacy policy.
You can click the buttons below or type your own question. Please check with the outlet to confirm correct information.
---
---
Close Chat [X]

WhatsApp Outlet

Click to Call Outlet