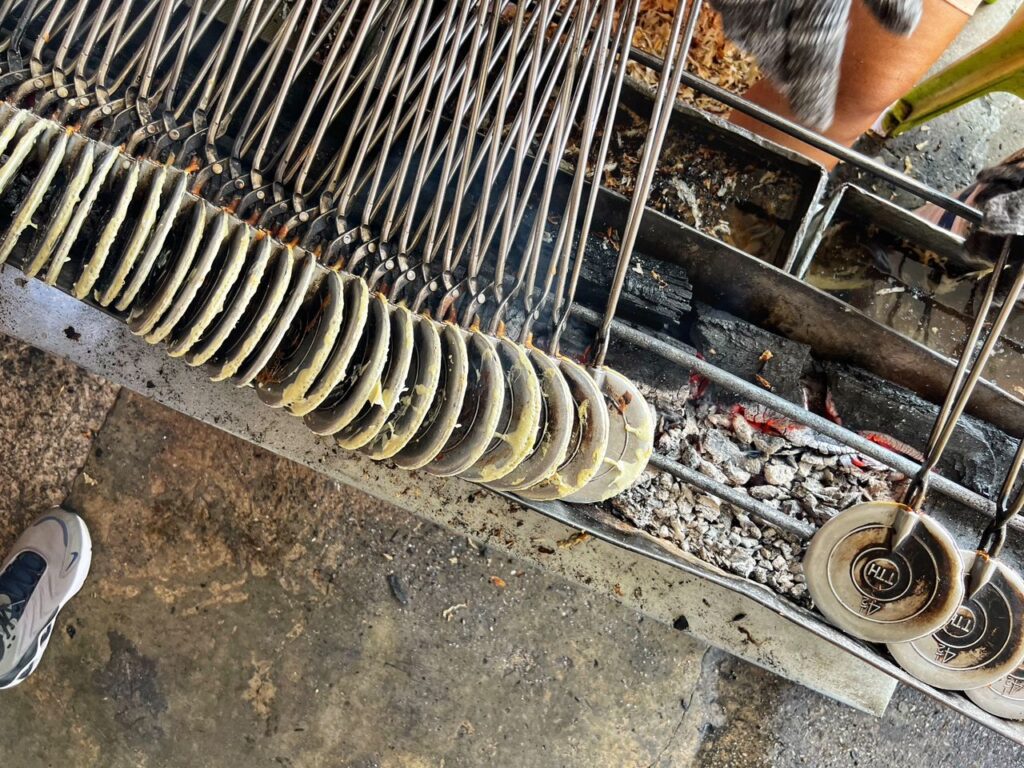 Eng Seng Kuih Kapit Pork Floss Kuih Kapit
Post by Chiefeater VK
I had learnt about Eng Seng Kuih Kapit (also known as Penang Kuih Kapit) through Chiefeater Aun Chuan who wrote about this earlier this year. As we walked along Gat Presgrave, a sense of curiosity filled the air, unsure if we were on the right path. But as we reached the end of the road, the sight of a shop with several skilled artisans sitting by a charcoal stove, handcrafting Kuih Kapit, was a delightful reward for our perseverance.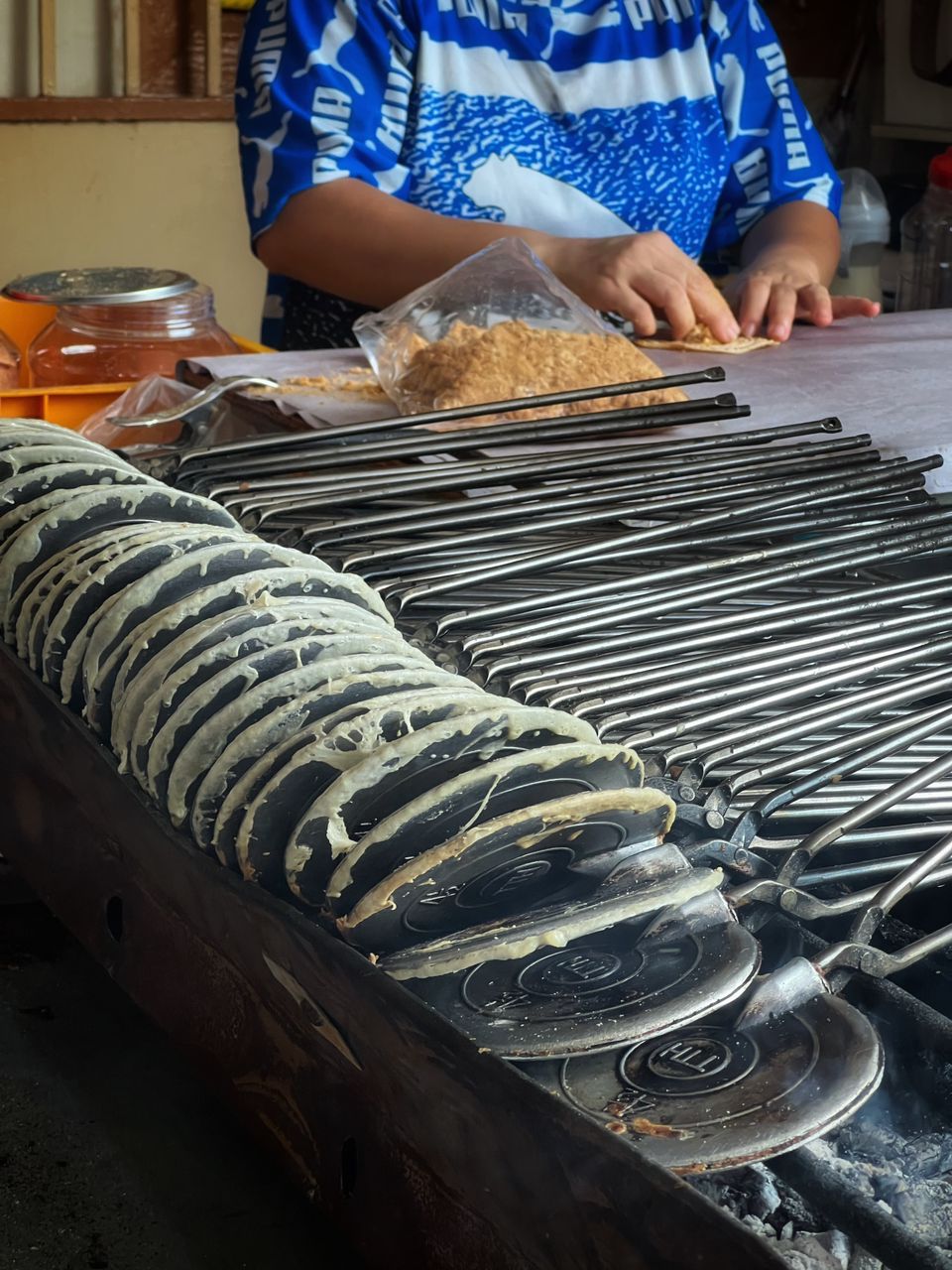 Mr & Mrs Quah, who owns Eng Seng Kuih Kapit stands as a testament to tradition and artisanal craftsmanship. Their commitment to preserving the traditional method of making Kuih Kapit by hand is truly commendable. Every step of the process is a labor of love, where the artisans meticulously prepare each delicate piece with care and precision.
The Original Kuih Kapit (RM35 per tin), a timeless classic, encapsulates the essence of tradition with its crispy texture and nostalgic aroma that takes us back to simpler times.
Among their offerings, the Pork Floss Kuih Kapit (RM47 per tin) stands out as a tantalizing treat. Generously filled with savory pork floss, it provides a delightful contrast to the sweet and crispy Kuih Kapit. Each bite offers a harmonious blend of flavors, elevating this sweet snack to a whole new level of enjoyment. I warn you, it's hard to stop at one or even two pieces once you get started.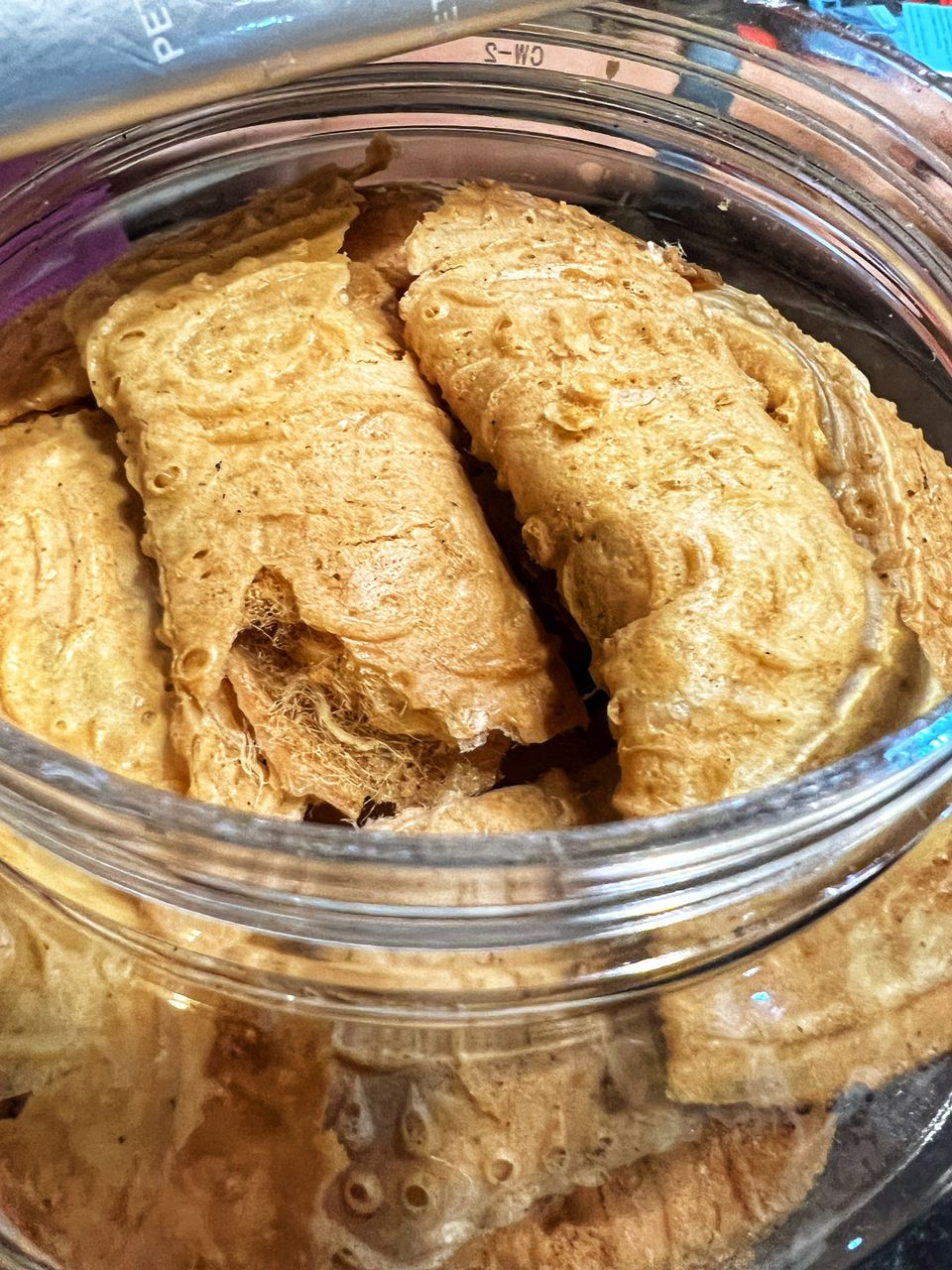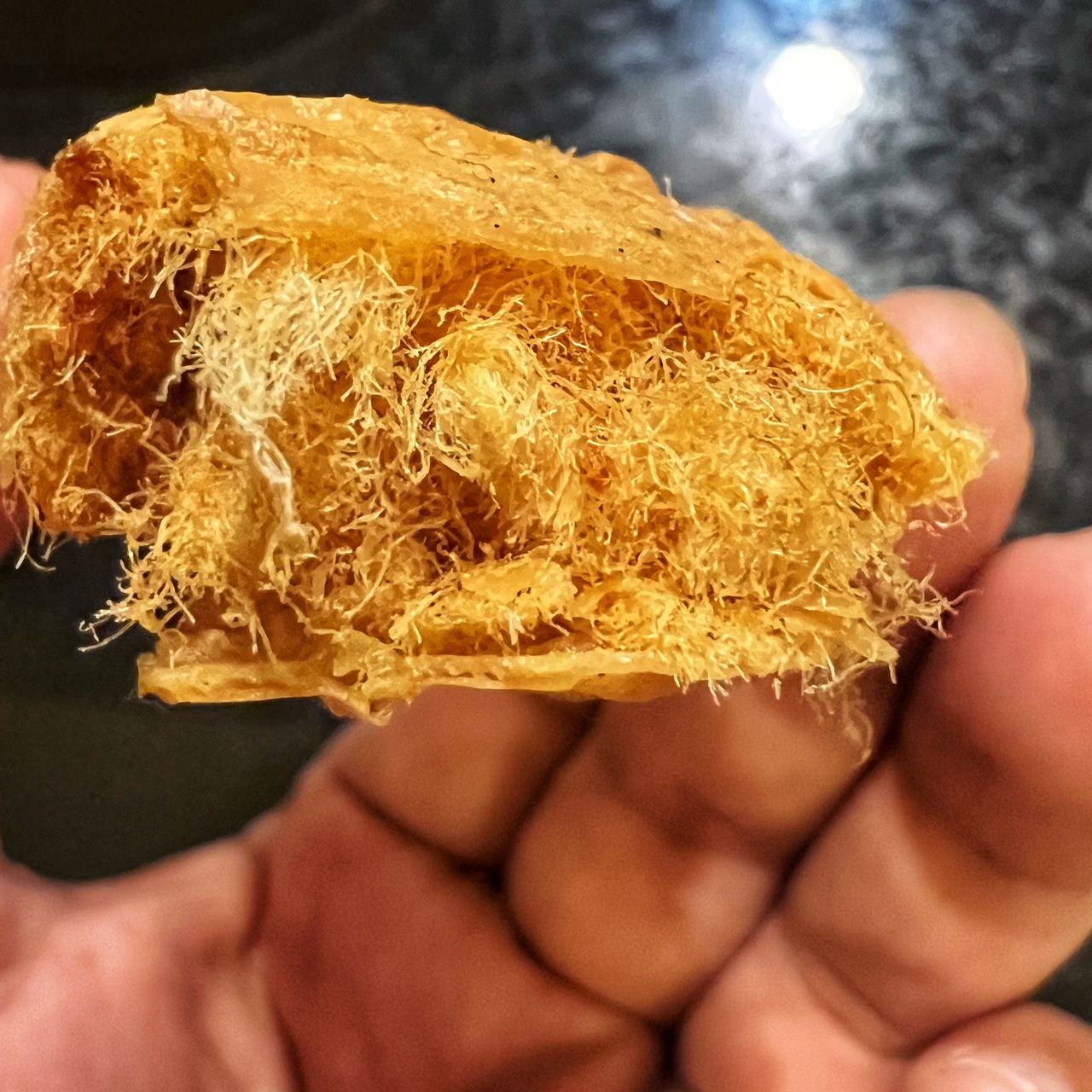 The prices are a not cheap but it's a small price to pay for the extraordinary taste and the opportunity to savor a piece of living history. Prepare to be transported back in time as you savour the flavors and appreciate the artistry of handcrafted Kuih Kapit at Eng Seng Kuih Kapit.
Pricing
Original
1 can - RM35
Pork Floss
1 can - RM47
Business Hours
Monday to Saturday
09:00 am - 06:00 pm
Closed on Sunday
Contact Us
Ask ChAI
Hi, I'm the Chiefeater AI and I'm still learning, so pardon any hiccups along the way 😊 We will not be held responsible for errors or damages resulting from the use of this chatbot. By using this chatbot, you agree to our terms of service and privacy policy.
You can click the buttons below or type your own question. Please check with the outlet to confirm correct information.
---
---
Close Chat [X]

WhatsApp Outlet

Click to Call Outlet
There are no reviews yet.