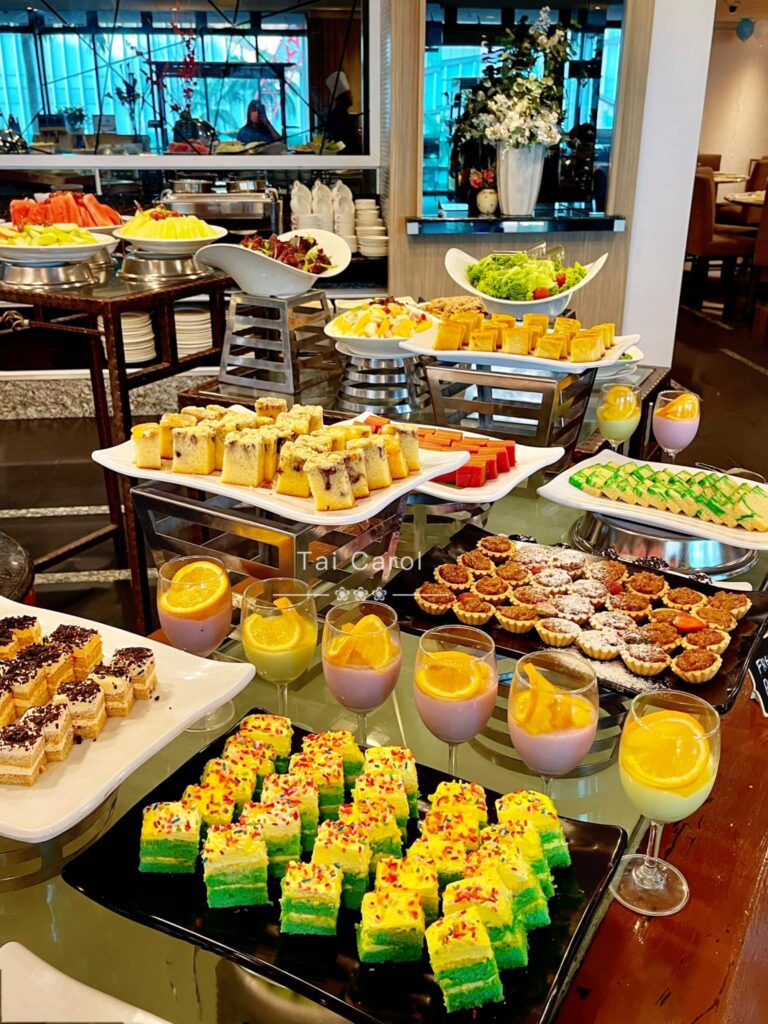 GBW Hotel Johor Bahru Buffet is the Best Deal
Post by Chiefeater Tai Carol
!RM43 nett 就能品尝到Buffet晚餐 !
应该是城中酒店最便宜的自助餐价格了
父亲节要到咯 👔 可以带爸爸来吃自助餐
🔥 RM43 nett Dinner Buffet (好划算)
🔥 RM25 nett 儿童 ( 6-12 岁)
🔥 5人同行付费用餐 - 1人免费
~ GBW Hotel Johor Bahru ~
43元可以吃什么 ?
43元 Nett 可以来到市中心
GBW酒店品尝Dinner Buffet
不需要烦恼煮什么吃什么
也不需要饭后洗盘子那么累
带上爸爸妈妈和家人一起过来
舒舒服服的坐在酒店里品尝自助晚餐
这里的食物以(Local菜肴)为主
虽然不是主打海鲜佳肴 🚫 可是
食物种类算是蛮多的 . 就好像本地
美食 . 肉类 . 香辣菜肴 . 辣虾 🦐
炸物 ♨️ Salad区域 🥗 马来糕点 .
面包类 . 粥品 . 中餐 . 西式小蛋糕 .
冰淇淋 / 咖啡 / Tea 等等 ~ 还有
♨️【Live Station】现点现煮摊位
热热新鲜出炉的 - 烤Chicken Wing .
现点现炒 ~ 鲜虾炒饭 . 滑蛋粿条等等
* 偷偷告诉你 - 这里的Nasi Lemak好吃
食物选择虽然不会太多 . 不过想吃的
大致上都有 . 而且还有现点现煮 Station
~ 价格很亲民 . 冷气用餐环境也舒服
~ 咖啡 / 茶 / 甜点 / 雪糕 / 无限品尝
【Malaysia on a Plate】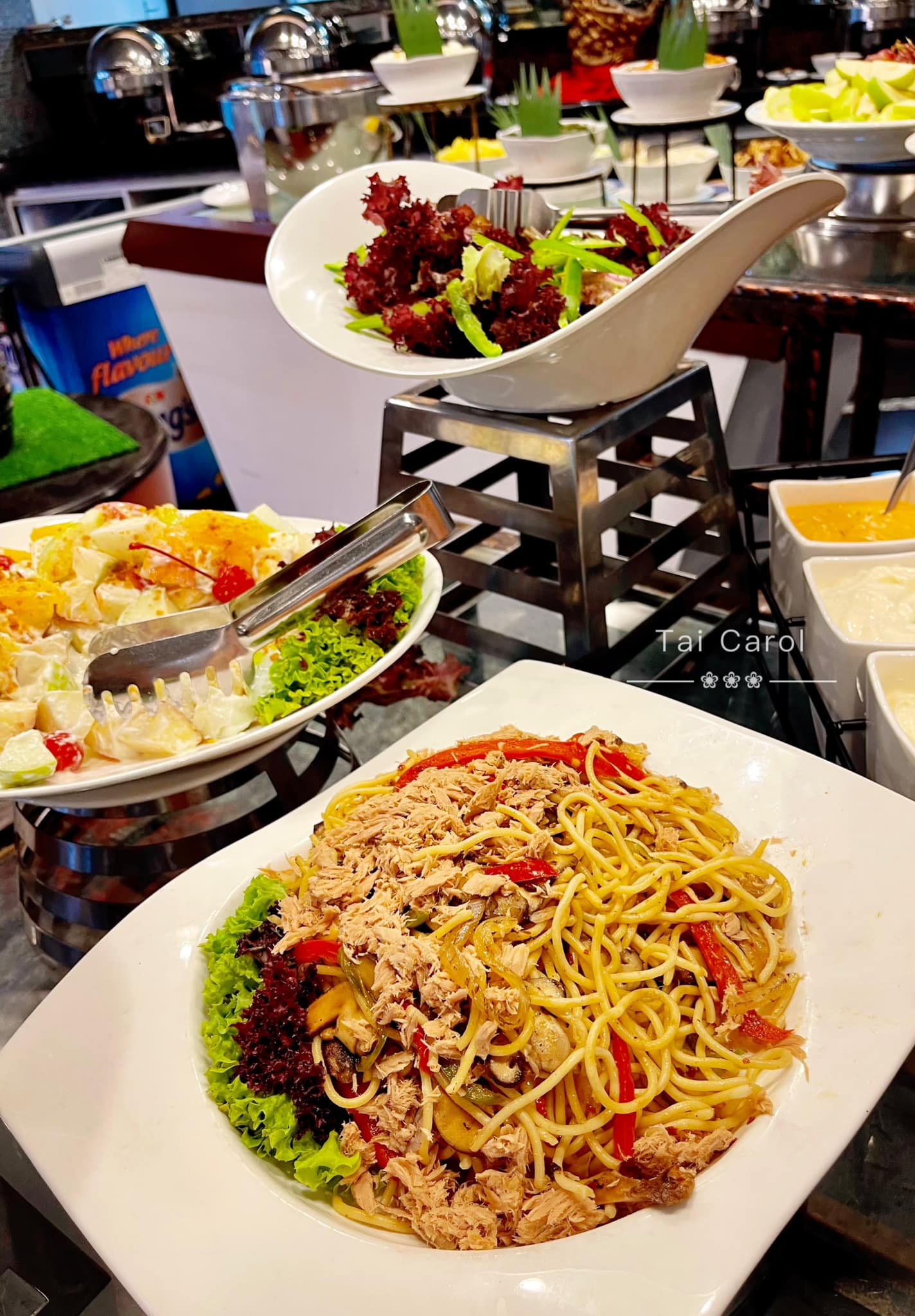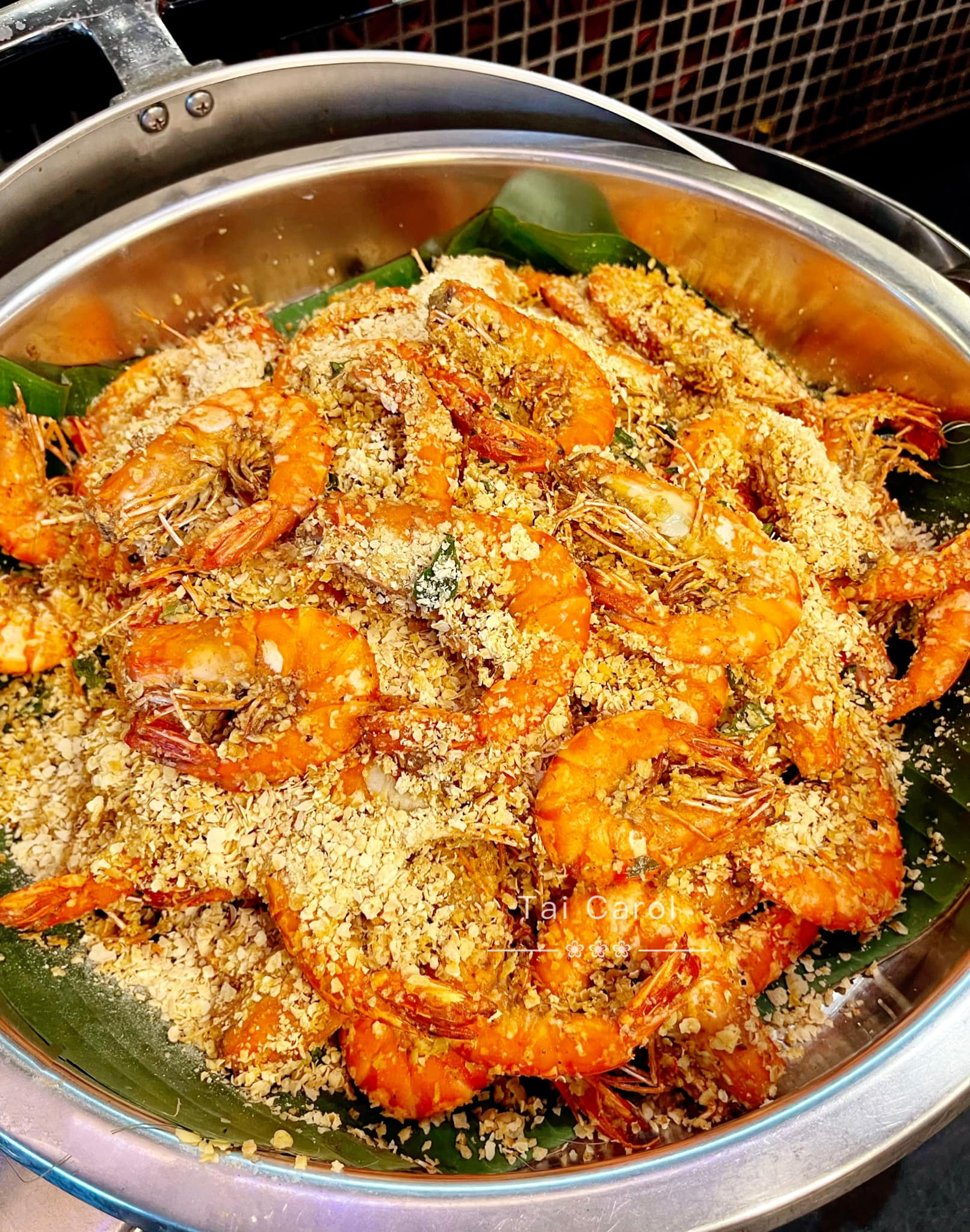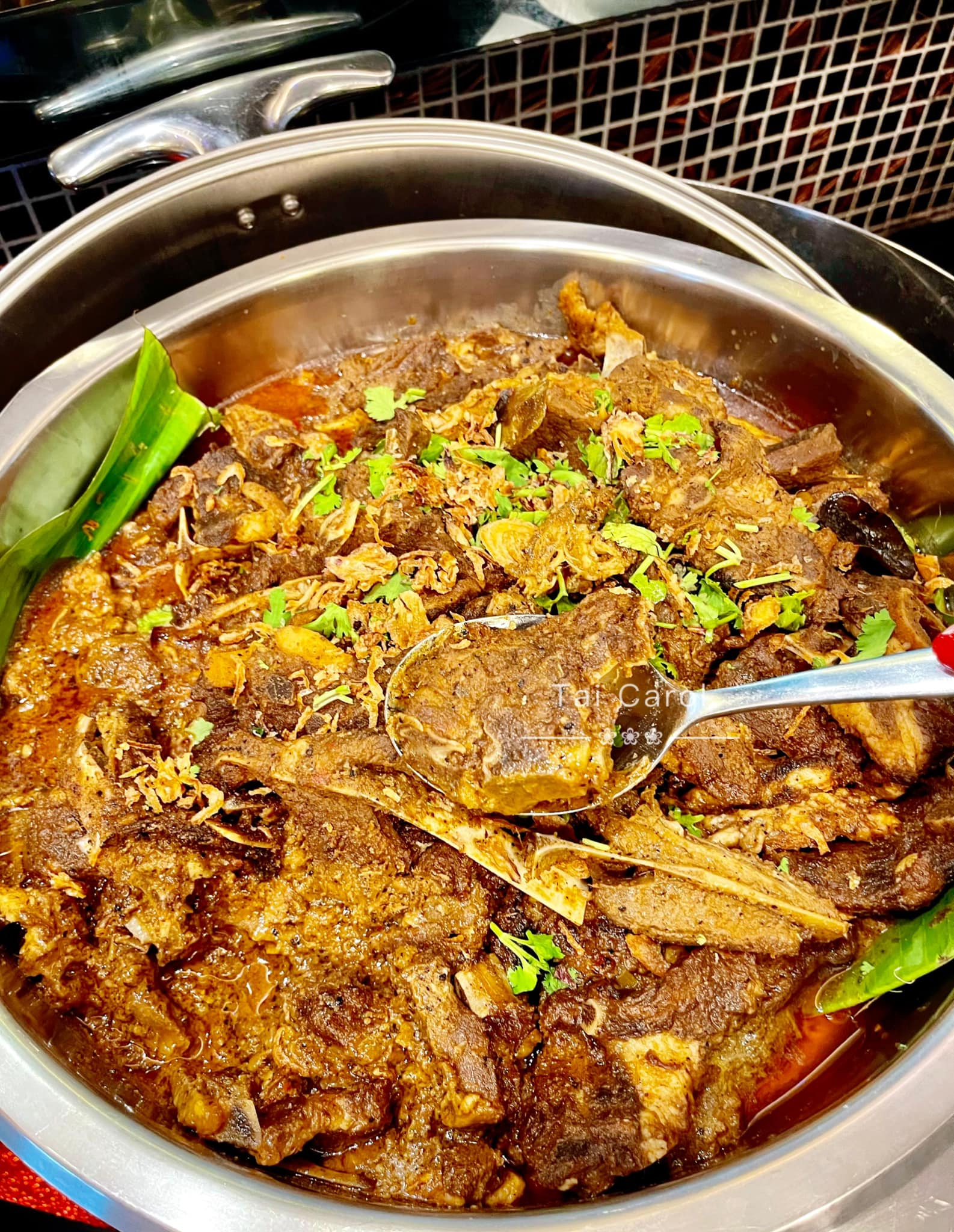 For just RM43 nett, you can savor a buffet at GBW Hotel! This might be the most affordable buffet price in town.
- RM43 nett per adult (such a great deal)
- RM25 nett per child (6 to 12 years old)
- Group of 5 diners - 1 person dines for free
What can you get for RM43? For only RM43 nett, you can enjoy a Buffet at the city-center GBW Hotel. No need to worry about cooking or washing dishes afterward. Bring your parents and family to relax and dine comfortably in the hotel.
The cuisine here mainly focuses on local dishes. While it's not predominantly seafood, they do offer quite a variety. Similar to local delicacies, you can find meat dishes, spicy options, hot prawns , fried items, a salad section, Malaysian desserts, bread, congee, Chinese dishes, Western pastries, and even ice cream, coffee, and tea.
And don't miss the Live Station where they cook on the spot. Enjoy freshly baked items like grilled Chicken Wings, or made-to-order delights such as prawn fried rice, smooth egg kway teow, and more.
Psst, the Nasi Lemak here is especially delicious. Although the food selection might not be overwhelming, most of the essentials are covered. Plus, there's the live cooking station. The price is reasonable, and the air-conditioned dining environment is comfortable.
Coffee, tea, desserts, ice cream, unlimited indulgence in Malaysia on a Plate Buffet at GBW Hotel awaits!
Buffet Hours & Pricing
Daily until 30 Sep 2023
Lunch | 12:00 pm - 02:30 pm
- RM43 nett per adult
- RM25 nett per child (aged 6 to 12 years)
Dinner | 06:30 pm - 09:30 pm
- RM43 nett per adult
- RM25 nett per child (aged 6 to 12 years)
Promotions
Lunch promo: group of 7 diners, 1 person dines for free
Dinner promo: group of 5 diners, 1 person dines for free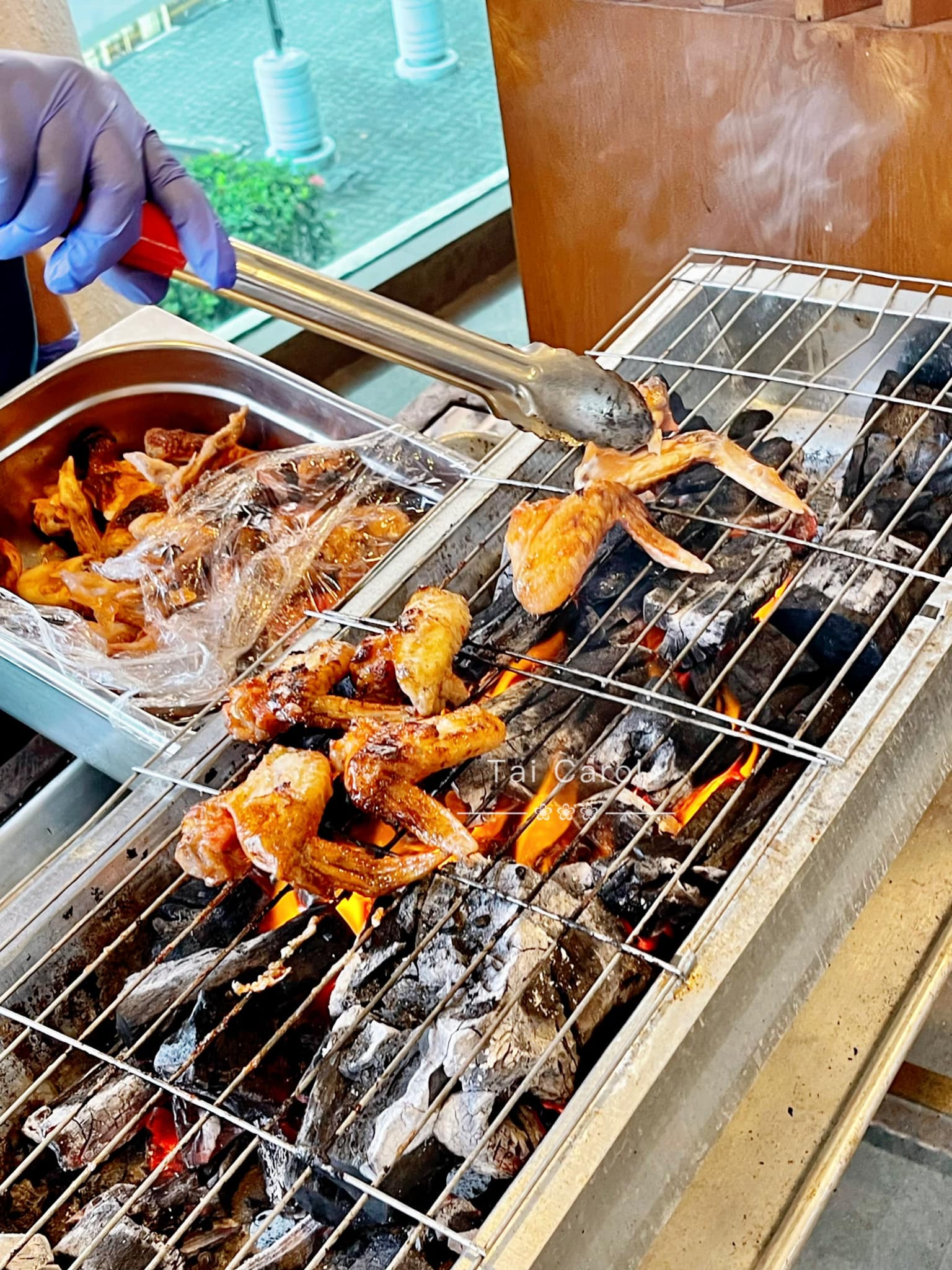 Follow Chiefeater Tai Carol on IG or XHS : Tai Carol
Contact Us
Ask ChAI
Hi, I'm the Chiefeater AI and I'm still learning, so pardon any hiccups along the way 😊 We will not be held responsible for errors or damages resulting from the use of this chatbot. By using this chatbot, you agree to our terms of service and privacy policy.
You can click the buttons below or type your own question. Please check with the outlet to confirm correct information.
---
---
Close Chat [X]

WhatsApp Outlet

Click to Call Outlet
There are no reviews yet.