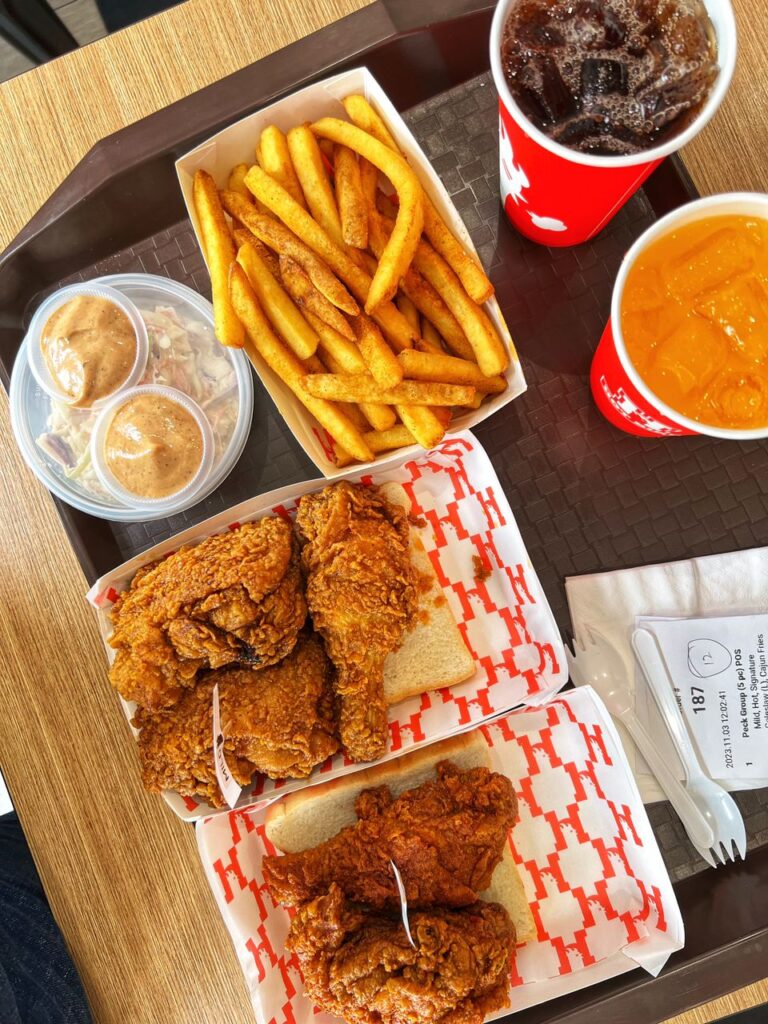 Hot Bird Fried Chicken
Post by Chiefeater VK
When the craving for fried chicken hits, there's no room for compromise. So, when Chiefeater Jon Besar suggested we try Hot Bird in Damansara Uptown, I knew we were in for a treat. He rates it among his top 3 fried chicken places in the Klang Valley, and he is seldom wrong when it comes to fried chicken. Arriving a tad early before their opening time, the friendly staff kindly allowed us to sit inside, building our anticipation for the flavourful feast that awaited us.
Opting for the Peck Group Set (RM53.95), we received a generous portion: 5 pieces of succulent chicken accompanied by sides of crispy fries and classic coleslaw. The beauty of this set is the ability to mix flavours, so we decided to go for 3 pieces in mild and 2 pieces in hot. Our taste buds were in for a rollercoaster of flavours, and we couldn't wait to dive in. Their heat levels are as follows - No Heat, Mild, Hot, Super Hot, Burn Baby Burn, Reaper.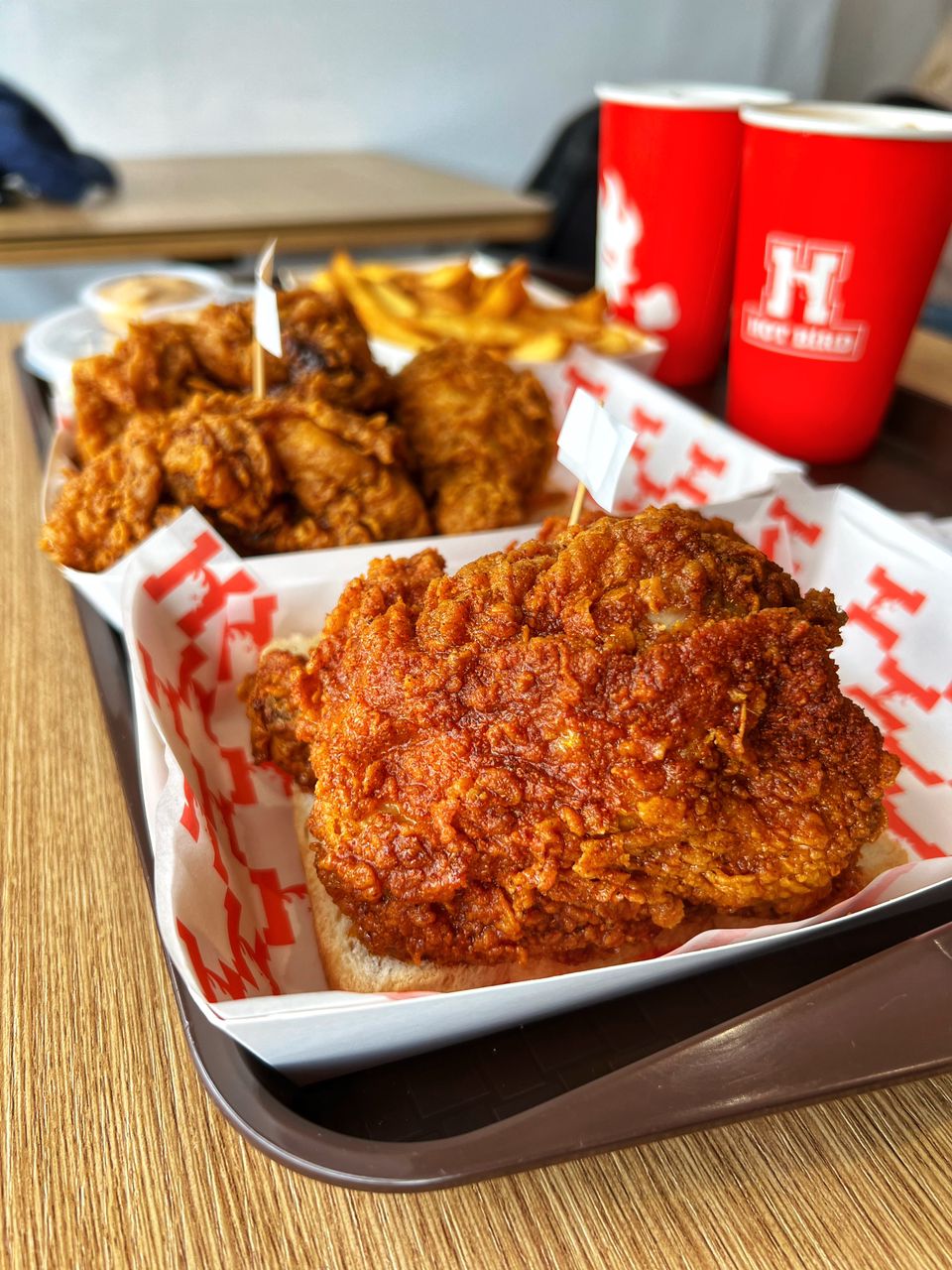 The chicken at Hot Birds is an absolute delight. Even the "mild" option carries a hint of spice that elevates the experience. However, my personal preference leaned toward the mild flavour. It allowed us to savour the full essence of the chicken, which, mind you, was cooked to perfection. The texture was impeccable—tender and juicy, with layers so delicate they seemed to peel off effortlessly. Each bite felt like undressing a chicken, revealing layers of mouthwatering goodness.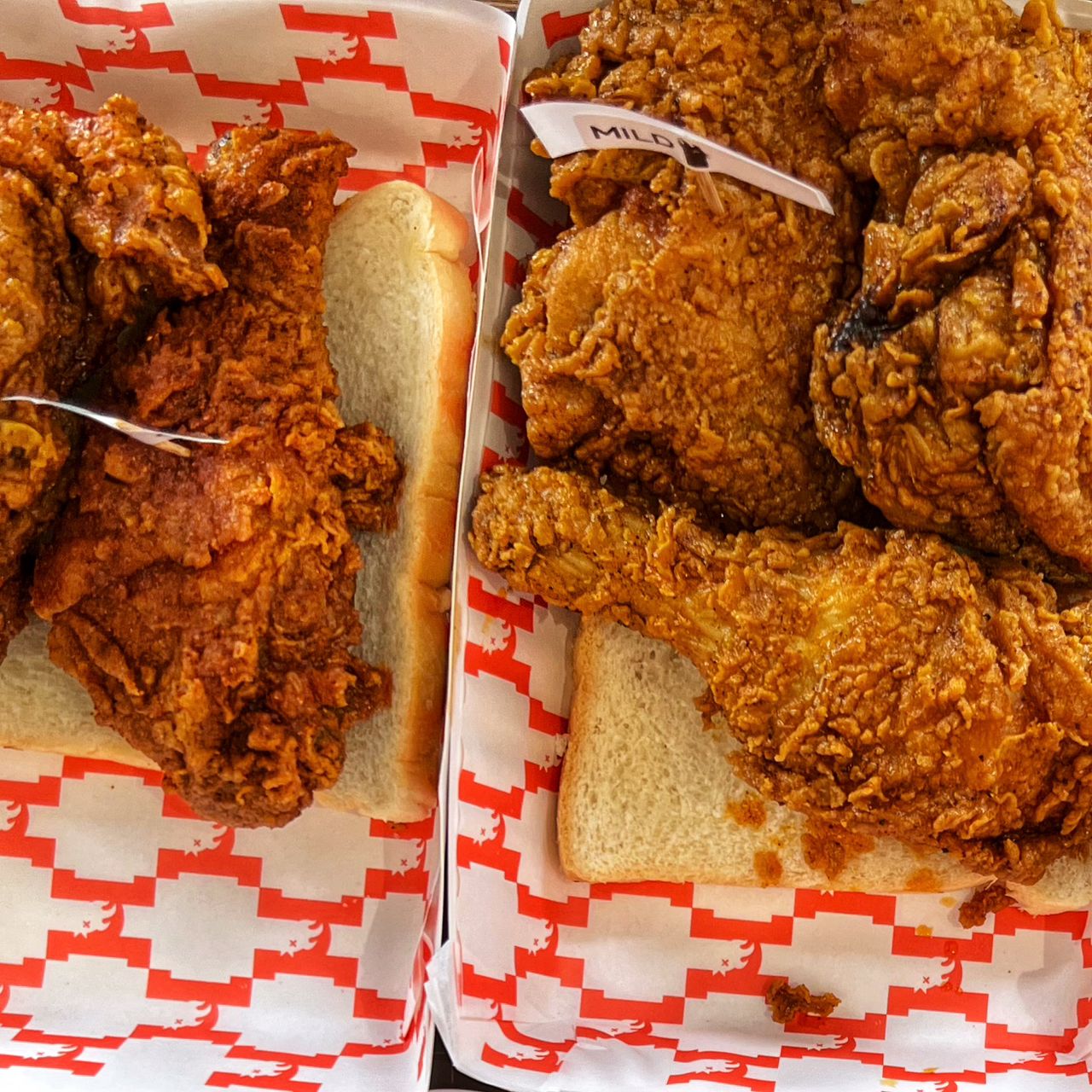 Hot Birds in Damansara Uptown isn't just a place for fried chicken; it's an experience. The Peck Group Set was a delightful journey through flavours and textures. The seating arrangement there is so close that you can't help but make friends with the people seated beside you. That's what we did. It became a communal experience of enjoying chicken with an old friend and new friends.
Sometimes you want to go, where everybody loves fried chicken. That's Hot Bird.
Business Hours
Opens Daily
12:00 pm to 09:30 pm
Contact Us
Ask ChAI
Hi, I'm the Chiefeater AI and I'm still learning, so pardon any hiccups along the way 😊 We will not be held responsible for errors or damages resulting from the use of this chatbot. By using this chatbot, you agree to our terms of service and privacy policy.
You can click the buttons below or type your own question. Please check with the outlet to confirm correct information.
---
---
Close Chat [X]

WhatsApp Outlet

Click to Call Outlet