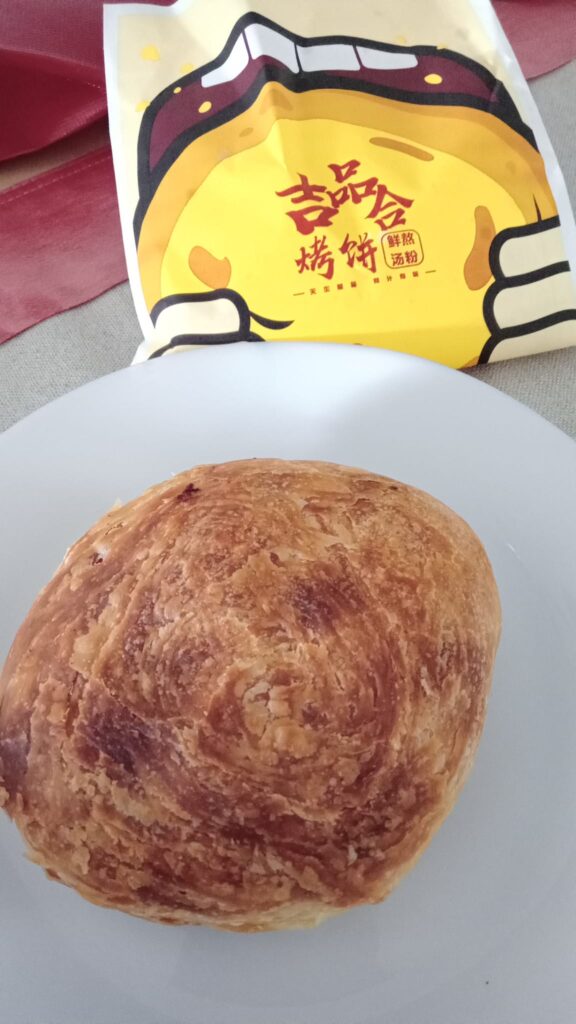 Jipinhe Scones Malaysia KLIA2 are different
Post by Chiefeater Joan Lim-Choong
Chinese "scones" from Jipinhe Scones Malaysia KLIA2 are totally different and nothing like the typical buttery western scones u eat with jam and fresh cream. How different u may ask...? This different -- and so much more yummy with variety of hearty fillings, crispy, succulicious and satisfying! I love the cummin lamb and savoury chicken shrimp. Black pepper beef must be good cos out of stock so early. My mom loves the spicy octopus and the next one I must try is the New Orleans chicken. U can thank me later once you have tried it.
Business Hours
Opens Daily
10:00 am to 11:30 pm
Contact Us
Ask ChAI
Hi, I'm the Chiefeater AI and I'm still learning, so pardon any hiccups along the way 😊 We will not be held responsible for errors or damages resulting from the use of this chatbot. By using this chatbot, you agree to our terms of service and privacy policy.
You can click the buttons below or type your own question. Please check with the outlet to confirm correct information.
---
---
Close Chat [X]

WhatsApp Outlet

Click to Call Outlet
There are no reviews yet.