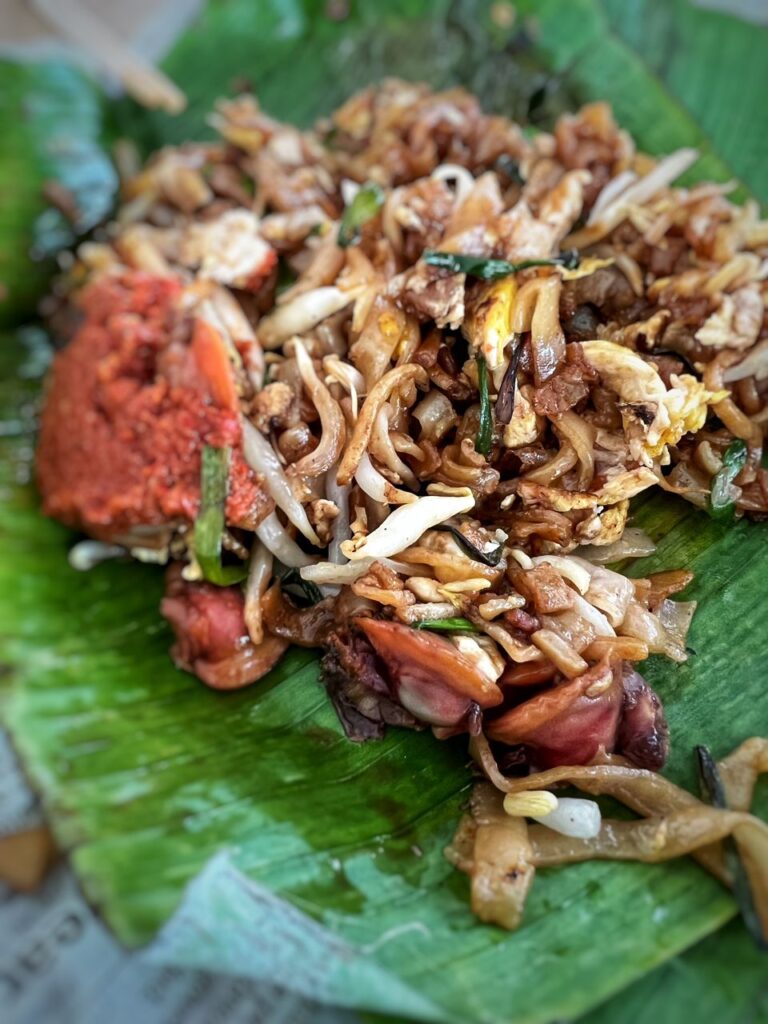 Kampar Market Char Kuey Teow
Post by Chiefeater VK
Our dining adventure in Kampar concluded with this Char Kuey Teow at the Kampar Market Streetfood Stalls. Chiefeater GIJoe waxed lyrical about their Char Kuey Teow (CKT) and said that he MUST have this when in Kampar. His praise was so convincing that we decided to embark on the rather Hobbit-like endeavour of having a second lunch right after our first.
What set the Char Kuey Teow apart was the chili, which was served on the side rather than being fried into the dish. One could argue that this unique presentation allowed for a more personalized experience. You could control the level of spiciness by mixing the chili according to your preference. The seasoning for the Char Kuey Teow leaned towards the lighter side. To unlock its full flavour potential, you had to mix in the chili provided.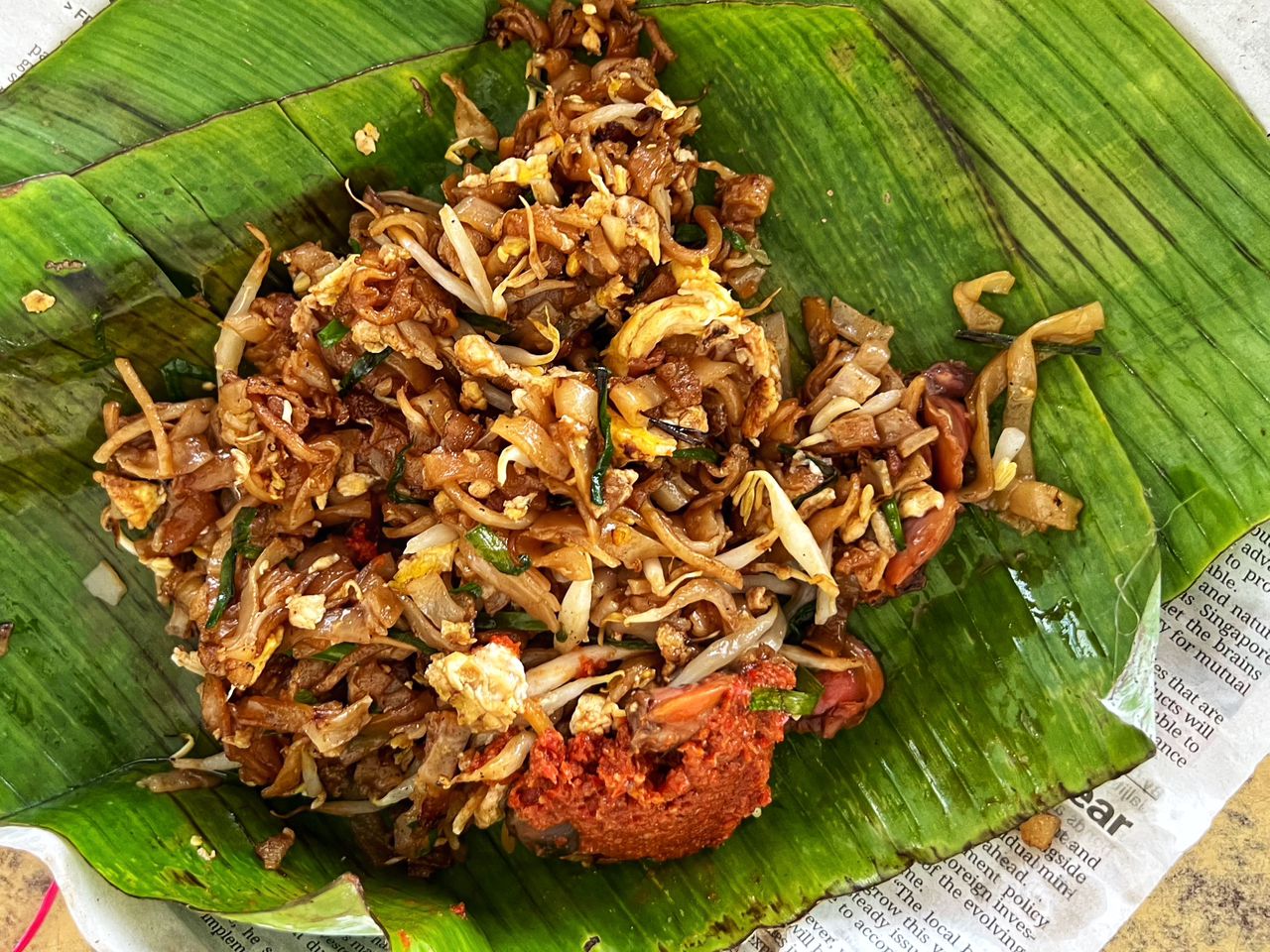 The other thing that was interesting was the packaging, a pyramid like pack. I don't recall seeing this type of packaging anywhere in KL or PJ nowadays.

The CKT was skillfully prepared by an elder gentleman who utilized an almost flat pan while seated. Despite the seemingly unwieldy frying complement, the dish had an impressive wok hei. I had not expected that at all. Our friend, Alice, nicknamed this stall George Char Kuey Teow. A clever play of Cantonese to identify the stall's cooking style.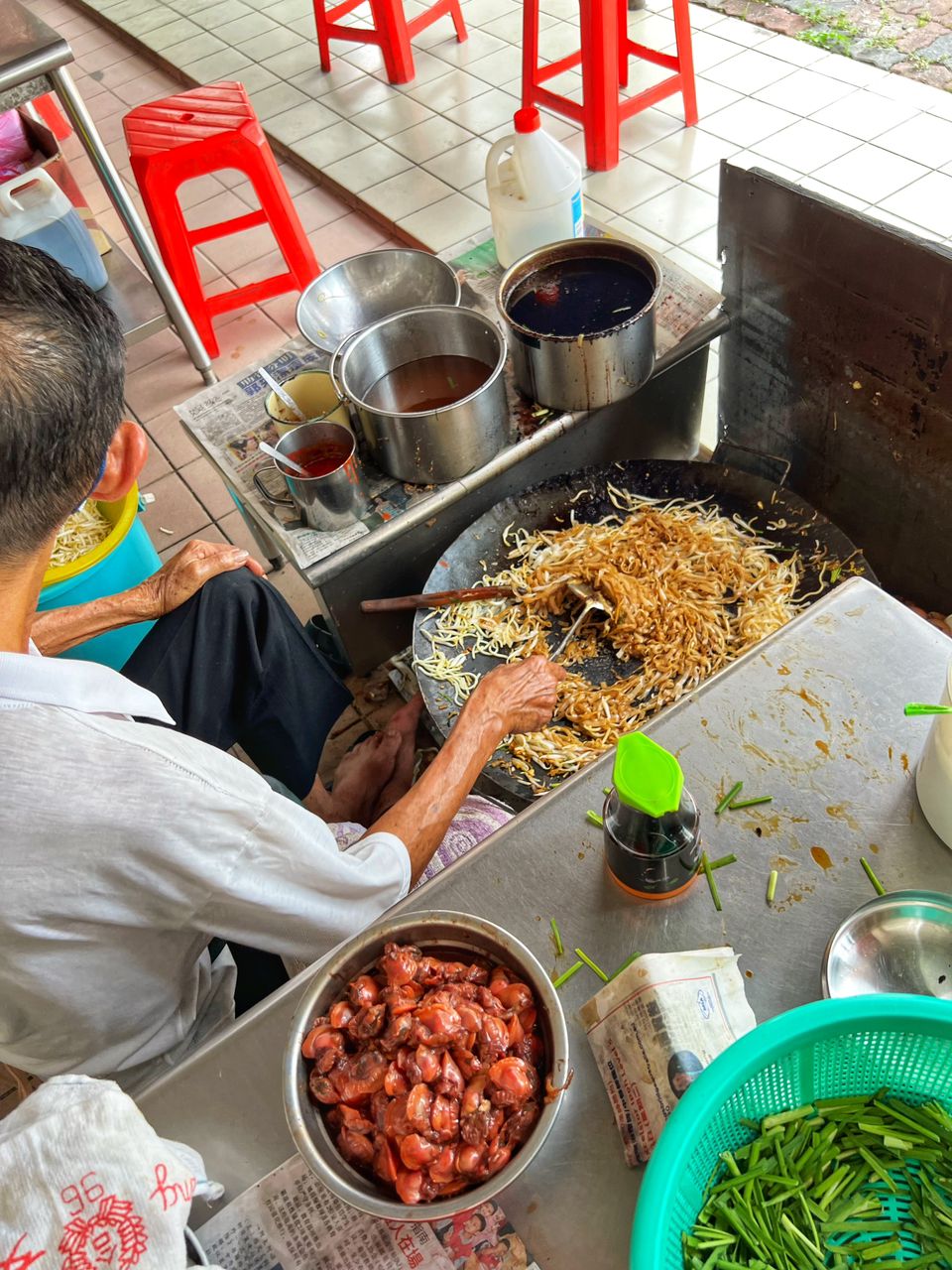 Do note that this stall at Kampar Market Food Court operates from 9 am to 2 pm. Thanks to Chiefeater GIJoe's passionate recommendation, we discovered a gem of a Char Kuey Teow that's steeped in tradition.
Business Hours
Opens Daily
09:00 am to 02:00 pm
Contact Us
Ask ChAI
Hi, I'm the Chiefeater AI and I'm still learning, so pardon any hiccups along the way 😊 We will not be held responsible for errors or damages resulting from the use of this chatbot. By using this chatbot, you agree to our terms of service and privacy policy.
You can click the buttons below or type your own question. Please check with the outlet to confirm correct information.
---
---
Close Chat [X]