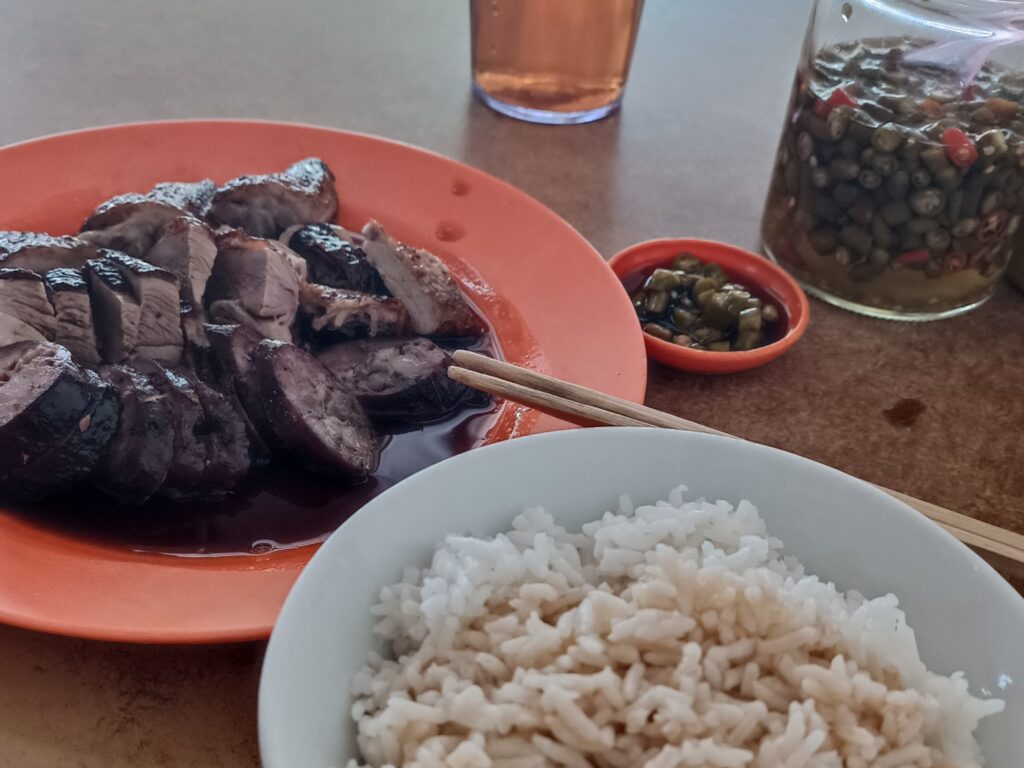 Kedai Makan Hwa Aik Roast Duck
Post by Chiefeater CCM
One of the "Well Known" eats at Sungai Bakap, a small town, in Main Land Penang (South), is Roast Duck, Chai Kuih and Laksa. This fine day as I was in the area during lunch undecided to go for the Roast Duck at Kedai Makan Hwa Aik, on of the 2 well known establishments.
Roast Duck here is serve doused in its own juice, with pickle chilli padi, and also chilli sauce if u so wish. You can have porridge or plain rice both again drown in the said sauce. Rice and porridge are  served in a big bowl.
It has been many years since my last meal here. A nostalgic Makan for me, memories brought home by the every presence fly's in the area. Some days there one or two, some they's they can be a nuisance.
Contact Us
Ask ChAI
Hi, I'm the Chiefeater AI and I'm still learning, so pardon any hiccups along the way 😊 We will not be held responsible for errors or damages resulting from the use of this chatbot. By using this chatbot, you agree to our terms of service and privacy policy.
You can click the buttons below or type your own question. Please check with the outlet to confirm correct information.
---
---
Close Chat [X]

WhatsApp Outlet

Click to Call Outlet