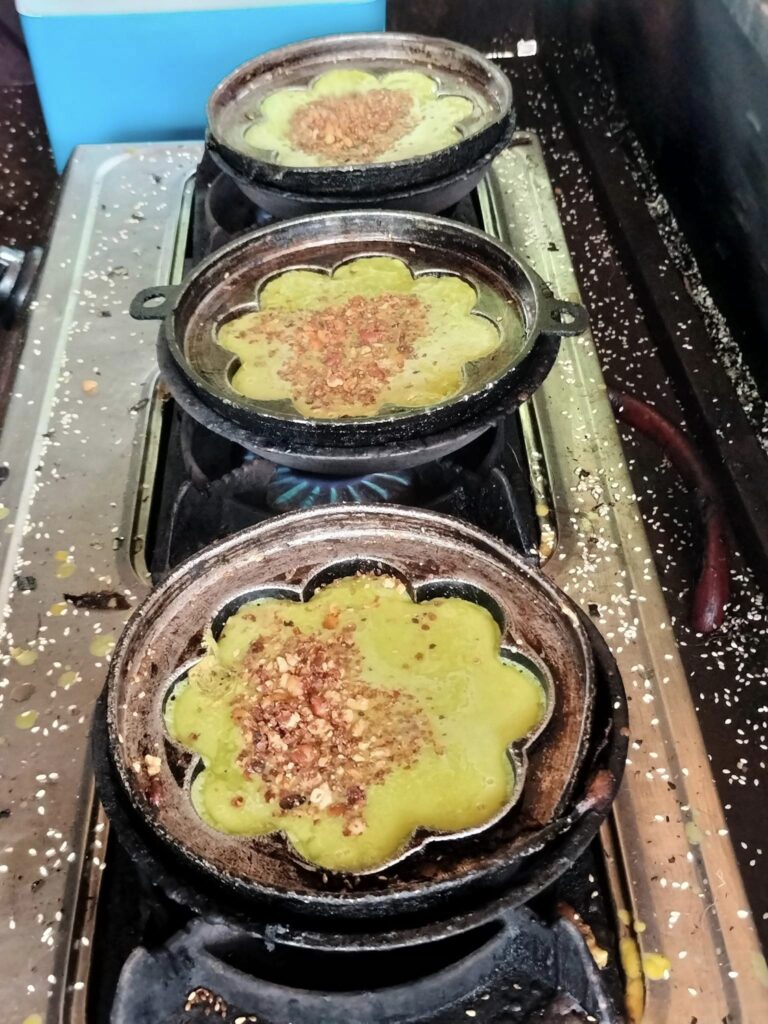 Kuih Bakau Kak Burok is Sedap
Post by Chiefeater Tai Kwee Fatt
Melaka Kuih Bakau panas SEDAP!!! A few minutes from my house, there is a stall that sells delicious Kuih Barok along Jalan Pulau Gadong, outside Taman Gadong Murni. I bought three pieces.
Sesame with pandan, Peanuts with pandan and Beef toppings with pandan.
All at RM6.00/piece. Best when eaten hot.
Menu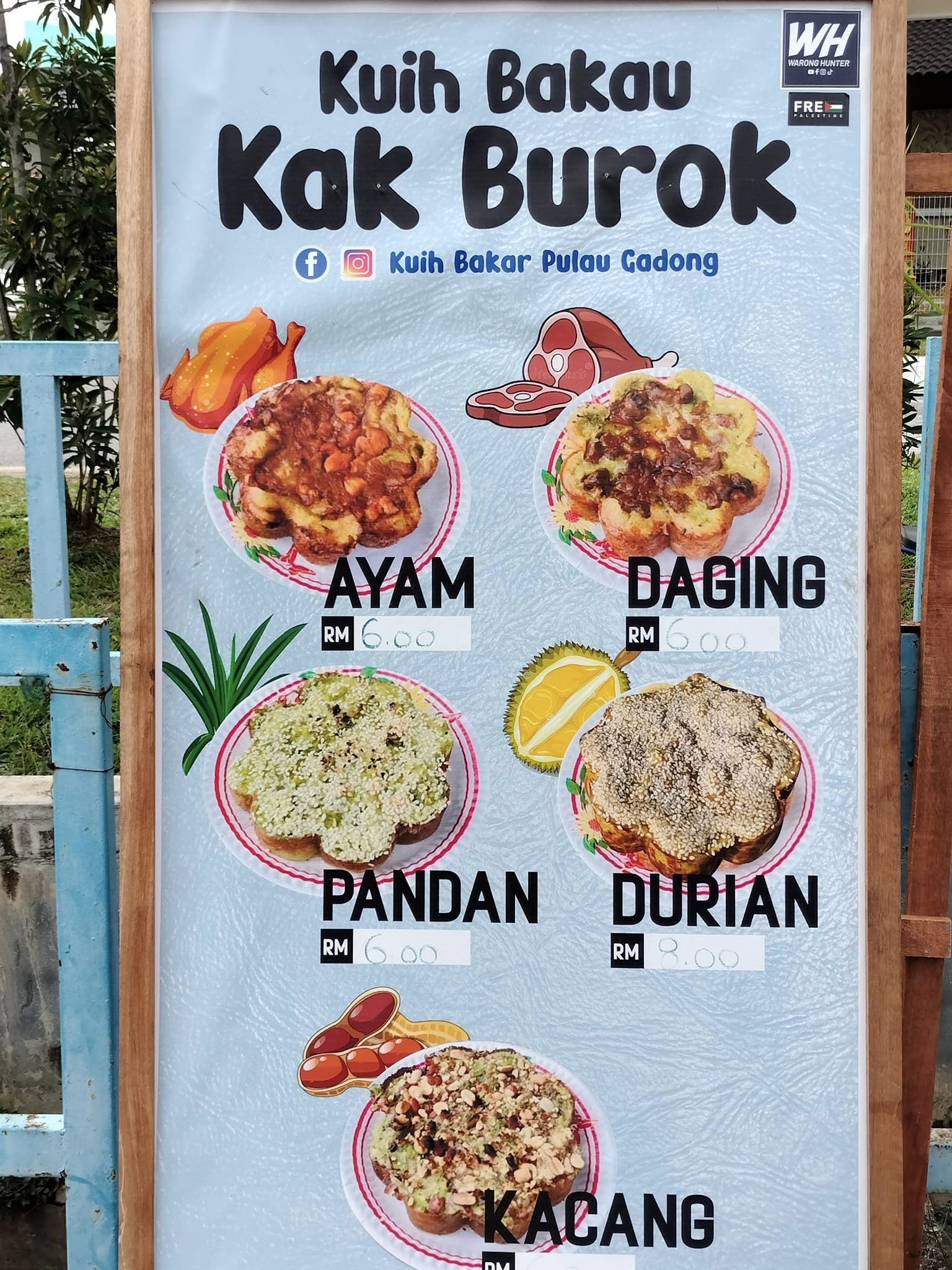 Business Hours
11:30 am to 07:00 pm
Closed on Friday
Contact Us
Ask ChAI
Hi, I'm the Chiefeater AI and I'm still learning, so pardon any hiccups along the way 😊 We will not be held responsible for errors or damages resulting from the use of this chatbot. By using this chatbot, you agree to our terms of service and privacy policy.
You can click the buttons below or type your own question. Please check with the outlet to confirm correct information.
---
---
Close Chat [X]

WhatsApp Outlet

Click to Call Outlet