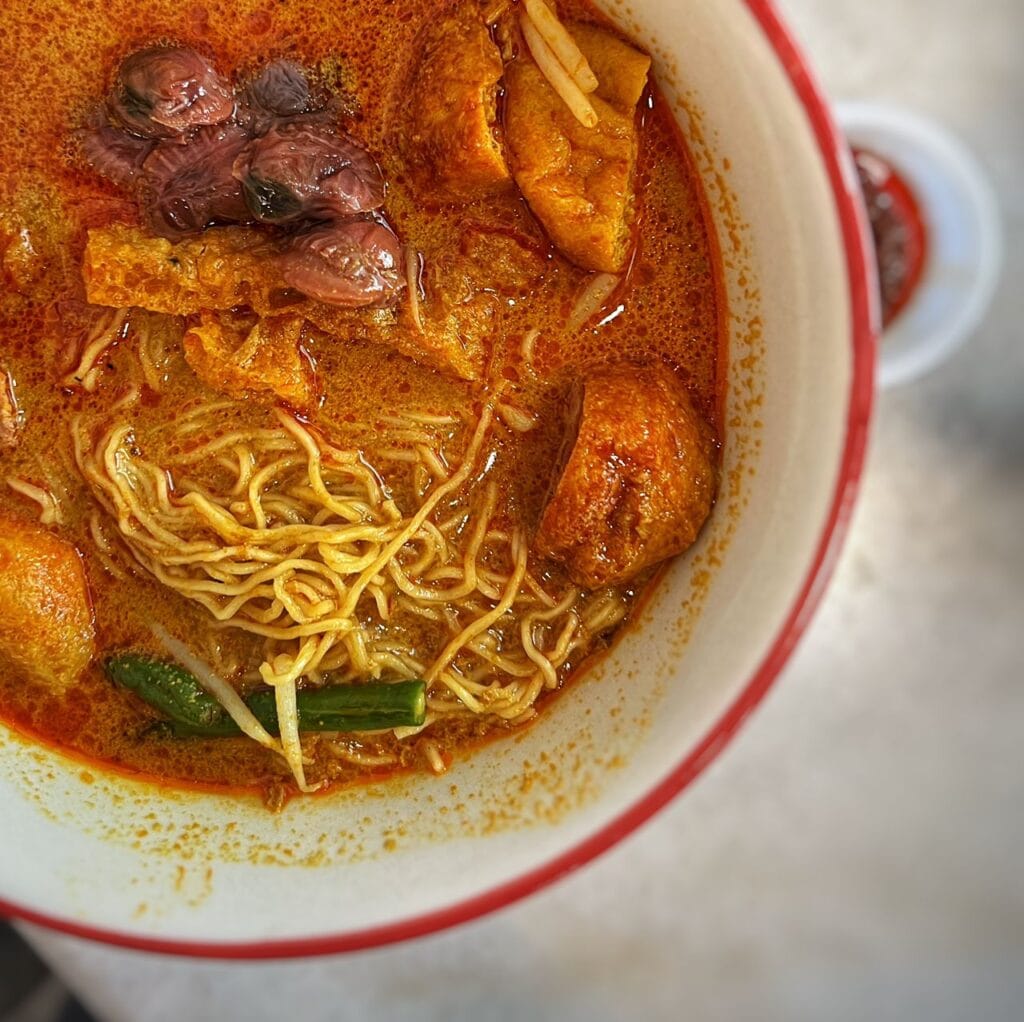 Lan Jie Noodle House
Post by Chiefeater VK
Lan Jie Noodle House (non-halal) was an accidental discovery while we were at Setapak. Originally Lan Jie had started her business in her apartment (some 20 years ago) selling yellow wine noodle. As her business grew, she then moved into a shop and offered more noodle options. Today she has a few other signatures other than the yellow wine noodle.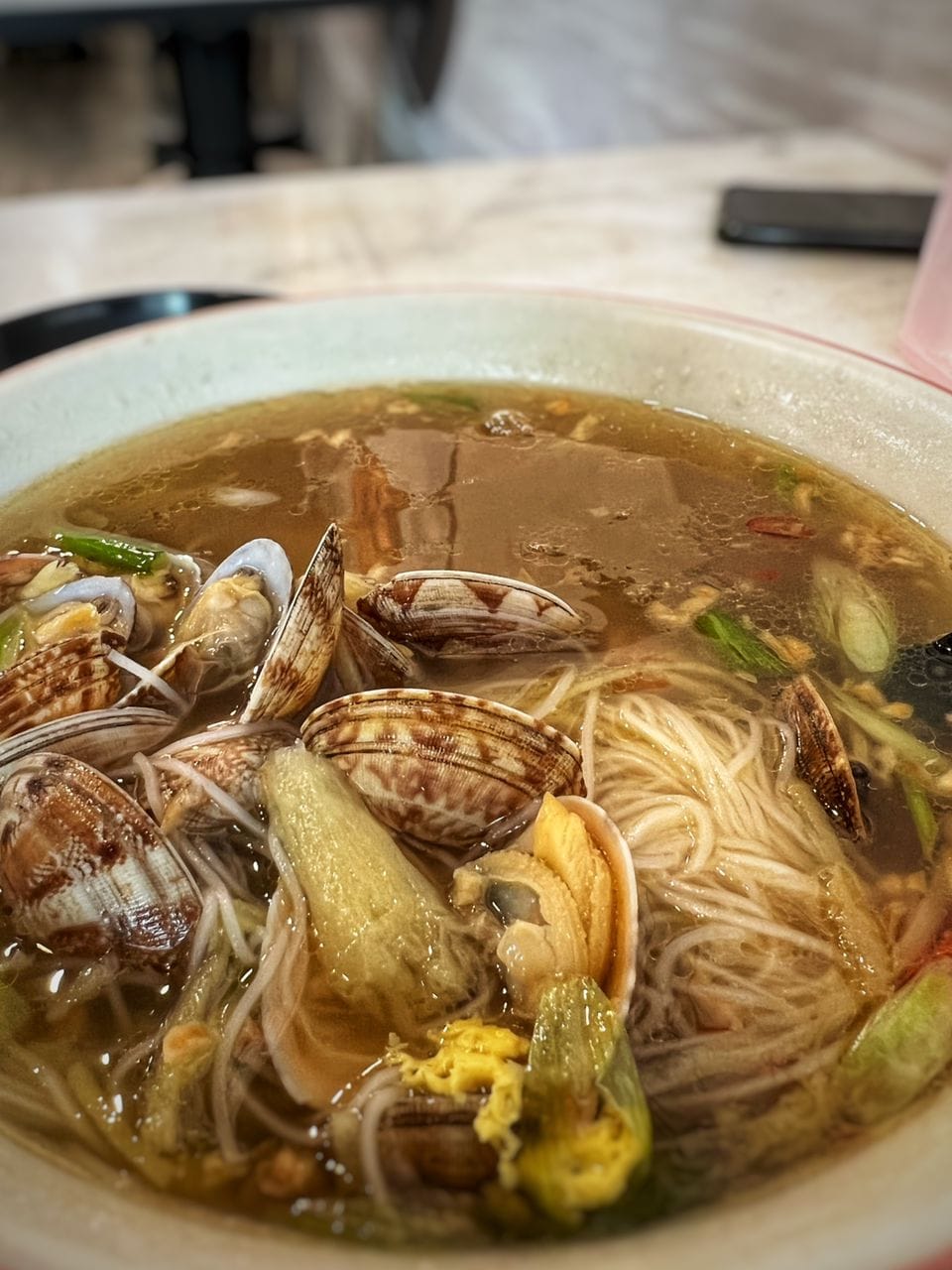 The yellow wine may not be the sweetest yellow wine noodle (RM18.90) that Jen has tried but it certainly packed the most wallop. After the meal, she said she felt tipsy and her face was red for a good measure of time after that. You can see how generous they are with the clams from the picture above.
I had the curry noodles (RM10.90). You have an option of yellow noodles, beehoon, kuey teow, sang mee or bamboo noodles. I had it with bamboo noodles or the type of noodle used in Wantan mee. The noodle was firm and had a nice spring to it. The curry broth however lacked a strong flavour. Nevertheless, it was still a very decent place to stop for a curry noodle.
The clean environment of the outlet (the toilet is really clean) is a real plus. (I have been to a Michelin starred restaurant where I was recommended NOT to use their toilet) If you like noodles but are squeamish about your environment, Lan Jie Noodle House should be a place to go if you are in Setapak. They have a branch at Pudu as well.
Setapak: https://goo.gl/maps/b7nvnkHTVGLwWm2w8
Contact Us
Ask ChAI
Hi, I'm the Chiefeater AI and I'm still learning, so pardon any hiccups along the way 😊 We will not be held responsible for errors or damages resulting from the use of this chatbot. By using this chatbot, you agree to our terms of service and privacy policy.
You can click the buttons below or type your own question. Please check with the outlet to confirm correct information.
---
---
Close Chat [X]

WhatsApp Outlet

Click to Call Outlet