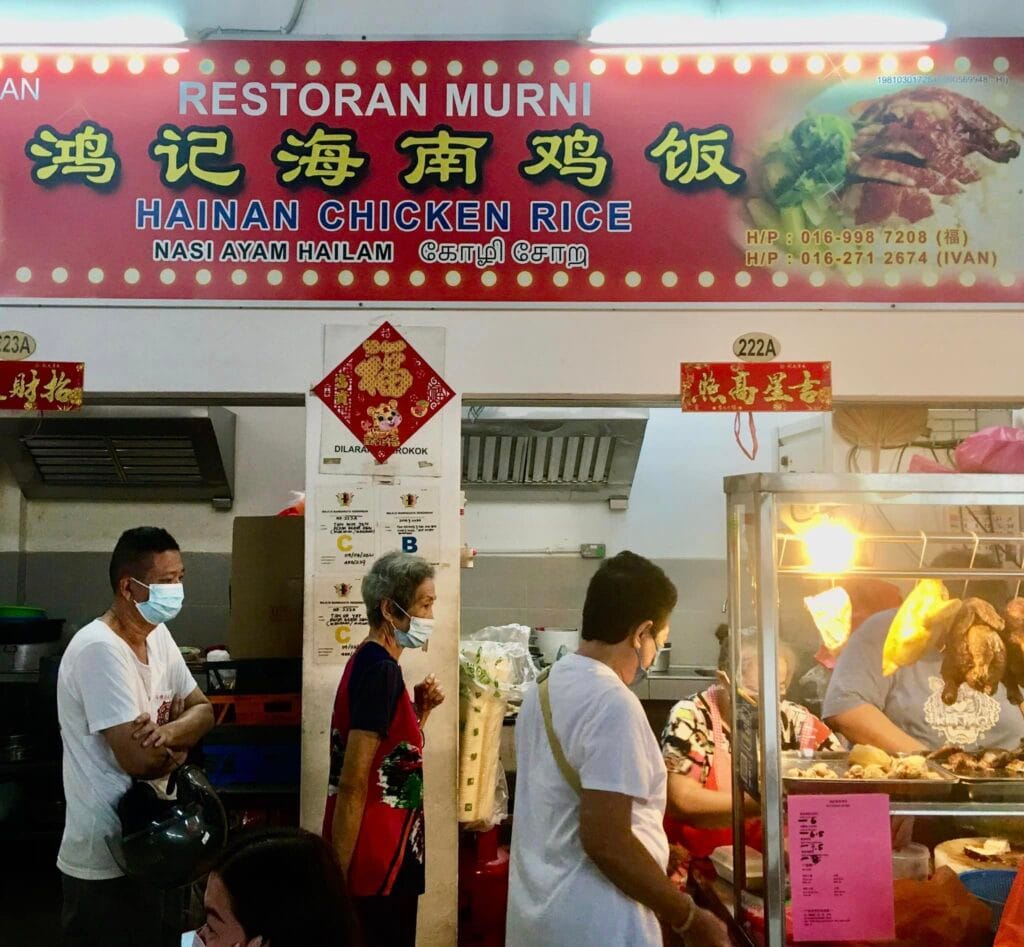 Pasar Besar Seremban Chicken Rice
Post by Chiefeater Henry Lee
I love this Hainanese Chicken rice. I think it's probably one of the best in Malaysia. This store is located at Stall 222A and 223A in the Pasar Besar Seremban. You can't miss it. Just look for this XXL man. The roast chicken is tender n delicious. It comes with 2 types of oil (I suspect one of them is the sesame seed oil), a ginger sauce, ginger chilli n lightly-fragrant-oiled rice.
And the price is very reasonable too. The chicken rice is usually sold out by noon time.
Contact Us
Ask ChAI
Hi, I'm the Chiefeater AI and I'm still learning, so pardon any hiccups along the way 😊 We will not be held responsible for errors or damages resulting from the use of this chatbot. By using this chatbot, you agree to our terms of service and privacy policy.
You can click the buttons below or type your own question. Please check with the outlet to confirm correct information.
---
---
Close Chat [X]