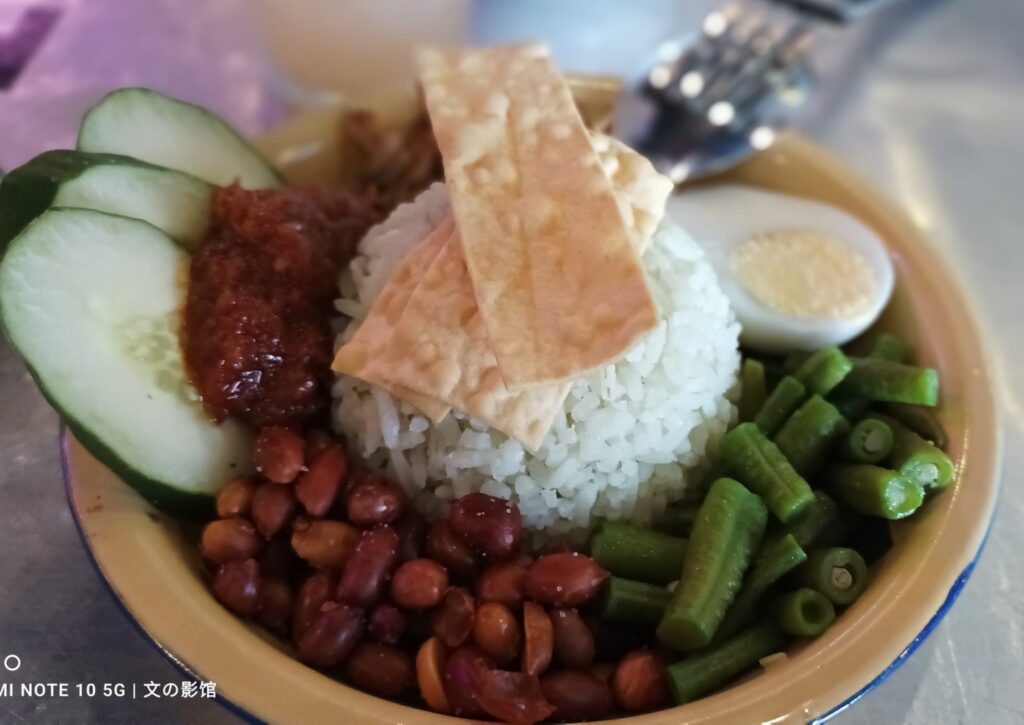 Rasa Rasa Nasi Lemak
Post by Chiefeater Chu Boon
Michelin Star Nasi Lemak. Sambal is nice. Spiciness to the right point.
Fried crunchy peanuts & ikan bilis melimpah.
Hard-boiled egg 1/2 only.
Nutmeg juice + asam boi is a god send on a hot weather like today.
Editor's Note
The michelin star is awarded by Chiefeater Chu Boon
Business Hours
Monday to Tuesday, Thursday to Friday
08:30 am - 03:00 pm
Saturday to Sunday
09:00 am - 03:00 pm
Closed on Wednesday
Contact Us
Ask ChAI
Hi, I'm the Chiefeater AI and I'm still learning, so pardon any hiccups along the way 😊 We will not be held responsible for errors or damages resulting from the use of this chatbot. By using this chatbot, you agree to our terms of service and privacy policy.
You can click the buttons below or type your own question. Please check with the outlet to confirm correct information.
---
---
Close Chat [X]

WhatsApp Outlet

Click to Call Outlet