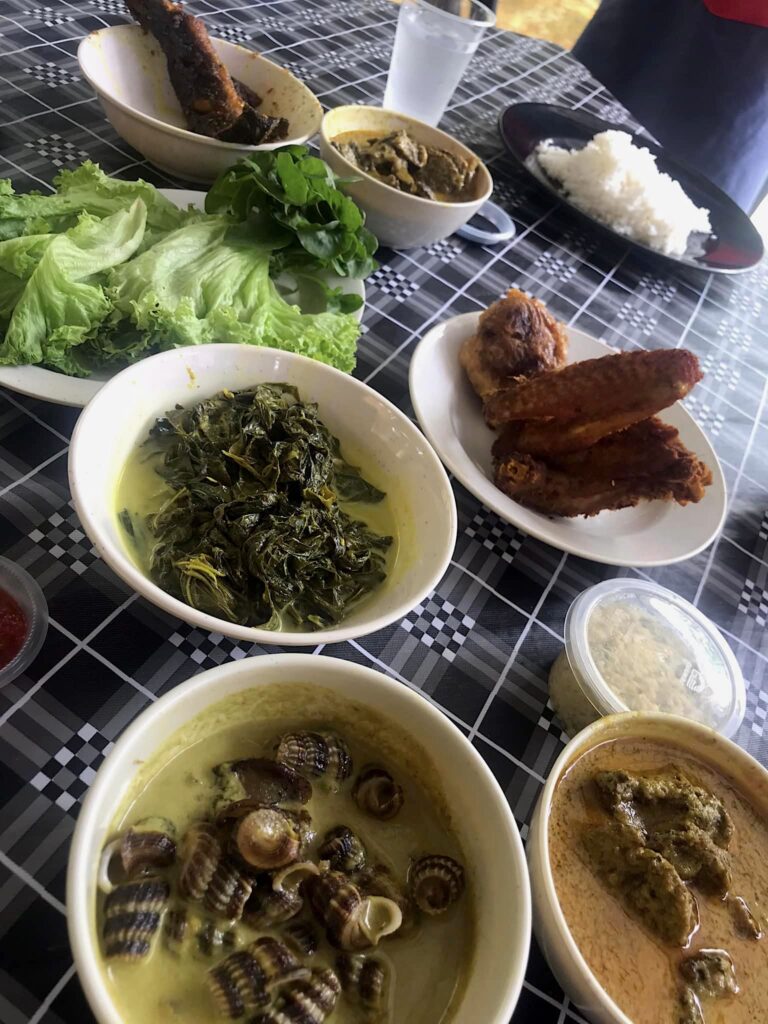 Resipi Grobok Salai Lunch
Post by Chiefeater David Ng
Decided to take a drive yesterday to Pedas Negeri Sembilan for the famous daging Grobok Salai for late lunch. Their star dish is the daging salai masak lemak (smoke beef) which we ordered two servings. Come in small bowls but topped with good quantity of nicely done tender smoke beef cooked in cili and coconut santan which everyone of us enjoyed.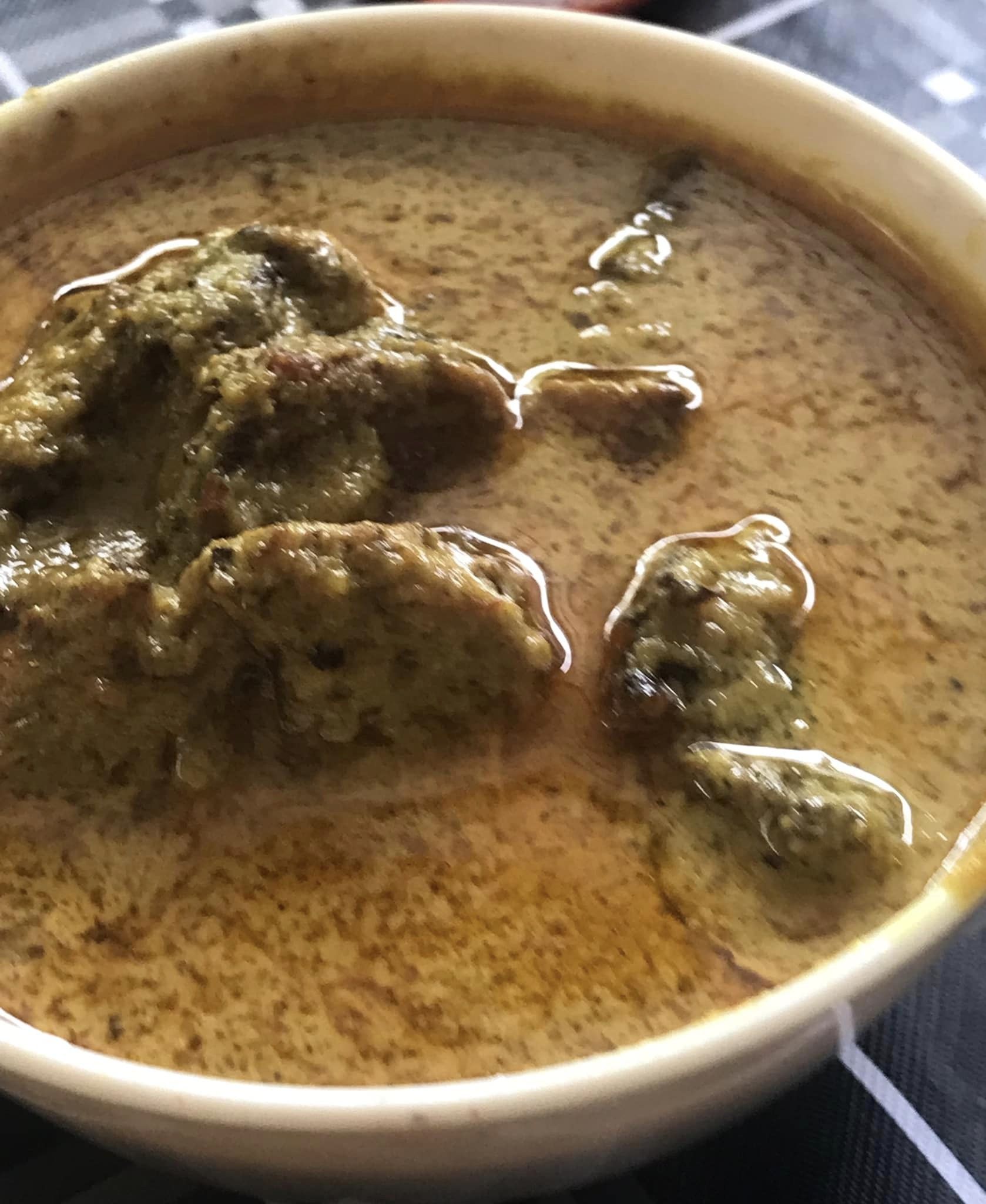 I enjoyed sucking into the siput (snails), its flesh are sweet and fresh.

First time trying out fresh tempoyak as it is which still retains its durian smell since it is still fresh. Interesting flavour to try out, not too strong taste.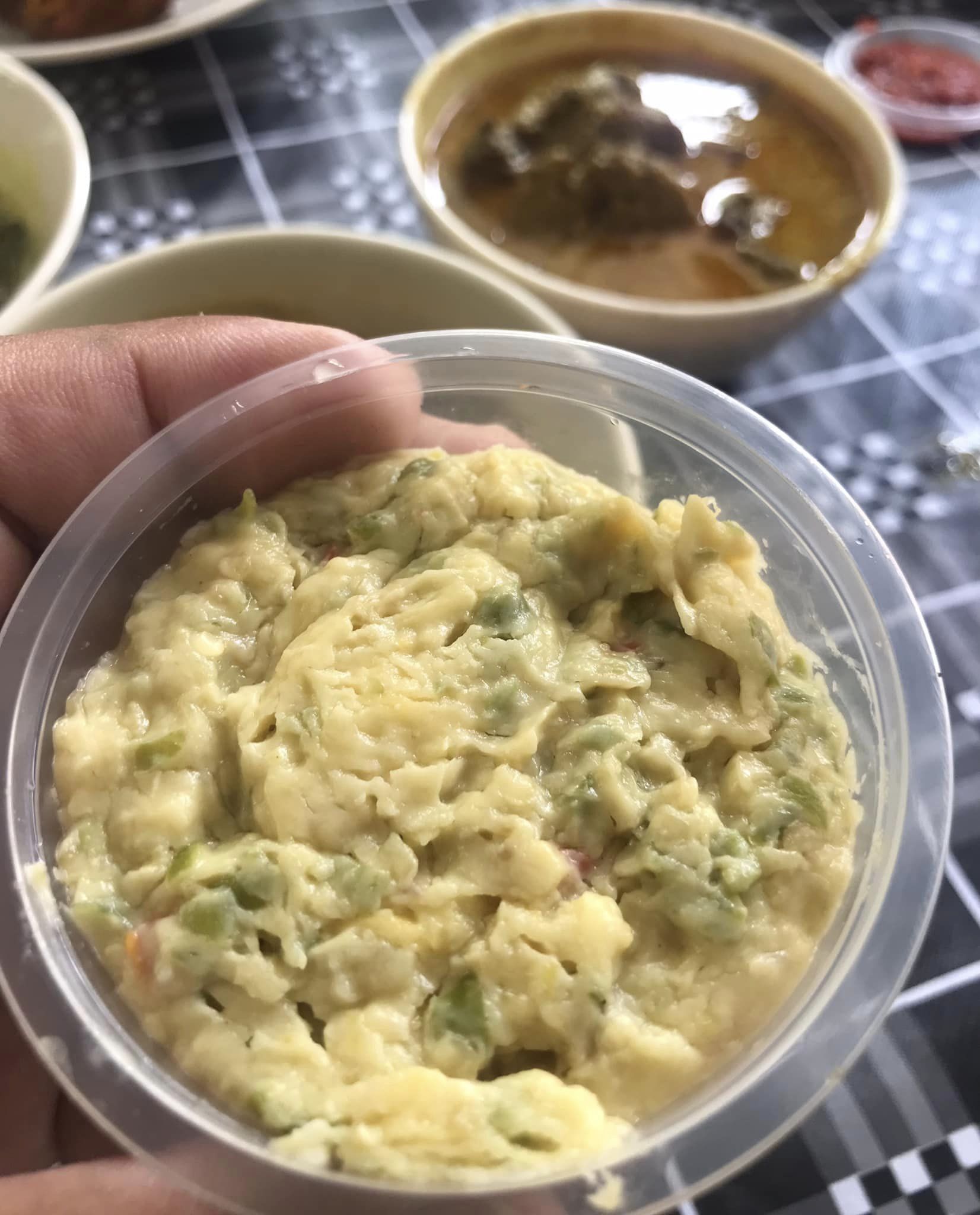 We find their ulam petai fresh and enjoyable which we went for extra helpings. The tapioca leaf cooked in tempoyak are soft and goes well with the white rice. Fried chicken was rather dry and nothing special.

We find the price reasonable which came up to RM90+ including couple of fruits and lime juice. They have many other offerings too like udang galah, salai itik, and many others malay cooked dishes to choose from.
Though maybe abit far for some would still recommend it to anyone who like to taste authentic Negeri Sembilan cooking style to give them a visit, you may return again after one visit.
If you head down south on the along the North South highway you can turning off at Pedas interchange and take a short couple minutes drive as your turn right (after passing couple of salai outlets) you will see Grobok Salai on the left, with ample of parking on the opposite road. The place can be rather packed on weekends however they are well organised so one don't have to que long to enjoy their meal. Typing these makes me hungry already now.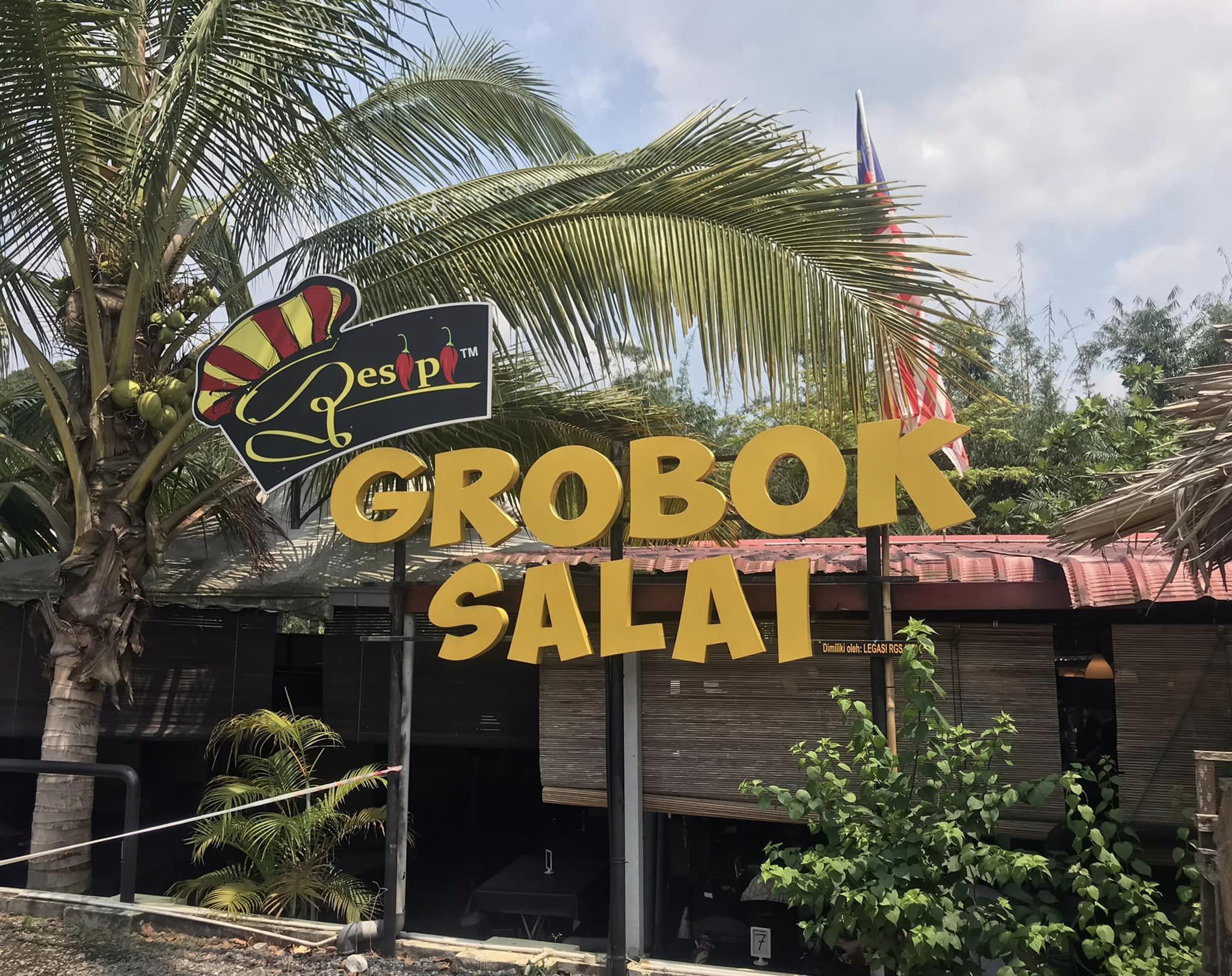 Business Hours
Tuesday to Sunday
10:00 am to 06:00 pm
Closed on Monday
Contact Us
Ask ChAI
Hi, I'm the Chiefeater AI and I'm still learning, so pardon any hiccups along the way 😊 We will not be held responsible for errors or damages resulting from the use of this chatbot. By using this chatbot, you agree to our terms of service and privacy policy.
You can click the buttons below or type your own question. Please check with the outlet to confirm correct information.
---
---
Close Chat [X]

WhatsApp Outlet

Click to Call Outlet