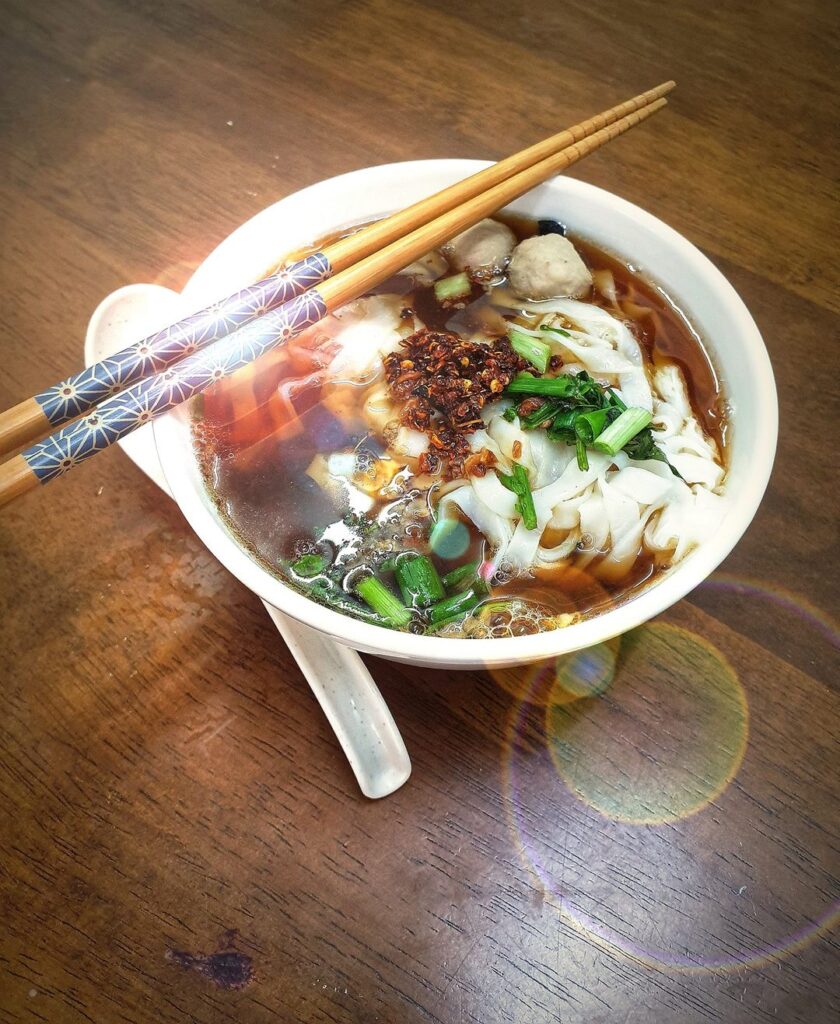 Restoran Peninsular Kuantan Beef and Pork Koay Teow Th'ng
Post by Chiefeater Bird Okane
There are several shops selling Gubak Koay Teow in Kuantan. Funny thing is I don't eat beef noodles but I eat steak only..weird but true. Anyhow, I chose Restoran Peninsular Kuantan for my favorite Pork KTT instead of gubak but with a mixture of beef and pork broth. Owner is Cina from Klang and wifey is a Khoon Thai. So is pet lian (RM8.00) for a bowl of Thai setail KTT. Aroi mak mak!
Business Hours
Monday to Saturday
07:30 am to 01:30 pm
Closed on Sunday
Contact Us
Ask ChAI
Hi, I'm the Chiefeater AI and I'm still learning, so pardon any hiccups along the way 😊 We will not be held responsible for errors or damages resulting from the use of this chatbot. By using this chatbot, you agree to our terms of service and privacy policy.
You can click the buttons below or type your own question. Please check with the outlet to confirm correct information.
---
---
Close Chat [X]
There are no reviews yet.