Saffron Dining The George Penang Set Lunch
Post by Chiefeater Peter Yeoh
Lunch at Saffron Dining in The George Penang this afternoon. The hotel has just launched a value-for-money Express Set Lunch in October 2023, priced between RM18 to RM25, depending on one's choice of mains.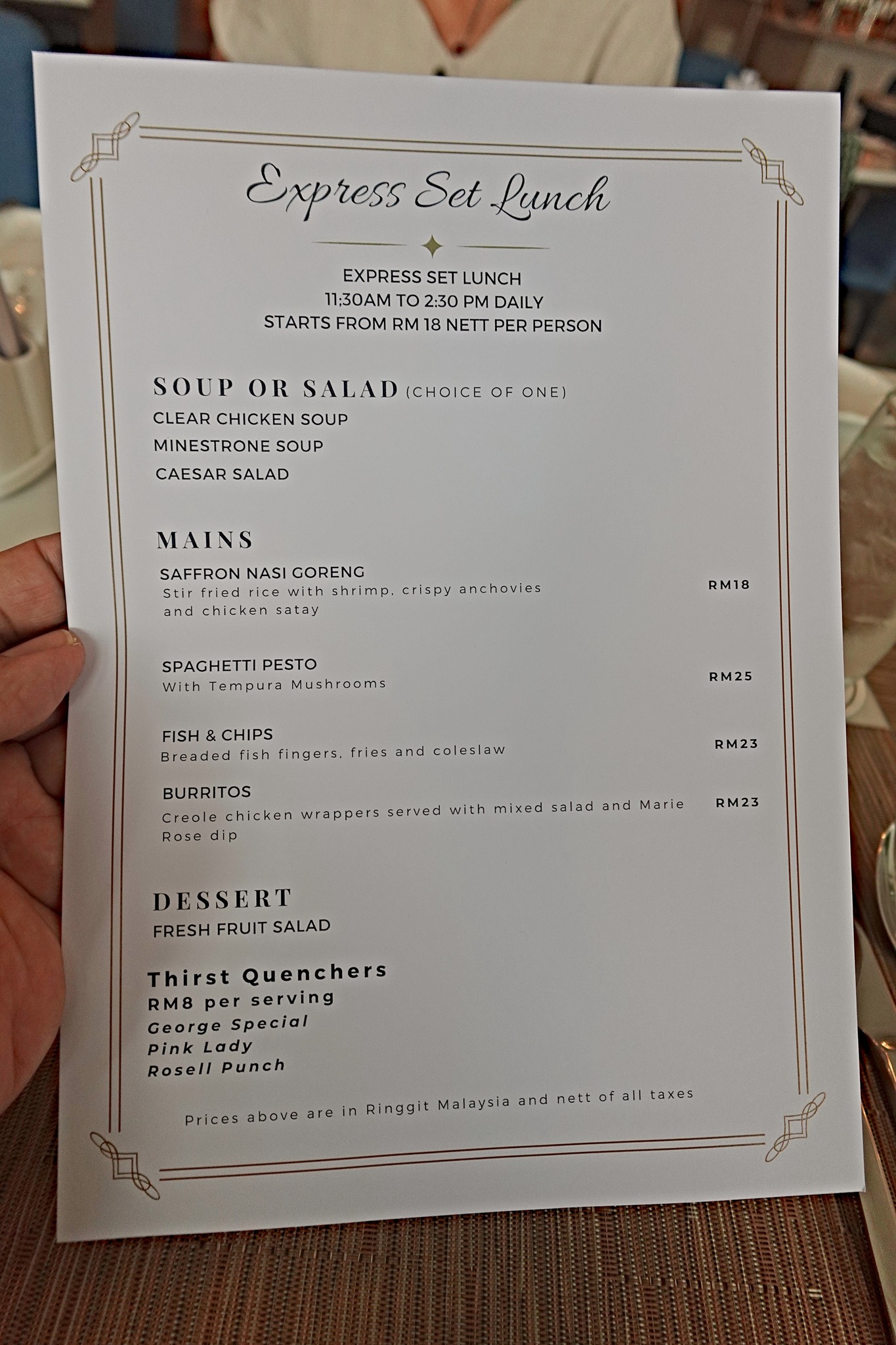 For starters, diners can also choose from two soups (minestrone or a clear chicken-coconut soup), or the Caesar salad.
Minestrone Soup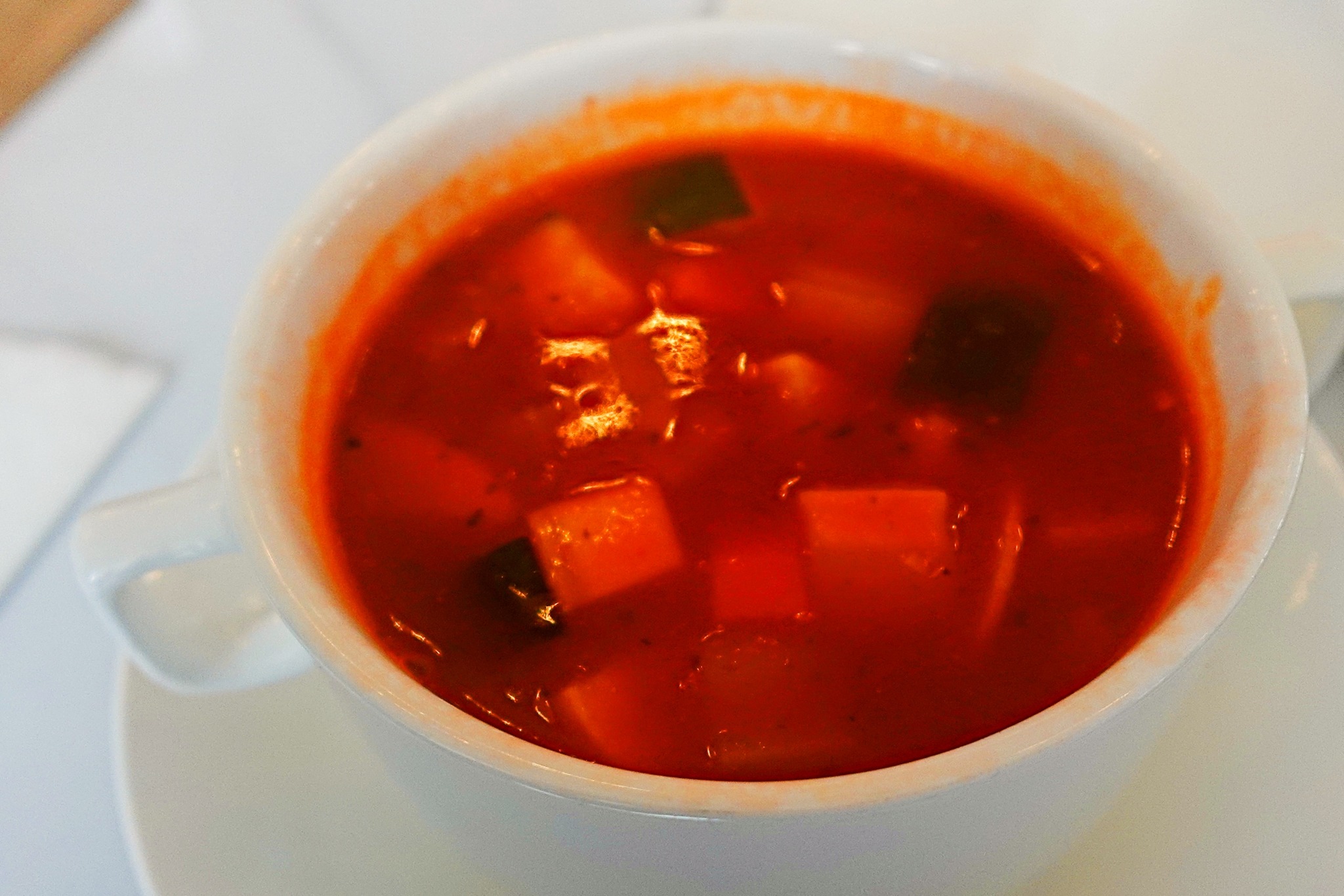 Clear Chicken and Coconut Soup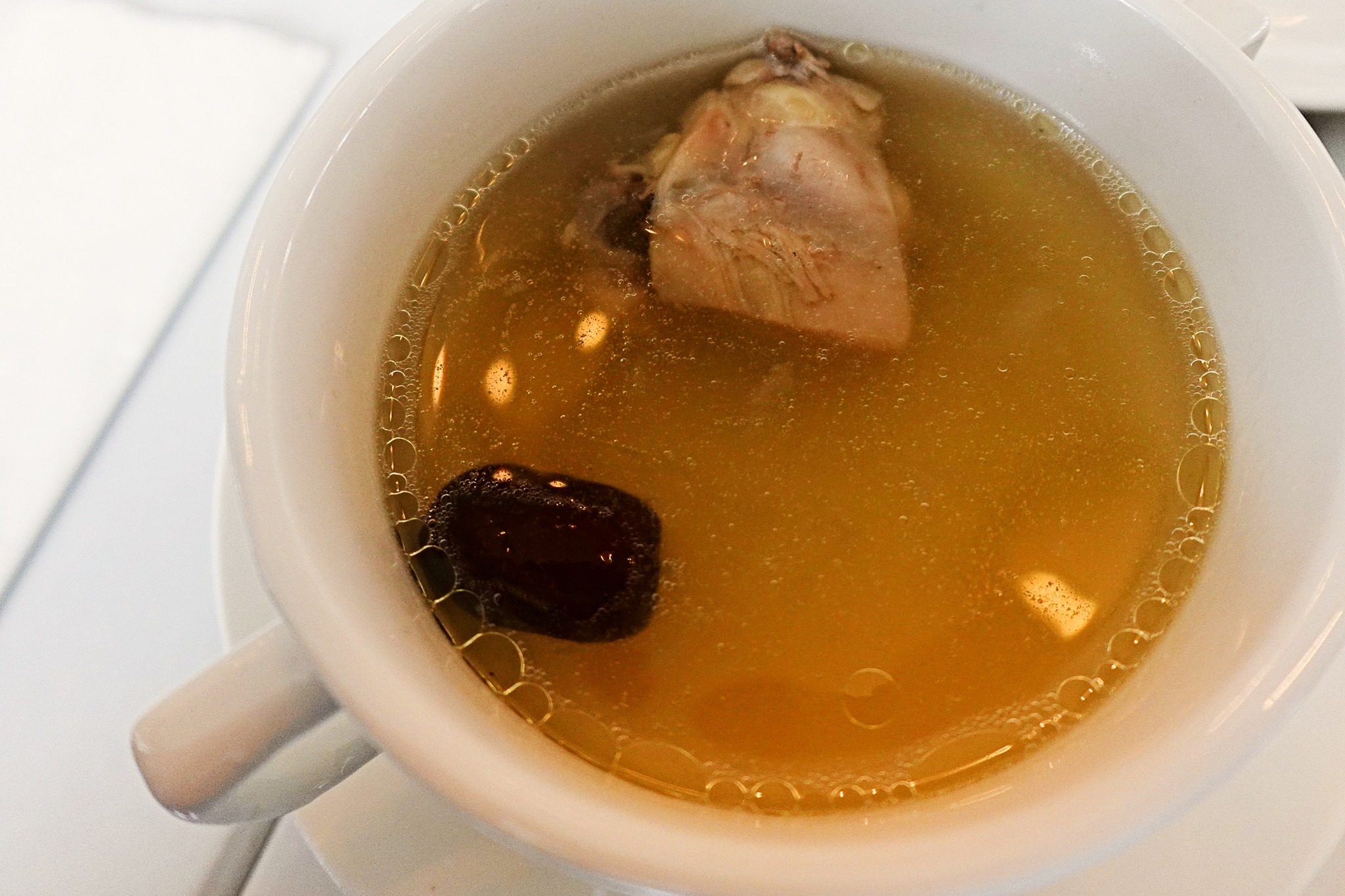 Caesar Salad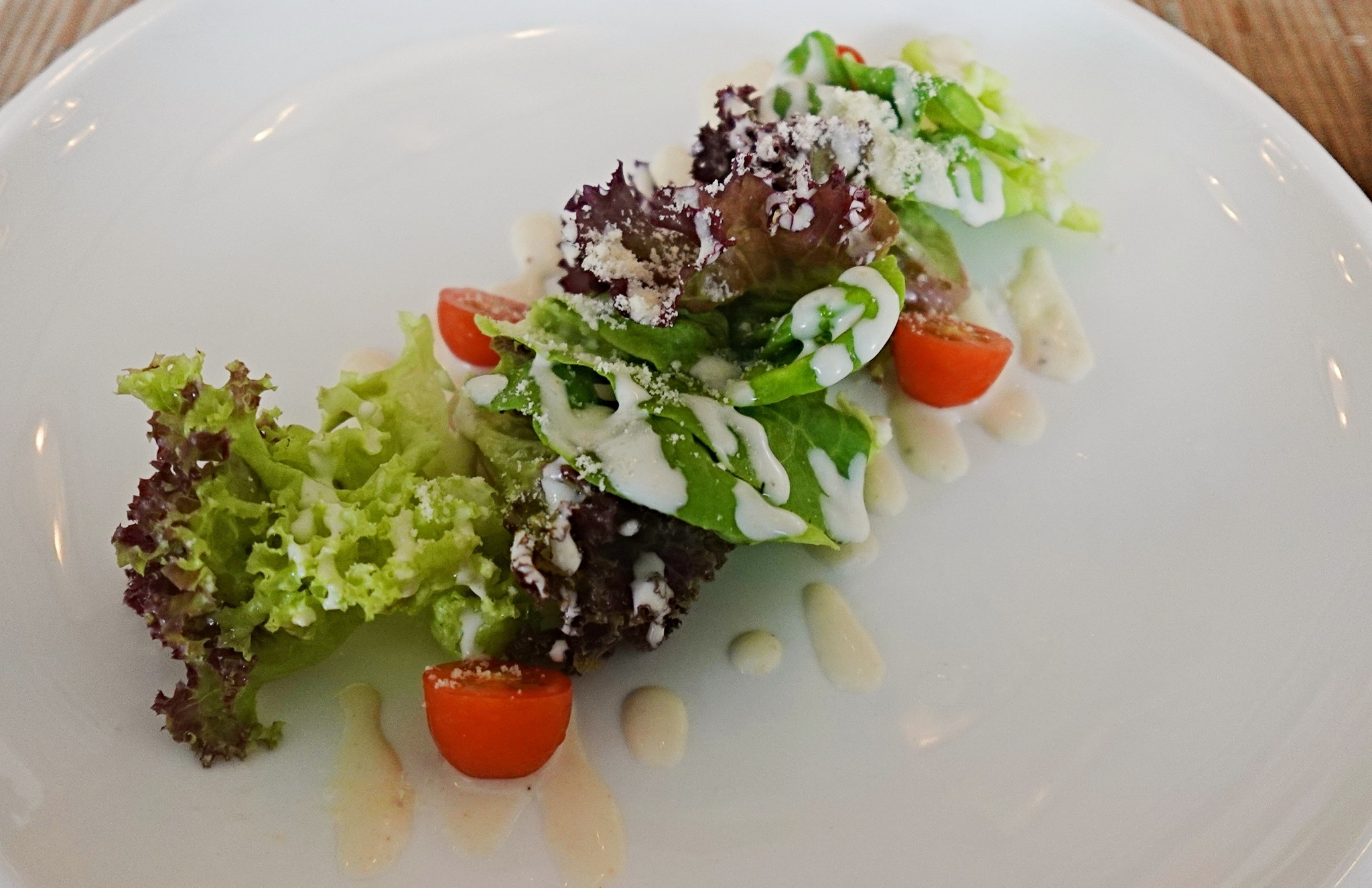 For our main course today, we opted for:
Saffron Nasi Goreng, with shrimps, crispy ikan bilis, fried egg sunny side-up, and chicken satay.

Fish & Chips, which are breaded fish fingers, served with curly fries and a coleslaw.

Burrito - Creole chicken wrap, with fresh salad and Marie Rose sauce dip.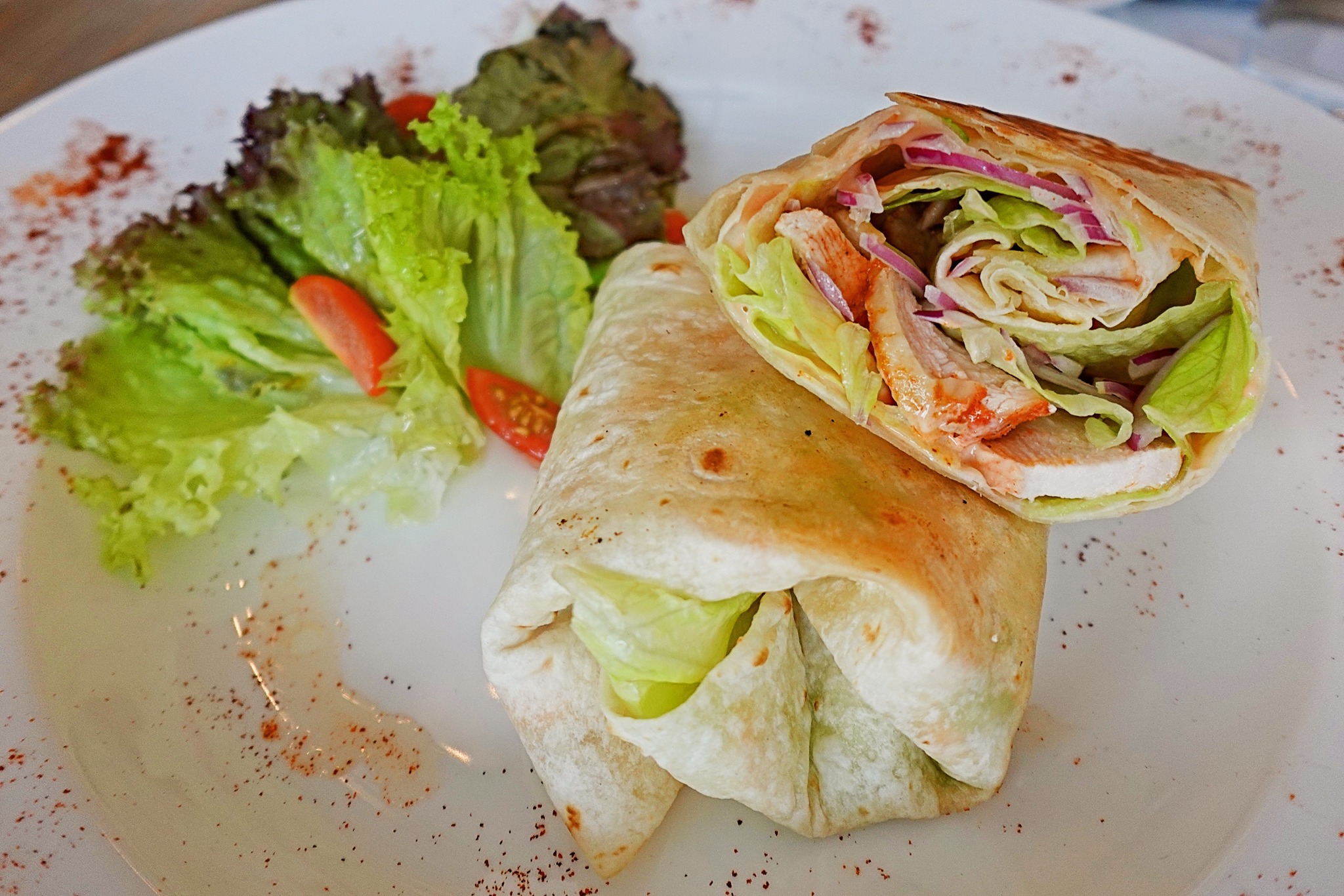 Spaghetti Pesto with tempura mushrooms.

All set meals come with a fresh fruit salad at the end.

We loved the bright, airy ambience, with panoramic views of the Penang Road - Chulia Street intersection.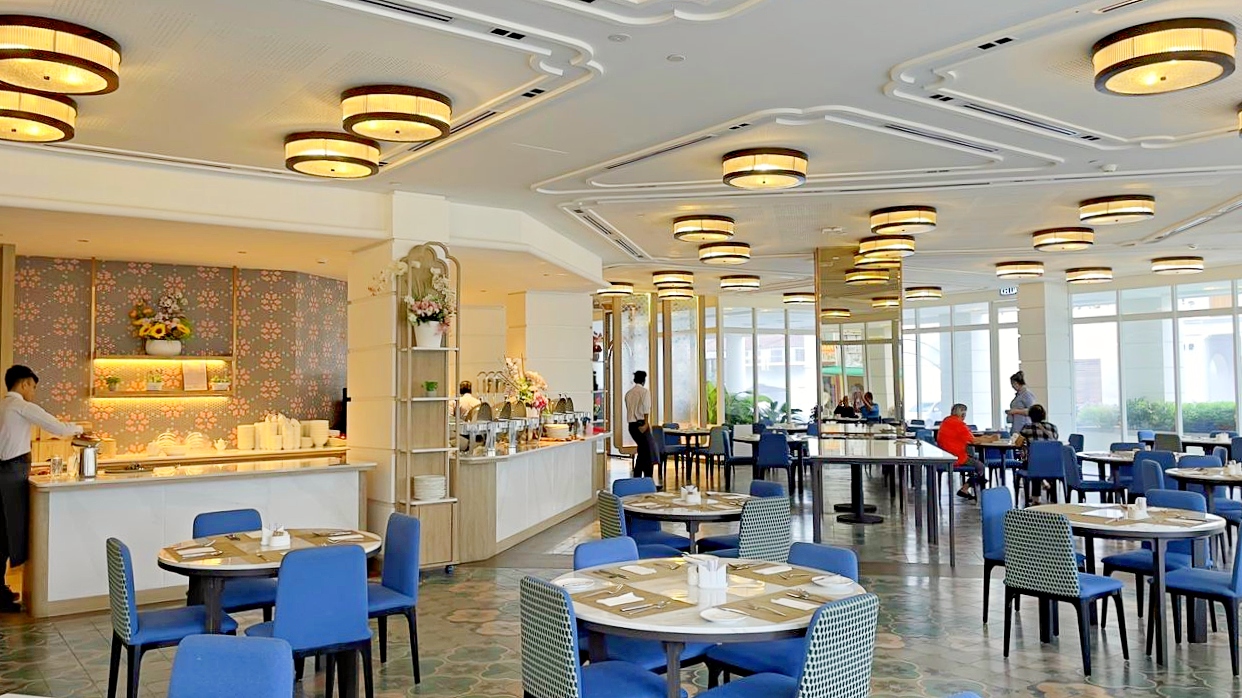 Business Hours
Opens Daily
07:00 am – 10:30 pm
Contact Us
Ask ChAI
Hi, I'm the Chiefeater AI and I'm still learning, so pardon any hiccups along the way 😊 We will not be held responsible for errors or damages resulting from the use of this chatbot. By using this chatbot, you agree to our terms of service and privacy policy.
You can click the buttons below or type your own question. Please check with the outlet to confirm correct information.
---
---
Close Chat [X]

WhatsApp Outlet

Click to Call Outlet
There are no reviews yet.