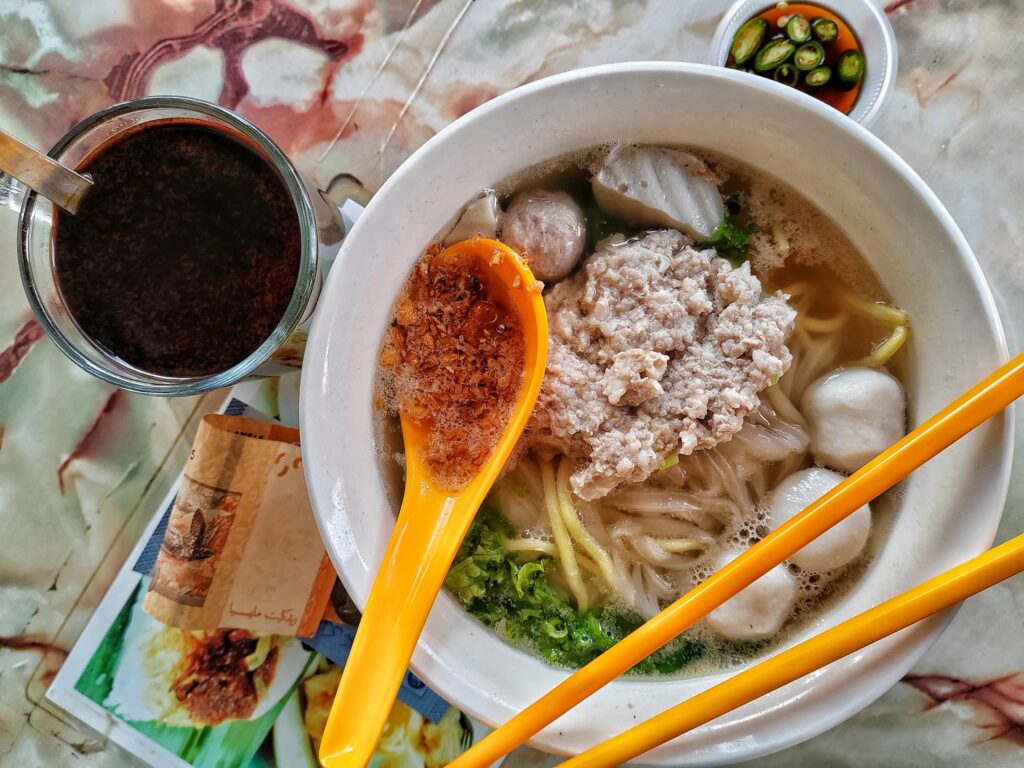 Seng Thor Coffee Shop Minced Pork Koay Teow Th'ng
Post by Chiefeater Hedges Liang
There are many species of koay teow t'ng in penang but pork instant koay teow t'ng is a little popular among the mainlanders. Many outstation came to the island looking for ducky meat ktt and there are fish ball ktt and beef ktt too! But this morning I was craving for instant cooked minced pork ktt so I'm here at Seng Thor Coffee Shop.
Business Hours
Thursday to Tuesday
07:00 am to 04:00 pm
Closed on Wednesday
Contact Us
Ask ChAI
Hi, I'm the Chiefeater AI and I'm still learning, so pardon any hiccups along the way 😊 We will not be held responsible for errors or damages resulting from the use of this chatbot. By using this chatbot, you agree to our terms of service and privacy policy.
You can click the buttons below or type your own question. Please check with the outlet to confirm correct information.
---
---
Close Chat [X]

WhatsApp Outlet

Click to Call Outlet
There are no reviews yet.