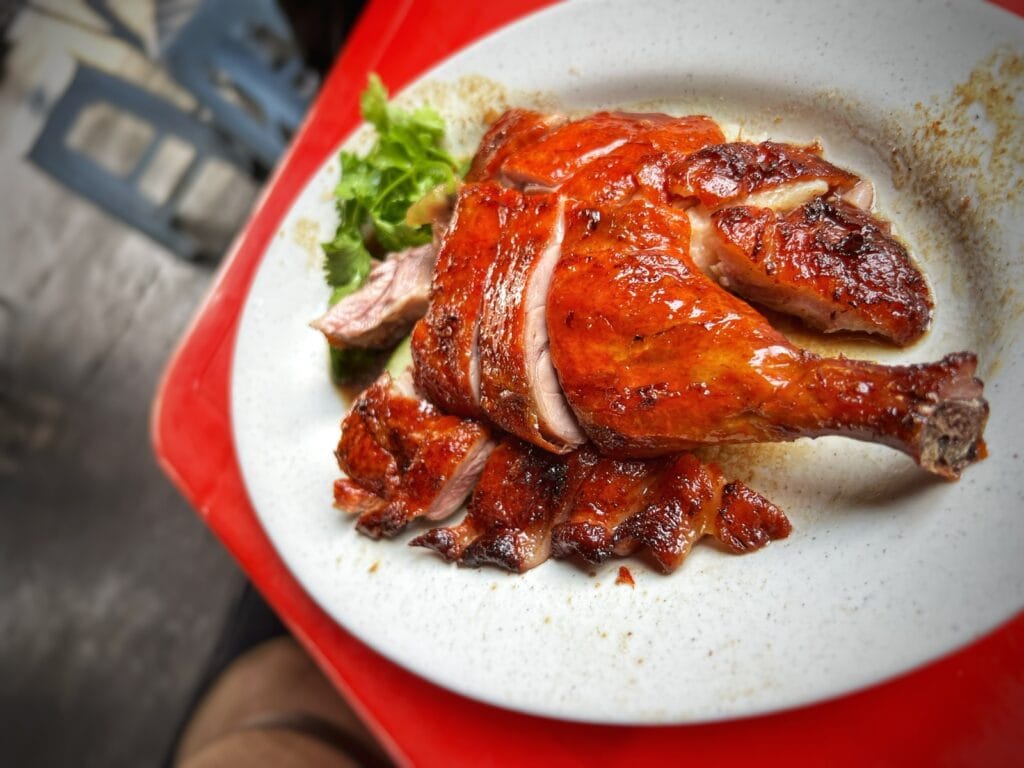 Soon Fatt Roast Duck & Roast Pork
Post by Chiefeater VK
I was in Pudu for a meeting and chanced upon the Soon Fatt Roast Duck stall.
After the meeting, I decided to their famous roast duck. I ordered a quarter duck (RM30) and it was served with a sweet plum sauce and some cucumber slices. The duck was enjoyable - the skin was crispy and not too fatty, and the meat was tender and juicy. The sauce complemented the duck well, adding some sweetness and tanginess.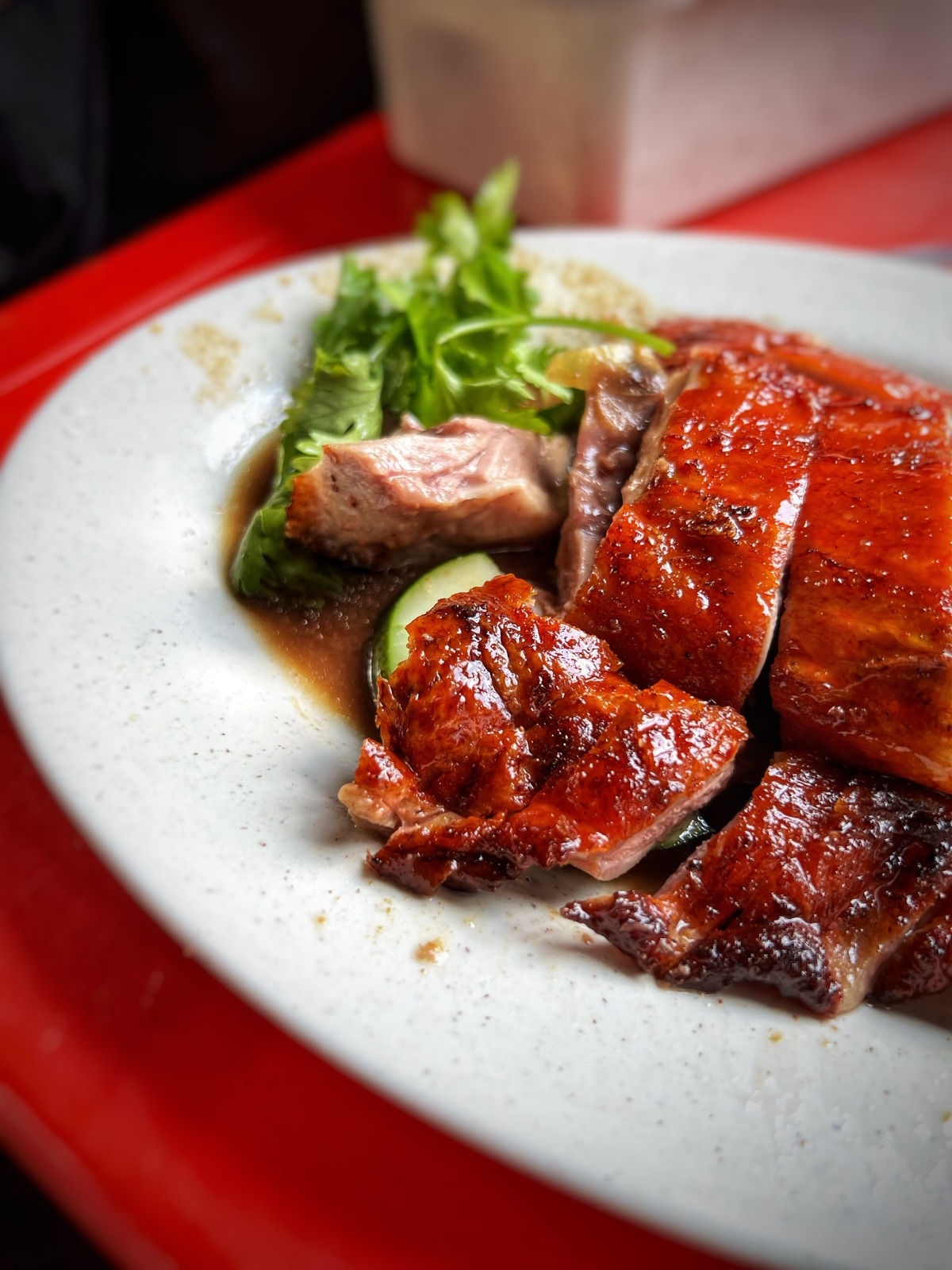 I also tried a plate of siew yoke or roast pork rice (RM11). While it did taste good, I feel the skin was not crisp enough and the cut of meat was a bit fatty.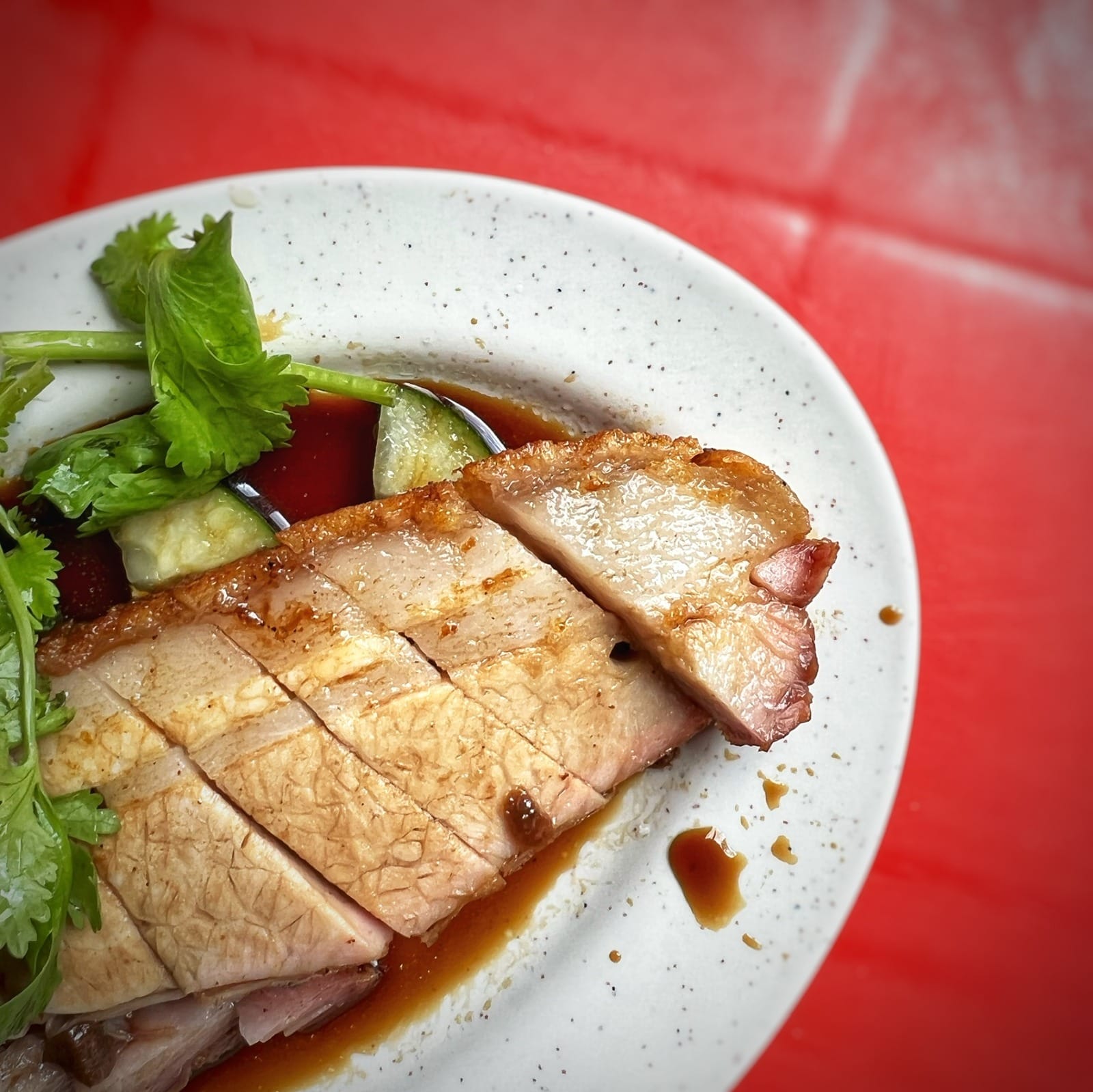 The service was fast and friendly. Their outlet, which is a roadside stall, while clean is not air conditioned. I was fortunate to be there on a cool day. If you are there on a hot day, it might not be a comfortable experience.
Prices are nett at Soon Fatt Roast Duck.
Business Hours
Thursday to Tuesday
10:30 am - 09:00 pm
Closed on Wednesday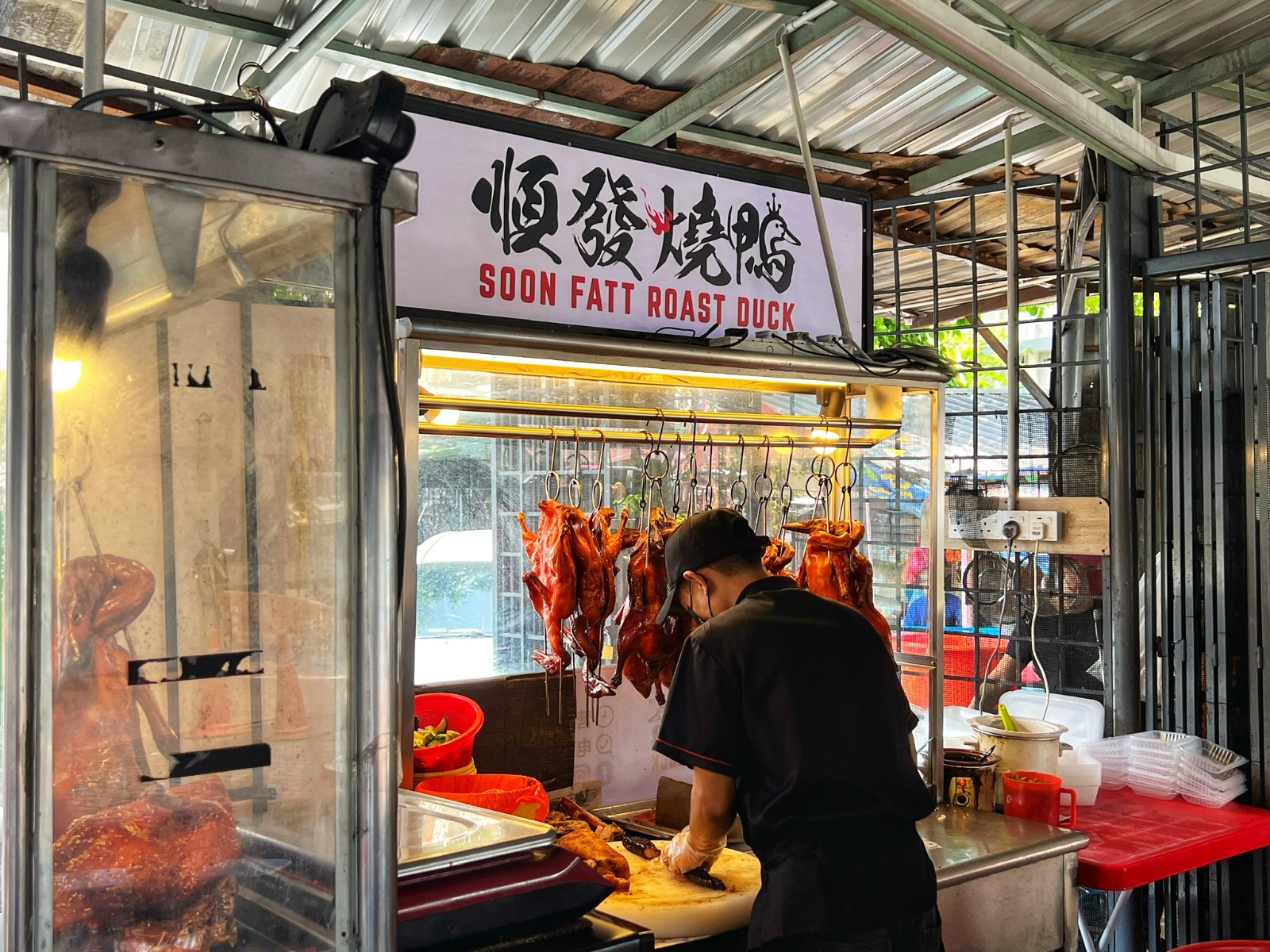 Contact Us
Ask ChAI
Hi, I'm the Chiefeater AI and I'm still learning, so pardon any hiccups along the way 😊 We will not be held responsible for errors or damages resulting from the use of this chatbot. By using this chatbot, you agree to our terms of service and privacy policy.
You can click the buttons below or type your own question. Please check with the outlet to confirm correct information.
---
---
Close Chat [X]

WhatsApp Outlet

Click to Call Outlet