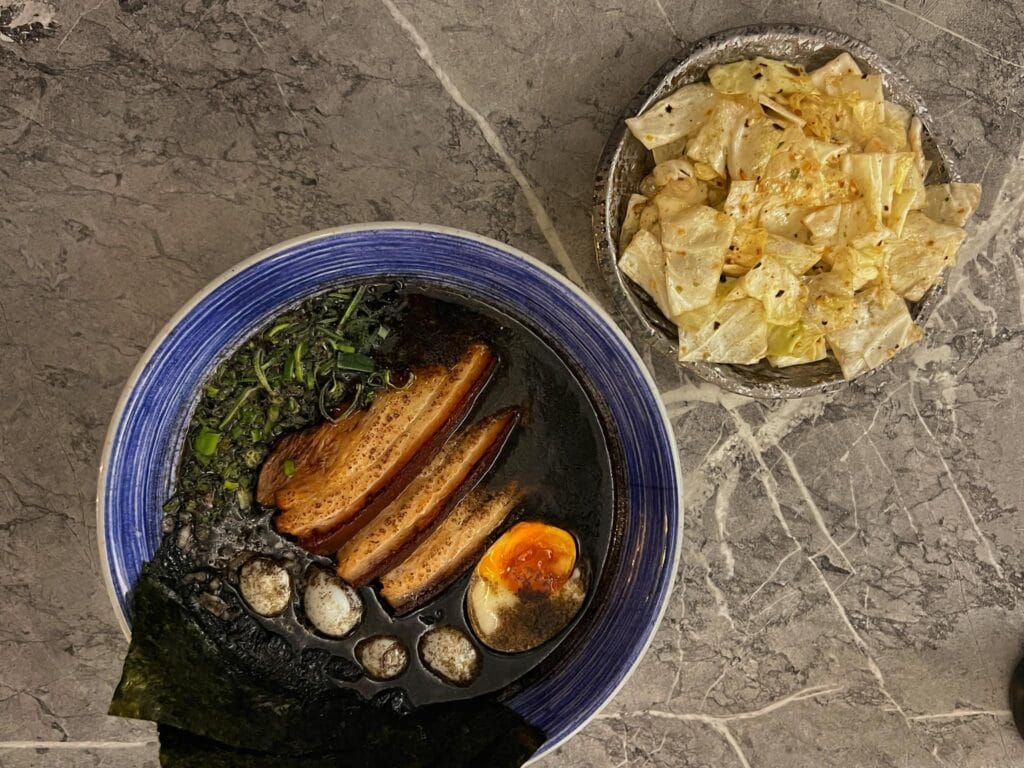 Soru Izakaya Kurosoru Saikyo Ramen
Post by Chiefeater Steven C T Tea
Soru Izakaya is a Japanese ramen restaurant from Sibu is said to have received excellent reviews for its ramen in Sibu, Sarawak.
这家来自诗巫的日本拉面馆,听说在砂拉越得到非常好评的日本拉面。。在民都鲁这家分店,天天满桌,很受欢迎。朋友爱食客推荐了,黑魂最强拉面(普通软度,中卷面条,重口味)。。猪肉叉烧做的非常好吃,软度刚刚好,黑酱汤很香浓,配搭温泉蛋和鹌鹑蛋,绝了!喜欢日本拉面的爱食客,可以来试试。。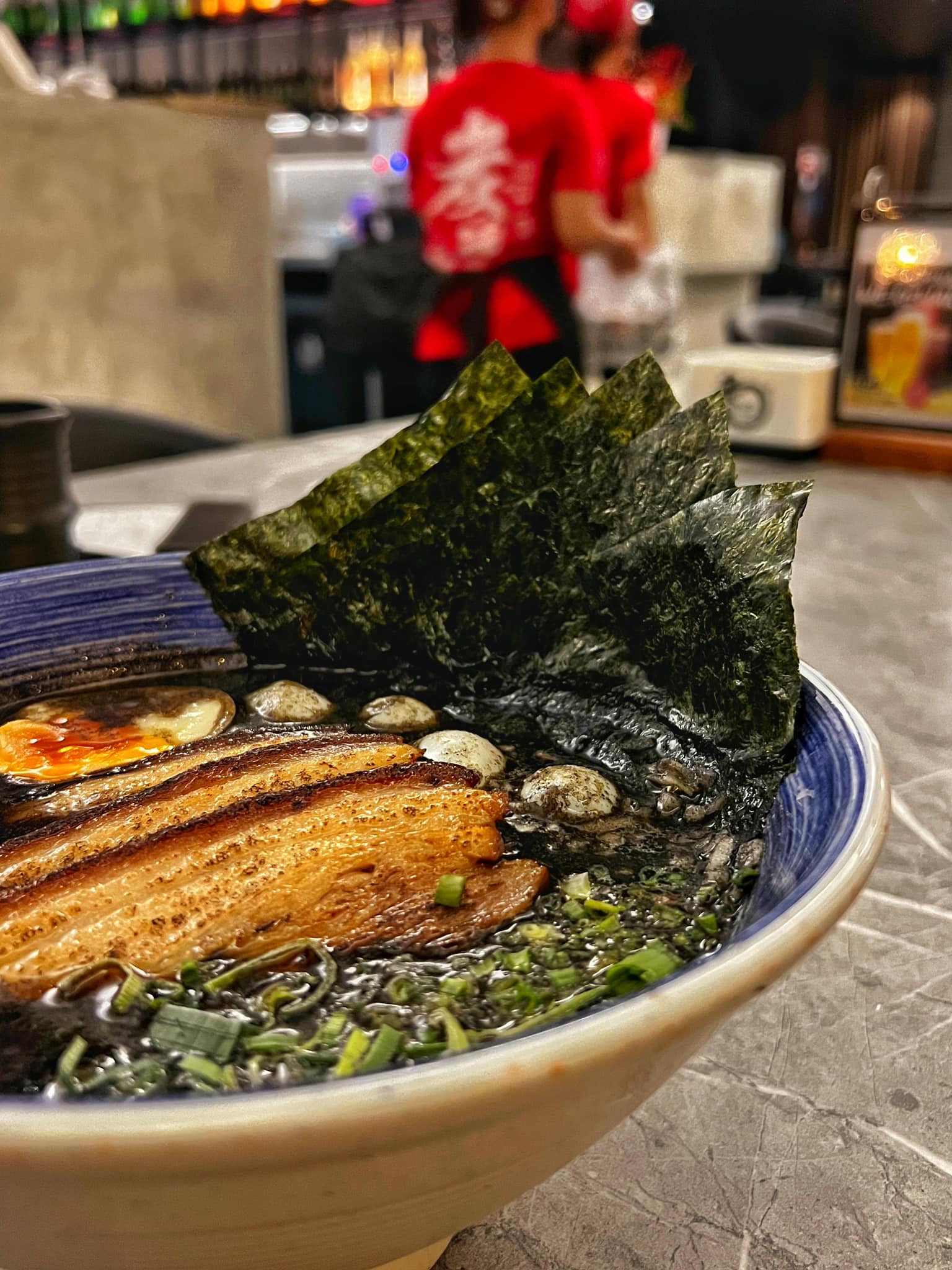 Translated
This branch in Miri is always packed and very popular. A friend recommended the Kurosoru Saikyo Ramen (regular firmness, medium thickness noodles, rich flavour) (RM35++). The chashu pork is incredibly delicious, with the perfect texture. The black soy sauce broth is fragrant and thick, complemented by the addition of onsen egg and quail egg. It's absolutely amazing! If you're a fan of Japanese ramen, you should give it a try.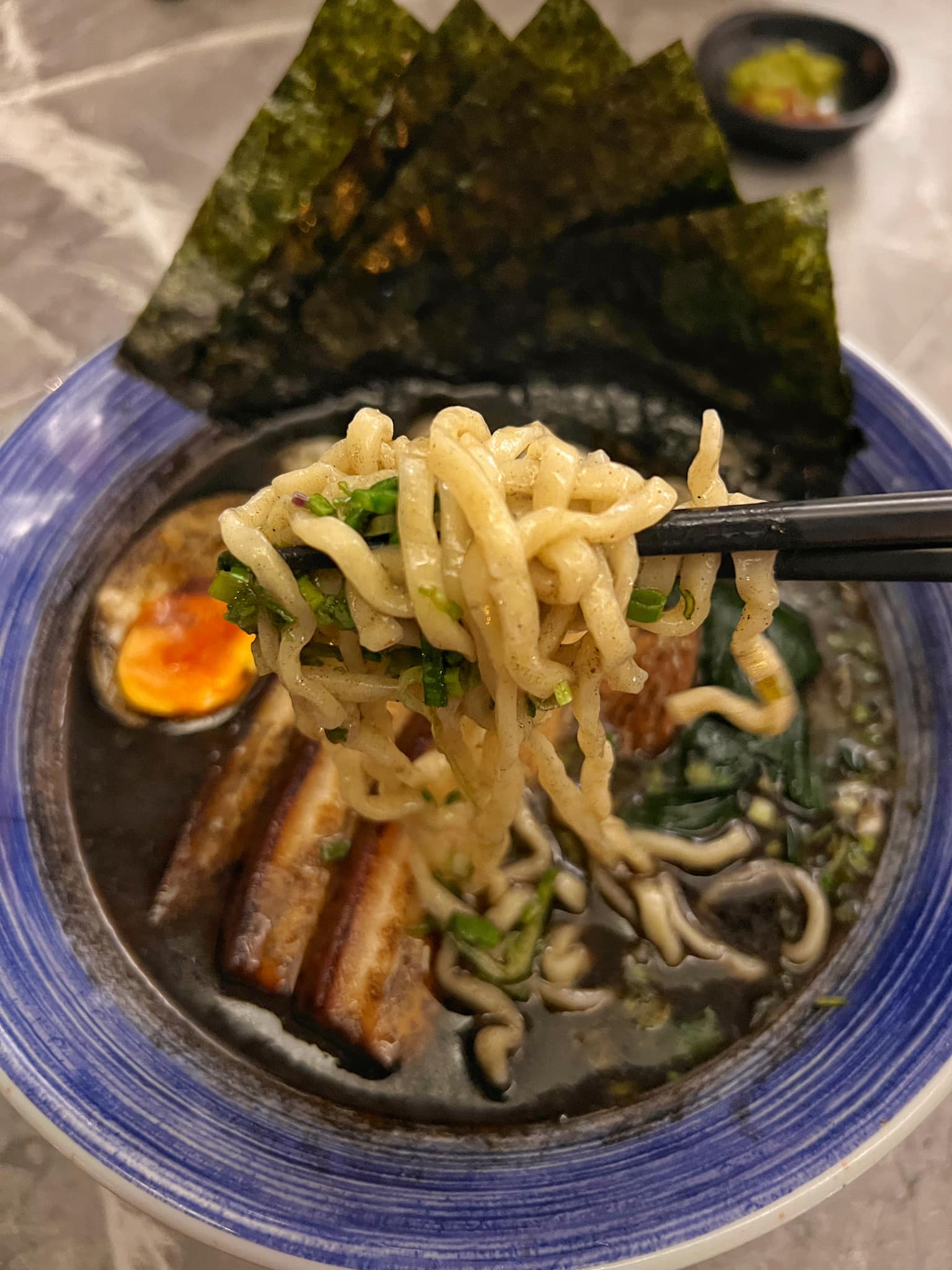 The Menu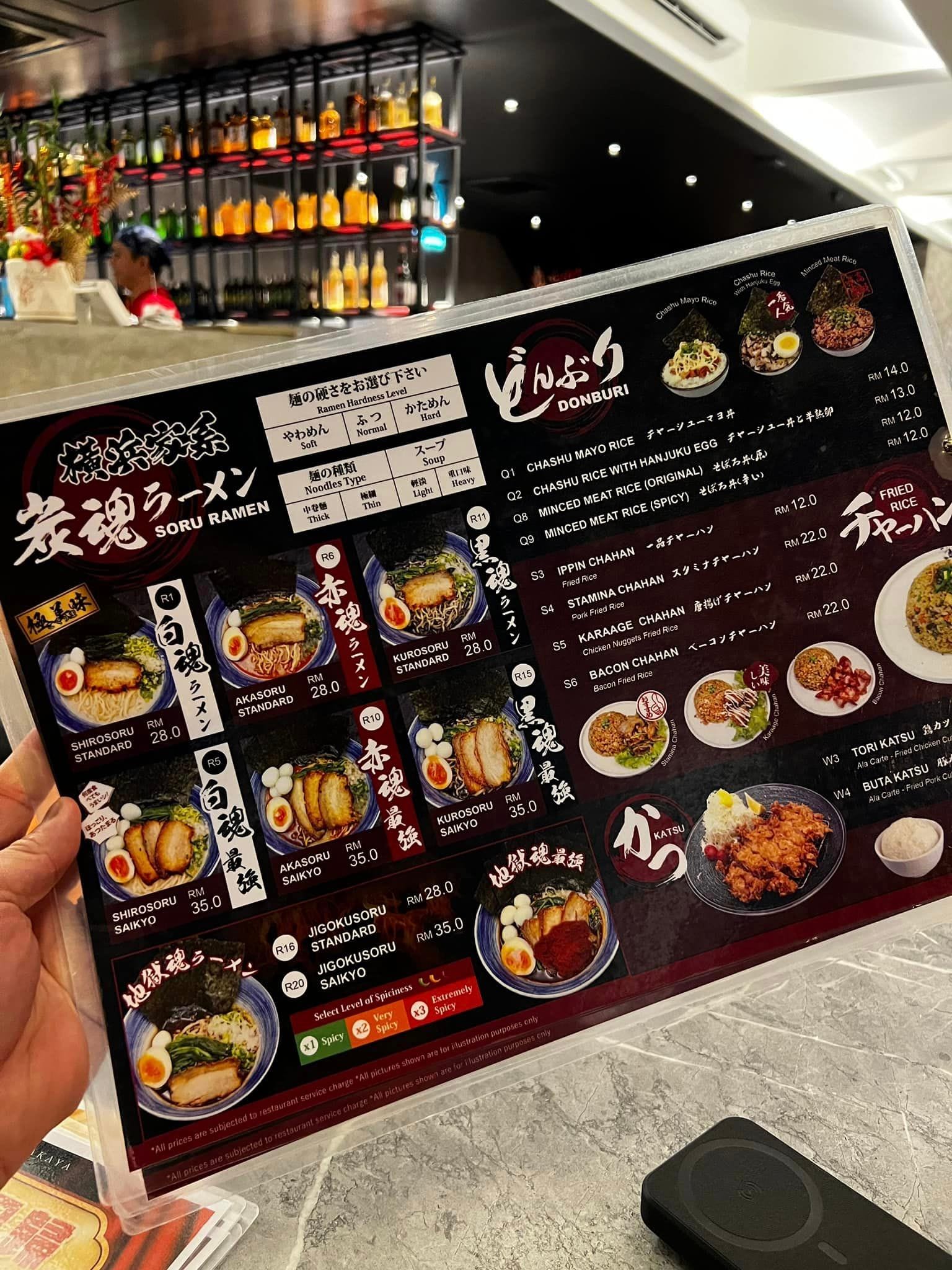 Business Hours
Opens Daily
11:00 am - 12:00 am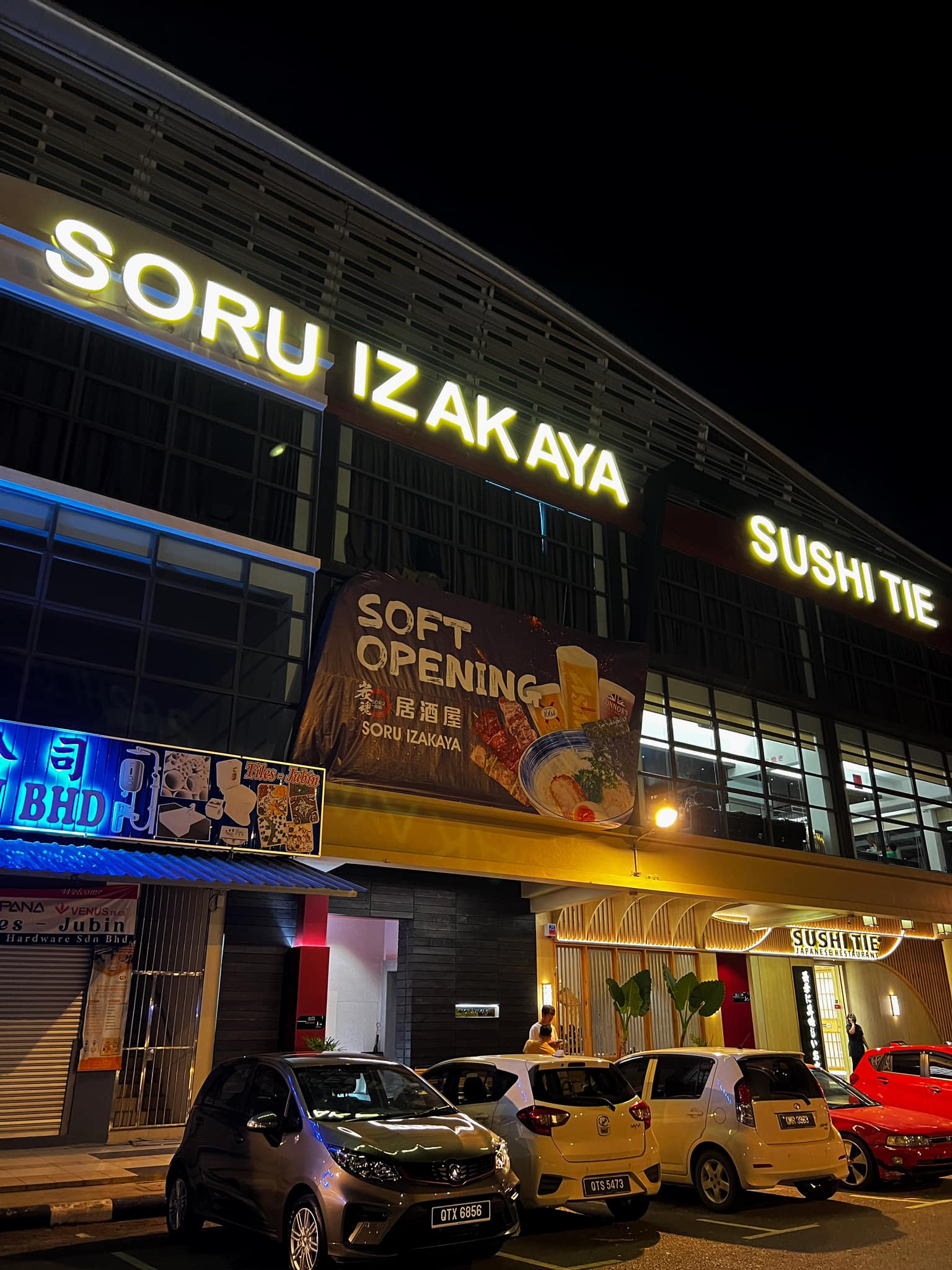 Contact Us
Ask ChAI
Hi, I'm the Chiefeater AI and I'm still learning, so pardon any hiccups along the way 😊 We will not be held responsible for errors or damages resulting from the use of this chatbot. By using this chatbot, you agree to our terms of service and privacy policy.
You can click the buttons below or type your own question. Please check with the outlet to confirm correct information.
---
---
Close Chat [X]

WhatsApp Outlet

Click to Call Outlet