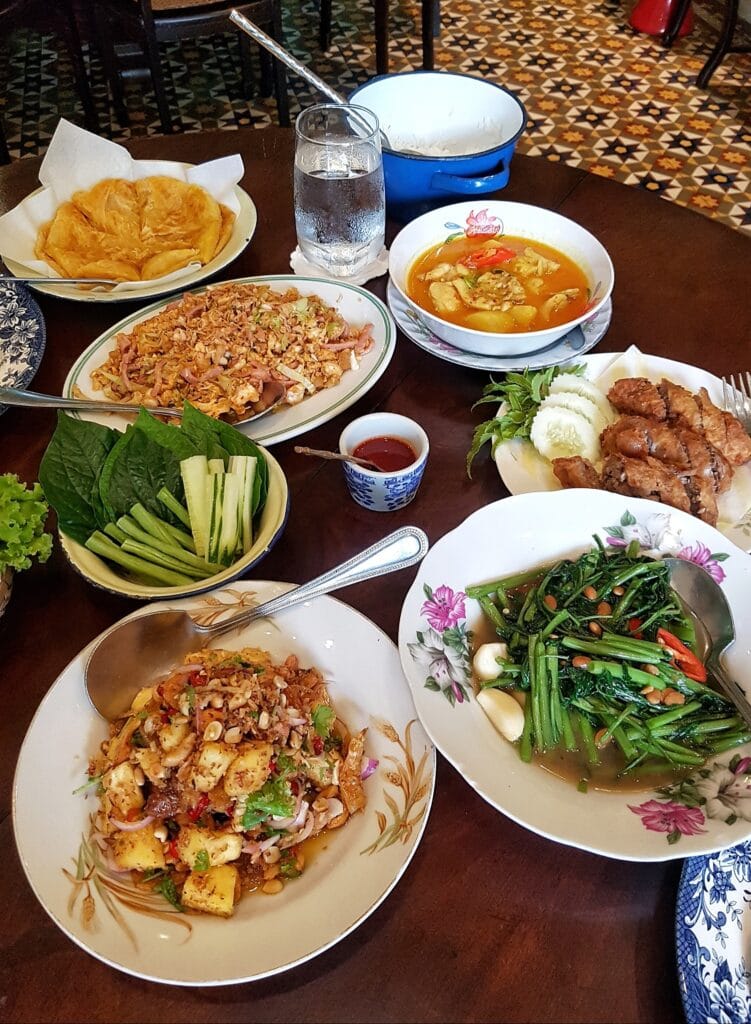 The Charm Dining Gallery Lunch
Post by Chiefeater Paula Tan
Creative and delicious to the last bite. Our Nyonya-Thai lunch today was at the pretty, Michelin rated The Charm Dining Gallery.
Editor's Note
The restaurant opened in 2018. To be so quickly rated and earning a Bib Gourmand is testament to how good their food is.
Business Hours
Thursday to Tuesday
11:00 am - 09:00 pm
Closed on Wednesday
About Dibuk Road, Phuket
Dibuk Road is a historic street located in the heart of Phuket's Old Town, and it is famous for its unique architecture that blends Sino-Portuguese and Thai styles. The buildings along the road date back to the late 19th and early 20th centuries when Phuket was a booming trading port, and many of the buildings served as shophouses, trading offices, or homes of wealthy merchants.
The architecture on Dibuk Road is characterized by a mix of European and Asian styles, with many buildings featuring brightly colored walls, ornate facades, and intricate details such as decorative tiles, wooden shutters, and wrought-iron balconies. Many of the buildings have been carefully restored and preserved, giving visitors a glimpse into the rich cultural and architectural heritage of Phuket.
One of the most notable examples of Sino-Portuguese architecture on Dibuk Road is the Phuket Thai Hua Museum, which is housed in a beautifully restored building that was once a Chinese-language school. The museum showcases the history and culture of the Chinese community in Phuket, and visitors can explore the exhibits and learn about the area's rich cultural heritage.
The road has become so famous that it is now home to several trendy cafes, restaurants, and boutique shops, which have helped to revive the area and make it a vibrant destination for locals and tourists alike. The Charm Dining Gallery being one of them.
Contact Us
Ask ChAI
Hi, I'm the Chiefeater AI and I'm still learning, so pardon any hiccups along the way 😊 We will not be held responsible for errors or damages resulting from the use of this chatbot. By using this chatbot, you agree to our terms of service and privacy policy.
You can click the buttons below or type your own question. Please check with the outlet to confirm correct information.
---
---
Close Chat [X]

WhatsApp Outlet

Click to Call Outlet