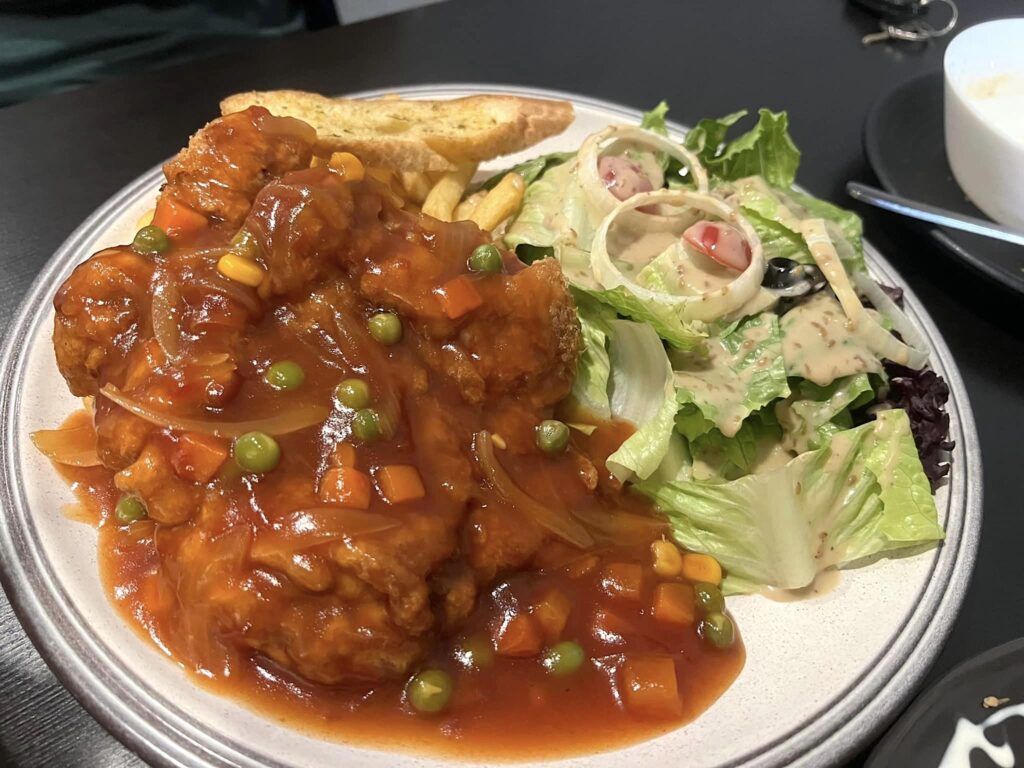 VL Western House Chicken Chop
Post by Chiefeater William Tan
Yummy chicken chop (RM20.90) I try at VL Western House. Love the sauce. So refreshing and the portion are big. Good to see and yummy to eat. Nice Mushroom soup too. Very flavourful and nice texture too. Enjoy it very much. It's really give me a surprise. They improved a lot since I came last year.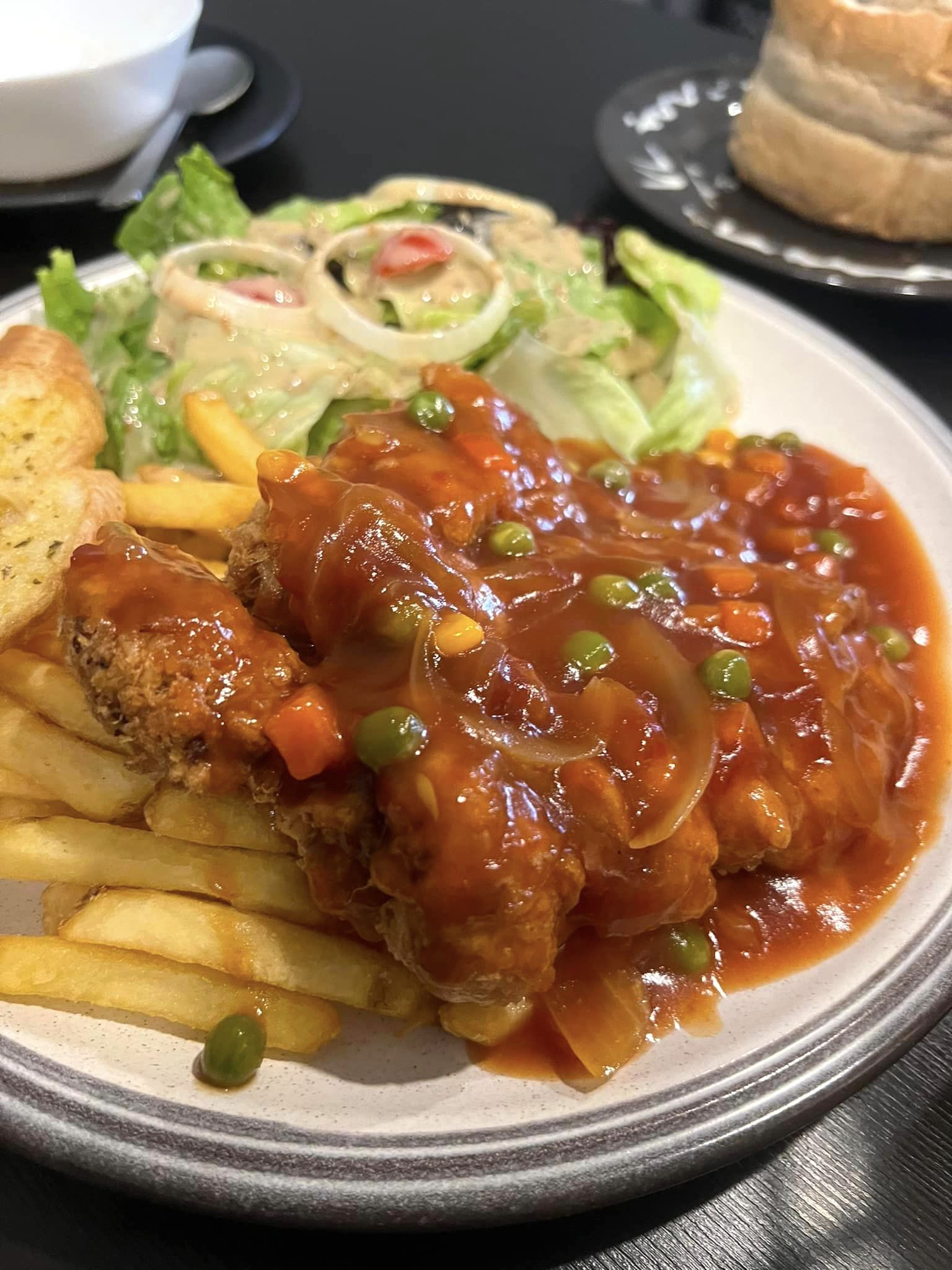 Homemade mushroom soup (RM16.90)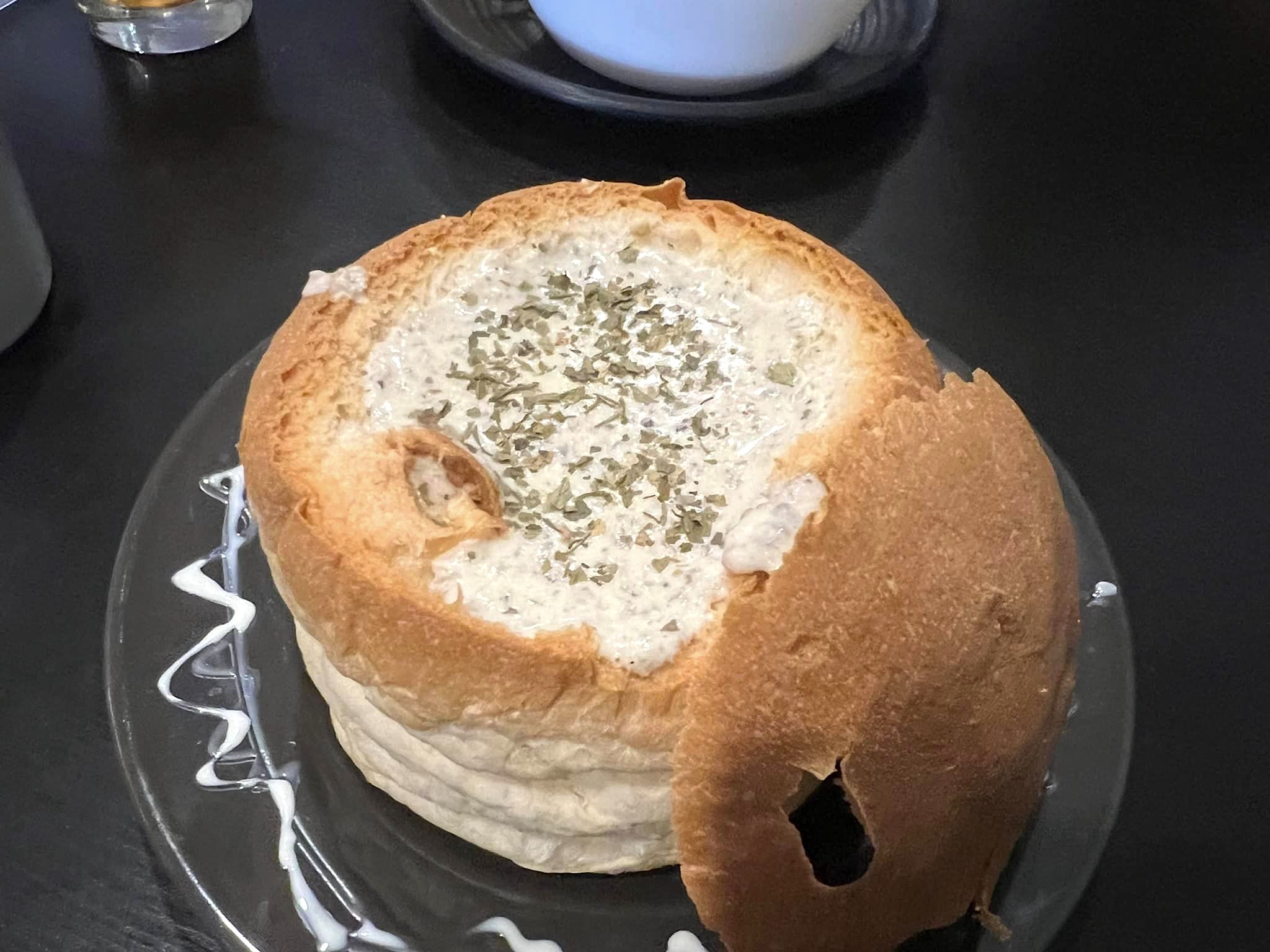 Follow Chiefeater William Tan on FB
Business Hours
Monday to Thursday
12:00 pm - 03:00 pm
05:00 pm - 11:00 pm
Friday to Sunday
12:00 pm - 11:00 pm
Contact Us
Ask ChAI
Hi, I'm the Chiefeater AI and I'm still learning, so pardon any hiccups along the way 😊 We will not be held responsible for errors or damages resulting from the use of this chatbot. By using this chatbot, you agree to our terms of service and privacy policy.
You can click the buttons below or type your own question. Please check with the outlet to confirm correct information.
---
---
Close Chat [X]

WhatsApp Outlet

Click to Call Outlet