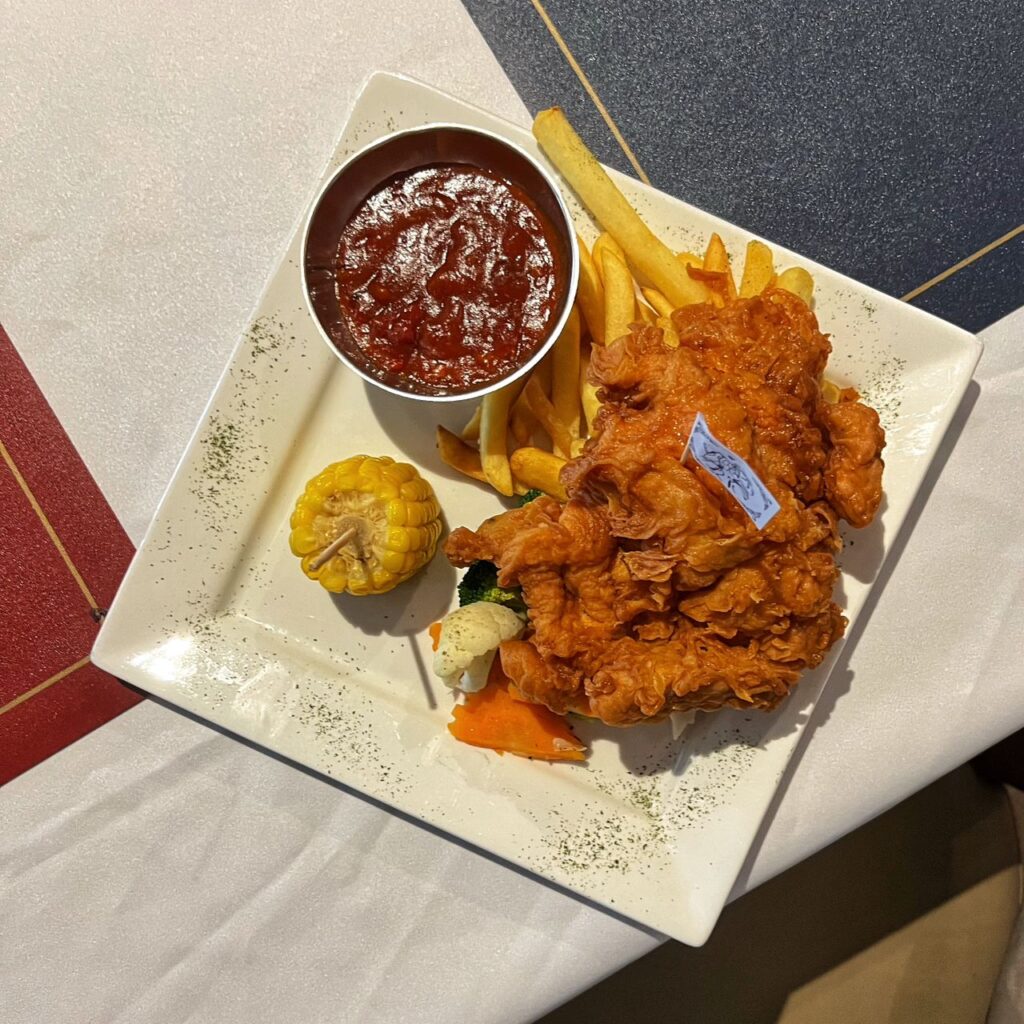 Windmill Chicken Set Lunch at Restoran Windmill
Post by Chiefeater VK
Restoran Windmill, a well-established dining establishment in Subang, has been a fixture in the local culinary scene for many years. During my visit to there, I opted for the Windmill Chicken Lunch Set, which features a fried chicken chop. The set also included an iced lemon tea (which was quite refreshing), all priced at RM29.98++ (or RM34.80 nett).

The Windmill Chicken, while impressively sized, left room for improvement in terms of flavour. The chicken, although tender, had a relatively bland taste. To complement the chicken, a sauce was provided, but it appeared to pose a challenge of its own. The sauce may have been spicy but it failed to enhance the flavour of the chicken.
I had expected the dish to be better given the long history of the restaurant. Sadly that was not the case.

Business Hours
Opens Daily
11:00 am to 11:00 pm
Contact Us
Ask ChAI
Hi, I'm the Chiefeater AI and I'm still learning, so pardon any hiccups along the way 😊 We will not be held responsible for errors or damages resulting from the use of this chatbot. By using this chatbot, you agree to our terms of service and privacy policy.
You can click the buttons below or type your own question. Please check with the outlet to confirm correct information.
---
---
Close Chat [X]

WhatsApp Outlet

Click to Call Outlet
There are no reviews yet.