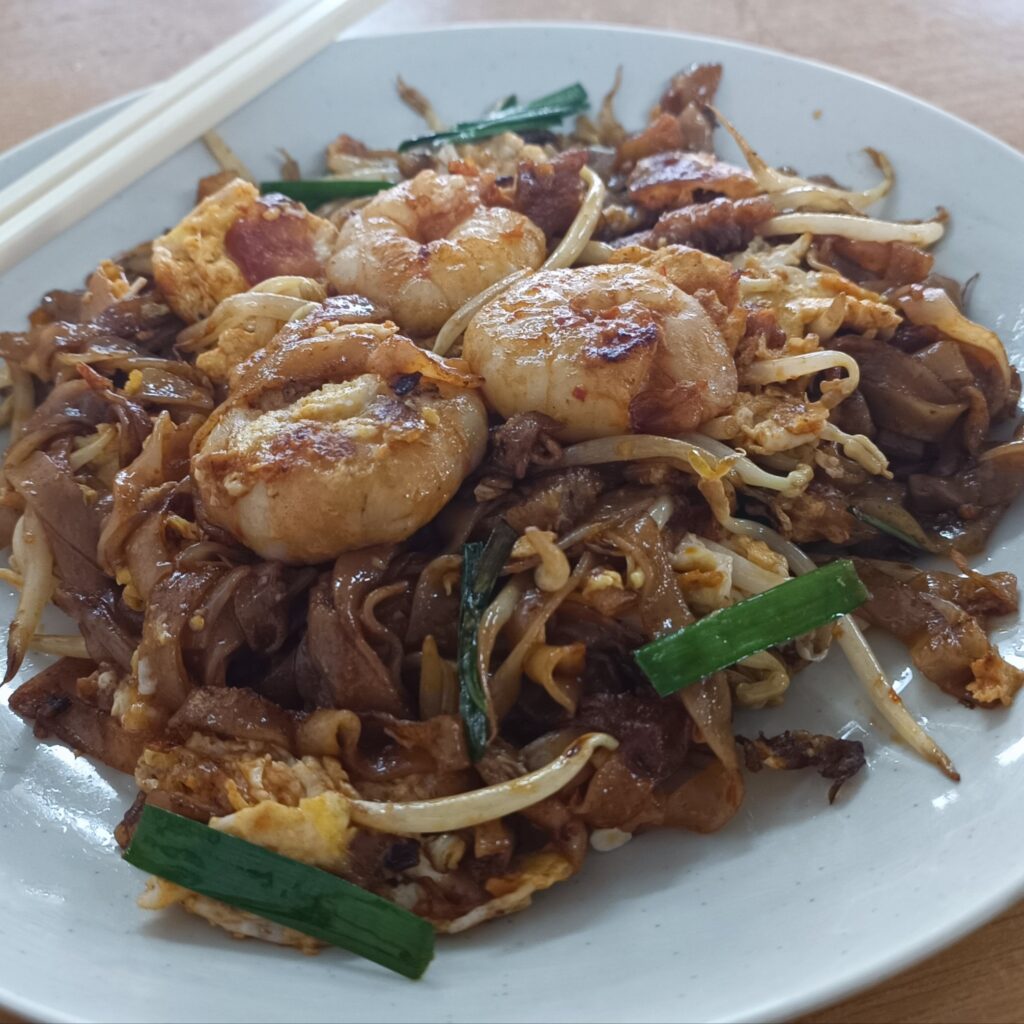 Yang Way Kopitiam Char Koey Teow
Post by Chiefeater CCM
In the Foodie Enclave of Chai Leng Park ....  (Penang Main Land), at Yang Way Kopi Tiam, there a well known Char Koey Teow...... which many ppl pointed out to me, from the time I move to Butterworth.
Pre MCO, they only operate from 10am to 2pm, which is not "suitable" for me....  now they are open from 8am.
So this Public Holiday we were Yang Way for our usual Curry Mee (Penang Curry Mee with Seafood - Not Curry Chicken), when we spotted a plate of CKT with 5 Big Prawns as we were walking in.
Tempted we ordered a plate of Char Koey Teow (Standard) for RM8. Which is on the highest price at Chai Leng Park.
The CKT was duly presented to us with 3 Big Prawns.....  Very Reasonable, Price wise....  The Taste Test:  Wok hei was decent.   No Blood Cockles as with all CKT in the area.
Those who like Big Prawns CKT have an alternative without heading to a Kampong House in Bagan Lalang for their Big Prawns CKT fix.
Now the tricky part is to convince the seller to customise it to my liking.
Business Hours
Tuesday to Sunday
07:00 am to 02:00 pm
Contact Us
Ask ChAI
Hi, I'm the Chiefeater AI and I'm still learning, so pardon any hiccups along the way 😊 We will not be held responsible for errors or damages resulting from the use of this chatbot. By using this chatbot, you agree to our terms of service and privacy policy.
You can click the buttons below or type your own question. Please check with the outlet to confirm correct information.
---
---
Close Chat [X]

WhatsApp Outlet

Click to Call Outlet