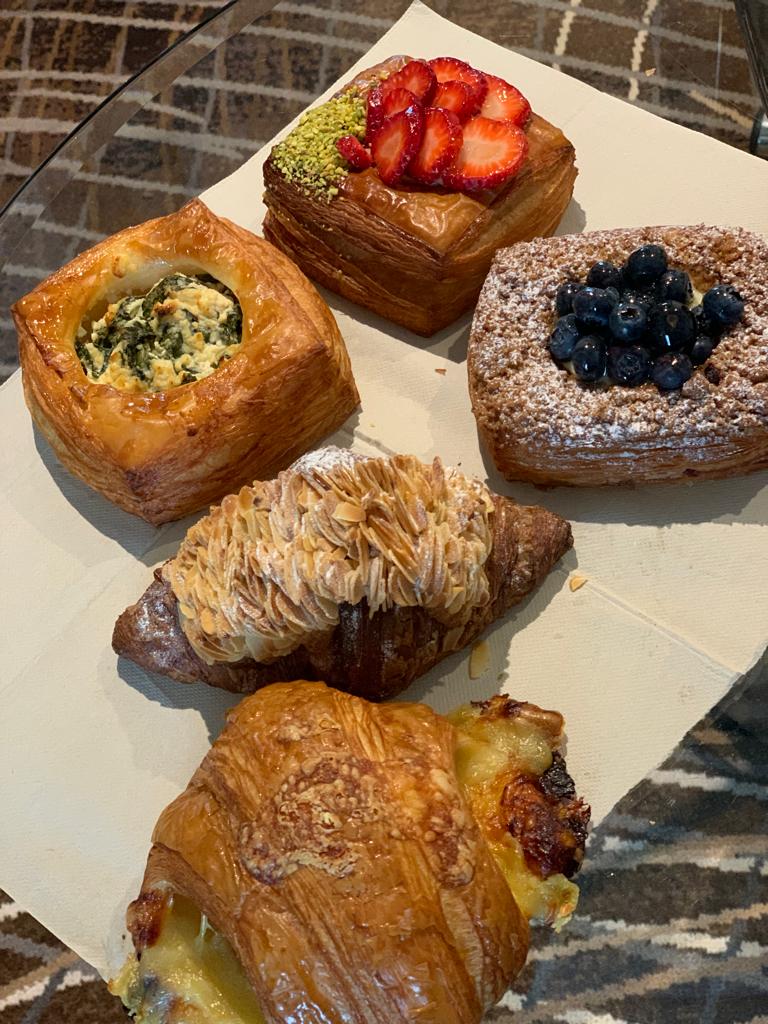 Bakemono Bakers Croissant
Post by Chiefeater Stan21
There's ALWAYS a line at this gem of a bakery. Bakemono Bakers is tucked in between the lane of Melbourne Central! I don't understand how people still find their way to this place EVERYDAY! She was there at 9 am - on a Saturday - and had to be in line for a good 20 minutes. But what she came back with was nothing short of delicious!
Every single variant had its own flavour and I loved it! The almond croissant is their signature but the rest were super as well.
Put them on your itinerary.
Business Hours
Monday to Friday
07:30 am - 03:00 pm
Saturday & Sunday
08:30 am - 03:00 pm
Contact Us
Ask ChAI
Hi, I'm the Chiefeater AI and I'm still learning, so pardon any hiccups along the way 😊 We will not be held responsible for errors or damages resulting from the use of this chatbot. By using this chatbot, you agree to our terms of service and privacy policy.
You can click the buttons below or type your own question. Please check with the outlet to confirm correct information.
---
---
Close Chat [X]