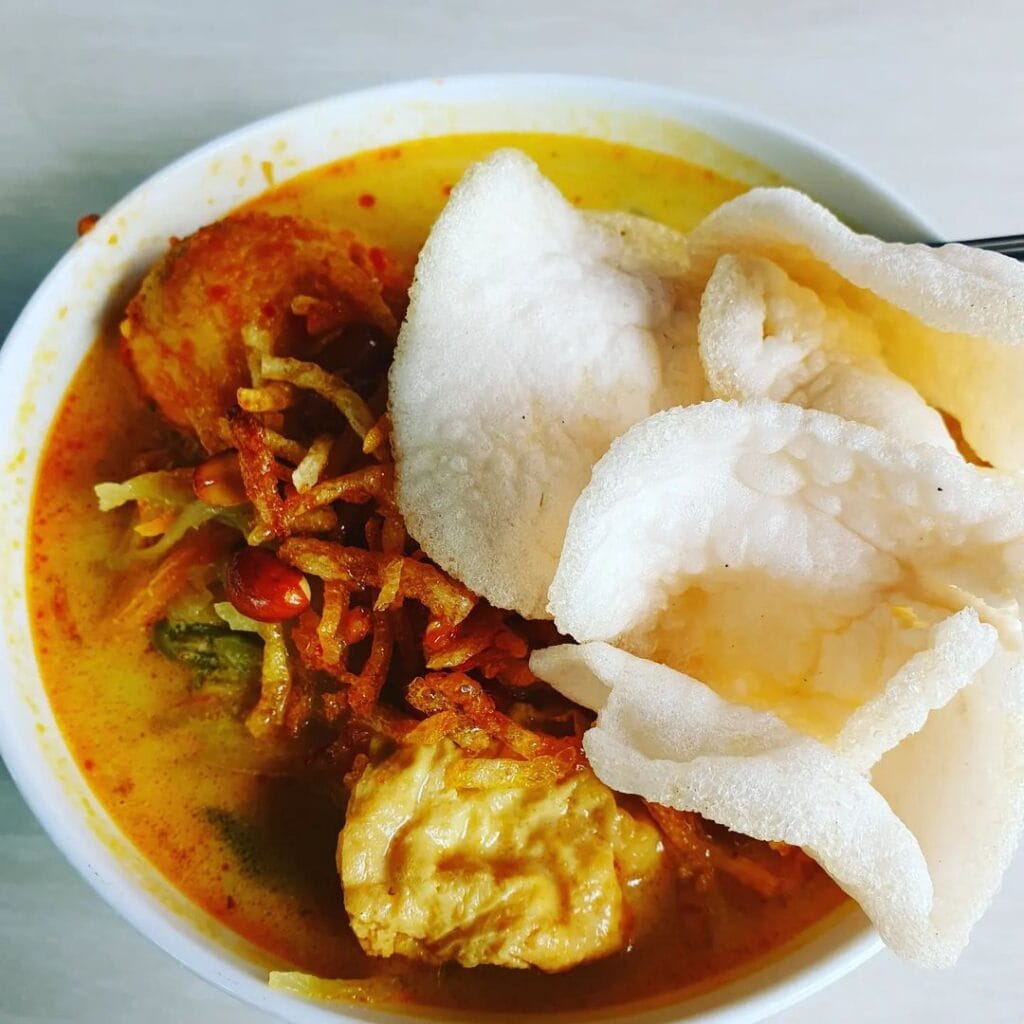 Dapur Jum Jakarta Lontong
Post by Chiefeater Vrajlal
Lontong Sayur Telur at PIK in Jakarta was really good. The kuah was well balanced with fresh veg, but it's the Kentang Mustafa (shredded fried potato) that gives this dish a kick. Delicious and cheap. Excluding sales tax it only costs Rp25K or MYR7.33. Perfect quick lunch!
Follow him on instagram at @vrajlal
Contact Us
Ask ChAI
Hi, I'm the Chiefeater AI and I'm still learning, so pardon any hiccups along the way 😊 We will not be held responsible for errors or damages resulting from the use of this chatbot. By using this chatbot, you agree to our terms of service and privacy policy.
You can click the buttons below or type your own question. Please check with the outlet to confirm correct information.
---
---
Close Chat [X]

WhatsApp Outlet

Click to Call Outlet