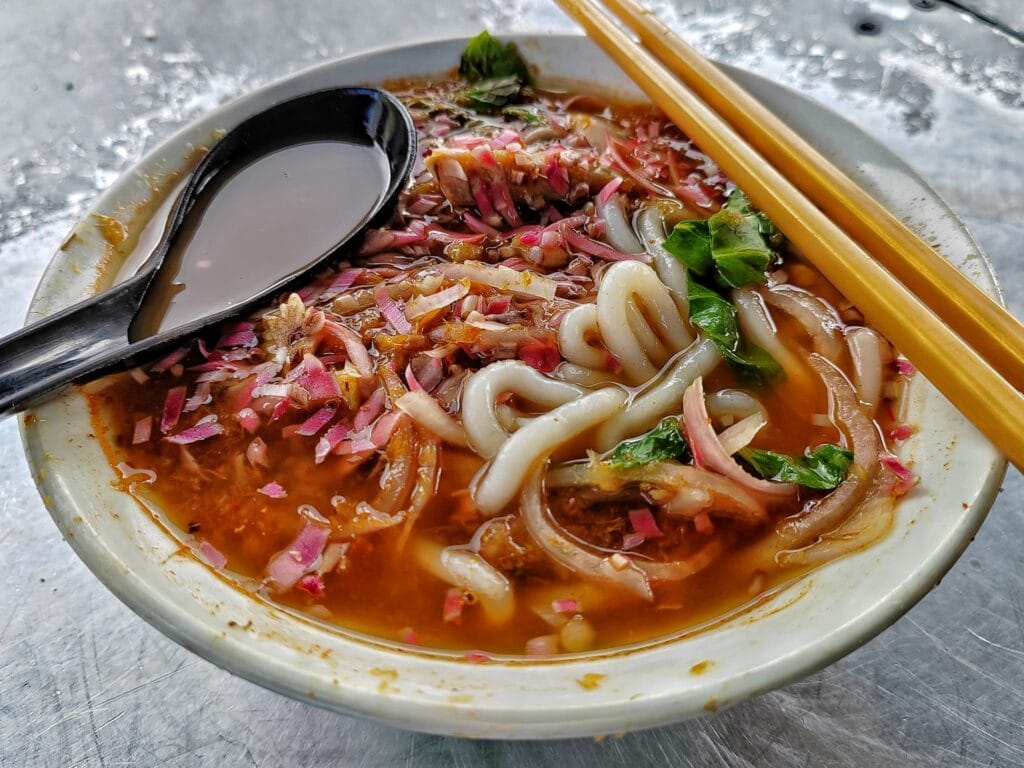 Ewe Laksa Asam Laksa
Post by Chiefeater Hedges Liang
Today I had this LAKSA with visible fish swimming in the broth at only RM4! The taste is heavenly and best of all is, it makes me sweat happily, wet wonderfully and eat until my tetek puun turned pinkish! One word! Delicious till my gps lost direction! So....so.....so good to taste! And the laksa seller is one of the most friendliest person I've ever seen.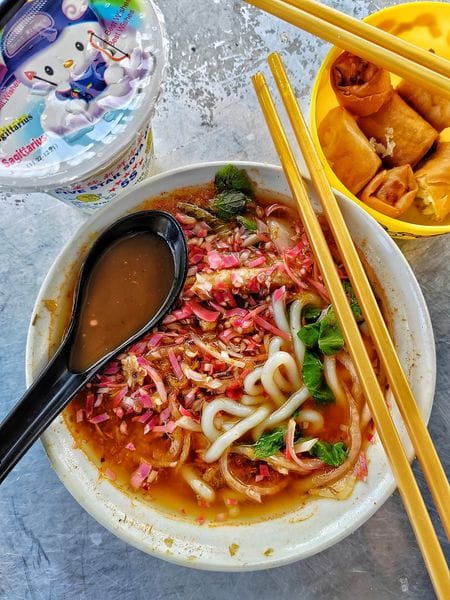 Translated
Today I had a bowl of LAKSA with clearly visible fish swimming in the broth for only RM4! The taste was divine, and the best part was that it made me sweat with joy, soaked me in delight, and even turned my cheeks rosy! In a nutshell, it was so delicious that it made my GPS lose its way! It was simply outstanding in terms of flavour! Moreover, the laksa seller was one of the friendliest individuals I have ever encountered.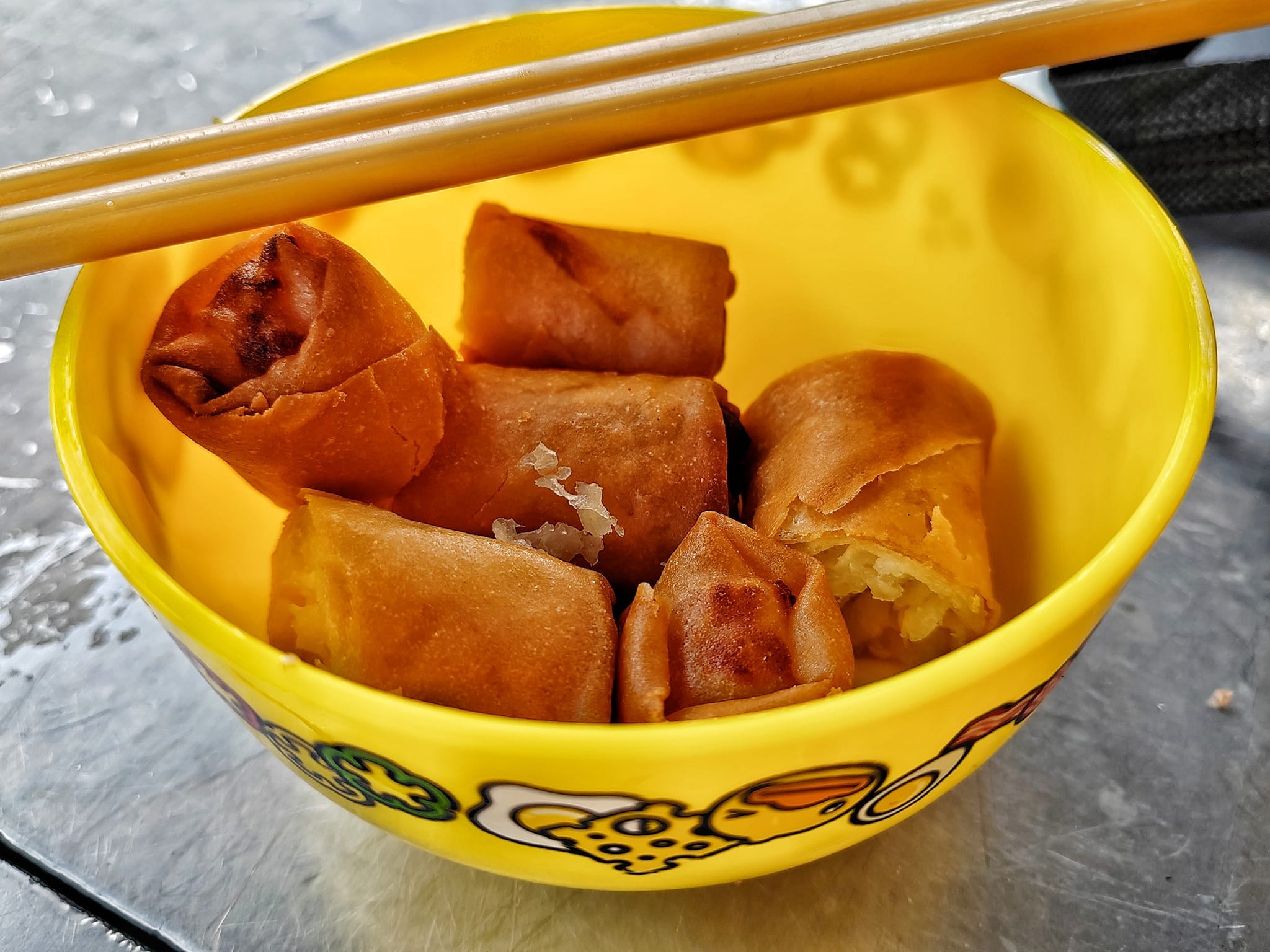 Pricing
This bowl of laksa is RM4.00 for a small portion and RM4.30 for a large portion. Popiah is RM1.
Business Hours
Monday to Saturday
12:30 pm - 03:00 pm
Closed on Sunday
Contact Us
Ask ChAI
Hi, I'm the Chiefeater AI and I'm still learning, so pardon any hiccups along the way 😊 We will not be held responsible for errors or damages resulting from the use of this chatbot. By using this chatbot, you agree to our terms of service and privacy policy.
You can click the buttons below or type your own question. Please check with the outlet to confirm correct information.
---
---
Close Chat [X]

WhatsApp Outlet

Click to Call Outlet