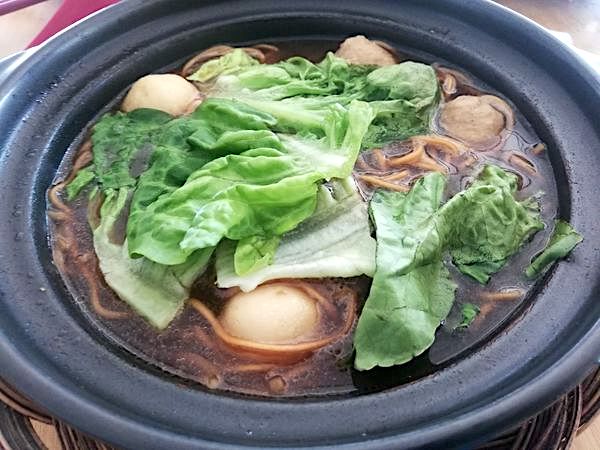 Food Court 555 Claypot Noodles
Chiefeater Lucia Lai
went with my brother and a friend. all 3 of us were not familiar with taiping at all so after the funeral service, for our lunch, we google for nearest foodcourt/hawkers centre and we got this - the 555 Hawker Centre (not updated), so we went there.
this hawkers centre is in one long row and at that time (past 12 noon), i notice serveral stalls were not opened. there is a chicken rice stall, nasi lemak, char koay kak, bah kut teh (with rice and noodles). there is a char koay teow/fried rice stall but it was not opened.
i order the claypot noodles from the bah kut teh stall. i notice later the broth was like the bah kut teh broth... and it was one of the best broth i have ever tasted. so very delicious. can feel the herbs and spices so much (thick). i lapped up all the soup - left the claypot dry!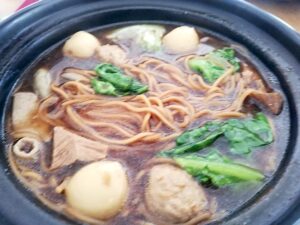 really, one of the best broth i have ever tasted. the taste was so lingering... even an hour after eating it, i can still feel the taste in my mouth. no kidding! i like it so much, that's why i need to post about it. never tasted such good broth in penang.
i wonder if there are any people in taiping who knows of this stall?
then the 3 of decided to share the char koay kak. surprisingly the char koay kak was nice too but they were all cut int very small piece. i prefer bigger pieces... but never mind, the taste was good, good enough.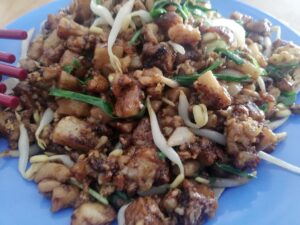 forgot to take photos of the two stalls. what a pity. anyway the claypot noodles, the chef was a man and helped by a lady, while the char koay kak was fried by an elderly lady.
just post because i find the claypot noodles broth so very delicious. oh ya, it was RM8.00, with added innards (or some called it offal?). i usually don't take innards but since i was thinking this comes in a soup and claypot and it was once in a while, ok to take them.
Follow Chiefeater Lucia Lai on FB
Business Hours
Sunday to Tuesday
10:00 am - 10:00 pm
Thursday to Saturday
09:00 am - 10:00 pm
Closed on Wednesday
Contact Us
Ask ChAI
Hi, I'm the Chiefeater AI and I'm still learning, so pardon any hiccups along the way 😊 We will not be held responsible for errors or damages resulting from the use of this chatbot. By using this chatbot, you agree to our terms of service and privacy policy.
You can click the buttons below or type your own question. Please check with the outlet to confirm correct information.
---
---
Close Chat [X]

WhatsApp Outlet

Click to Call Outlet