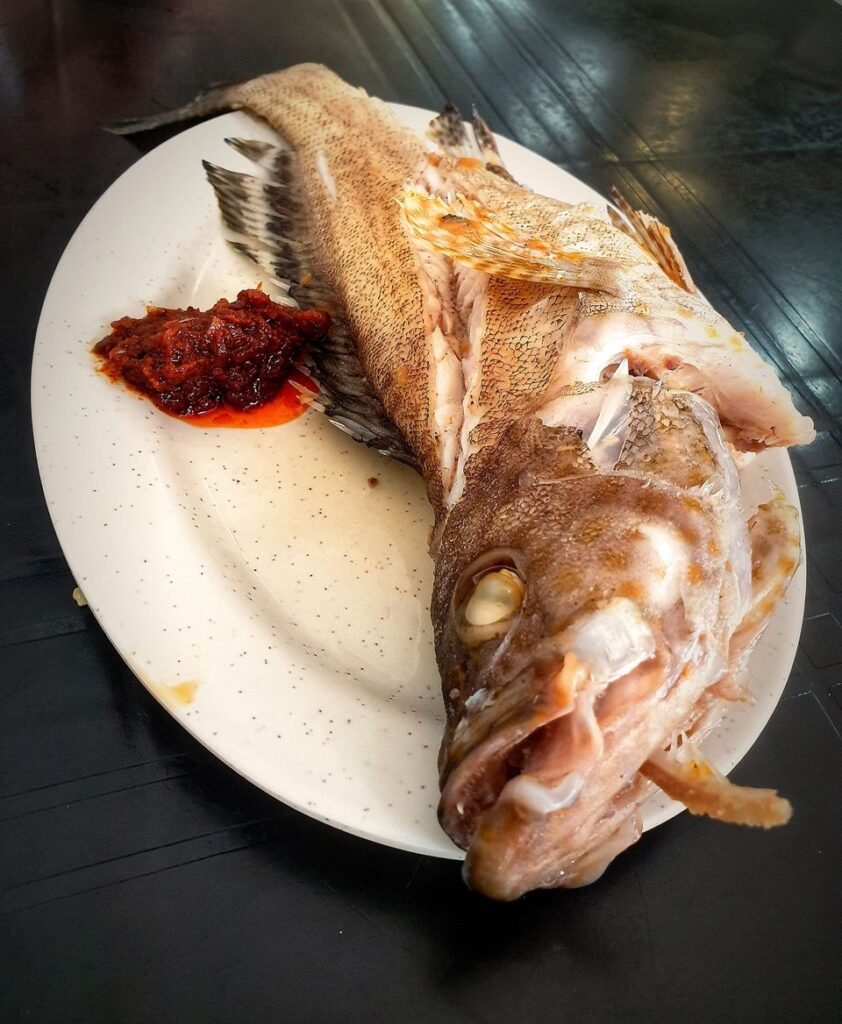 Kemaman Mee Ikan Blanched Fish
Post by Chiefeater Bird Okane
This is the only place that I can proudly bring my outstation friends to enjoy something that their place won't probably have. It's Kemaman Mee Ikan. Originated from Kemaman, Terengganu (mother operating). Here in Kuantan, is managed by the daughter and husband team.
There are many types of fish to choose but that also depends on the catch of the day and its freshness. Fishes like grouper, selar, kembong, bawal hitam dan lain lain are normally on the lists.
The fish that you choose is simply blanch in hot water to retain its original taste. No any fancy type of cooking to add whatever sauce in it. The only sauce you have is their signature sambal. The broth is clear, natural sweet without MSG added.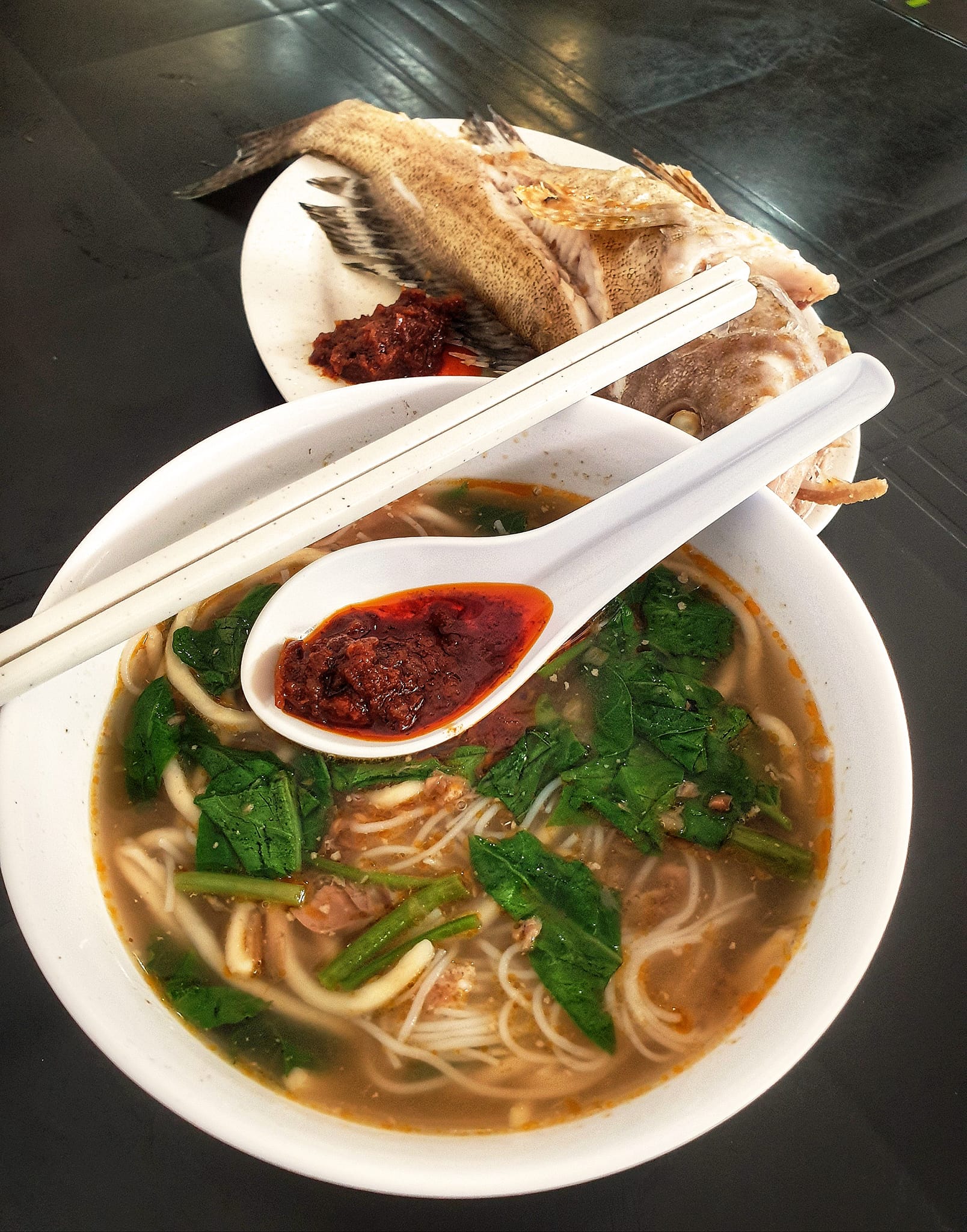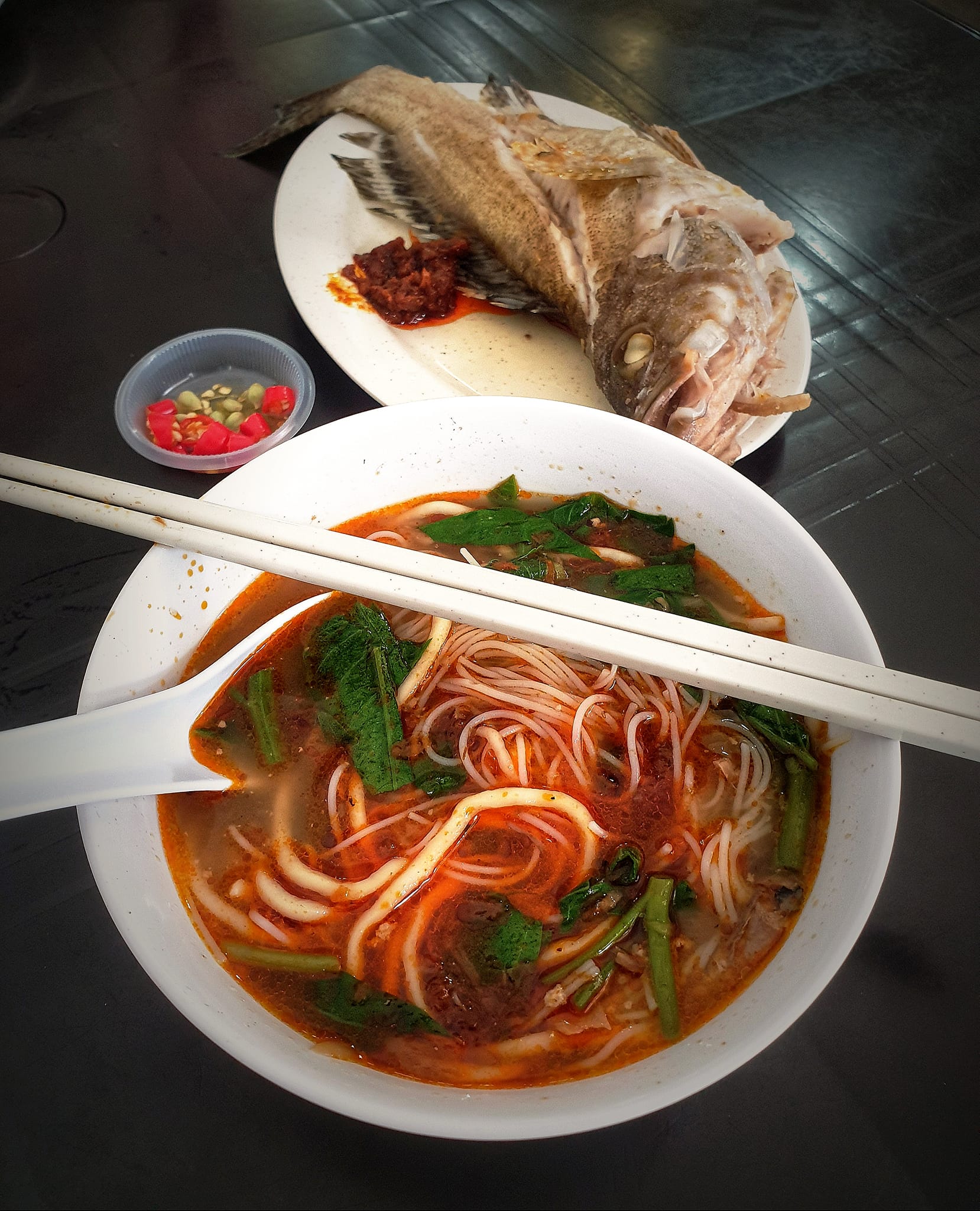 Business Hours
Tuesday to Sunday
07:30 am to 03:30 pm
Closed on Monday
Contact Us
Ask ChAI
Hi, I'm the Chiefeater AI and I'm still learning, so pardon any hiccups along the way 😊 We will not be held responsible for errors or damages resulting from the use of this chatbot. By using this chatbot, you agree to our terms of service and privacy policy.
You can click the buttons below or type your own question. Please check with the outlet to confirm correct information.
---
---
Close Chat [X]

WhatsApp Outlet

Click to Call Outlet