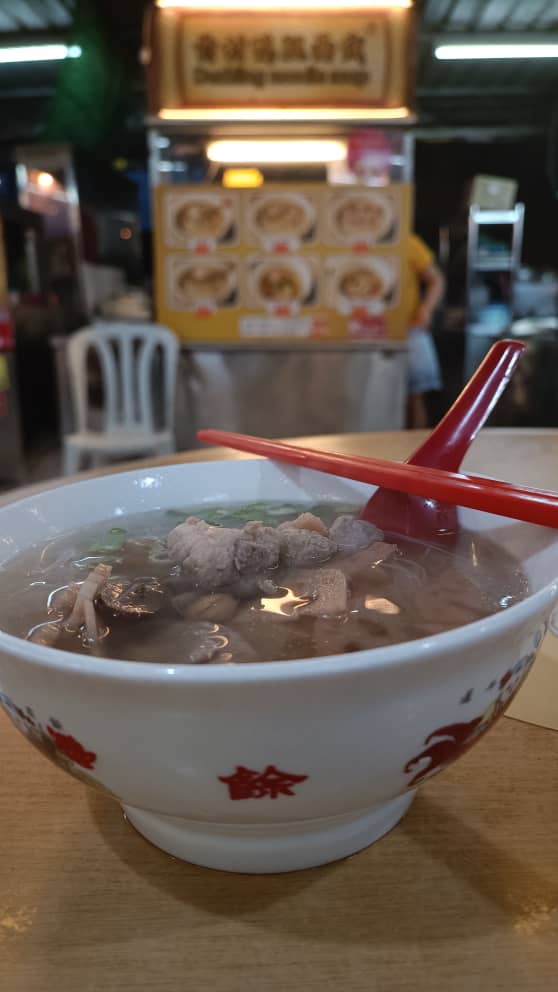 Medan Selera WR Duckling Herbal Soup
Post by Chiefeater CCM
Medan Selera WR is the largest in Butterworth, and with a car park bigger than the food court it self, make it a magnet for foodies, or just nearby residents filling their bellies. This visit we had the Duckling Herbal Soup, the star of the evening, and the Pan Mee (Dry). The Duckling Herbal Soup with the pork ribs toppings has indeed a herbal punch to it. Sufficient ingredients, tasty.
The Pan Mee needed some soya sauce to season it. Unfortunately the norm now a days. The accompanying sambal helped.

To share we had Oyster Omelette and Satay. Unfortunately they have ran out of the Mutton Satay (our fav) even though it was early-ish, we make do with chicken, and this stall has one of the more affordable satay in the area.  Nicely and freely broiled, succulent, tender, tasty.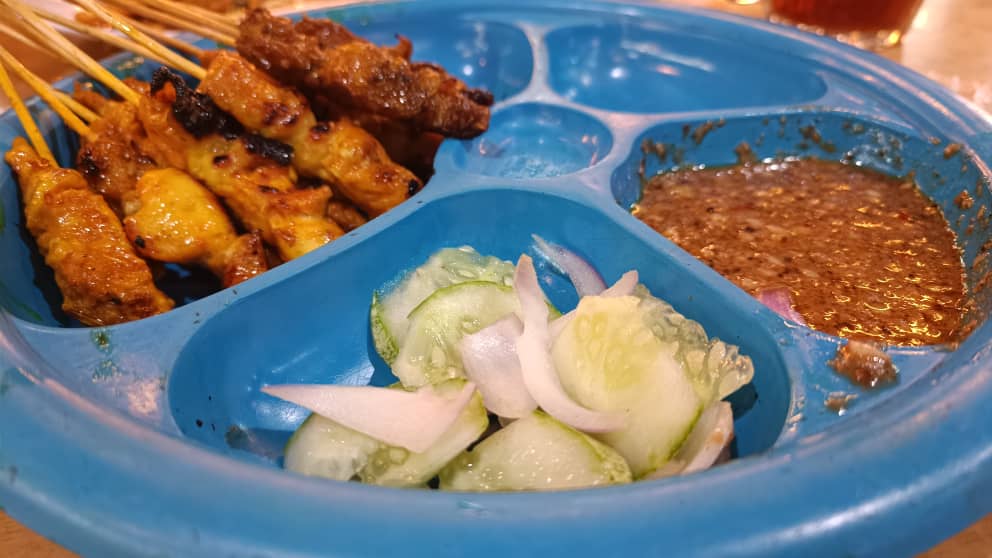 The Oyster Omelette here is different. It's more "dry" less gooey than the Island stalls.  Some say it's Thai Style.  Whatever, it's tasty.

Medan Selera WR is a place where you can always find something to satisfy your self with a tasty meal with the wide variety of choice available.
Business Hours
Opens Daily
12:00 pm - 01:00 am
Contact Us
Ask ChAI
Hi, I'm the Chiefeater AI and I'm still learning, so pardon any hiccups along the way 😊 We will not be held responsible for errors or damages resulting from the use of this chatbot. By using this chatbot, you agree to our terms of service and privacy policy.
You can click the buttons below or type your own question. Please check with the outlet to confirm correct information.
---
---
Close Chat [X]