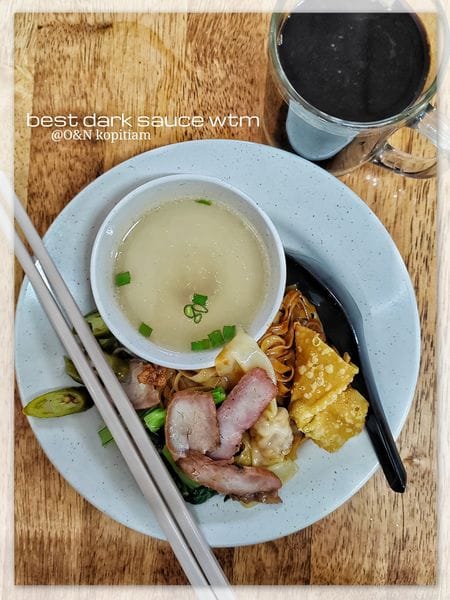 O&N Kopitiam Wantan Mee
Post by Chiefeater Hedges Liang
Dark sauce wantan mee is not what I'm looking forward to. However, this O&N Kopitiam dark sauce wantan mee has changed my mind but not because I love their dark sauce. I love it because she took the initiative to evenly coated her noodles with pork lard oil and the sauce. And definitely not like those wet and banjir-ed with dark sauce unless you specifically requested! My wife and daughter love their soup noodles. Soup base is thick and fragrance, hopefully not too much MSG.
Business Hours
Friday to Wednesday
07:00 am to 01:30 pm
Closed on Thursday
Contact Us
Ask ChAI
Hi, I'm the Chiefeater AI and I'm still learning, so pardon any hiccups along the way 😊 We will not be held responsible for errors or damages resulting from the use of this chatbot. By using this chatbot, you agree to our terms of service and privacy policy.
You can click the buttons below or type your own question. Please check with the outlet to confirm correct information.
---
---
Close Chat [X]