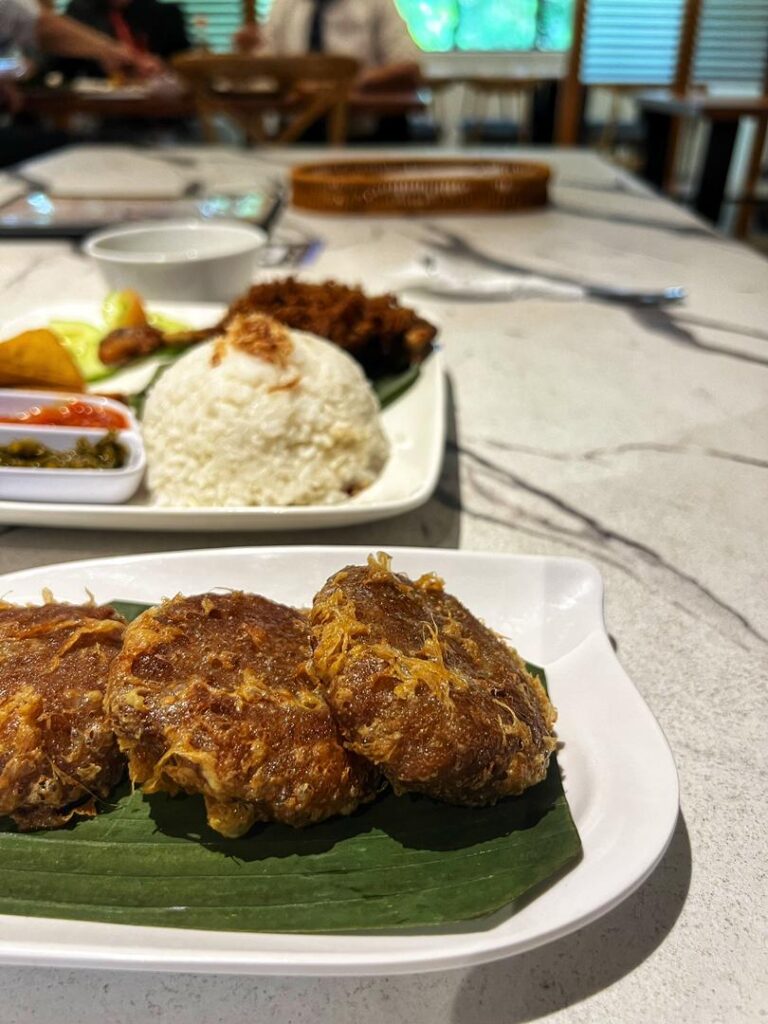 Pondok Nasi Bakar Kuala Lumpur Perkedel
Post by Chiefeater VK
Embarking on a culinary discovery to Pondok Nasi Bakar in Kuala Lumpur unfolded an adventure of flavours centred around fried duck, crispy fish, and the star of the show—the perkedel. While each dish presented its own tale, it was the perkedel that emerged as the star of the meal, beckoning a return to savor its exquisite textures and well-balanced seasoning.
The Fried Duck Rice
The fried duck or Bebek Penyet Rice, while commendable, danced on the edge of tenderness. A slight firmness detracted from what could have been a perfect performance. Nevertheless, the flavours harmonized well.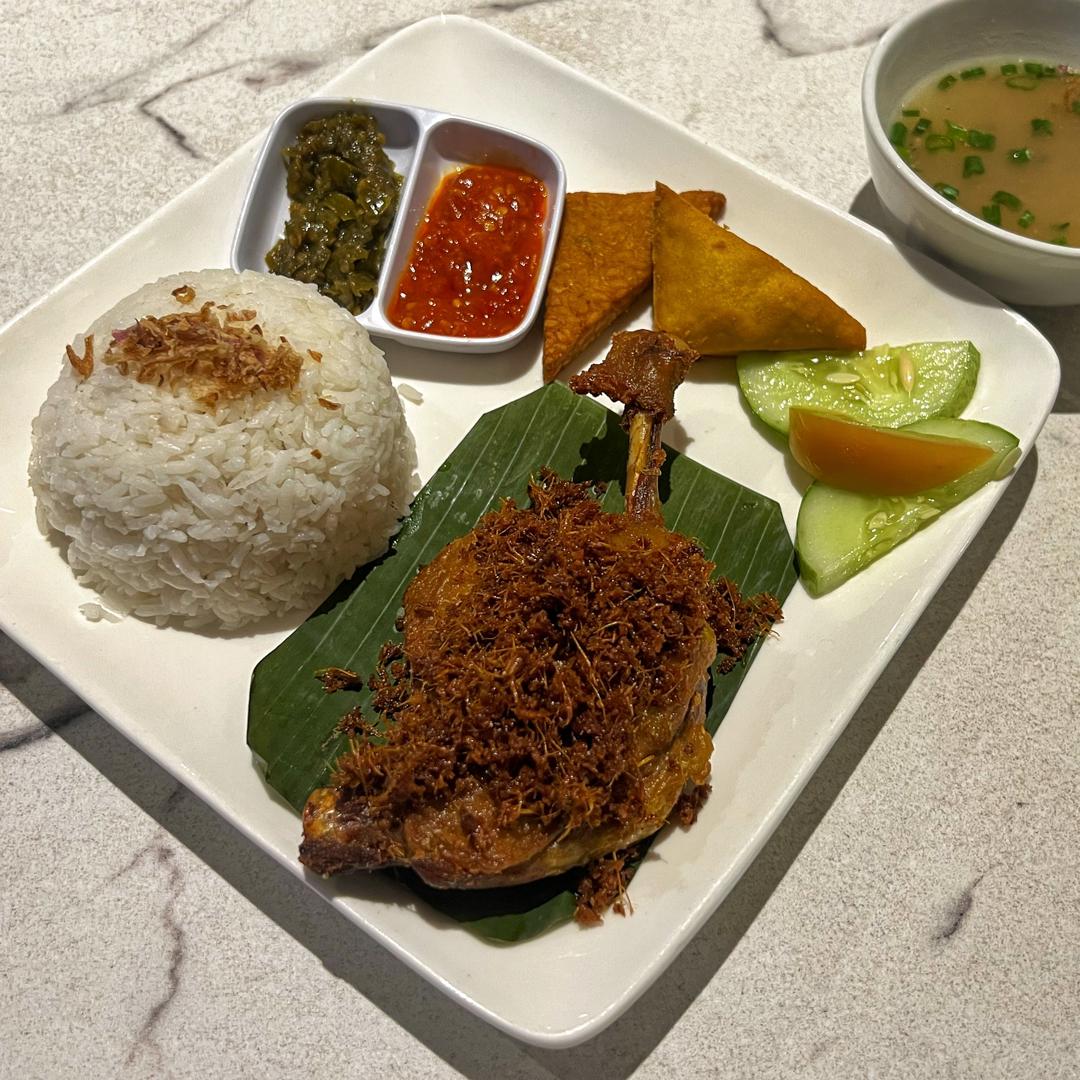 Fried Fish
The fried fish, a canvas of crispiness, painted a flavourful narrative. However, the uneven seasoning added nuances to the story. One side boasted a more profound infusion while the other was confoundingly not.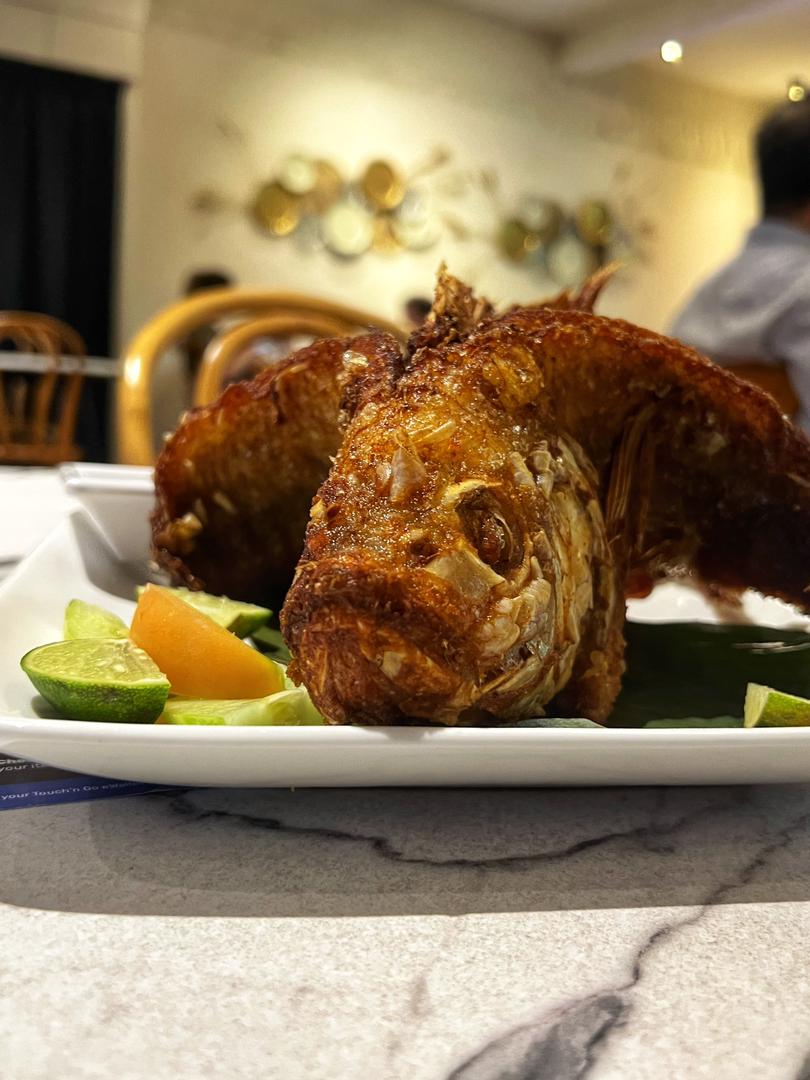 The Perkedel
The perkedel emerged as an unexpected revelation. Its impeccable texture, coupled with a well-balanced seasoning, stole the spotlight. A delightful surprise that beckoned a revisit, elevating Pondok Nasi Bakar beyond mere exploration.

Pondok Nasi Bakar Kuala Lumpur has a small private room that would be suitable for 6 pax. You could squeeze aup to 8 people if you don't mind the squeeze.
Business Hours
Monday to Friday
08:00 am to 09:30 pm
Saturday and Sunday
08:00 am to 10:00 pm
Contact Us
Ask ChAI
Hi, I'm the Chiefeater AI and I'm still learning, so pardon any hiccups along the way 😊 We will not be held responsible for errors or damages resulting from the use of this chatbot. By using this chatbot, you agree to our terms of service and privacy policy.
You can click the buttons below or type your own question. Please check with the outlet to confirm correct information.
---
---
Close Chat [X]

WhatsApp Outlet

Click to Call Outlet
There are no reviews yet.