Restoran Ee Hoong Char Kuey Teow
Post by Chiefeater Kane Chong
Walao eh this Restoran Ee Hoong now bisnes so good jor. Almost full house. I ordered Hainam jiken chop rice, sibeh hociak & price oni RM11 sibeh daisek. The CKT (Char Kuey Teow), u see photo oredy know is houhousek geh.
Kids ordered zueyokfun (pork noodles) & carbonara spaghetti jiken (chicken) chop. All oso hociak. Sektousongsong geh.
I know why good bisnes jor. becos got many stalls many choices, sumore is not lousy foods deswai more ppls now. I've yet to try all the stalls..next round can try.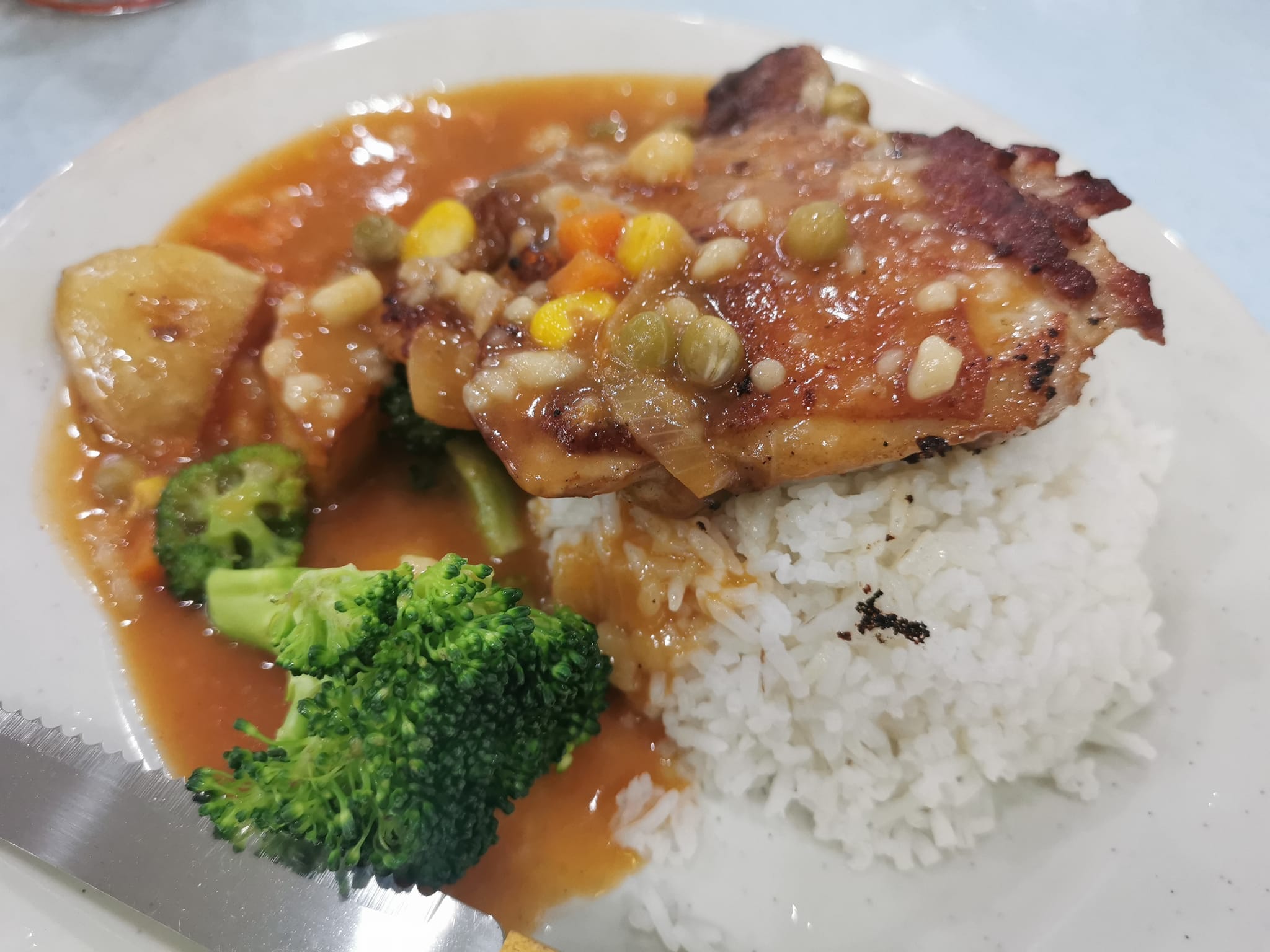 Business Hours
Sunday to Friday
07:00 am - 10:00 pm
Contact Us
Ask ChAI
Hi, I'm the Chiefeater AI and I'm still learning, so pardon any hiccups along the way 😊 We will not be held responsible for errors or damages resulting from the use of this chatbot. By using this chatbot, you agree to our terms of service and privacy policy.
You can click the buttons below or type your own question. Please check with the outlet to confirm correct information.
---
---
Close Chat [X]

WhatsApp Outlet

Click to Call Outlet