Restoran Hock Thai Pan Mee
Post by Chiefeater Yong Choy Peng
One of the best Handmade Pan Mee in my neighbourhood in SS2 is found at Restoran Hock Thai. It's usually flooded with people on Saturdays and Sundays in the mornings right up till lunch time. It is closed on Mondays. The shop is usually quite packed on weekends catering to people from the neighbourhood.
This handmade Pan Mee is one of the best Pan Mee I have ever eaten. I usually like my Pan Mee Dry. They are quite generous with the minced meat. If you do not have enough ikan bilis, you may ask for an add on with a RM1 extra charge. Their ikan bilis is super crispy and rocks! The best part for this Pan Mee is complimented with a good chili sambal. Topped with some lime squeezed into it, it completes the whole Pan Mee experience.
Here's a look at the Pan Mee (Pulled) handmade noodle texture. Its smooth texture glides in your mouth. These days not many Pan Mee stalls offer pulled handmade ones cause it's a lot of work. I have seen their team of workers roll pre-made flour into balls before stretching and pulling it into a strip of noodle that looks like a tongue before cooking it. Sometimes when business is good, the wait can be up to ten bowls or more.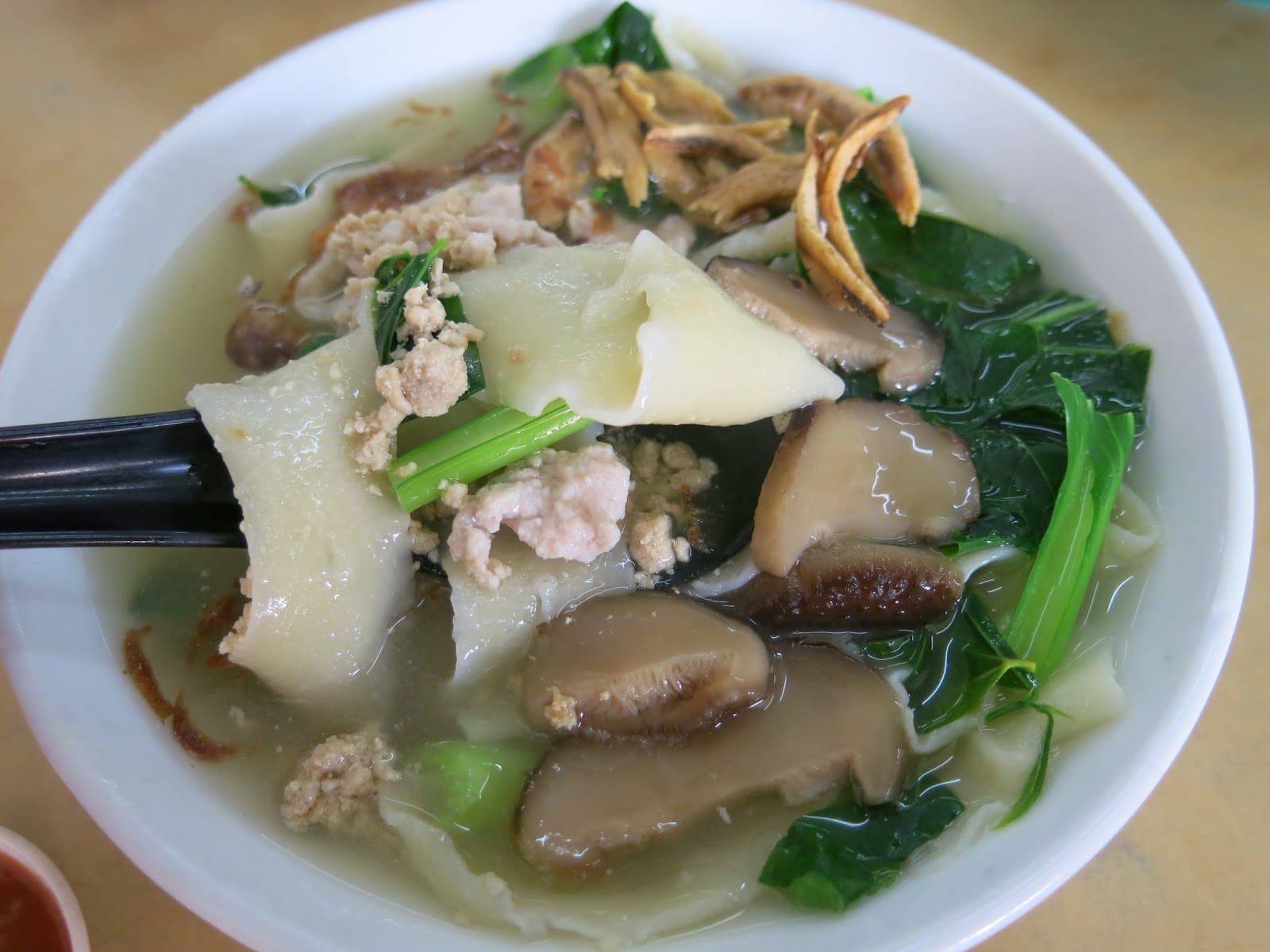 Follow Chiefeater Yong Choy Peng on IG
Contact Us
Ask ChAI
Hi, I'm the Chiefeater AI and I'm still learning, so pardon any hiccups along the way 😊 We will not be held responsible for errors or damages resulting from the use of this chatbot. By using this chatbot, you agree to our terms of service and privacy policy.
You can click the buttons below or type your own question. Please check with the outlet to confirm correct information.
---
---
Close Chat [X]

WhatsApp Outlet

Click to Call Outlet