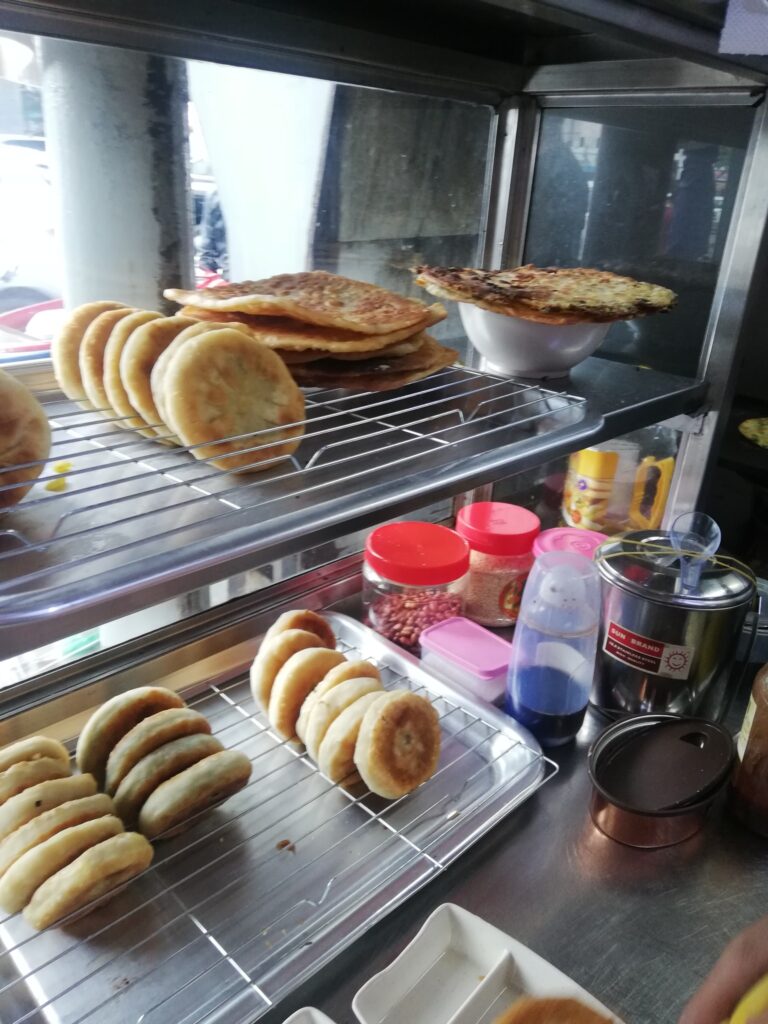 Restoran Joo Huat Chinese Scones
Post by Chiefeater Lucia Lai
Was at Restoran Joo Huat and saw this new stall selling Chinese scones. the stall's signboard with the name are all in chinese and i can't read. i suppose it is a pancake stall... kind of like one that i came across at new lane corner coffee shop, selling chinese scones with filling inside.
ok there are two types - one is the small round one and the other is the big thin crispy one. the small round one has 4 flavours - potatoes, chicken, spring onion, nuts. the thin crispy one has 2 flavours only - spring onion and the other i forgot.
well i bought the small one - potatoes and egg flavour and for the thin crispy one i bought the spring onion flavour. each was at RM3.00. i found all of them taste good. i particularly like the potatoes pancake. i notice there are some tiny pcs of ham in it. then when i try the egg one, i also notice the tiny pcs of ham. maybe all 4 also has the ham.
this is quite a new stall at the joo huat coffee shop (where the famous kim leng loh mee is). could be one month or two months old maybe. i did comment to the seller how come your signboard has no english words, which makes me not knowing what on earth they are selling. she said yalah they made a mistake.... they will put up english words soon.
left is the egg pancake and right is the potatoes pancake

this is the thin crispy pancake that I bought

this is the thin crispy pancake that i bought - showing after i cut into pcs.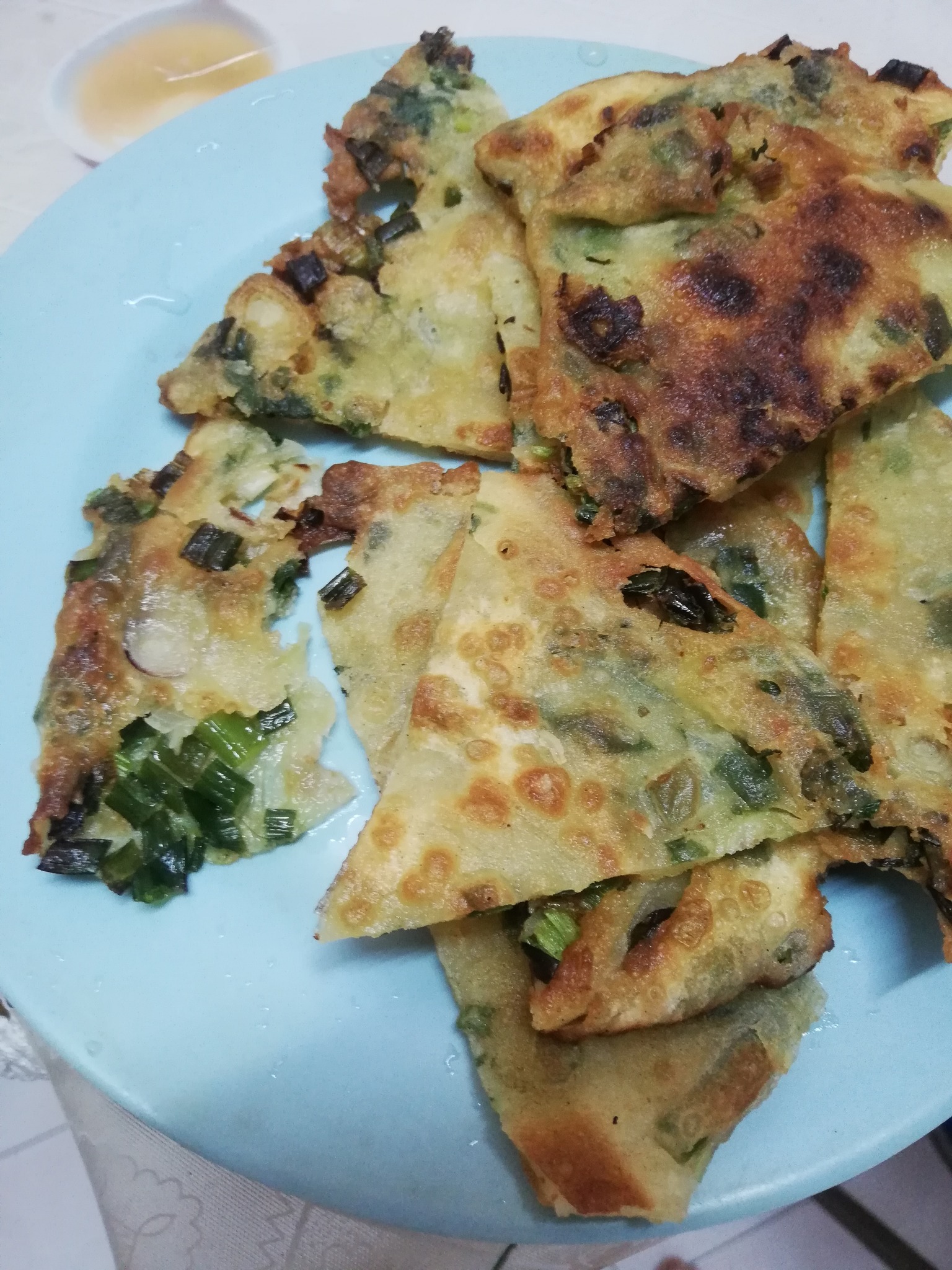 the stall
the dine-in plate is cute. shape like a boat

there! all the types mentioned here but i can't read.
Follow Chiefeater Lucia Lai on FB
Business Hours
Friday to Wednesday
07:00 am to 10:30 pm
Closed on Thursday
Contact Us
Ask ChAI
Hi, I'm the Chiefeater AI and I'm still learning, so pardon any hiccups along the way 😊 We will not be held responsible for errors or damages resulting from the use of this chatbot. By using this chatbot, you agree to our terms of service and privacy policy.
You can click the buttons below or type your own question. Please check with the outlet to confirm correct information.
---
---
Close Chat [X]

WhatsApp Outlet

Click to Call Outlet