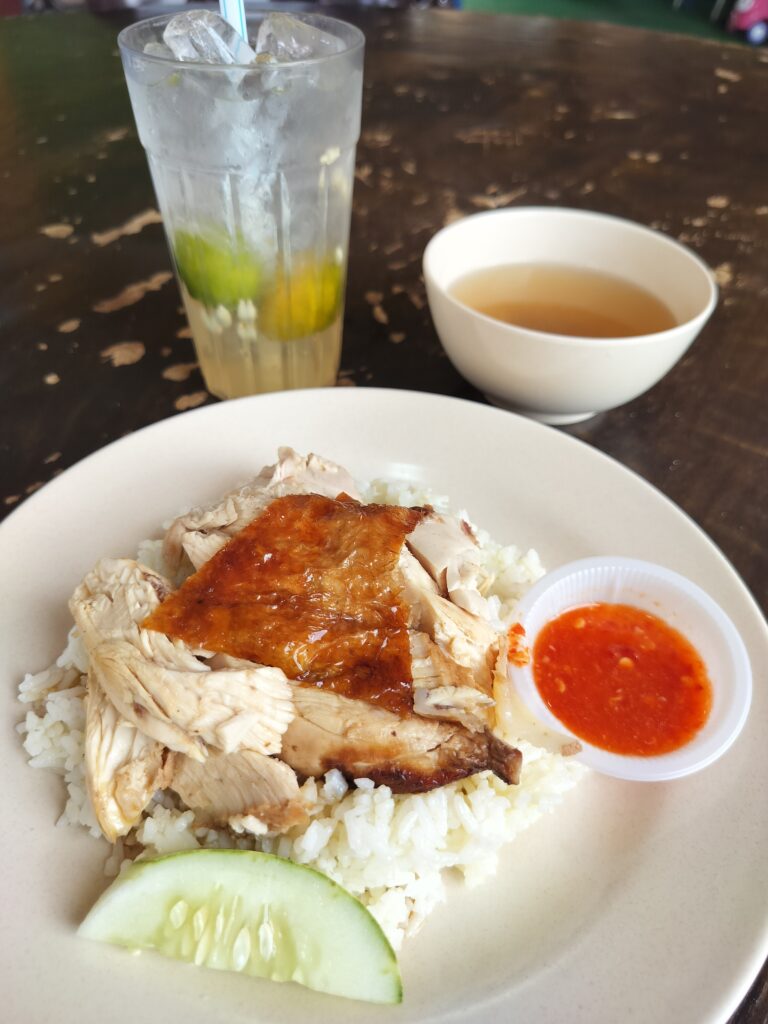 Restoran Mualaf Raub Chicken Rice
Post by Chiefeater RQ
Another long weekend, another long motorcycle ride into the wilderness, and this time I run into surprisingly good chicken rice at Restoran Mualaf Raub in the little town of Raub. The place is run by a friendly local Chinese Muslim family using halal ingredients.
Now I do this slightly weird thing of trying out new roads just to see where they lead, and I found out (as of late 2023) that the Central Spine Road cutting through Pahang's mountainous interior runs from the Karak highway, just after Bentong, all the way to Raub. The road has primary and secondary rainforest on one side, wide open views of thousands of acres of oil palm plantations on the other.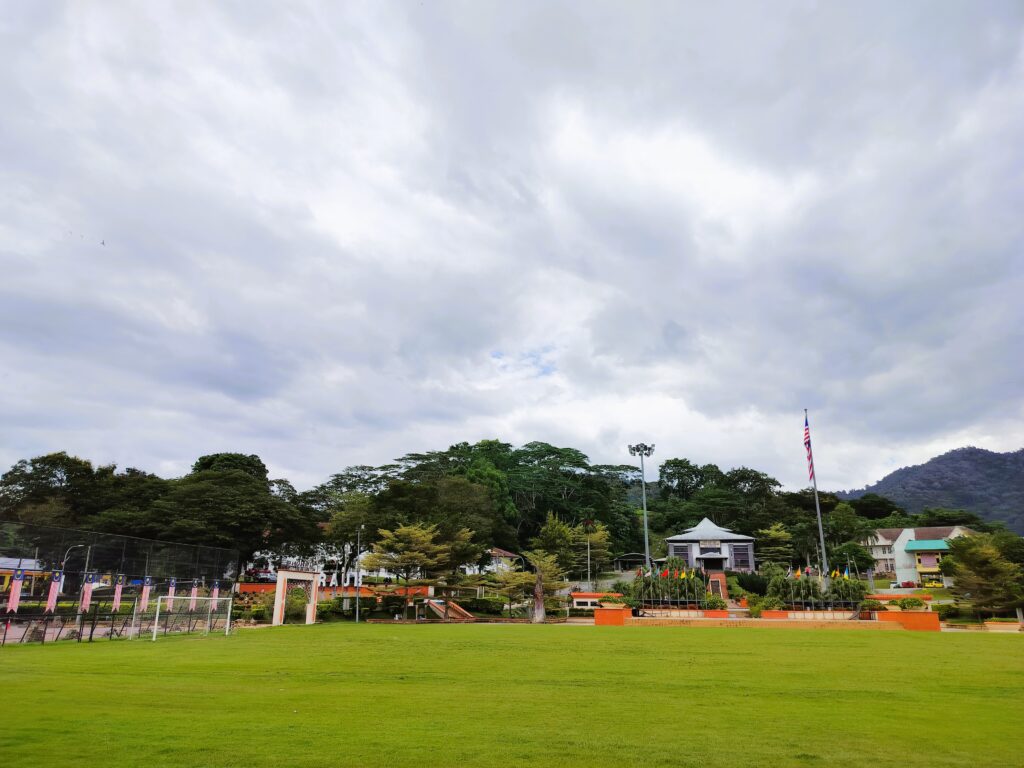 Raub has the typical small town problem of not having enough parking spots on weekends, when hordes of visitors descend to try out its famous durian varieties and local dishes. My big bike isn't small enough to squeeze between parked cars in the town center so I head to the outskirts instead to try out Restoran Mualaf's chicken rice.
Thank goodness there's plenty of roadside parking here alongside the restaurant and next to the town mosque across the road. The place has a nice expansive view of Raub's grassy town square and old colonial buildings in the distance.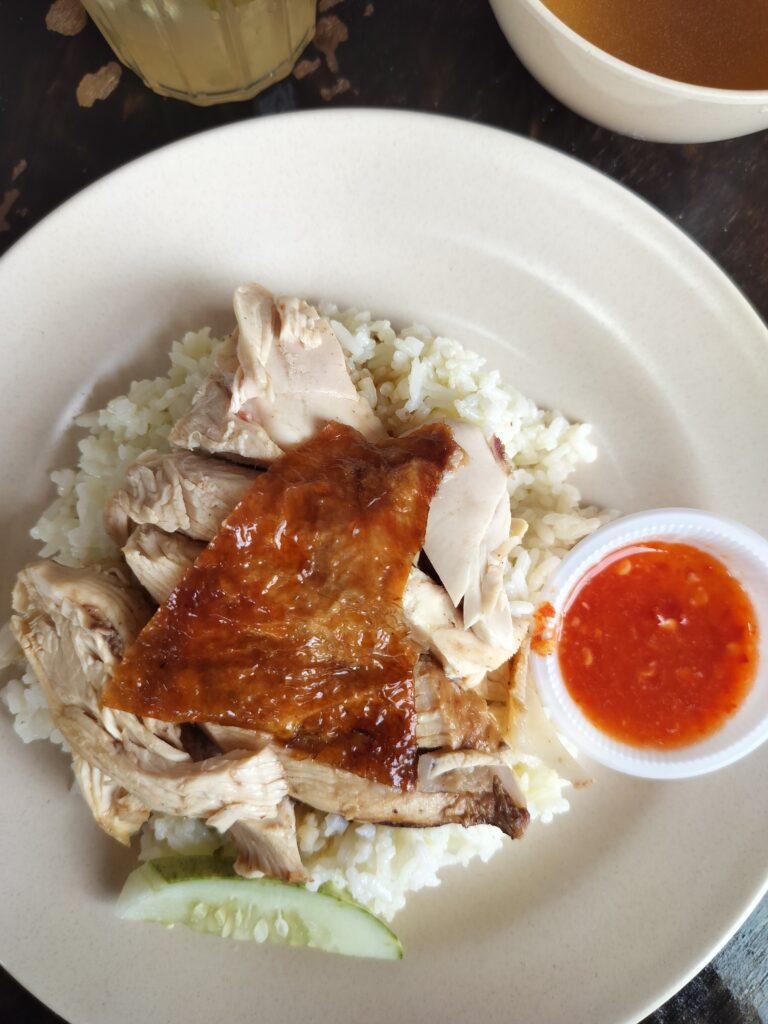 On to the chicken rice: it's authentic Hainanese-style stuff with fluffy and flavorful rice, crispy chicken skin and moist, firm meat. The accompanying sambal is a winner. There's plenty of ginger and garlic to give it a heady zing to go along with heat from chillies. Even the soup is good. The best part is the soup and sambal being self-service so you can ladle out as much as you want.
At RM6 for a plate of halal chicken rice, Restoran Mualaf Raub is a nice affordable spot for a meal if you're passing through Raub, made more convenient by the easy parking available.
Business Hours
9 am to 3 pm, 6 pm to 9:30 pm
Closed on Friday
Contact Us
Ask ChAI
Hi, I'm the Chiefeater AI and I'm still learning, so pardon any hiccups along the way 😊 We will not be held responsible for errors or damages resulting from the use of this chatbot. By using this chatbot, you agree to our terms of service and privacy policy.
You can click the buttons below or type your own question. Please check with the outlet to confirm correct information.
---
---
Close Chat [X]

WhatsApp Outlet

Click to Call Outlet