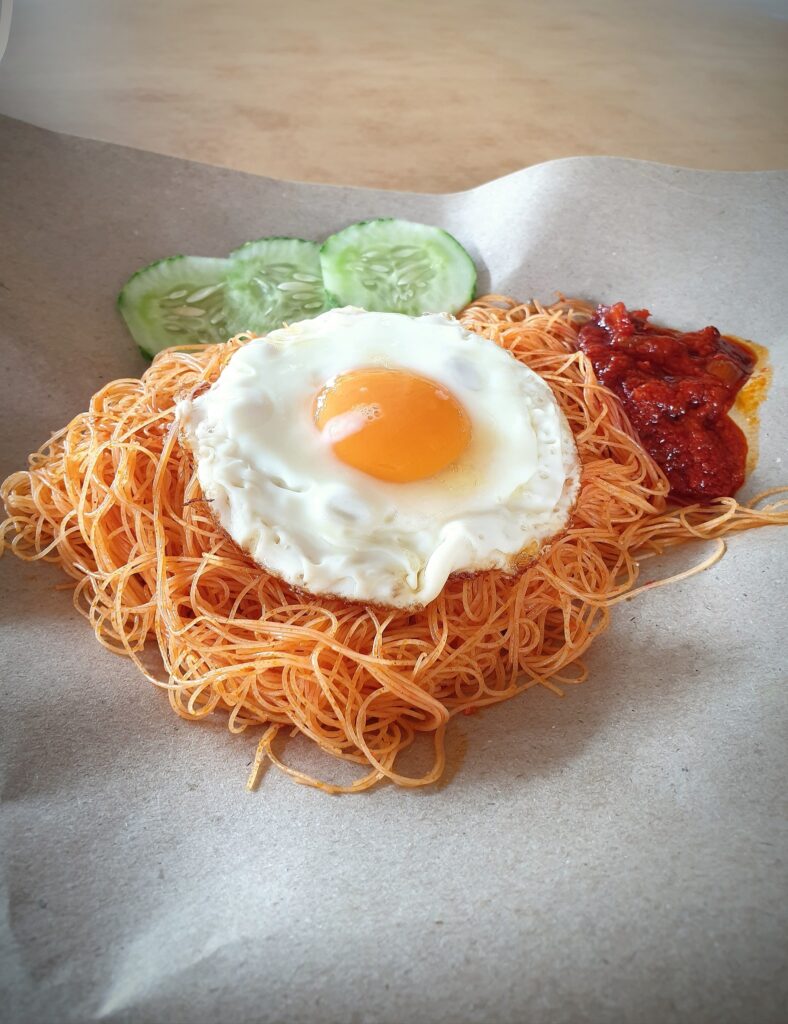 Restoran N.C.Y. Mee Siam
Post by Chiefeater Bird Okane
My morning breakfast was Meehoon Tak Tau at Restoran N.C.Y.. It's confirmed because I asked the Myanmar lady," Ini Meehoon apa?", and she replied,"Tak Tau". I asked her again and I got the same answer. So tak tau..tak tau la.
Then I paid RM4.00 and pun hentam the Meehoon Tak Tau and voila, it's good!
Stall 165, Restoran NCY 1,Jln Wong Ah Jang, Kuantan, Pahang.
Edtior's Note
Looks very much like Mee Siam to us.
Business Hours
Opens Daily
07:00 am to 11:30 pm
Contact Us
Ask ChAI
Hi, I'm the Chiefeater AI and I'm still learning, so pardon any hiccups along the way 😊 We will not be held responsible for errors or damages resulting from the use of this chatbot. By using this chatbot, you agree to our terms of service and privacy policy.
You can click the buttons below or type your own question. Please check with the outlet to confirm correct information.
---
---
Close Chat [X]