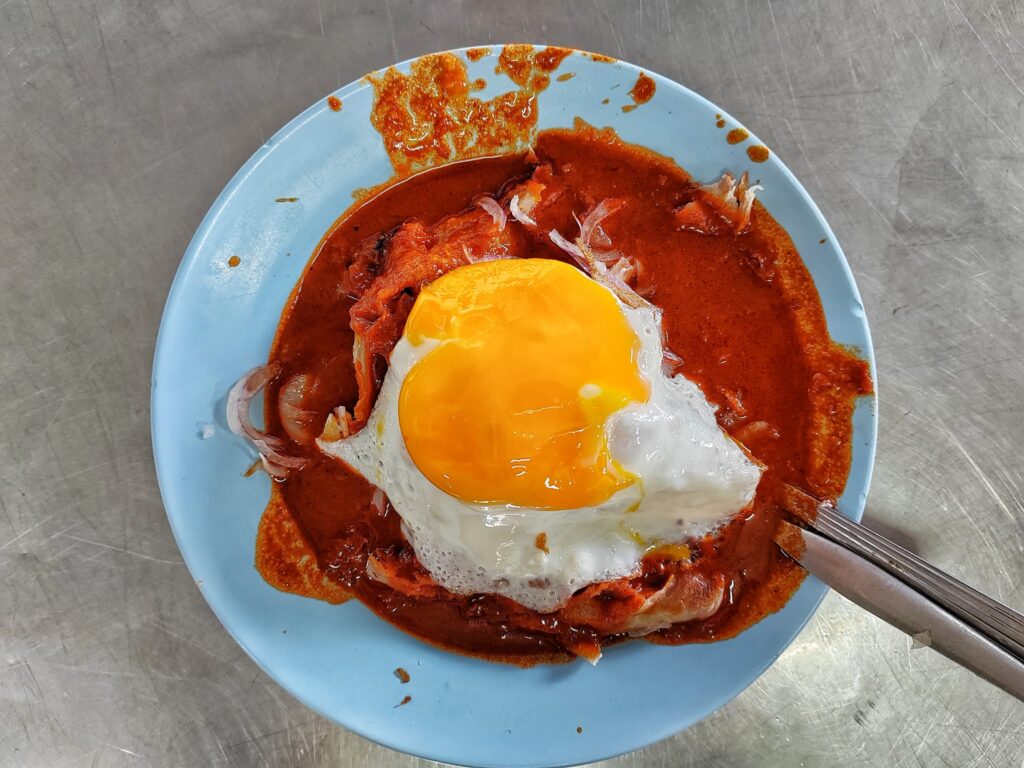 Roti Canai Gemas Road Banjir with Kuah Daging
Post by Chiefeater Hedges Liang
Probably famous for decades but today was my first time here like a virgin meeting his new girlfriend. Shocked to see stall is still crowded with customer at 10 am. Asked the boss until what time is his business hour? He said sampai dua belas tengah petang! I find the place and way of food preparation is much cleaner than the one at transfer road but taste wise, transfer road sedap sikit. By the way eating (sedak gilerr) roti canai is my once or twice a year affair so I must eat at where the Q is long and strong!
As usual, 2 pieces of flatbread, one telur matahari naik, a piece of beef and banjir with only kuah daging!
Menu
Roti Canai Ayam Special - RM7
Roti Canai Daging Special - RM5
Roti Canai Kambing Special - RM8
Roti Bakar Telor Goyang - RM4
Roti Bossku - RM4
ROTI CANAI - RM1
ROTI TELOR - RM2
ROTI BAWANG - RM2
ROTI CHEESE - RM2
ROTI BAKAR KOSONG - RM2
AYAM - RM4
DAGING - RM2
KAMBING - RM5
TELOR MATA - RM1
Business Hours
Tuesday to Sunday
07:00 am - 12:30 pm
Closed on Monday
Contact Us
Ask ChAI
Hi, I'm the Chiefeater AI and I'm still learning, so pardon any hiccups along the way 😊 We will not be held responsible for errors or damages resulting from the use of this chatbot. By using this chatbot, you agree to our terms of service and privacy policy.
You can click the buttons below or type your own question. Please check with the outlet to confirm correct information.
---
---
Close Chat [X]

WhatsApp Outlet

Click to Call Outlet
There are no reviews yet.