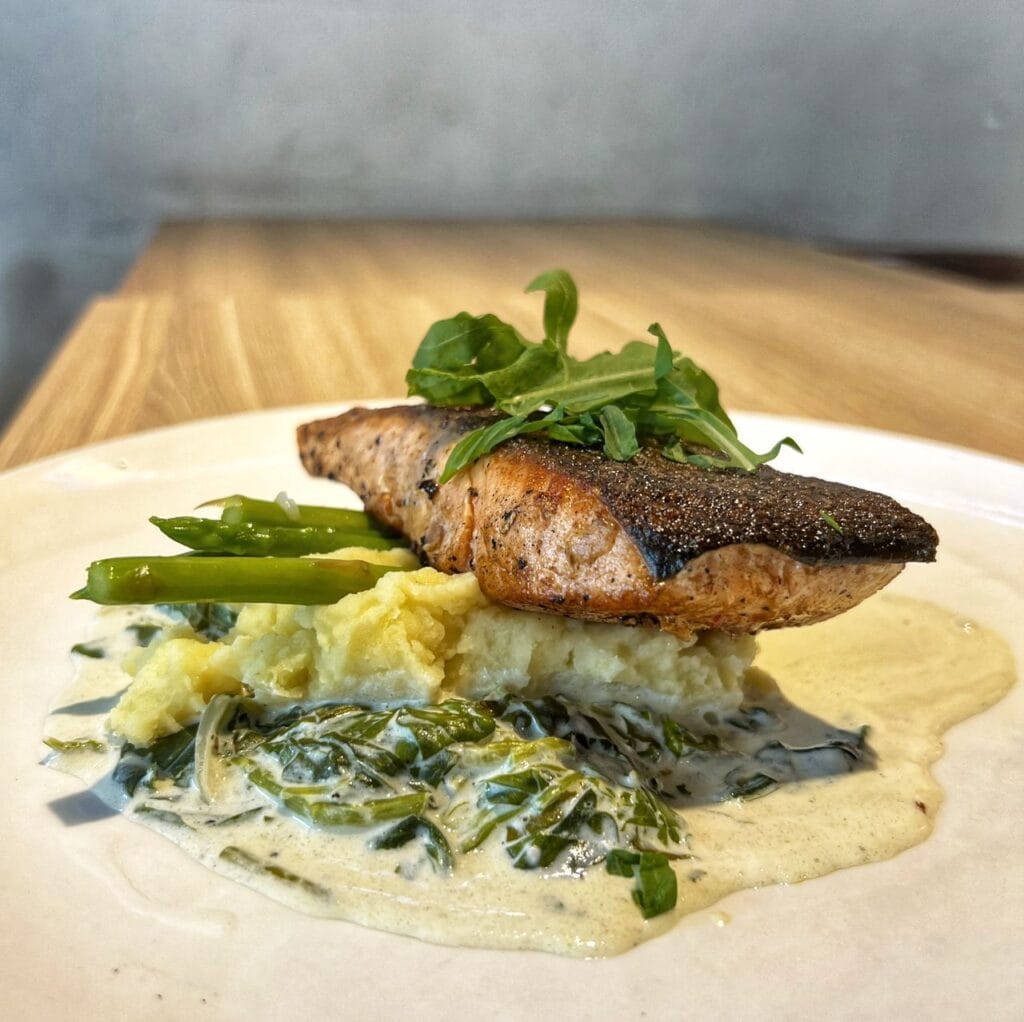 Sam's Caffe Salmon Steak
Post by Chiefeater VK
When we arrived Sam's Caffe at 2 pm, it was still packed with customers. I was wondering how come these people don't have to go back to work, ah? But, when you look the prices of the items on their menu, you can understand why they are packing it in.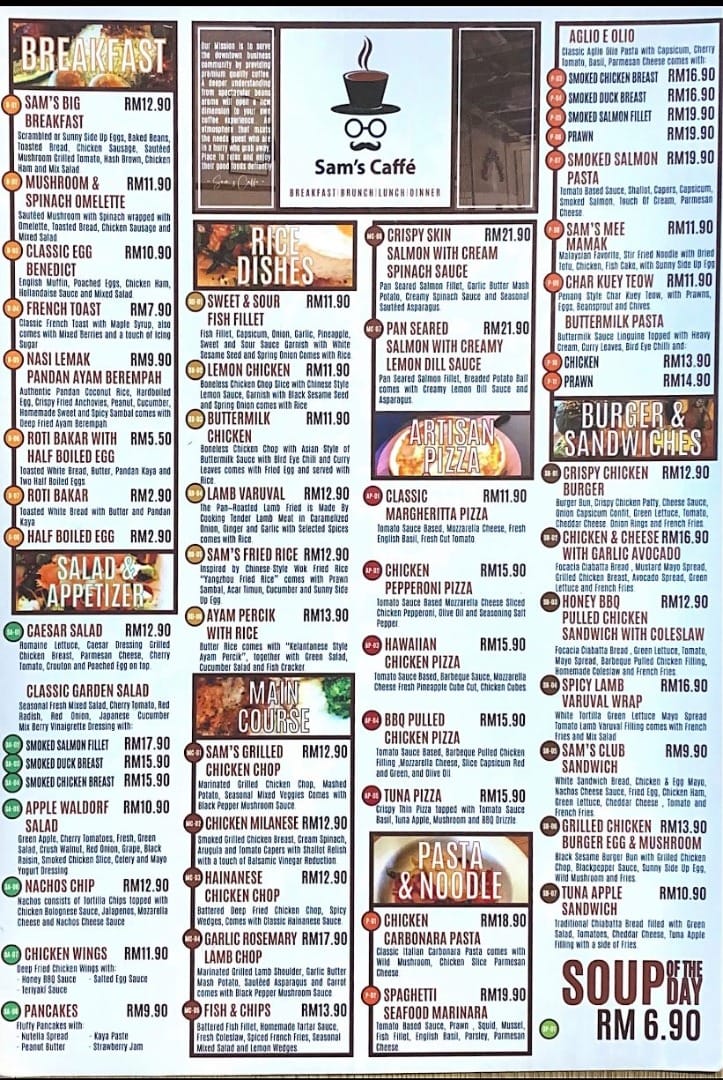 The Crispy Skin Salmon? Now, that was good. The skin was crispy as stated on its name and the fish was well seasoned. My wife enjoyed this dish. It's so good, I am refreshing you with a picture of it here.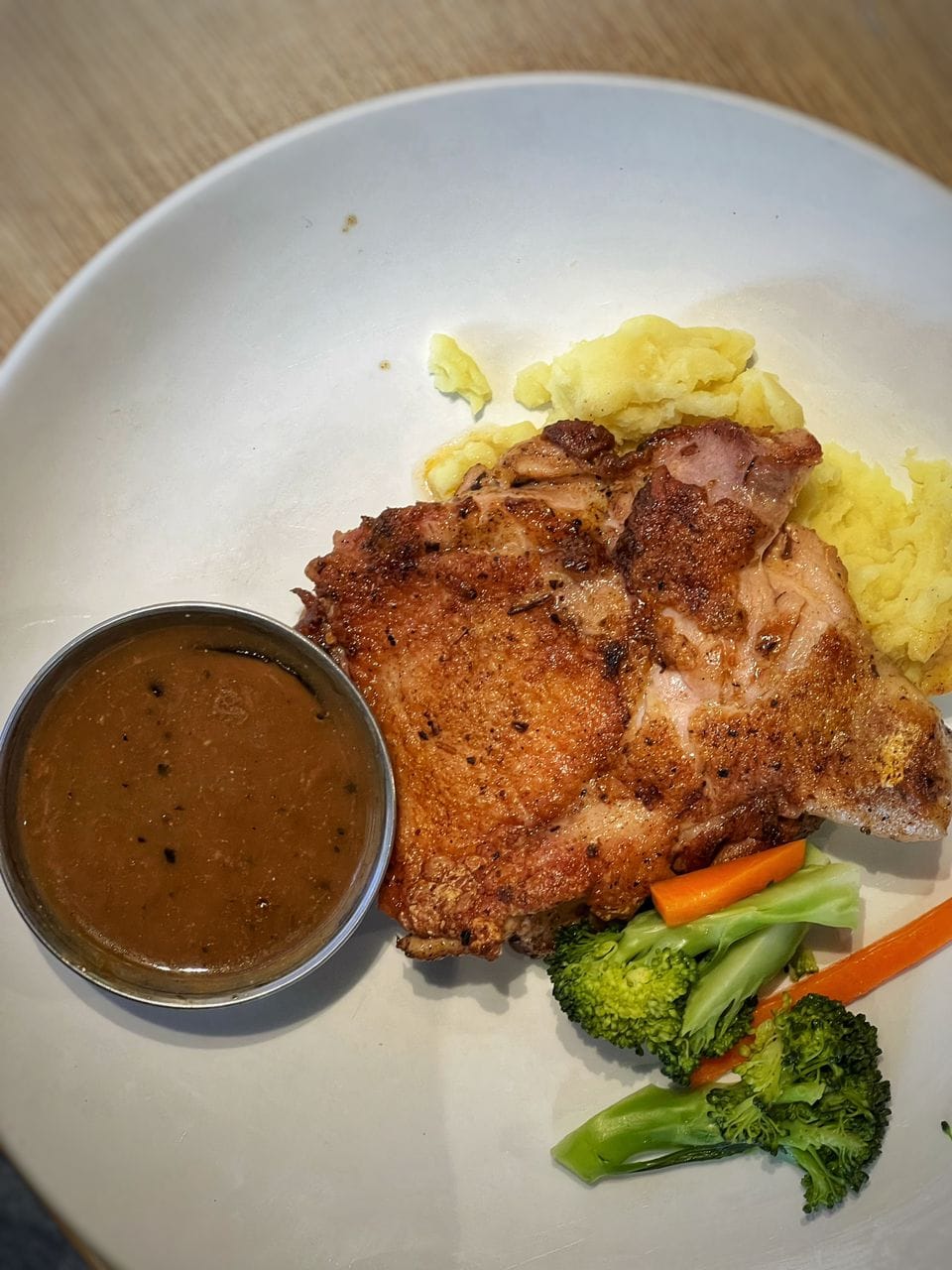 A Grilled Chicken Chop at RM12.90+. A Crispy Skin Salmon with Cream Spinach Sauce at RM21.90+. That chicken chop, unbeatable pricing. And how did it taste? Admittedly I have had better Chicken Chop (priced at RM15.90) but I also have had worse ones priced at even higher prices. The chicken skin wasn't crispy enough and the texture of the chicken meat was a tad bit tough, but it was well seasoned and at the price they are charging - I don't have anything to complain.
Maybe one thing to complain. A glass of water costs RM0.50+. But really, why not?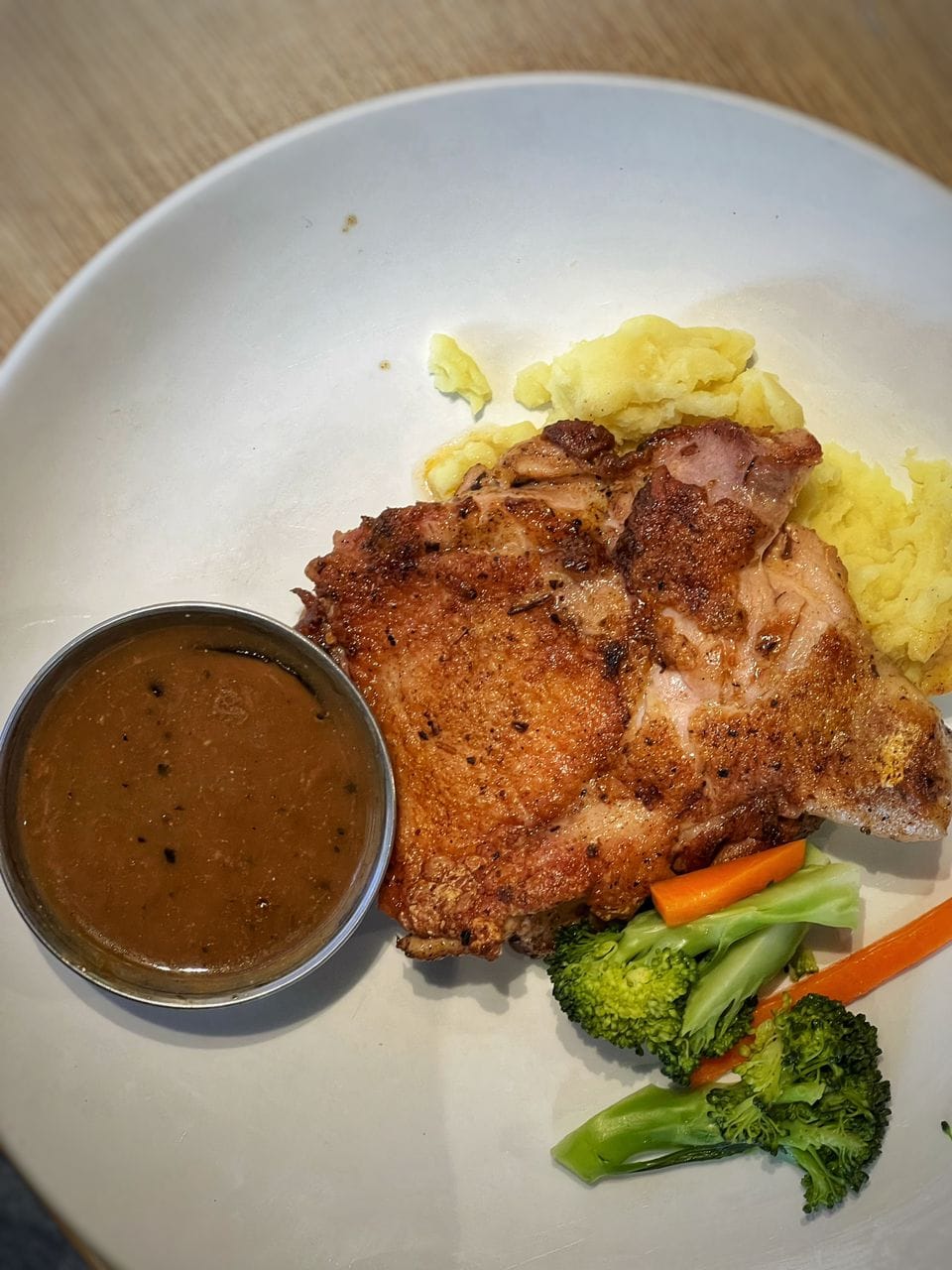 So if you ever find yourself in the Puchong Utama area (that's where KWSP and JPN are located in Puchong), you could head over to Sam's Caffe for a meal. Chances are that it won't disappoint you.
The + is a 10% service charge.
Contact Us
Ask ChAI
Hi, I'm the Chiefeater AI and I'm still learning, so pardon any hiccups along the way 😊 We will not be held responsible for errors or damages resulting from the use of this chatbot. By using this chatbot, you agree to our terms of service and privacy policy.
You can click the buttons below or type your own question. Please check with the outlet to confirm correct information.
---
---
Close Chat [X]

WhatsApp Outlet

Click to Call Outlet