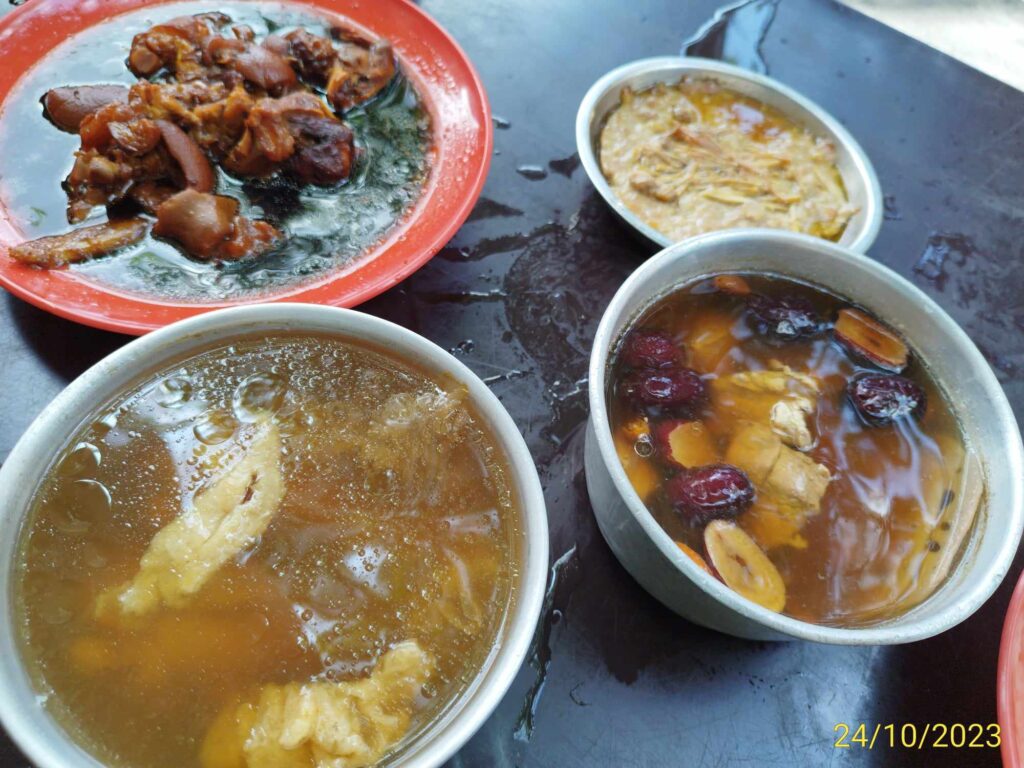 Sing Kee Restaurant Buddha Jump Over The Wall
Post by Chiefeater Yeap Chu Seng
Unassuming roadside stall for exquisite Buddha Jumpa Over Wall (佛跳墙) and an assortment of double boiled stewed soup. Yummy, the Buddha Jump Over Wall was very reasonable priced at RM 12, with 2 chicken drumstick. Good service and courteous owner, some queue and brisk business. Sold out by 11.30am. Parking might be difficult.
Buddha Jumpa Over Wall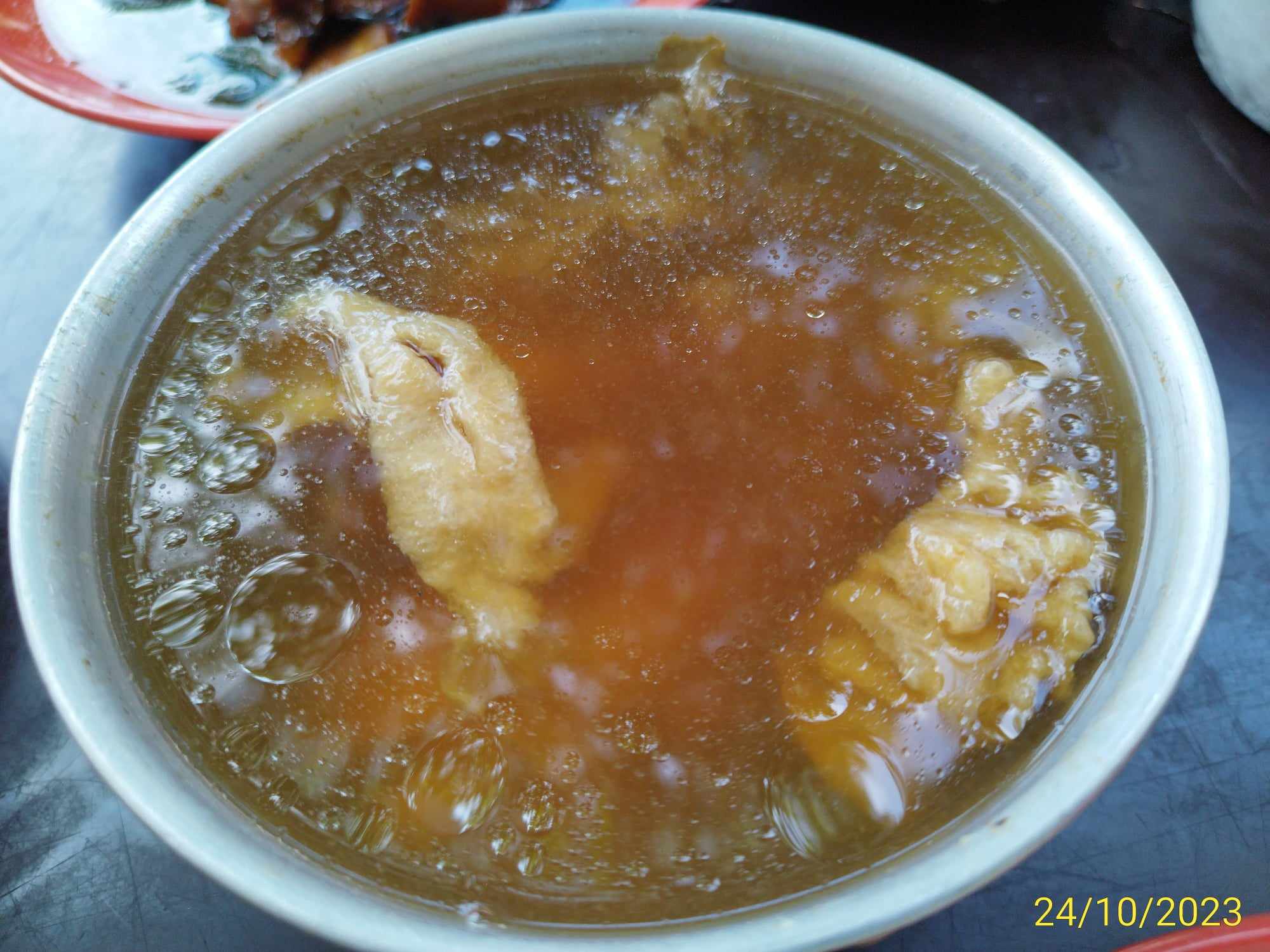 Pork Trotter in Black Vinegar

Steamed Pork Patty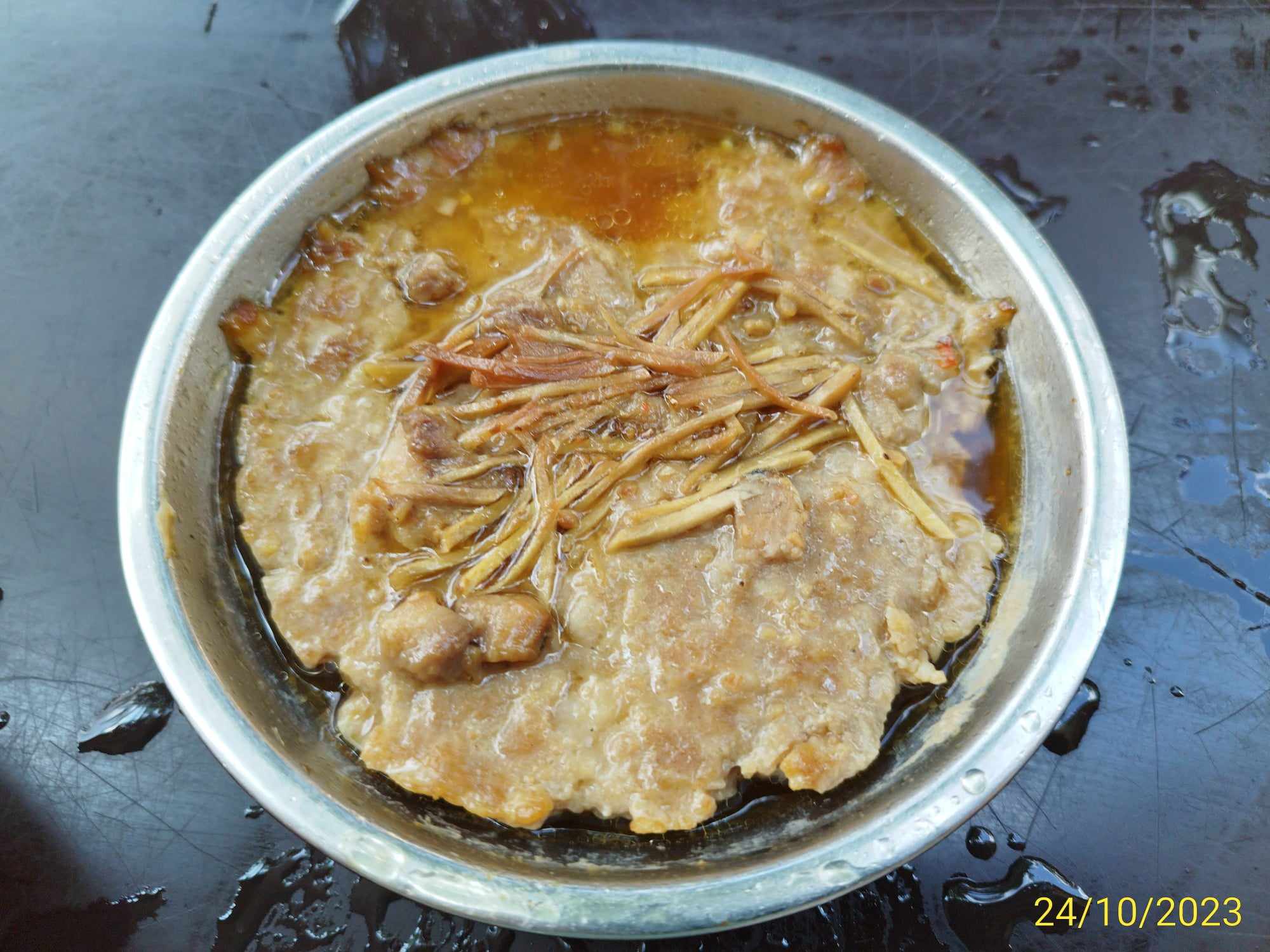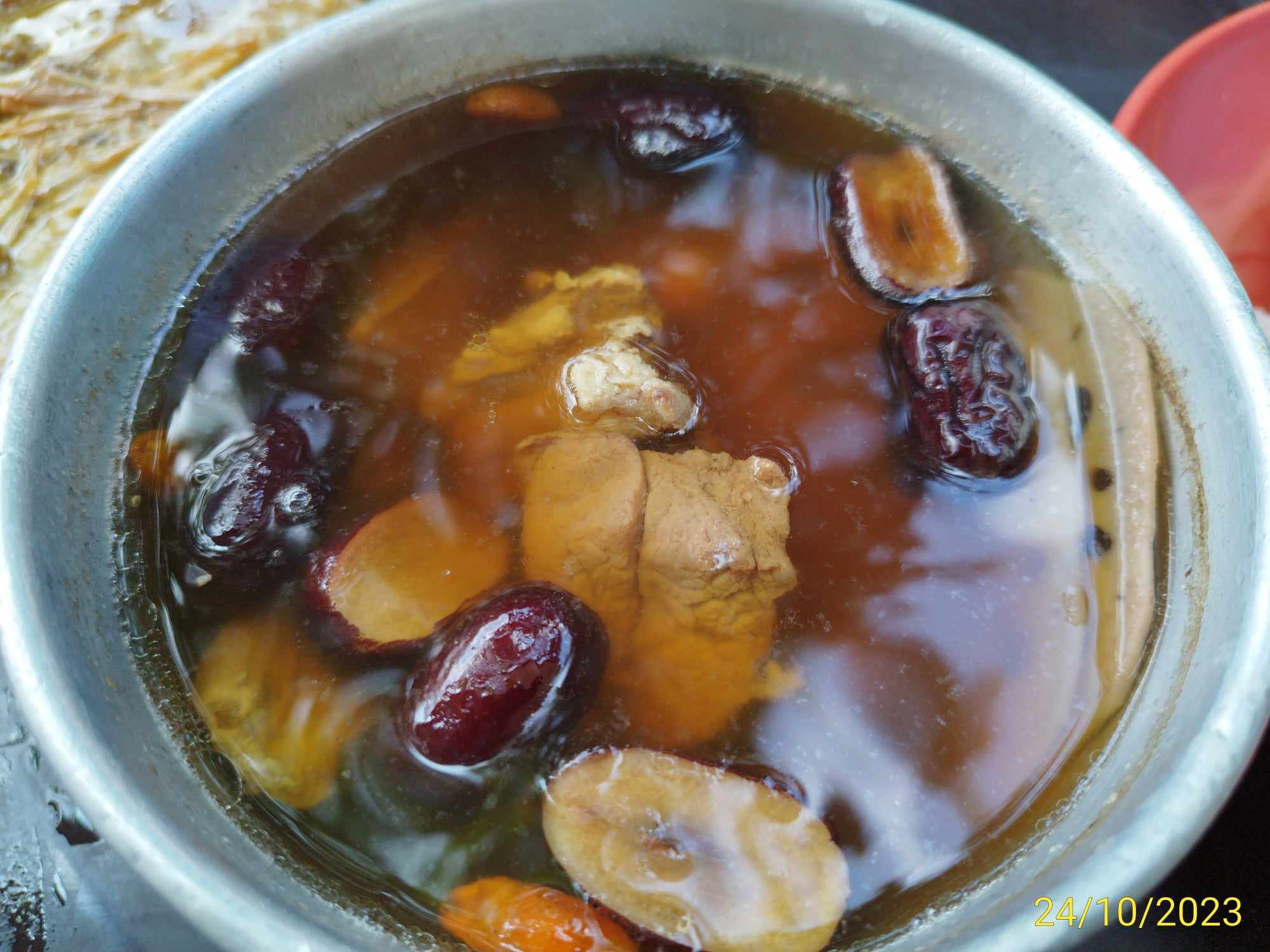 Business Hours
Monday to Friday
07:00 am - 03:30 pm
Closed on Saturday and Sunday
Contact Us
Ask ChAI
Hi, I'm the Chiefeater AI and I'm still learning, so pardon any hiccups along the way 😊 We will not be held responsible for errors or damages resulting from the use of this chatbot. By using this chatbot, you agree to our terms of service and privacy policy.
You can click the buttons below or type your own question. Please check with the outlet to confirm correct information.
---
---
Close Chat [X]
There are no reviews yet.