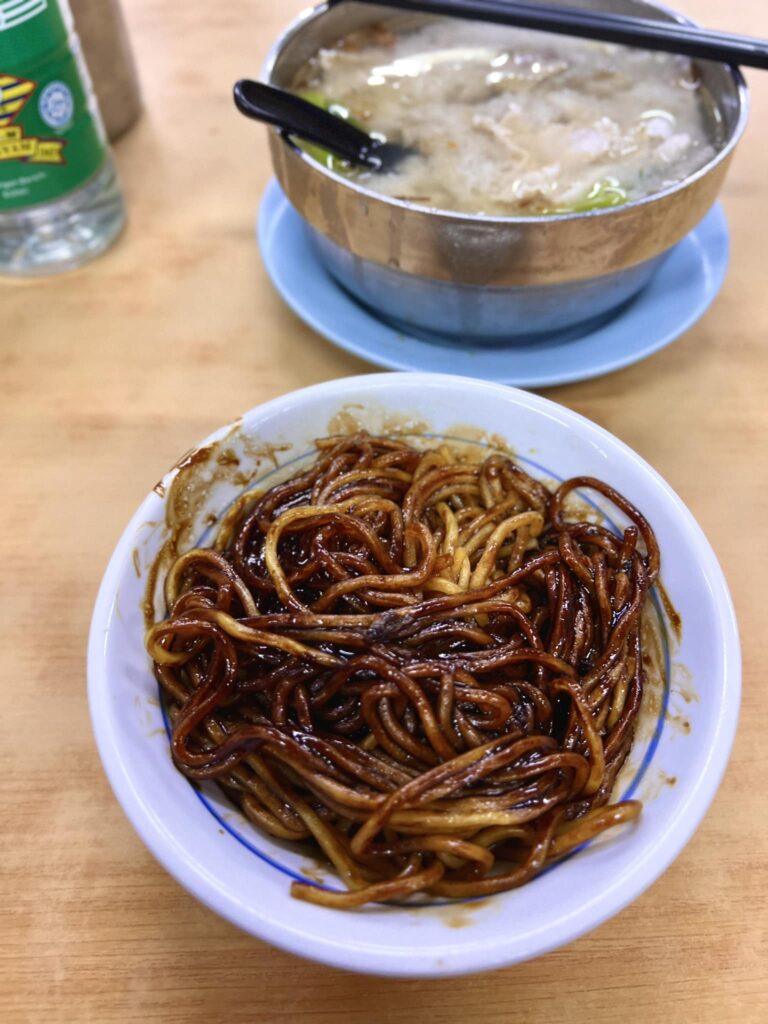 Sinsuran Sang Nyuk Mee Lintas Pork Noodles
Post by Chiefeater Steven C T Tea
Originally, I was planning to go to another noodle shop for dinner, but a local foodie recommended Sinsuran Sang Nyuk Mee Lintas, saying that locals love this place. The pork broth is very delicious, and just look at those freshly blanched slices of raw meat – so tender. There are also pork liver slices and sausage, and you can't forget the black oil-dressed yellow noodles. With the light rain falling, having a bowl of piping hot soup is really comforting!
原本要去网红生肉面店吃晚餐,当地爱食客推荐附近另一家老字号生肉面,说当地人都喜欢吃这家的。
猪肉汤头很鲜美,看看那些刚烫熟生肉片,多么的嫩,还有猪肝片和粉肠,黑油捞黄面不能少。。下着小雨,喝碗热腾腾的汤,非常暖肚子!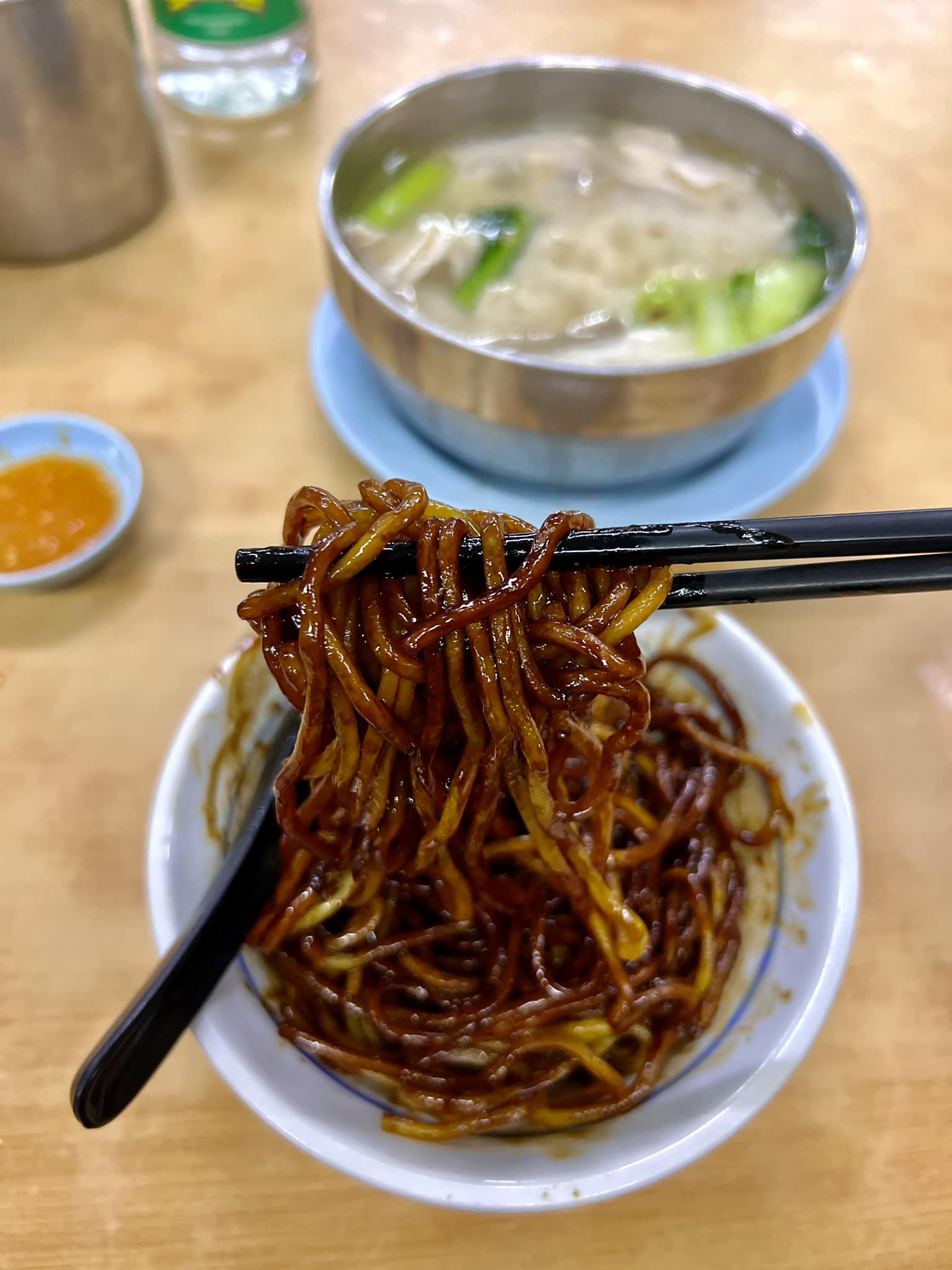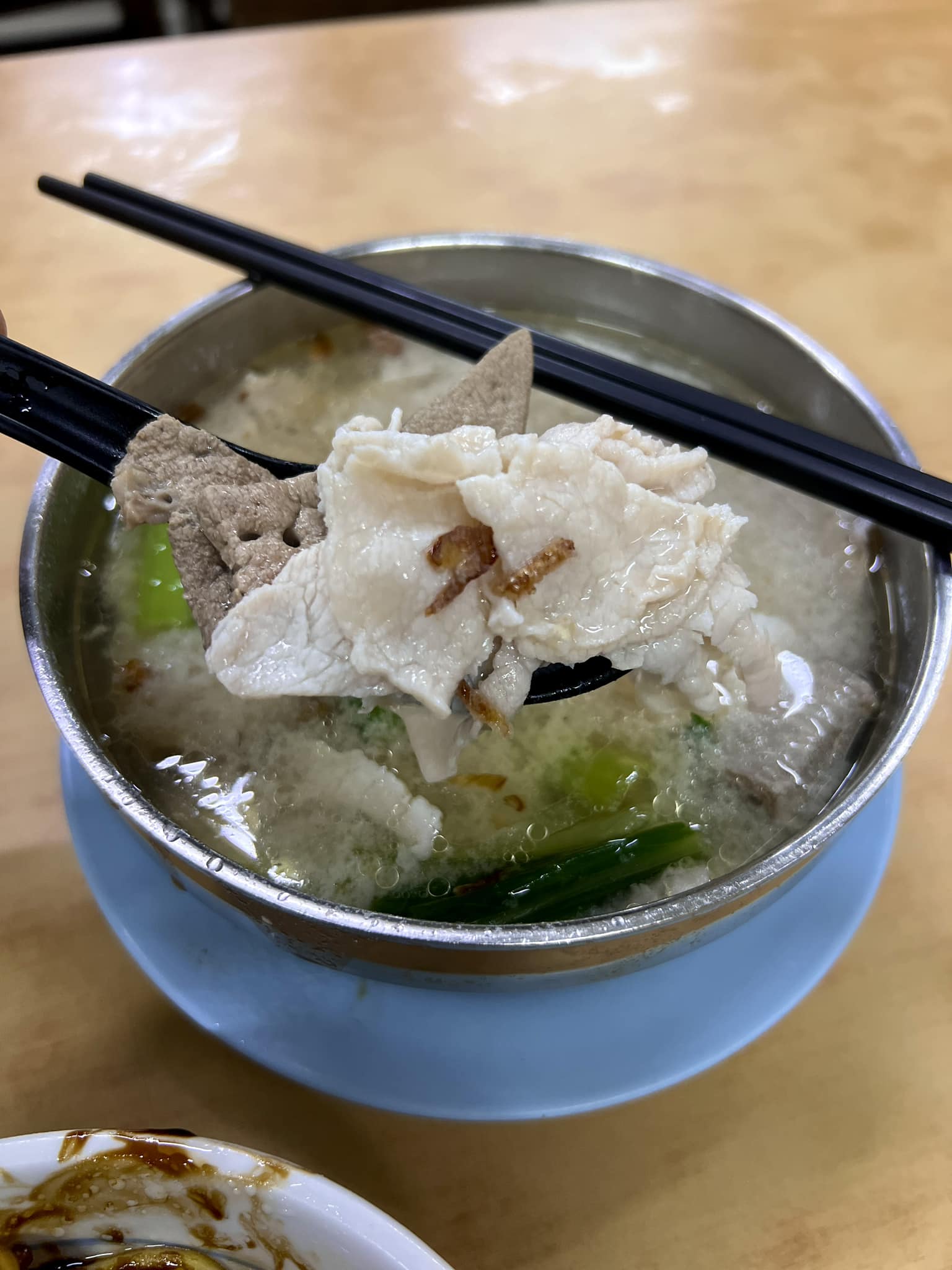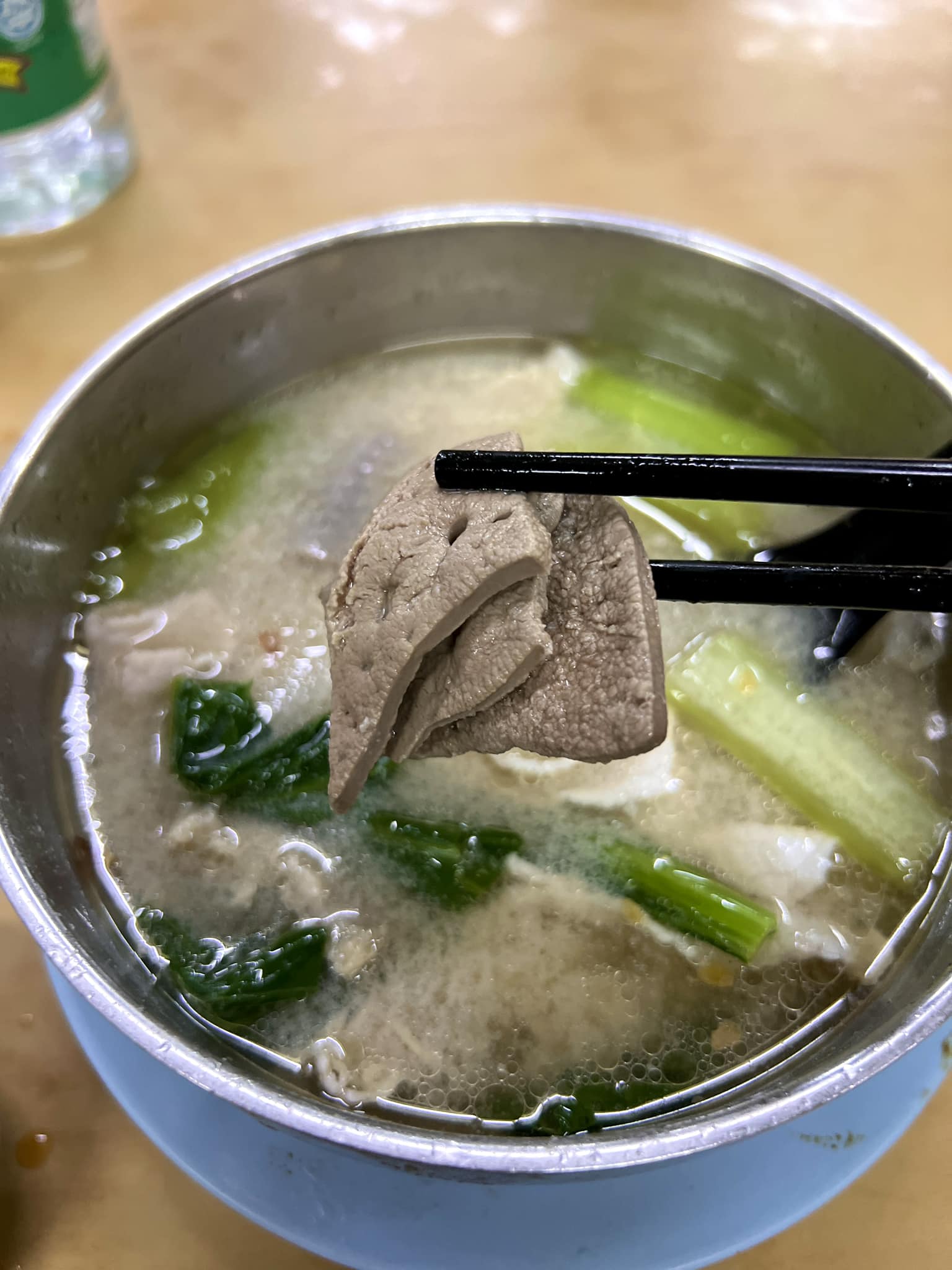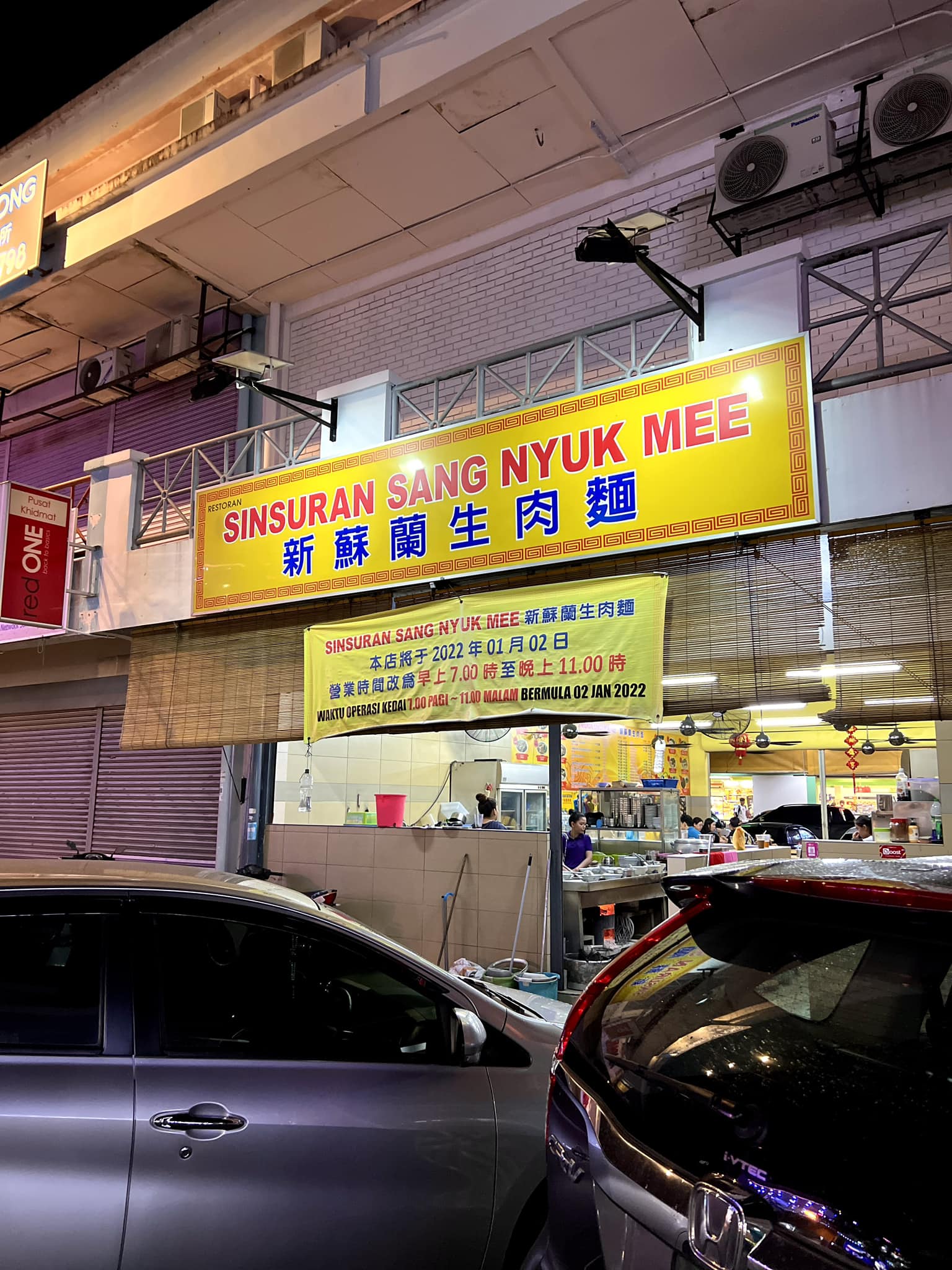 Menu and Pricing
SANG NYUK MEE (KONLAU/SUP) - RM12.00
(SANG NYUK, HATI, USUS)
TAMBAH ISI: PINGGANG - RM12.00
TAMBAH MEE/MIHUN/KUEW TEOW - RM13.00
SUP DAGING SAHAJA - RM15.00
TAMBAH MEE/KUEW TEOW/ MIHUN & ISI - RM16.00
SUP DAGING TAMBAH PINGGANG - RM16.00
URAT - RM 17.00
SANG NYUK MEE KOSONG - RM 5.00
Business Hours
Thursday to Tuesday
07:00 am to 11:00 pm
Closed on Wednesday
Contact Us
Ask ChAI
Hi, I'm the Chiefeater AI and I'm still learning, so pardon any hiccups along the way 😊 We will not be held responsible for errors or damages resulting from the use of this chatbot. By using this chatbot, you agree to our terms of service and privacy policy.
You can click the buttons below or type your own question. Please check with the outlet to confirm correct information.
---
---
Close Chat [X]
There are no reviews yet.