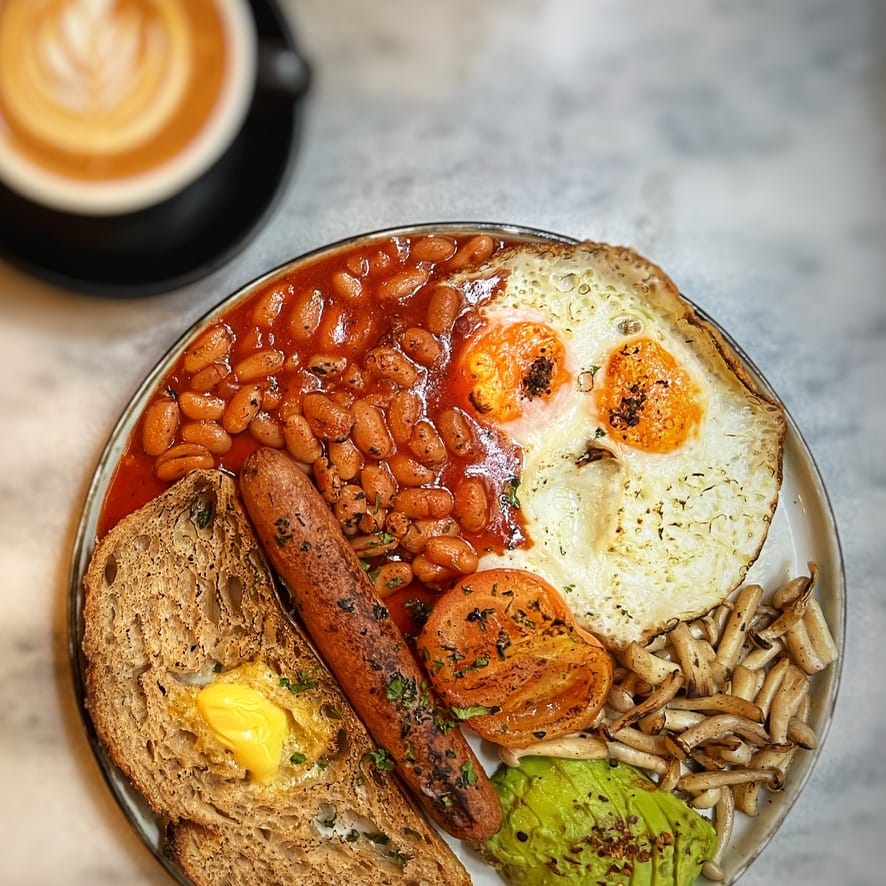 Timothy
Post by Chiefeater VK
Timothy is another restaurant opened by the team that opened Mingle KL. Timothy operates from a pre-war building in the middle of Jalan Tun HS Lee (formerly known as High Street - even I can't remember that name. I remember it being called Jalan Bandar, though). Their decor I won't dwell on as it's already an IG darling.
The Food
We were down in KL early on a weekend and Timothy is one of several cafes that is thankfully open for breakfast at 8 am. The two of us shared a Big Breakfast (RM38++). The Big Breakfast came with a choice of Beef or Chicken Sausage, 2 Fried Eggs, Sautéed Mushrooms with half a Tomato, half an Avocado, Baked Beans and a slice of Toasted Sourdough with butter.
I liked the beef sausage. Personally I don't think avocados add any flavour to my breakfast. Other than it being touted as a super food, I have yet to find enjoyment in an avocado when its not served as the integral part of a good guacamole. The baked beans had a nice spicy flavour and a firm bite to it.
I noticed that they serve handmade pasta, so Timothy warrants a second discovery visit for that alone.
PSA - parking around this area is very expensive. It is best to take a train to get down here (provided the train is working) It was that expensive parking that led me to make full use of my 2 hours there and I became a tourist in old KL city taking pictures of the river and the buildings around it.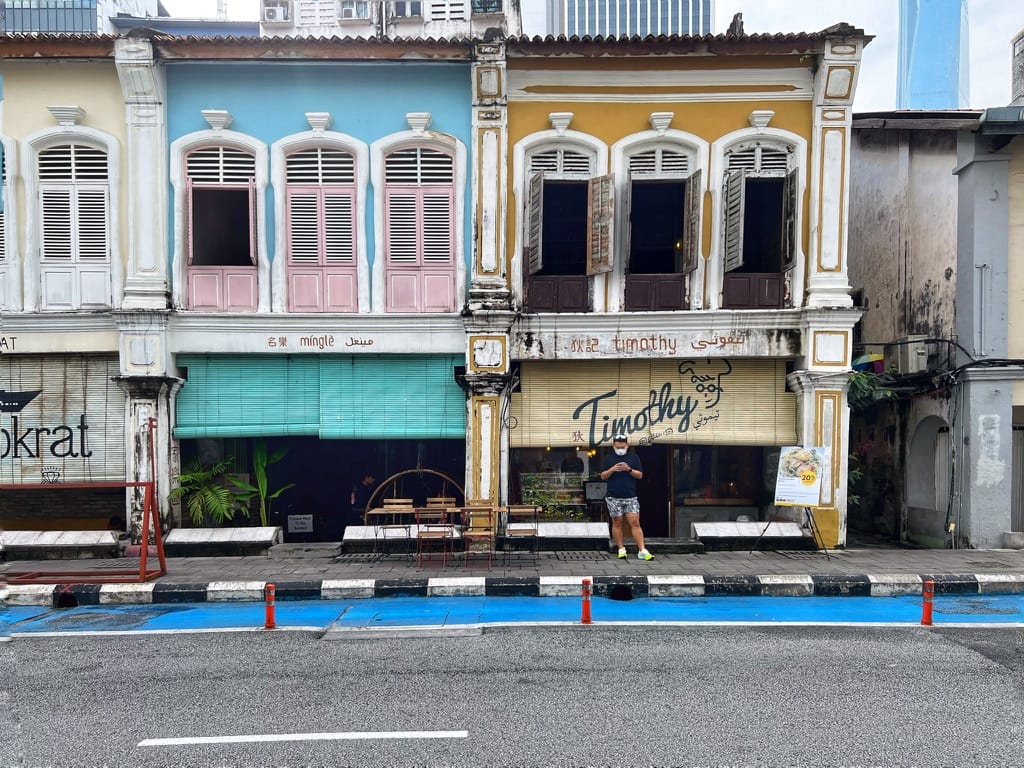 Train Stop
Get off at the Masjid Jamek LRT station.
Contact Us
Ask ChAI
Hi, I'm the Chiefeater AI and I'm still learning, so pardon any hiccups along the way 😊 We will not be held responsible for errors or damages resulting from the use of this chatbot. By using this chatbot, you agree to our terms of service and privacy policy.
You can click the buttons below or type your own question. Please check with the outlet to confirm correct information.
---
---
Close Chat [X]

WhatsApp Outlet

Click to Call Outlet