Tong Sui Kai 糖水街 After Dinner Dessert
Post by Chiefeater Khor Hui Min
After dinner at home, my mum wanted to go out to buy biscuits. After that, she said she was thirsty. So we ended up at the row of stalls next to SRJK Sam Tet (Ipoh). It's a popular supper spot that is also known as "Dessert Street" or "Tong Sui Kai" due to the many stalls selling dessert here. In 2023, the area around this row of stalls looks very happening, very different from the time I used to study form 6 here.
We sat down in front of stall no. 33 and ordered 2 cendol, 1 bubur cha cha, and 1 mixed fruit ice. My mixed fruit ice was huge, enough for 2-3 people to share, so I gave some to everyone. The fruits were fresh and sweet, and the finely shaved ice flavoured with rose bandung was nice. The bubur cha cha was full of sweet potato and yam chunks. The cendol was quite big too. Overall, we were happy with our desserts. The bill came up to around RM22.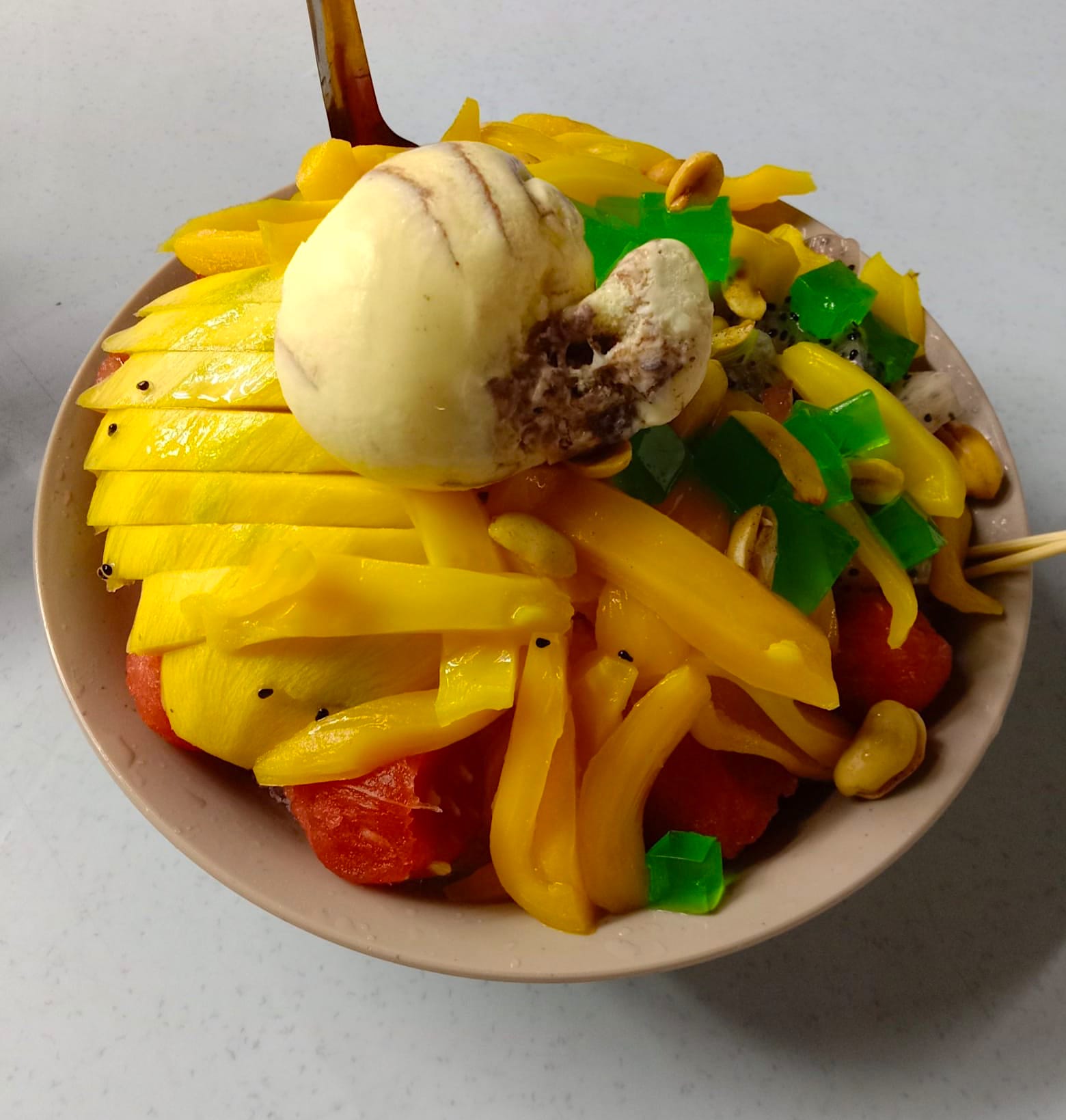 Business Hours
Wednesday to Sunday
05:00 pm to 11:30 pm
Closed on Monday and Tuesday
Contact Us
Ask ChAI
Hi, I'm the Chiefeater AI and I'm still learning, so pardon any hiccups along the way 😊 We will not be held responsible for errors or damages resulting from the use of this chatbot. By using this chatbot, you agree to our terms of service and privacy policy.
You can click the buttons below or type your own question. Please check with the outlet to confirm correct information.
---
---
Close Chat [X]
There are no reviews yet.