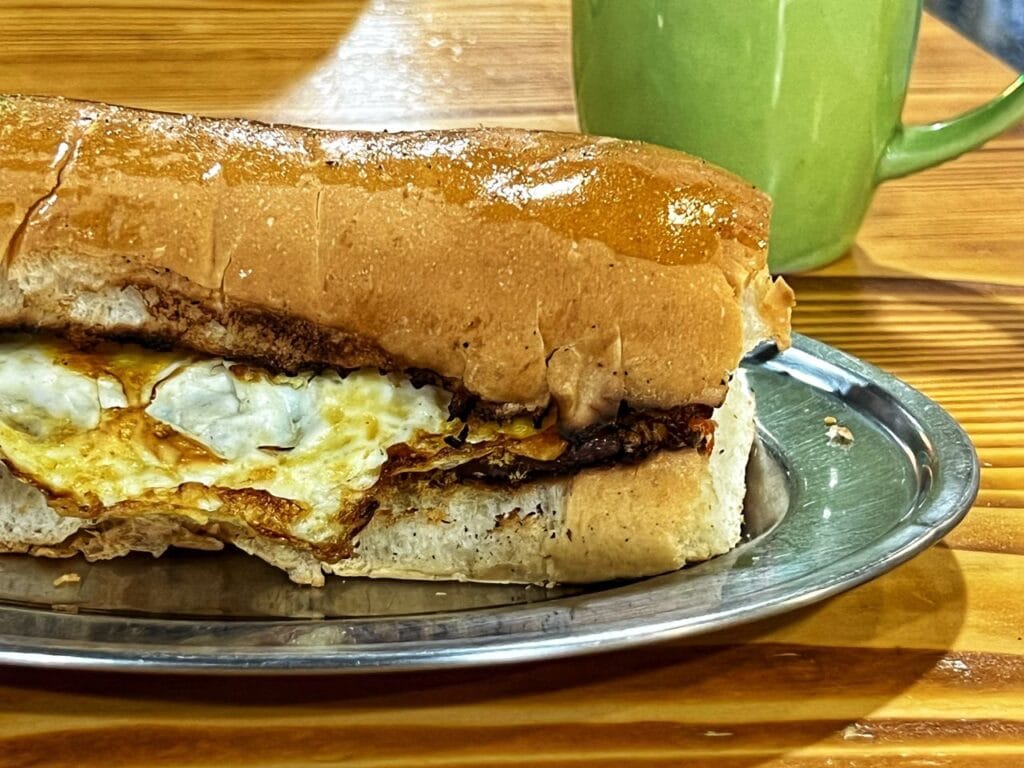 Uncle 6 Toast Bar Bak Kwa Bread
Post by Chiefeater VK
Getting down to Pudu is easy via the train line. That's what I did one weekend. A short walk from the Pudu LRT station is Uncle 6 Toast Bar on Lorong Brunei 3. There are many other things to eat there and it looks like it could warrant several more visits to discover other food stuff.
I had been to the Uncle 6 outlet in Puchong before. The Puchong outlet has since closed. Probably due to the parking issues faced but I also wonder whether it had anything to do with the reviews of slow service.
I ordered the Signature Bak Kwa Bread which I didn't try the last time. I had the one with an egg. The bread is toasted over a charcoal fire and a slight crispiness as you bite into it. The bread itself was fluffy. The Bak Kwa and chicken floss did complement the toast bread well. I particularly appreciated about this dish was how the flavours of the Bak Kwa and bread melded together seamlessly. The chewy texture of the Bak Kwa, the wispy texture of the floss and the fluffy bread provides another dimension of appreciation to this toast bread too.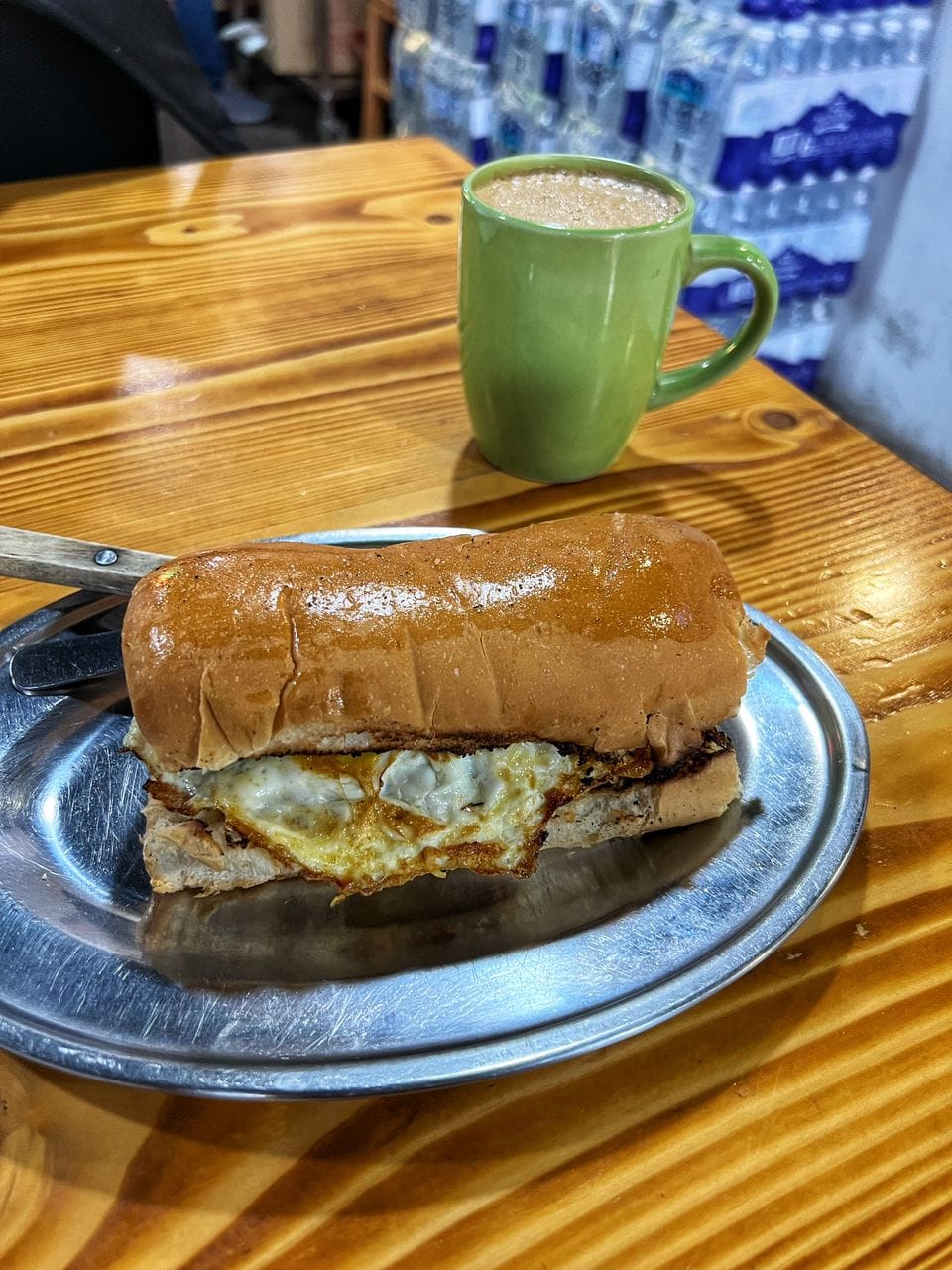 Previously the portion of Bak Kwa at Uncle 6 Toast Bar has been described as generous. I am not sure if the serving counts as generous anymore. It doesn't look like it's overflowing from the picture.
I also had a cup of Cham Lo, which is a mixture of Coffee, Tea and Milo. It was a tad too sweet for my liking but that can't be helped when Milo is part of their ingredient.
What is Bak Kwa
To the uninitiated, Bak Kwa is a type of Chinese jerky made from pork. It is cured meat that is popular in many Southeast Asian countries, particularly in Malaysia, Singapore and Taiwan. It is typically made from thin slices of pork that have been marinated with sugar, salt, soy sauce, spices, and other flavourings, and then grilled over charcoal until they are slightly charred and caramelized.
Bak Kwa can be described as a sweet and savoury dried meat that has a slightly chewy texture. The flavour is complex, with notes of sweetness from the sugar and saltiness from the soy sauce, as well as a subtle smokiness from the grilling process. The spices and other flavourings used in the marinade may vary depending on the recipe, but common ingredients include garlic, five-spice powder, and sesame oil, which add depth and richness to the overall taste.
Its unique combination of sweet, salty, and smoky flavours make it a popular choice for both locals and tourists alike.
Contact Us
Ask ChAI
Hi, I'm the Chiefeater AI and I'm still learning, so pardon any hiccups along the way 😊 We will not be held responsible for errors or damages resulting from the use of this chatbot. By using this chatbot, you agree to our terms of service and privacy policy.
You can click the buttons below or type your own question. Please check with the outlet to confirm correct information.
---
---
Close Chat [X]

WhatsApp Outlet

Click to Call Outlet